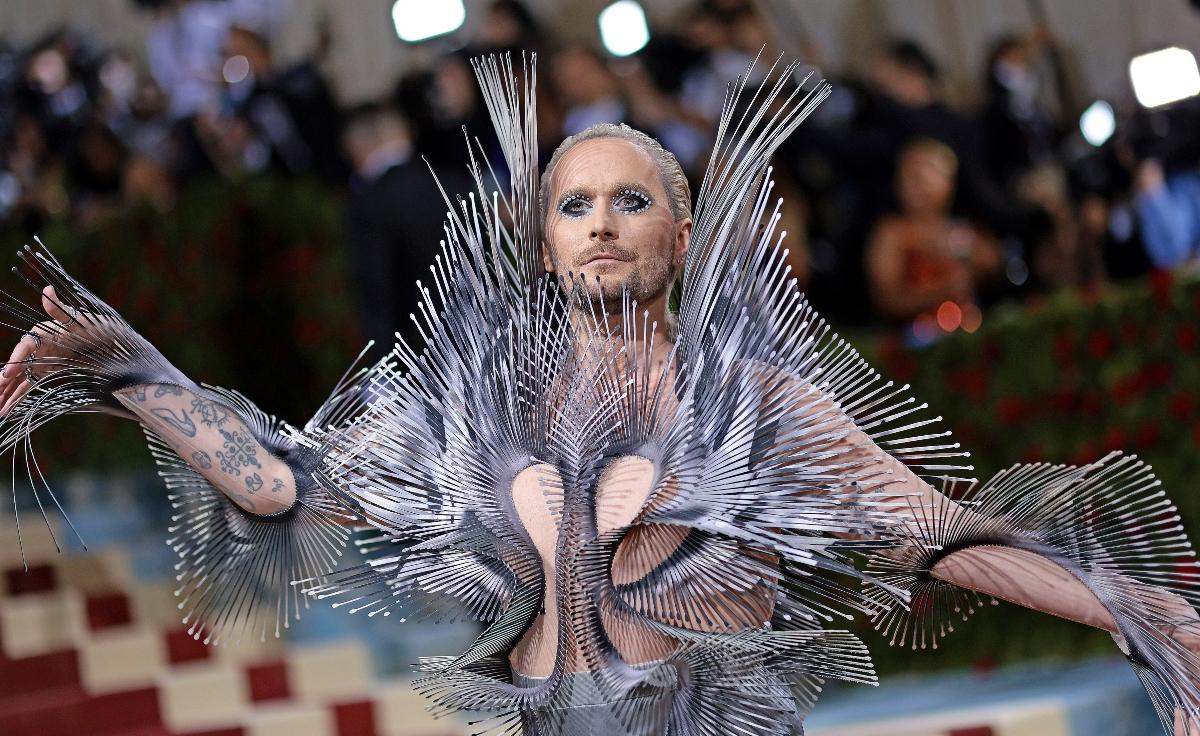 How Many Jared Letos Were at the 2022 Met Gala? — Too Many
The 2022 Met Gala has once again been a bastion of not understanding the theme. One confusing guest was Fredrik Robertsson. Who is he?
Regardless of what the Met Gala's theme officially is — for 2022, it's In America: An Anthology of Fashion, with the dress code being "Gilded Glamour" — the forever-theme is of course: Absolute Insanity. We wouldn't be surprised if we woke up one day to find out the next theme was one of the following: Skinside - Human Bones on the Outside, Remember the Thyme, or simply Dealer's Choice (this would be the most chaotic).
Article continues below advertisement
The 2022 Met Gala had all the usual suspects, doing all the usual things, wearing all the wild ensembles that have to be explained to the press. You know a themed outfit is working when no one understands how it fits the theme (Anna Wintour, every year).
This particular event had a huge plot twist when one guest was mistaken for another guest. It was a real whodunit (wait, should there be a Murder Mystery-themed Met Gala?). So, who is Fredrik Robertsson, and who did most of the internet think he was? We'll give you 30 seconds (to Mars) to respond.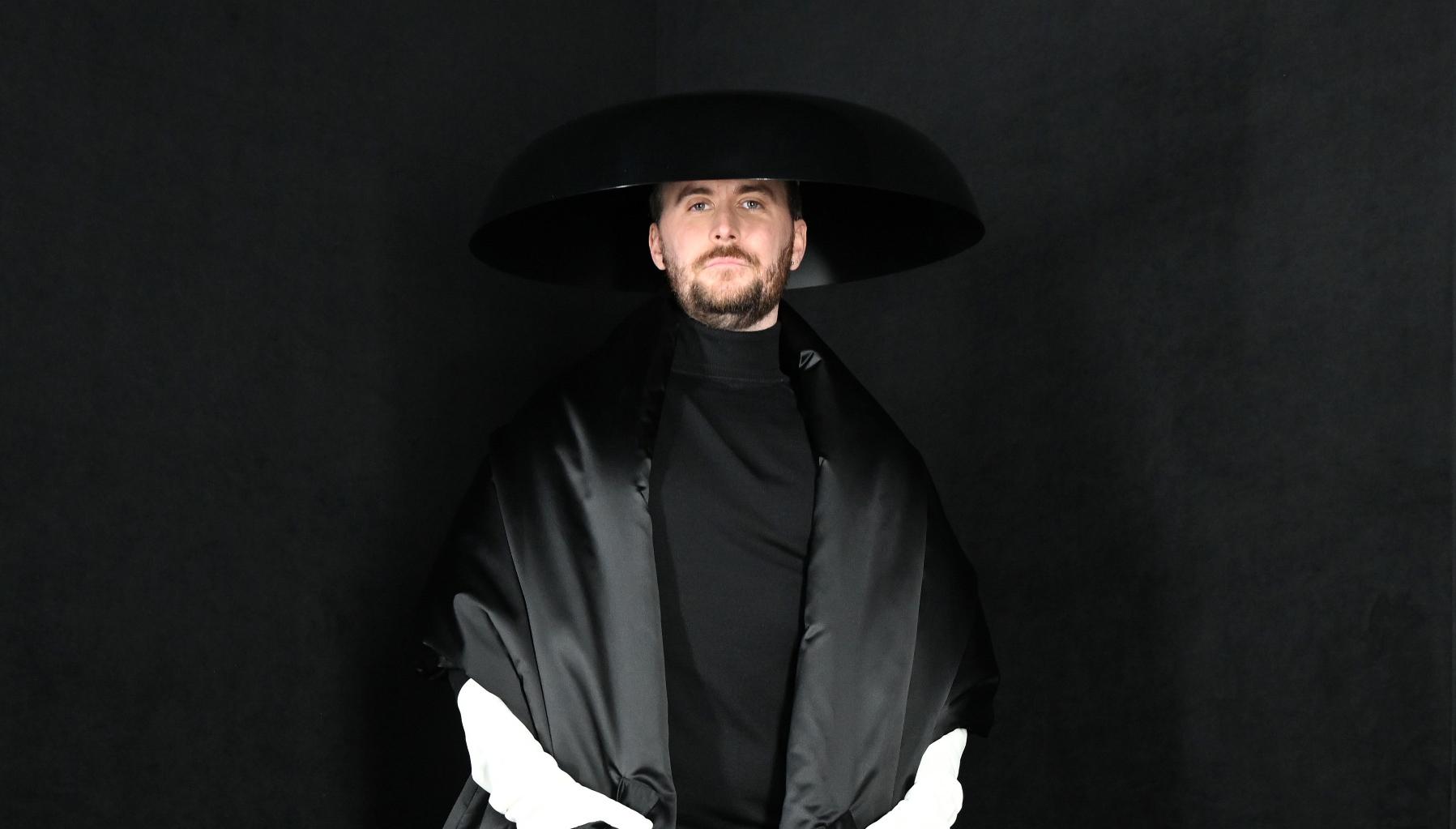 Article continues below advertisement
Who is Fredrik Robertsson?
Fredrik's own Instagram bio says he is a CREATIVE DICTATOR and FASHION ADDICT. We're pretty sure he is also describing Mugatu, Will Ferrell's character from Zoolander. Why does fashion have to be so filled with fear? Trying to stay on top of couture is hard enough without someone coming at you fast with too many all-caps. Why be a CREATIVE DICTATOR when you can be a creative conspirator? Incidentally, that would be a heck of a name for a true crime podcast.
According to a Vogue profile of Fredrik, we don't really know who he is. Evidently, he suddenly appeared at Valentino's Spring 2019 Couture show where he stole the actual show, catching the eye and lens of Vogue. At the time, no one could identify him and, as such, Fredrik was labeled a mystery man. After the story ran, he posted the Vogue photo of himself to his own Instagram with a cheeky little caption thanking Vogue. "You do know how to make a boy in a dress feel special," wrote Fredrik.
Article continues below advertisement
Fredrik hails from Stockholm where he used to own his own public relations firm. After selling it, he became, "editor in chief of Boy magazine, and he sits on a philanthropic board that supports LGBTQ activists and organizations globally." It's at this point that Fredrik refers to himself as a creative dictator because he's picky about who he works with. Who will tell Frederik that being a dictator isn't about being picky, but rather controlling people through force. We guess that can be picky?
Article continues below advertisement
It would appear that Fredrik is more of a super influencer, whose life also consists of jet-setting around the world in order to attend events where the culture is couture. For him, it's definitely getting haute in here so put on more clothes, the best clothes, clothing that allows him to express himself in a way that merely existing cannot. And sometimes, that clothing can even trick the entire world into believing you're Jared Leto, which is what happened at the 2022 Met Gala.
Was Jared Leto at the 2022 Met Gala?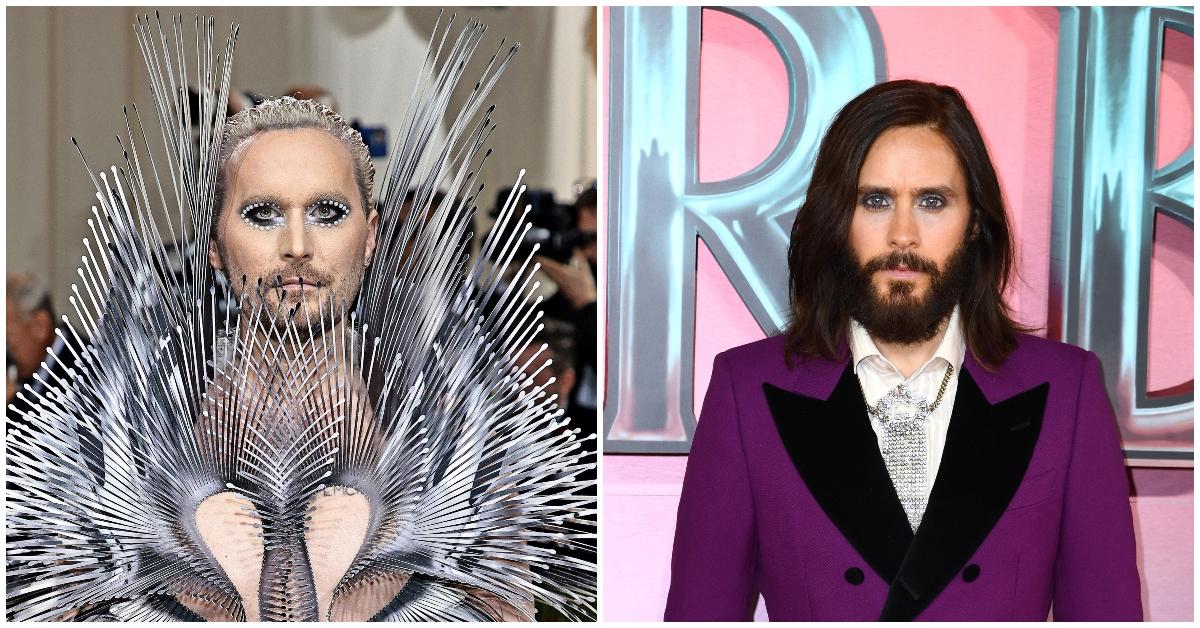 Honestly, too many Jared Letos were at the 2022 Met Gala. First of all, most of the internet thought Fredrik Robertsson was Jared Leto. And who could blame them? Fredrik's outfit was certainly giving off strong Jared Leto vibes, if Jared Leto was Pinhead's plus one at the Hellraiser-themed Met Gala (please do this).
Article continues below advertisement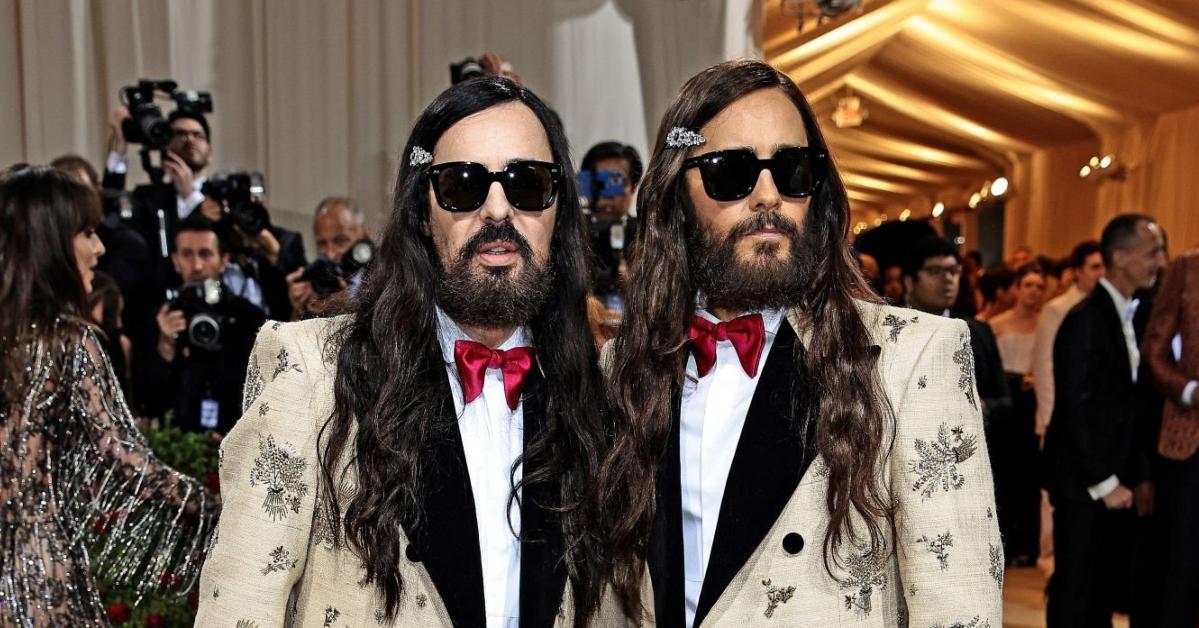 Secondly, Jared Leto did eventually show up, but there were two of him. When Leto arrived, he was of course dressed in Gucci with their creative director Alessandro Michele, who looked like and was dressed the same as Jared Leto. It was like looking in a mirror, or rather going through the looking glass. Is there anything more Jared Leto than bringing yourself as a date? We think not. This is something we would bet our so-called lives on.