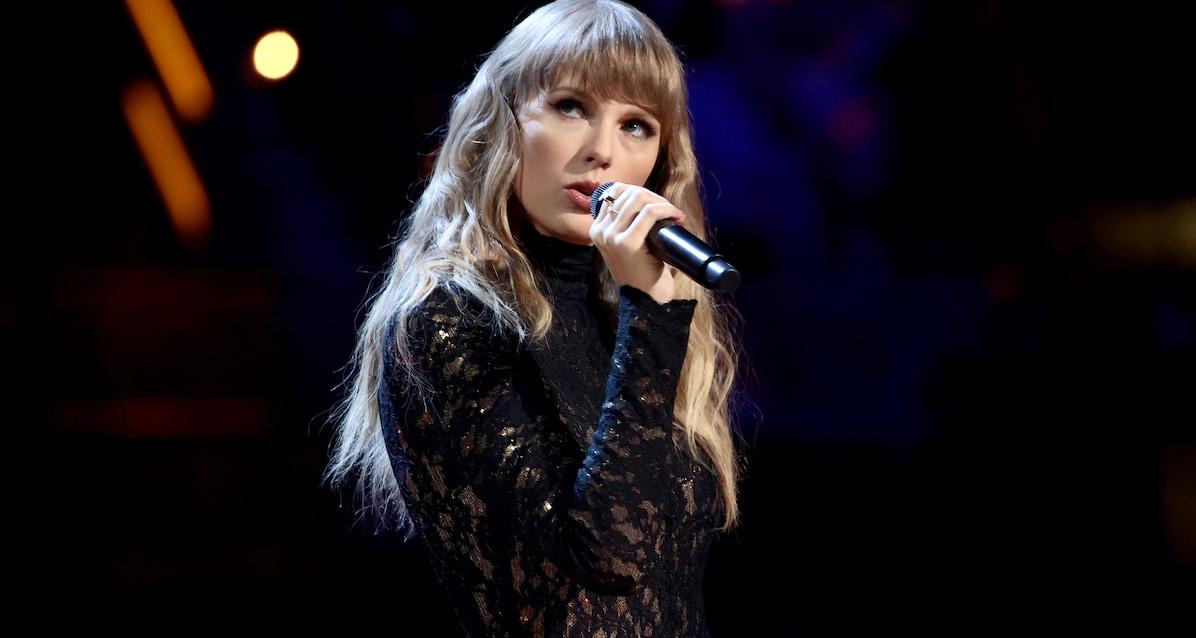 Apparently, Tons of Taylor Swift's Songs Were Written About One Particular Ex
It's not a secret that Taylor Swift's music is influenced by her real-life drama. Whether it's her feud with Katy Perry ("Bad Blood") or her rollercoaster of a relationship with ex Calvin Harris ("I Forgot That You Existed"), Taylor's got a laundry list of folks she just loves immortalizing through song.
However, fans of the singer have long wondered who "I Knew You Were Trouble" is written about – and there are plenty of theories around the pop anthem.
Article continues below advertisement
Is "I Knew You Were Trouble" really about Taylor Swift's ex Harry Styles?
Taylor doesn't kiss and tell, per se — but it's pretty obvious. One of her most famous exes is the globally-beloved and ridiculously successful Harry Styles.
Harry has managed to balance a high-profile music career while acting in films with top directors... and is even dating one of them!
Article continues below advertisement
Prior to being romantically linked to Olivia Wilde, he and Taylor Swift dated for a few months in 2012. And while that amount of time doesn't seem all that long, it's provided Taylor with more than enough material (presumably) for several tracks.
Everyone knows that her song "Style" is about Harry Styles — his name is literally the title of the track.
Then there's her "Evermore" album that has yet another Harry entry, at least according to die-hard fans, who are convinced that "Gold Rush" is about the former One Direction singer.
The lyrics seem to suggest that the narrator (in this case Ms. Swift) is reconciling with the fact that she and her former flame were never meant to be.
Article continues below advertisement
But these purportedly aren't the only two songs that Taylor's written about Harry. Taylor re-released her fourth studio album, "Red (Taylor's Version)," which is a re-recorded compilation of the tracks, that includes her mega-hit "I Knew You Were Trouble."
Article continues below advertisement
Taylor Swift practically sang "I Knew You Were Trouble" to Harry Styles at the 2013 Brit Awards.
Seemingly proving her fans right, Taylor pretty much confirmed that the song was "directed" at Harry during the 2013 Brit Awards.
When asked how she felt about performing in front of her ex, Harry, Taylor was uncharacteristically open. Well, more than she usually is.
Article continues below advertisement
She said, "Well, it's not hard to access that emotion when the person the song is directed at is standing by the side of the stage watching."
OH. SNAP.
Then there's also the words of the song as well. Let's delve into the lyrics and provide a critical analysis:
"I knew his world moved too fast and burned too bright. But I just thought, how can the devil be pulling you toward someone who looks so much like an angel when he smiles at you?"
That angel has to be Harry, right?
There's no doubt Harry's got a heck of an angelic face, and, just like she wrote in "Gold Rush," there's a lot of references to burning bright and fast and then phasing out just as quickly.
In a nutshell, "I Knew You Were Trouble" is most definitely about Mr. Styles.