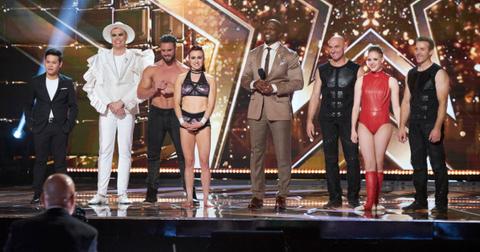 These Are the 10 Acts Who Will Be Competing on the 'AGT: The Champions' Finale
By Shannon Raphael

Updated
Nearly a month after premiering, Season 2 of America's Got Talent: The Champions is about to crown a winner. After weeks of intense competition and dozens of talented groups on the cast list, the competition has narrowed to a select group of finalists. After the Feb. 3 semi-final episode, 12 competing groups were narrowed down to six, who then joined the four other acts who had moved on because of the infamous Golden Buzzer.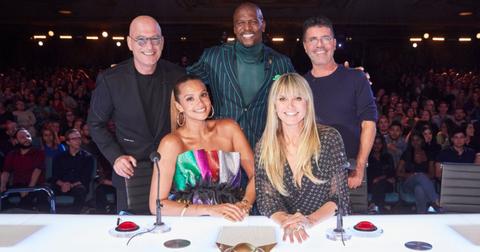 1. V. Unbeatable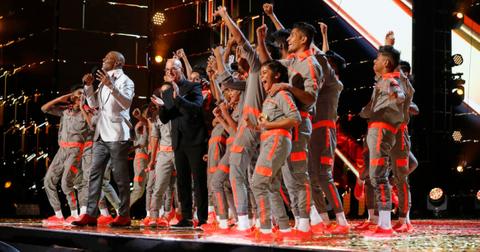 V. Unbeatable got the Golden Buzzer, meaning they were sent right to the finale episode without having to perform in the semi-finals. The India-based dance group first came to fame on Season 14 of America's Got Talent.
2. Boogie Storm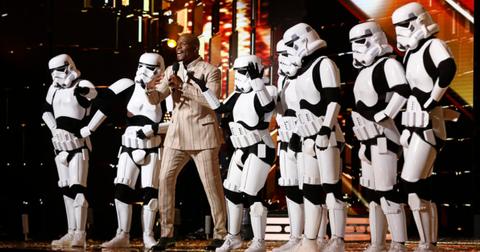 The English dance group also secured their spot in the finale by getting the Golden Buzzer. They had previously appeared on Britain's Got Talent and got their first Golden Buzzer on that season from none other than Simon Cowell.
3. Silhouettes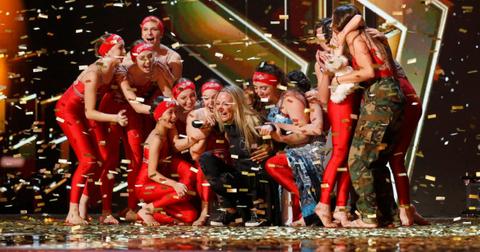 Ranging from ages 10 to 26, Silhouettes is a dance group that is a big fan favorite to win the season. The group members are also advocates for childhood homelessness.
4. Hans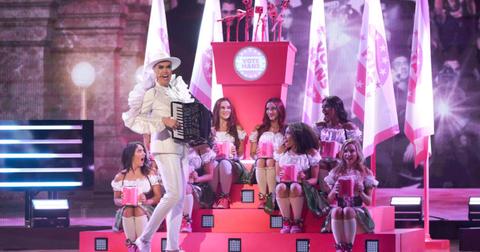 Hans got the last laugh over his haters (Simon Cowell included) when he performed an accordion rendition of the Ariana Grande song "Bang Bang." Judge Alesha Dixon complimented Hans on how fun the performance was. It was between Hans and Strauss Serpent for a spot in the finale, and the fans chose to let Hans move forward.
5. Marcelito Pomoy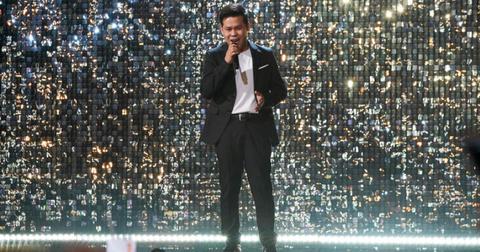 Marcelito closed out the semi-finals with his performance, which was arguably his best one yet. He belted out the lyrics to "Con Te Partirò," and he switched between signing in soprano and tenor. Howie even claimed that Marcelito could take home the top prize.
6. Tyler Butler-Figueroa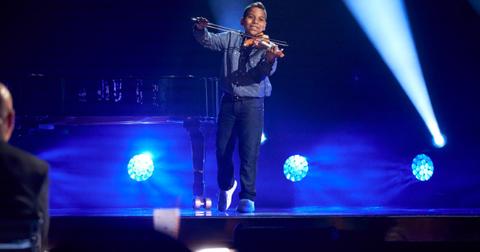 At just 12-years-old, violinist Tyler Butler-Figueroa has stolen the hearts of viewers with his talent. The cancer survivor performed "What a Wonderful World" alongside a vocalist, which was in stark contrast to his usual fast-paced performances.
Though Simon told him to ditch a singer accompaniment next time he performs, Tyler still made it through to the finale.
7. Angelina Jordan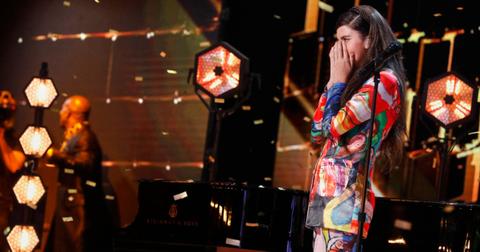 Singer Angelina Jordan also received a Golden Buzzer, so she did not perform during the semi-finals. She first won Norway's Got Talent and she has quite the following on social media with her singing videos.
8. Duo Transcend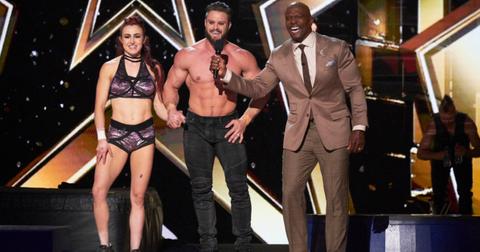 There were multiple acrobat groups on AGT: The Champions, but Duo Transcend pulled through by adding multiple other performers to their act to create more of a spectacle. The judges noted that it made their act feel like a circus.
9. Sandou Trio Russian Bar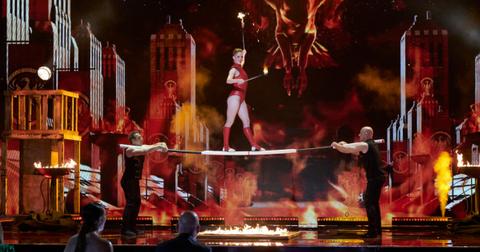 Sandou Trio Russian Bar's semi-final performance was literally on fire, as the group lit did crazy flips and moves over an open flame. The group first appeared on Season 6 of the hit talent show.
10. Alexa Lauenburger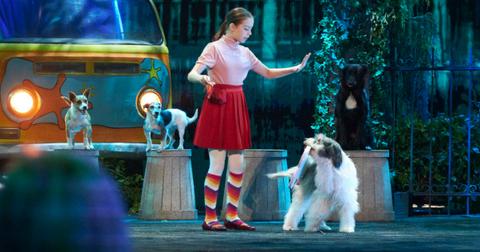 Sadly for animal fans, Alexa's act is the only one left in the competition that involves furry creatures. She ensured her spot in the finale when her act — which included dogs jumping through hoops and tubes — was executed without a hitch. The judges even told her that the performance would have gotten her a Golden Buzzer, that is, if they were still being used. This is the German native's third appearance on a talent show.
America's Got Talent: The Champions airs on Mondays at 8 p.m. on NBC.