Actress Joanne Tucker Met Her Husband, Adam Driver, While Attending Juilliard
You've probably seen actress Joanne Tucker in works like 'Girls' and 'The Report,' but she's also the wife of the legendary Adam Driver.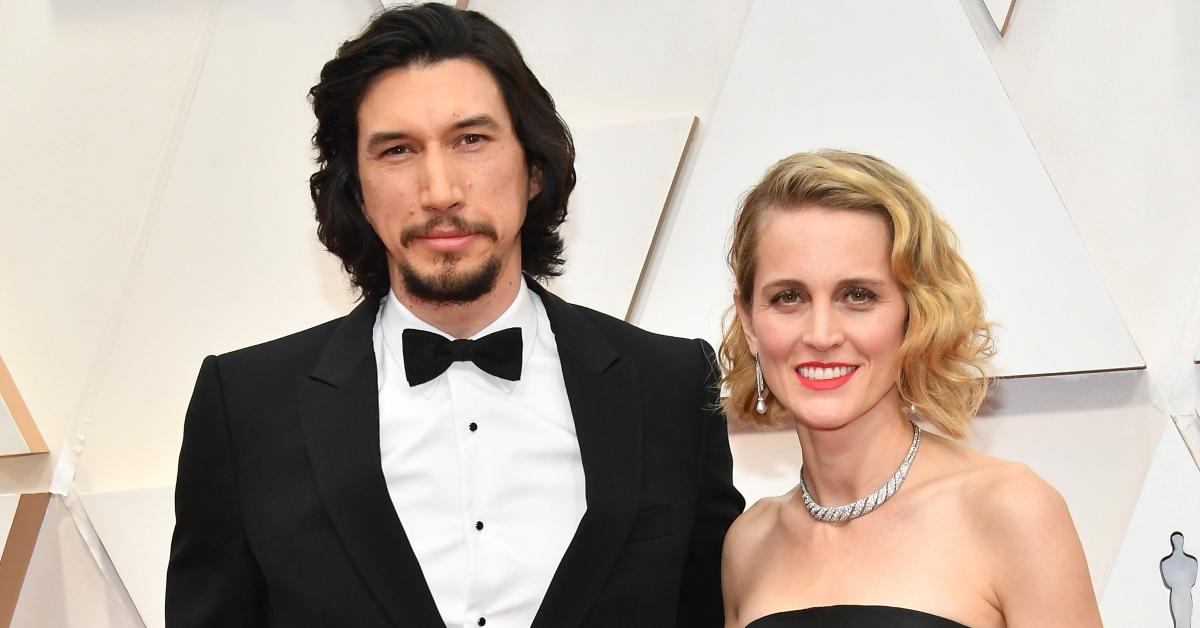 You know Adam Driver for his iconic roles in film and television works like the Star Wars series, Marriage Story, Girls, and the star-studded movie House of Gucci featuring Lady Gaga as well. He's been known for his incredible acting talents where he can transform himself into, really, any kind of character. Because of his undeniable artistic skills, he's earned Oscar, Emmy, and Golden Globes nominations.
But, what's going on in his life outside of the spotlight?
Article continues below advertisement
Well, Adam is actually married for one! So, for those of you who were hopeful he was a single man, we hate to break it to you. The actor has had a wife for almost a decade now, and she also works in the entertainment industry. If you want to know more about the lucky lady Joanne Tucker, keep on reading.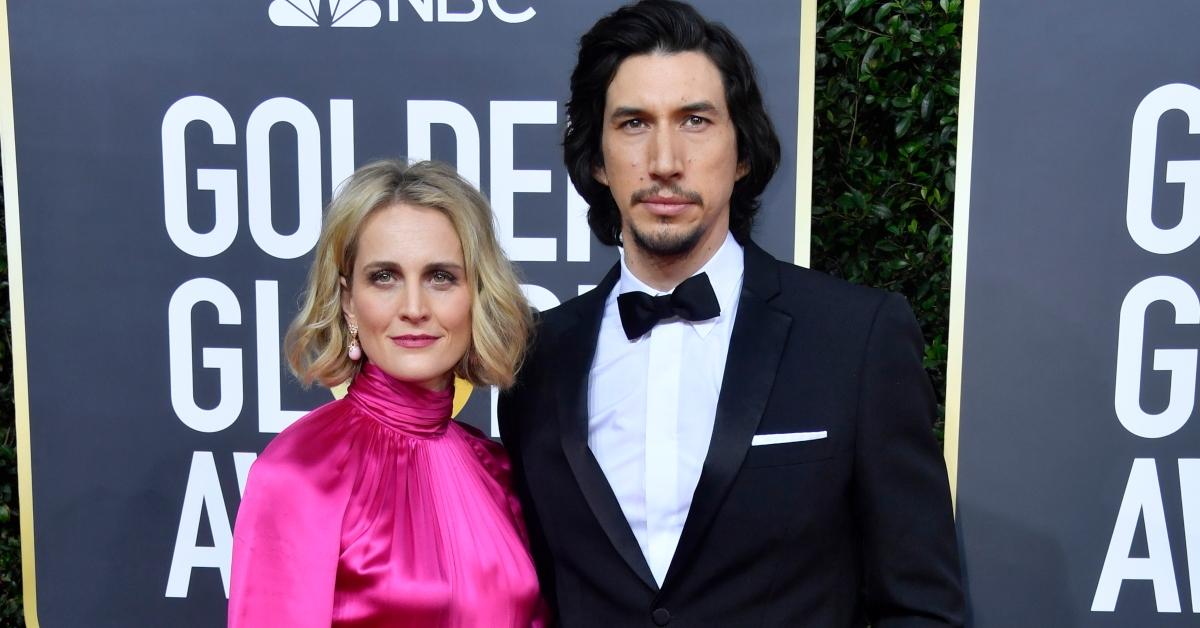 Article continues below advertisement
Who is Joanne Tucker?
Joanne has a career in the arts. You may have seen her in many different motion pictures and TV shows like The Report (that also stars Adam), Billions, Gayby, Give or Take, and more. Along with The Report, they've also worked together in Girls and in a short film called The Basement. Joanne has also worked in the theatre world as well.
Joanne and Adam met when they were both attending Juilliard.
Adam had always dreamed of being an actor and getting a degree at the prestigious New York City arts college, but he was originally denied when he first applied. He instead decided to go into the Marine Corp where he served for a few years, but then was medically discharged. This prompted him to apply to Juilliard once again, and this time, he was accepted into the school. Joanne was attending Juilliard, pursuing her master's degree when Adam became a student at Juilliard.
Article continues below advertisement
When they were students at Juilliard, they created a non-profit called Arts in the Armed Forces whose mission is "to use the powerful shared experience of the arts to start conversations between military and civilian, service member and family member, the world of the arts and the world of practical action," per their website.
Article continues below advertisement
Vice has also created a documentary — Adam Driver Brings Monologues to the Military: Arts in the Armed Forces — on the program that includes Adam and Joanne, where they "deliver theater performances to military audiences in the US and overseas."
They tied the knot in 2013 and kept the whole thing very low-key, a source confirmed to Us Weekly. It was a destination wedding that was attended by other celebrities. About their love, the source told the news outlet: "They are very sweet together," a source told Us.
"They've been dating forever, years, and live together; [they're] very comfortable and in love. She was with him before the Girls fame."
Article continues below advertisement
They share a child together, which they kept a secret for years.
Because the famous couple has always been very private about their personal lives, it was a very big surprise when Page Six had reported that Adam and Joanne had a kid together. In 2018, the media platform had confirmation from sources that they had been parents for about two years. There's no other information about their son. But in 2017, he did accidentally mention he had a kid during an interview with W magazine.
I look at my dog — this sounds so absurd — but it's not — I don't know if I can love anything more. Like, I have a kid, maybe — and be like, [gestures dismissively]. But the dog!" he told W. That was definitely enough proof to show he and Joanne have a kid!