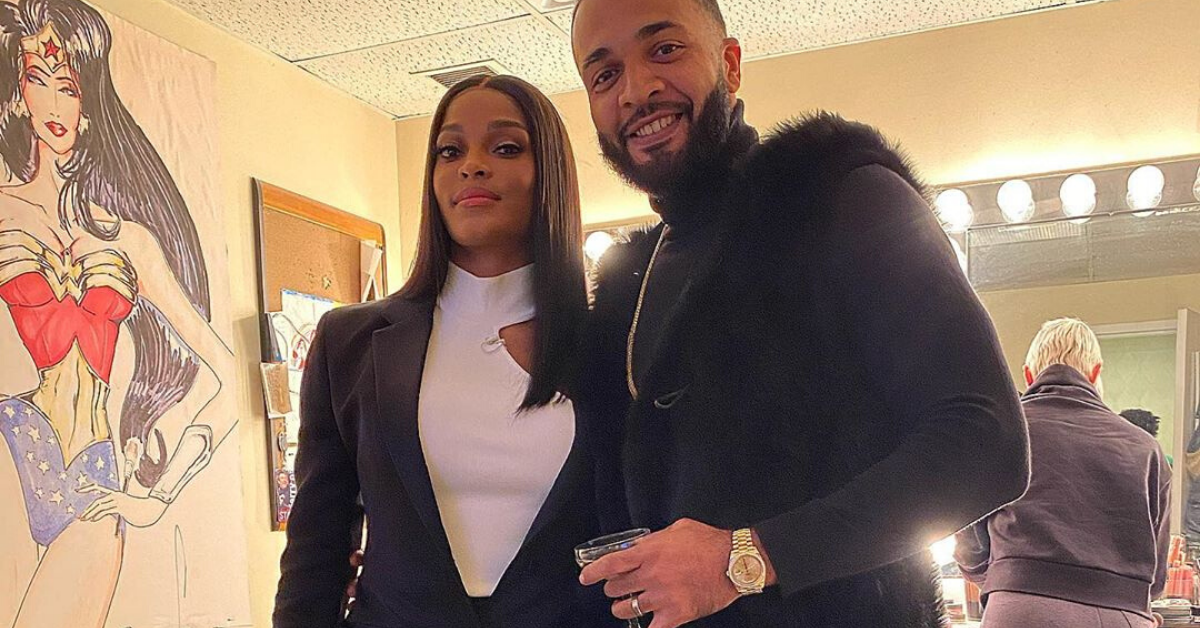 'Love & Hip Hop' Star Joseline Hernandez's Boyfriend, Balistic Beats Seems Like a Prince
There has always been so much drama in the life of Joseline Hernandez, and we've enjoyed watching it all go down on Love & Hip Hop: Atlanta. Fans were shocked when she and fellow cast mate Steve J broke up for good, but it looks like it was best for all involved. Joseline has moved on but who is Joseline Hernandez's boyfriend? Let's take a look.
Article continues below advertisement
Meet Joseline Hernandez's boyfriend, Balistic Beats
The Puerto Rican Princess seems to have found her prince in DJ Balistic Beats. The two were first linked together back in April 2019 when Joseline posted a short video of the two of them together. They didn't make any official statement at that time but caught the attention of people thanks to the sweet caption that was shared with a video where she kisses his head. "He knows i love him," she wrote.
Article continues below advertisement
Their relationship was made official just a month later, and by September 2019, the couple was rumored to be engaged. Balistic shared an Instagram photo of a screenshot of a text message thread where Joseline wishes him a happy birthday. She signed the message "Your fiancé," but didn't officially comment on the status of their relationship.
Balistic is a Miami-based DJ, and Joseline moved to be with him.
We all know that Joseline used to live in Atlanta, which is why she was on the show, but all signs point to her having moved a while ago to Miami, where DJ Balistic is from. He's a music producer and has been in the music scene for a while. He has worked on music tracks with Tamar Braxton and Empire star Serayah. He, along with producer Prince Charles make up the duo Grammi Society.
Article continues below advertisement
He seems to be extra sweet to Joseline's daughter, Bonnie Bella
Joseline has a 3-year-old daughter, Bonnie Bella, whom she shares with her ex, Stevie J. DJ Balistic is often sharing photos of the three of them spending a lot of time together. We know you can't see the whole story through Instagram photos, but there appears to be a whole lot of love between little Bonnie and DJ Balistic.
Article continues below advertisement
The two of them have had their fair share of drama, but they're getting through it.
There is no question that going through a breakup and watching your ex-partner move on is hard. There's an extra level of challenge when a child is involved, and you see the family in the media.
That was the case between Joseline and her ex, Stevie J. The two of them, had a lot of drama aired out in the media, including some custody concerns with Bonnie Bella. Stevie J made it clear he didn't care for DJ Balistic and had some issues with the family all living together, but things appear to be going a little easier for all of them. Joseline's ex posted a group photo to his Instagram with all of them together at the same table.
Article continues below advertisement
Joseline is set to star in a new reality show on Jan. 19 called Joseline's Cabaret premiering on the Zeus Network. Fans will also get to learn more about Joseline Hernandez's boyfriend, DJ Balistc as the two of them are joining the 15th season of Marriage Boot Camp: Hip Hop Edition, premiering Feb. 6 on WeTV.