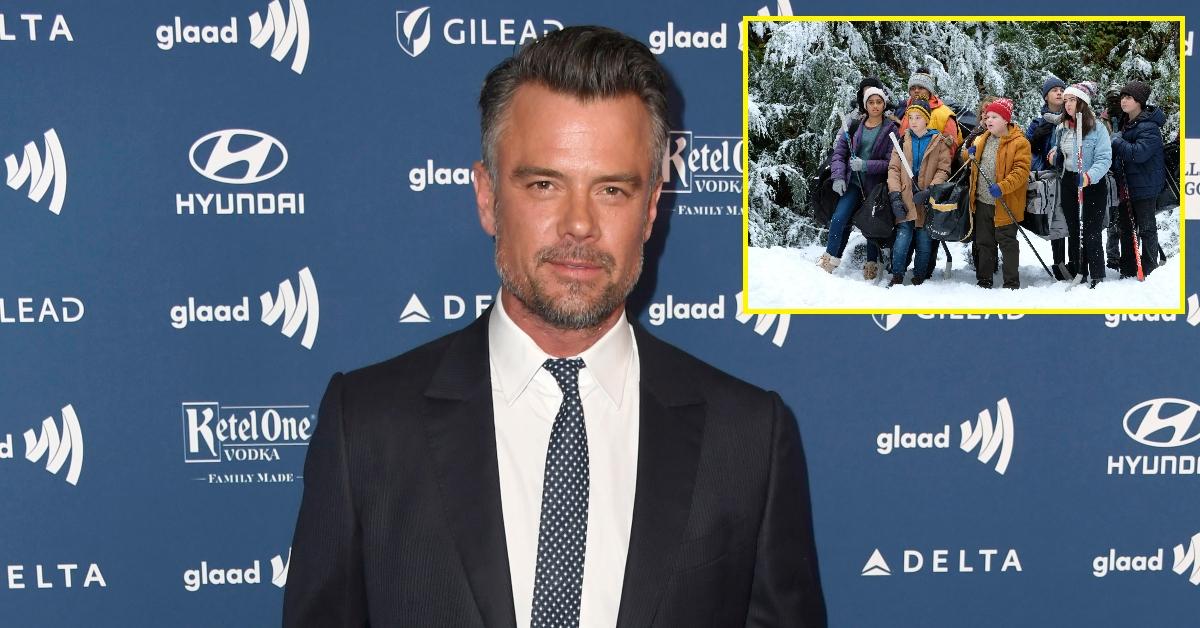 Josh Duhamel Opens up About Joining the Cast of 'The Mighty Ducks: Game Changers' (EXCLUSIVE)
By Lizzy Rosenberg

Jan. 26 2022, Published 2:50 p.m. ET
Avid fans of the original three Mighty Ducks films have been heavily invested in the TV series reboot that came to life on Disney Plus. Starring Brady Noon, Lauren Graham, and Emilio Estevez, the series has attracted fans old and new, which is why it comes as no surprise the show was renewed for a second season.
However, Emilio announced that he will not be reprising his role as Coach Gorden Bombay in Season 2.
Article continues below advertisement
Amid the casting news, Disney Plus announced that actor Josh Duhamel will be starring as the Ducks' new mentor. So, who will Josh be playing in The Mighty Ducks: Game Changers?
Distractify spoke exclusively with Josh — who partnered with Heluva Good! Dips — about his upcoming role, who he is excited to work with, and more.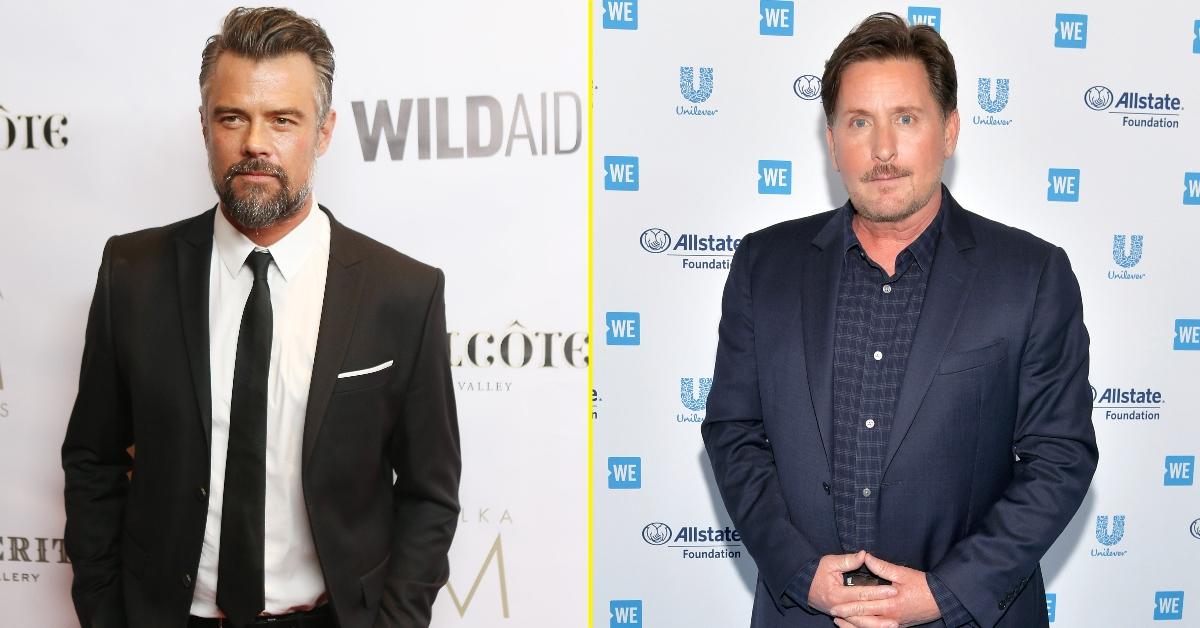 Article continues below advertisement
Josh Duhamel opens up about who he is playing in 'The Mighty Ducks: Game Changers.'
Although ducks fly together, the team's head coach is officially being replaced. Josh will be leading the team as a new character named Gavin Cole, a former NHL player who is now running the summer hockey institute where Season 2 will be taking place.
Though the actor couldn't spill too many details about his character in the TV series, the Transformers star did gush about working with Gilmore Girls legend Lauren Graham.
"I'm excited to work with Lauren Graham — I've been a fan of hers forever," he exclusively told us. "And to be working with Disney Plus, and all these kids is going to be a lot of fun."
Article continues below advertisement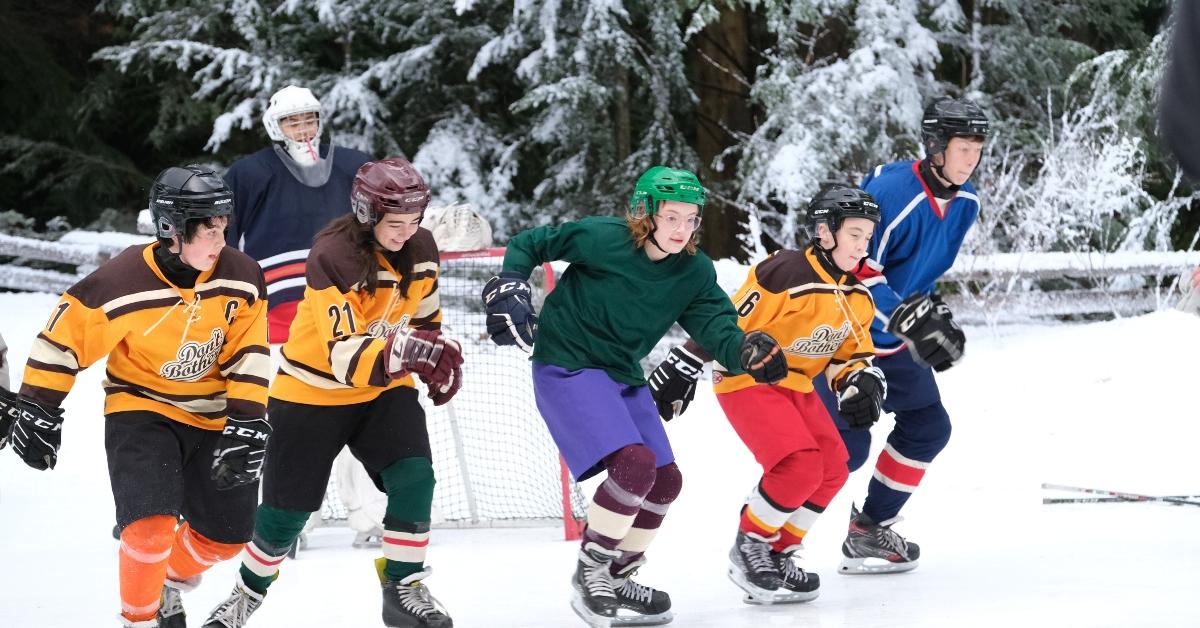 Additionally, Josh is looking forward to showing off his hockey skills as a former player.
"I played hockey growing up and where I'm from in North Dakota — hockey's huge there, and I hadn't actually skated for about 20 years until this last over the holidays. ... At first you're a little bit like Bambi," he said. "I really need to get back into my skating groove over the next few weeks if I don't want to look like an idiot in the show."
Article continues below advertisement
Josh Duhamel "loved" the 'Mighty Ducks' trilogy as a kid.
Evidently, Josh is a diehard fan of the original Mighty Ducks films. The first in the trilogy hit screens in 1992, and he's loved the movies since. So he's beyond honored to be able to join the cast of the TV reboot and keep the legacy going.
"It's pretty cool, you know? This was something that I watched in the early '90s — it was a movie that I loved," he revealed to us.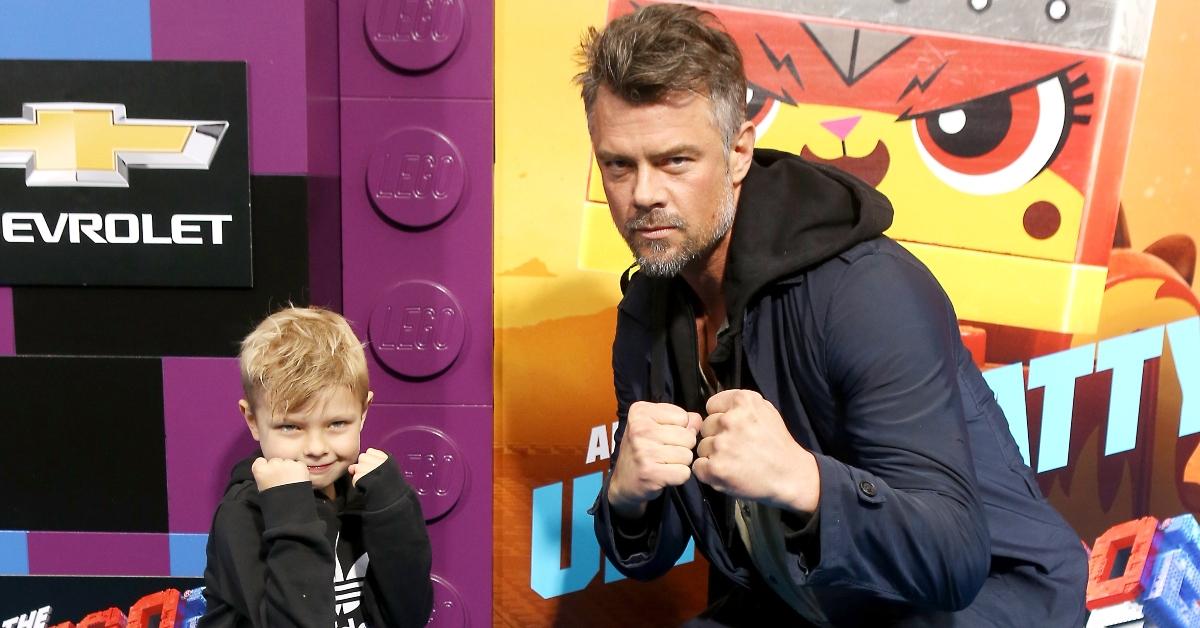 Article continues below advertisement
And most importantly, he can't wait to enjoy the series with his son, niece, and nephew.
"I also just love doing things that are also for the whole family and for kids. And that's really why I did this is because it's an opportunity to do something that my son can actually watch," he told us.
"And, I'm a big hockey fan. ... My nephew plays hockey, a bunch of my friends' kids play hockey, so they're all going to be into it," he added. "So that's part of the reason why I did it."
You can now stream Season 1 of The Mighty Ducks: Game Changers on Disney Plus.
Article continues below advertisement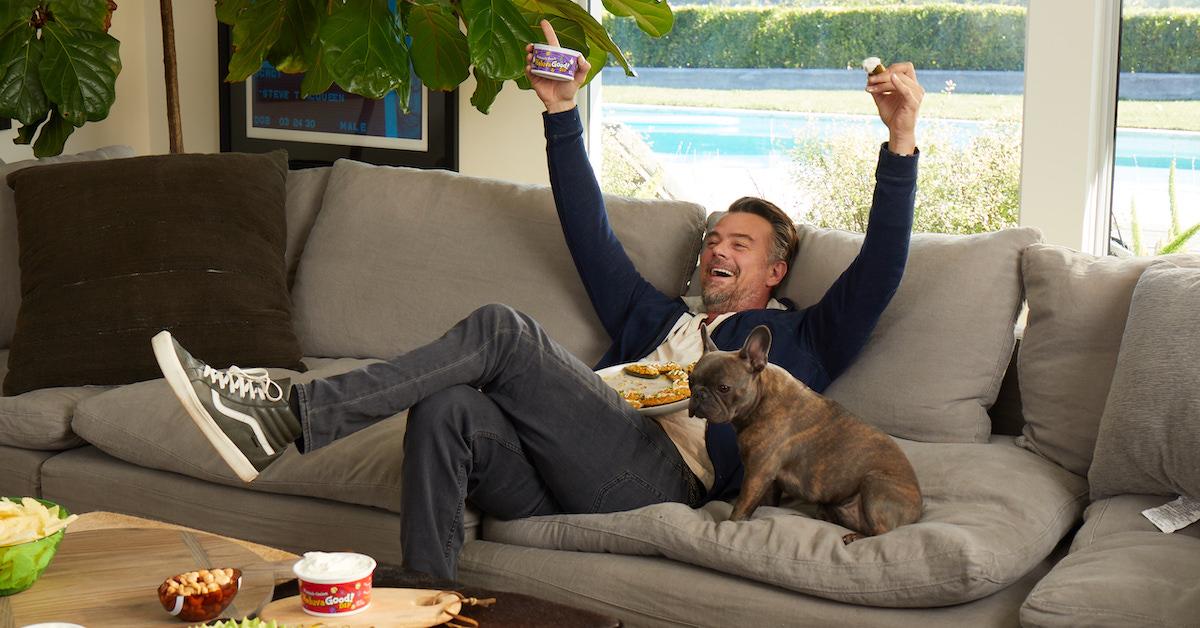 Josh Duhamel partnered with Heluva Good! Dips to promote its Sideline Snacker, a remote-controlled machine that's decked out with a cooler that contains snacks, dips, and drinks alike. Just in time for Super Bowl Sunday, one lucky fan can win free Sideline Snacker in a giveaway, that's running from Jan. 27 through Feb. 4.