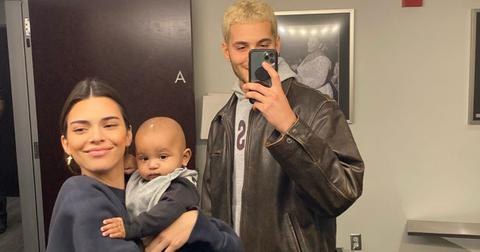 Is Fai Khadra Dating Kendall Jenner? Fans Suspect They're a New Couple
By Nakeisha Campbell

Updated
It looks like Fai Khadra has been popping up on Kendall Jenner's Instagram feed a lot lately and we've got questions. For instance, who exactly is he? And are they really dating or just BFFs?
Article continues below advertisement
Who is Kendall Jenner dating?
Fans have speculated that the friends were an item when word first got out about Fai being Kendall's plus one at Justin Bieber and Hailey Baldwin's wedding. But when Kendall shared a photo of the two of them dressed up for the ceremony, she captioned the pic: "We don't date he's just my date." Fair enough.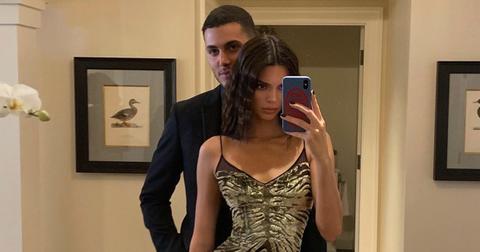 Article continues below advertisement
But fast forward to November and now, the model is teasing a future family with her male BFF. On Instagram, she shared a slideshow of three photos with her adorable nephews, Psalm and Saint. In the third, Fai can be seen snapping a selfie with Kendall and the 6-month-old Psalm.
She said, "Everyone in favor of Fai and I starting a family say 'I.'"
Several of her famous family members showed their support in the comments, including Kim Kardashian, Kylie Jenner, and Kris Jenner.
Article continues below advertisement
Still, while the comments were littered with fans who were in favor of the idea, it seems like she only meant it as a joke because they're only platonic friends for now. 
Either way, we're still curious to know more about her cute male BFF. Here's what we know about Fai.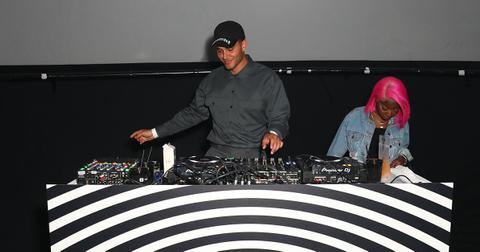 Article continues below advertisement
Who is Fai Khadra?
Fai is a Saudi-born Palestinian model and musician. The 28-year-old not only sings, but he also DJs from time to time. You can actually check out his songs on SoundCloud.
Fai's mother owns a high-end boutique called The Art of Living in Riyadh, Saudi Arabia and his father is an art collector. He also has two identical twin sisters, Sama and Haya, a DJ duo that goes by the stage name SIMIHAZE. Like their brother, they're also models and they're well-known for their edgy, unique style. 
Article continues below advertisement
How is Fai connected to the Kardashians?
Fai and Kendall have been hanging out a lot lately, from the Biebers' wedding to their Coachella hangout. However, these two have been close friends for quite a while. They've popped up on each other's feeds as far back as 2017. And you might recall that Fai even appeared in the Season 16 premiere of Keeping Up With The Kardashians, where he was shown as "Kendall's friend."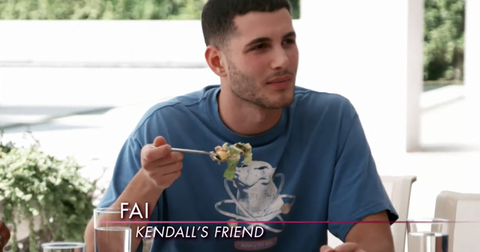 Article continues below advertisement
Who has Fai dated?
Fai was romantically linked with Kendall's sister, Kourtney, in 2018, when they were spotted together after her break up with Younes Bendjima. They were seen grabbing coffee together in West Hollywood and, on another occasion, they were seen out in Beverly Hills with Kourtney's daughter Penelope. However, a relationship was never confirmed, so they were most likely just spending quality time together as friends.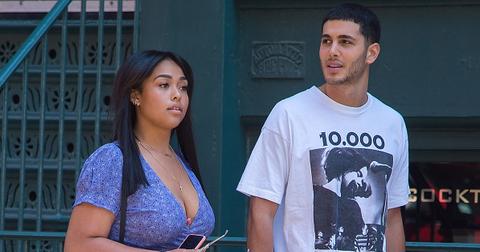 Article continues below advertisement
Dating rumors also surfaced when he was seen holding hands with Kylie's friend, Jordyn Woods, in 2017. But neither of them confirmed these rumors, and no other photos suggested that they were actually dating. It seems like this was just another innocent, friendly outing. 
Aside from these two rumored romances, Fai was also romantically linked to Leonardo DiCaprio's current girlfriend, Camila Morrone, and Victoria's Secret model Devon Windsor. To be fair, in 2015, Fai and Devon stepped out together in France for Paris Fashion Week and they definitely looked like a couple. 
Article continues below advertisement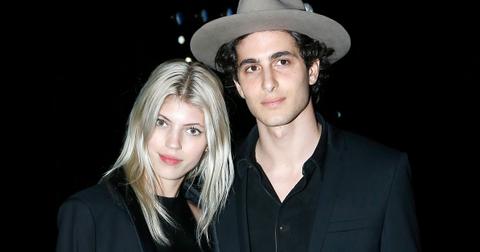 Is there any chance he and Kendall will date?
There's no way to tell at this point, but what we do know is that they're super adorable as besties. 
Kendall's most recent relationship was with NBA player Ben Simmons, but they broke up after a year together. 
Article continues below advertisement
She explained to Hailey Baldwin on her Zaza World Radio Show, "I know when I'm off it, and I get off it really easy. But it's not just for no reason. Someone has to do something to make me off it. I think that especially because of the lifestyle that I live everything is so magnified and everyone wants to know things, especially about your love life. A lot of the relationships that I'm in, I'm in it, and I'm in it with that one person and I'm a very loyal person once I'm fully in it."
But things have been heating up between her and Ben.
While Kendall and Ben have had an on-again, off-again relationship for a while, it seems like they're back on, but with a "no strings attached" policy this time.
"Kendall and Ben are not officially back together," a source told the outlet. "They both like having a no-strings-attached type of relationship with each other, for the most part."
The couple has been seen cozying up at the Super Bowl and again in NYC, supporting these claims.
"When there were not a lot of people around them, Kendall and Ben seemed very into each other and looked like a happy couple that are comfortable with each other and in love," a source told the outlet after seeing them grocery shop together. "Ben seemed very protective of Kendall and while it looked like he was equally as into her as she was, he was looking around and trying to be more careful."