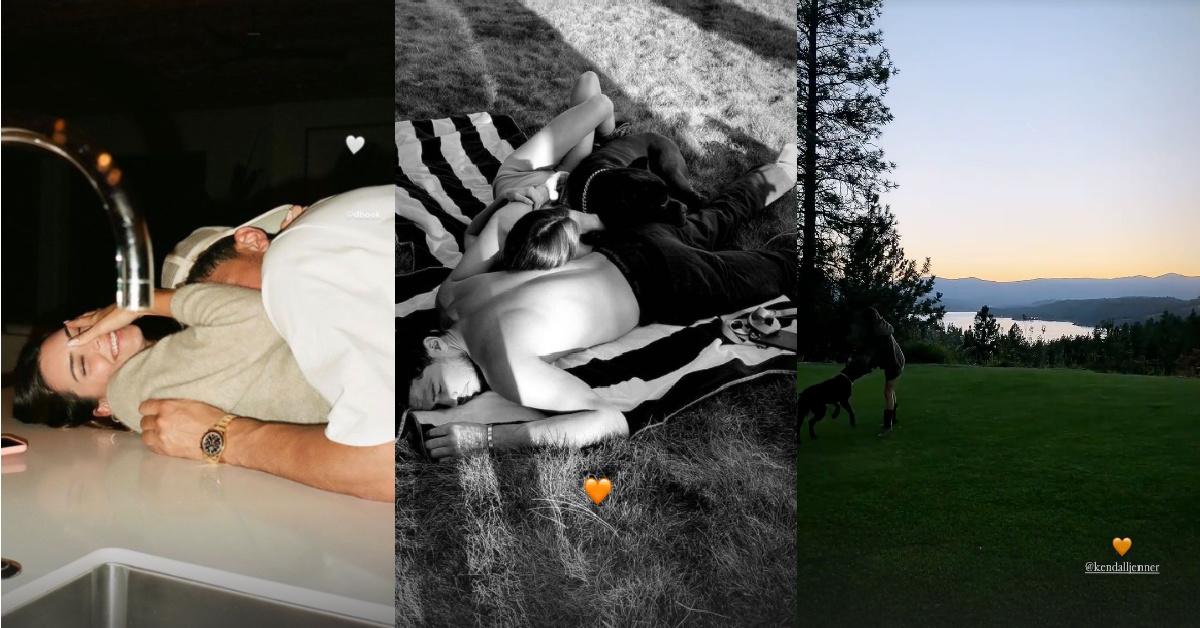 Kendall Jenner's Newest Relationship Is Now Instagram Official
When it comes to members of the Kardashian family, people can't get enough info. What are they doing? Who are they dating? What's the latest scandal or controversy ('cause you know there is always at least one at any given time).
Article continues below advertisement
So it's no surprise that Kendall Jenner's many, many fans want to know who she's dating right now. As it turns out, she and her latest boyfriend just made things Instagram official. Here's what we know about who the socialite and model is dating.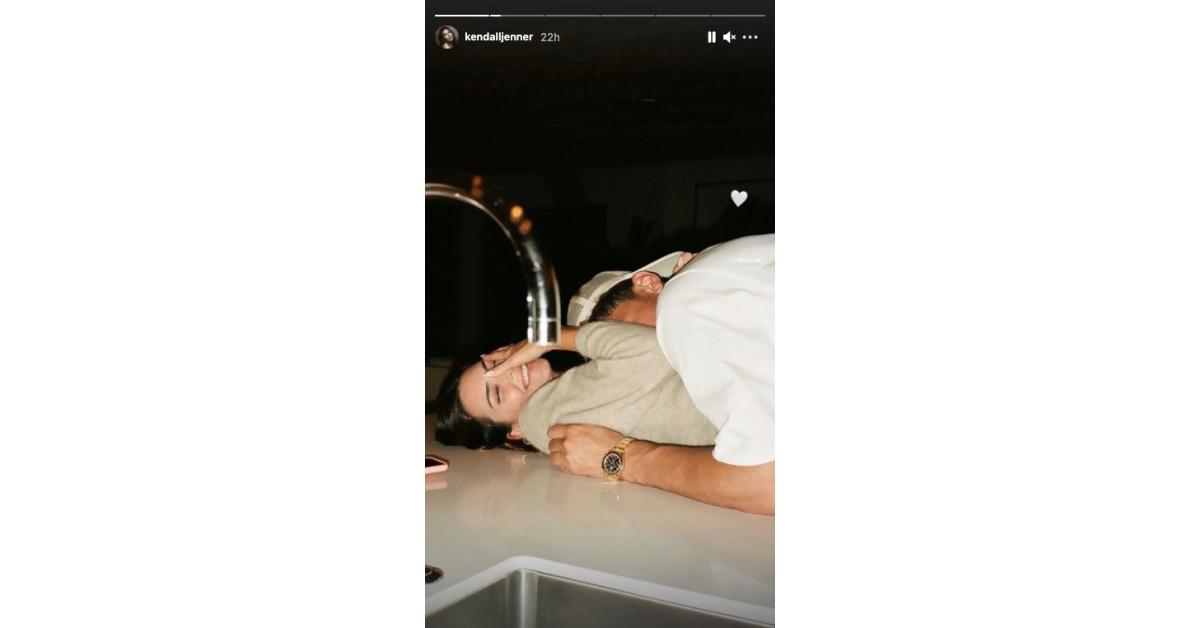 Article continues below advertisement
Who is Kendall Jenner dating? She posted a photo on Instagram with Devin Booker.
There have been rumors for a while now that Kendall is dating Phoenix Suns player Devin Booker, but neither Kendall nor Devin had commented publicly on the relationship. Actually, they technically still haven't confirmed the rumors, but Kendall shared the steamy photo above on Instagram on Valentine's Day 2021, and people are now saying that the two of them are Instagram official.
In August of 2020, a source told Us Weekly that Kendall and Devin were "hooking up, but they're not serious." Fast forward to February of 2021 when Entertainment Tonight reported that the two were still dating, and that, according to an anonymous source, their relationship "works because they keep it simple." Whatever they're doing, it seems to be working for both of them.
Article continues below advertisement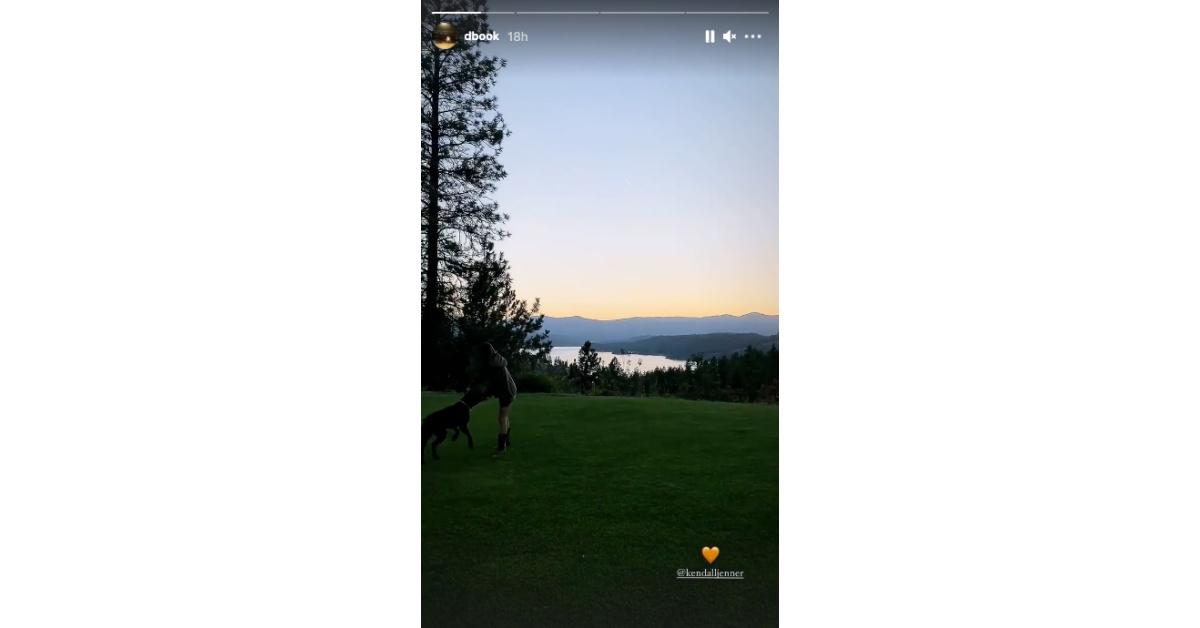 Devin also appeared to confirm their relationship on Instagram.
Kendall wasn't the only one sharing adorable photos of the two of them together. Devin made his own Valentine's Day Instagram posts, too. One Instagram Story featured Kendall playing with Devin's dog, and the other showed Kendall and Devin snuggled up on a blanket in the grass. Cute!
Article continues below advertisement
Kendall was previously linked to a few other basketball players.
Judging by Kendall's rumored dating history, she definitely has a type, and that type is basketball players. Kendall has previously been linked to Jordan Clarkson of the Utah Jazz, D'Angelo Russell of the Minnesota Timberwolves, Blake Griffin of the Detroit Pistons, Ben Simmons of the Philadelphia 76ers, and Kyle Kuzma of the Los Angeles Lakers. Whew!
It's worth mentioning although Kendall has been linked to the above players, she never confirmed that she dated them. And even if she did, that's obviously her prerogative. Can we let the woman live?
Article continues below advertisement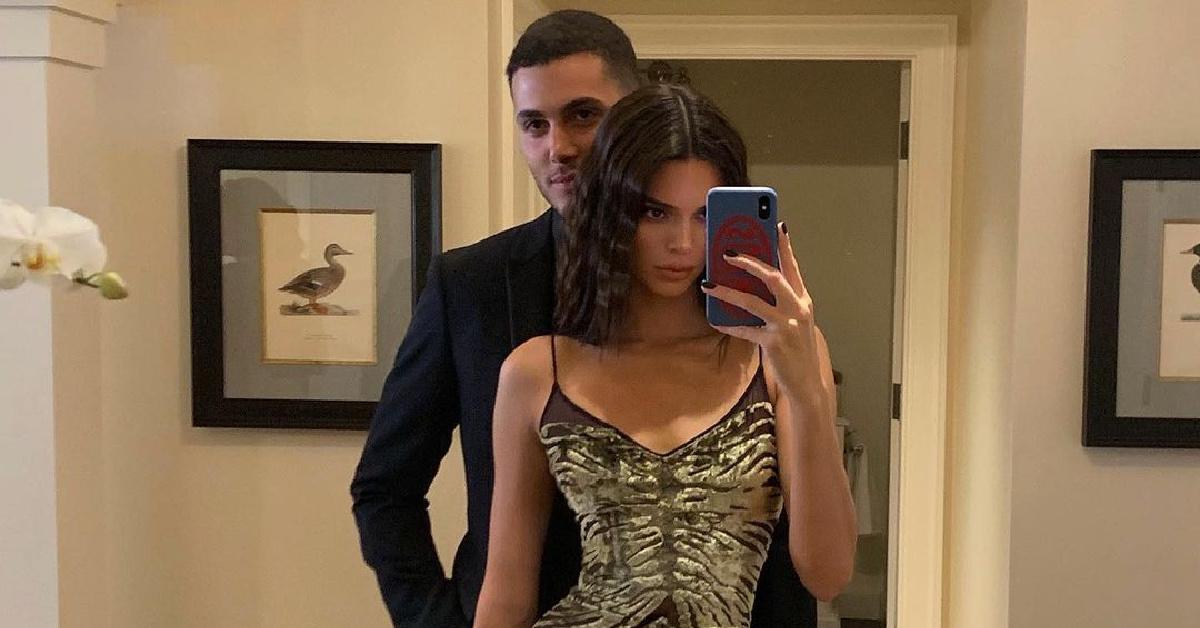 Kendall was also previously linked to BFF Fai Khadra.
Fans speculated that the friends were an item when word first got out about Fai being Kendall's plus one at Justin Bieber and Hailey Baldwin's wedding. But when Kendall shared a photo of the two of them dressed up for the ceremony, she captioned the pic: "We don't date he's just my date." Fair enough.
Article continues below advertisement
But fast forward to November 2019 and the model started teasing a future family with her male BFF. On Instagram, she shared a slideshow of three photos with her adorable nephews, Psalm and Saint. In the third, Fai can be seen snapping a selfie with Kendall and the 6-month-old Psalm.
Article continues below advertisement
She said, "Everyone in favor of Fai and I starting a family say 'I.'"
Several of her famous family members showed their support in the comments, including Kim Kardashian, Kylie Jenner, and Kris Jenner.
Still, while the comments were littered with fans who were in favor of the idea, it seems like she only meant it as a joke because they're only platonic friends for now. In fact, speculation has since moved to Kendall's sister Kylie, who may or may not be dating Fai these days.
Regardless of whether Kylie is dating Fai (or whether Kendall ever did — which seems unlikely), we're still very curious about who he is! Here's what we know about him.
Article continues below advertisement
Who is Fai Khadra?
Fai is a Saudi-born Palestinian model and musician. The 28-year-old not only sings, but he also DJs from time to time. You can actually check out his songs on SoundCloud.
Article continues below advertisement
Fai's mother owns a high-end boutique called The Art of Living in Riyadh, Saudi Arabia and his father is an art collector. He also has two identical twin sisters, Sama and Haya, a DJ duo that goes by the stage name SIMIHAZE. Like their brother, they're also models and they're well-known for their edgy, unique style.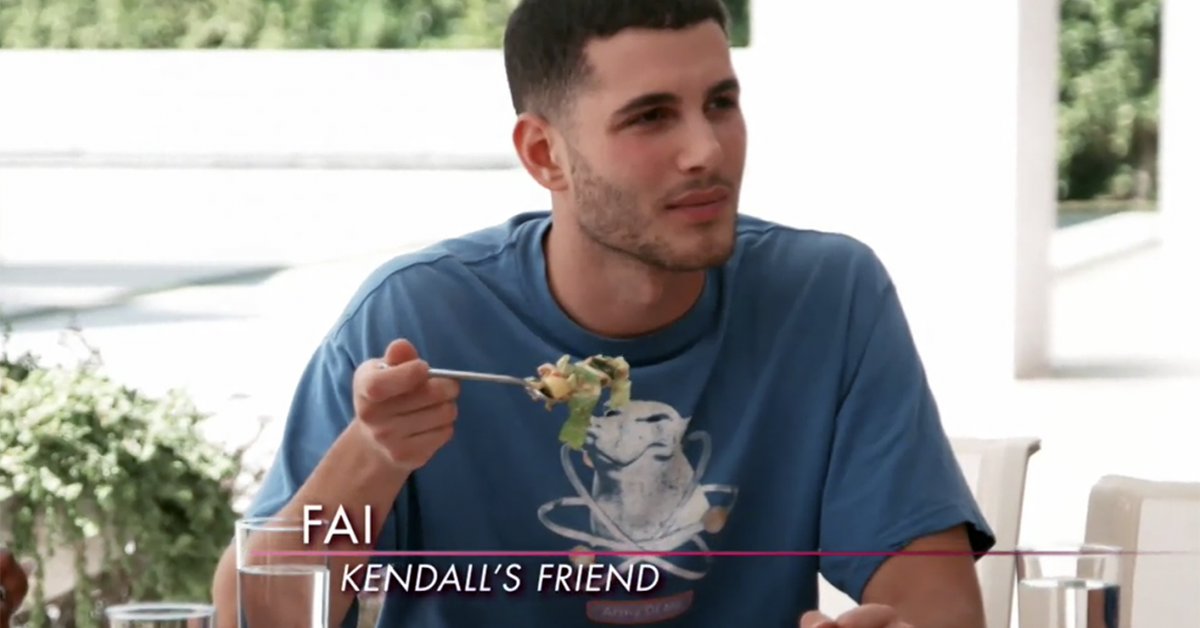 Article continues below advertisement
How is Fai connected to the Kardashians?
Fai and Kendall (and Kylie!) have been hanging out a lot lately, from the Biebers' wedding to their Coachella hangout. However, these two have been close friends for quite a while. They've popped up on each other's feeds as far back as 2017. And you might recall that Fai even appeared in the Season 16 premiere of Keeping Up With The Kardashians, where he was shown as "Kendall's friend."
At this time, it seems like Fai is still just "Kendall's friend" — especially considering the recent news of Kendall and Devin.