Kenzie Ziegler's New Boyfriend Is TikTok Star Tacoda
Love may be in the air for 'Dance Moms' alum Kenzie Ziegler! She seemingly confirmed on Snapchat that she's dating TikTok star Tacoda.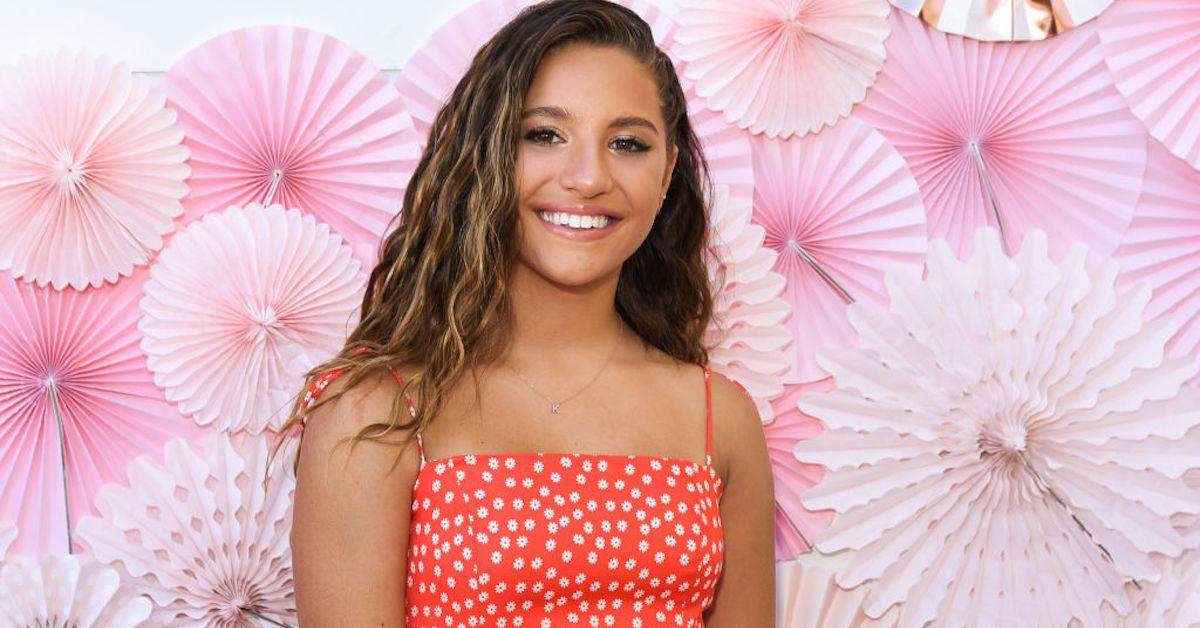 After breaking things off with actor and musician Isaak Presley in May 2020, it seems that 16-year-old Kenzie Ziegler may be back in the dating game. The Dance Moms alum and social media influencer posted a series of pics snuggling up to her new boo on social media on Tuesday, Aug. 11, and it goes without saying fans are totally hyped.
Article continues below advertisement
Who is Kenzie Ziegler dating these days? Who else has the dancer and singer dated previously? Stay tuned for everything we know regarding the social media star's newest BF.
Article continues below advertisement
Who is Kenzie Ziegler dating as of August 2020? Her fans assumed correctly.
Kenzie finally confirmed what fans and gossip accounts alike were speculating for months: she is officially dating fellow musician and TikTok star Tacoda. She took to Snapchat with a sweet beach selfie with Tacoda's arms wrapped around her waist, which gossip Instagram account TikTok Room reposted. She took to her Instagram account with a few other photos from the same outing, and one of them included her famous sister, Maddie.
If you aren't already familiar with Kenzie's new guy, Tacoda, he rose to fame via TikTok earlier this year. He's an aspiring musician and a few months back, he released his first single, titled "I Think I Miss You" to Spotify, according to Metro UK. As of right now, he has 32,800 Instagram followers, and based on his Instagram photos, he seems to enjoy skateboarding, dogs, and simply goofing off with friends. While we aren't Kenzie's parents, she'd be happy to know we totally approve.
Article continues below advertisement
Article continues below advertisement
It seems like things between Kenzie and Isaak ended peacefully.
Kenzie and 18-year-old Isaak were dating for a few months before they officially parted ways in May, and while many would find it difficult to see their ex dating someone new within the first few months of being broken up with, it seems like Isaak is taking it like a champ. The social media star commented on the photo of Kenzie and Tacoda from TikTok Room's Instagram account, and Isaak wrote, "Actually adorable i wish them the best."
Kenzie responded to Isaak's well-wishes, writing: "Really sweet thanks isaak!!!! :)." Clearly, Kenzie and Isaak ended things cordially... and TBH, we're so glad Isaak isn't heartbroken by Kenzie's exciting news.
Article continues below advertisement
As of March 2020, Maddie had a BF, too.
Kenzie's older sis, Maddie, appears to be taken as of right now as well, but we don't have many details about her relationship because she prefers to keep boyfriend matters private. According to Feeling The Vibe, as of April 2020, the famous dancer was dating singer, songwriter, and bass player Eddie Benjamin, who hails from Australia.
Article continues below advertisement
Before Maddie and Eddie started dating in September 2019, she dated another boy from Australia, Jack Kelly. However, they broke up after 18 months of dating in August 2018.
The Ziegler sisters both seem incredibly happy in their respective relationships right now, and needless to say, we're thrilled for both of them.