Kyle Sheffield Makes a Reappearance on Tonight's 'Chicago Fire' — Here's a Character Refresher
Who is Kyle Sheffield in 'Chicago Fire'? The character returns to the show once again for the Season 11 premiere on NBC. Here's a refresher.
It's Season 11 on Chicago Fire and things are still heating up at Firehouse 51 (pun very intended). After promotions, character departures, and a beautiful wedding, the latest installment of the long-running firehouse drama kicks off with a bang. The fighters of Truck 81 try to come together as a unit, all while our favorite characters try to adjust to different roles and higher responsibilities.
Article continues below advertisement
According to an exclusive report for Entertainment Tonight, the season premiere picks up right where Season 10 left off, with newlyweds Kelly Severide (Taylor Kinney) and Stella Kidd (Miranda Rae Mayo) greeted by a mysterious figure during their honeymoon.
It's out of the frying pan and into the fire for the Firehouse 51 crew, and tonight's premiere features all hands on deck. That includes Kyle Sheffield returning to shake things up. Here's a refresher on this recurring character.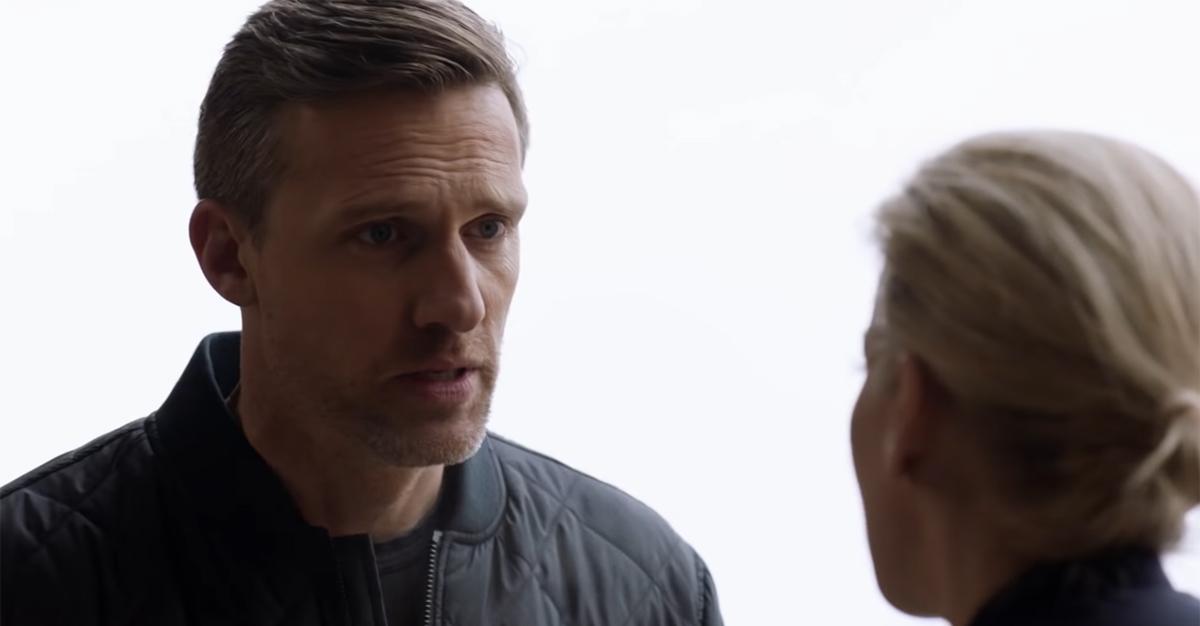 Article continues below advertisement
Who is Kyle Sheffield? He's a recurring member of the Chicago Fire Department.
Chicago Fire follows the action and drama surrounding the firefighters and rescue personnel of the Chicago Fire Department of Firehouse 51.
Among the crew is Kyle Sheffield, who is portrayed by actor Teddy Sears. Kyle is the chaplain of Firehouse 51, making him a religious clergyman attached directly to the Chicago Fire Department. He is first introduced in a Season 7 episode entitled "All the Proof," where it is revealed that he is involved romantically with paramedic Sylvie Brett (Kara Killmer).
Though he is featured in several episodes, he and Sylvie eventually break up when Kyle expresses fears that he is unable to fulfill his duties as a chaplain to the rest of the team. They're pretty on-again, off-again in subsequent episodes, with the two of them even getting engaged at a certain point and moving to Indiana.
They end up separating again before their marriage after Sylvie realizes that she doesn't want to be away from her life in Chicago.
Article continues below advertisement
As for Kyle, he is set to make yet another appearance in the Season 11 premiere of Chicago Fire. Aptly titled "Hold On Tight," the episode will kick off a "relentless pace" for the season, as executive producer Derek Haas tells ET.
It would appear that Kyle returns right in the thick of the most brutal season of Chicago Fire yet.
Article continues below advertisement
Teddy Sears has made the rounds as part of 'The Flash.'
If you recognize Teddy Sears at all, you may have just missed him speeding past in the blink of an eye. He has made several appearances on The Flash on the CW as supervillain Hunter Zolomon aka Zoom. He pulled double duty when Zoom disguised himself as classic Flash Jay Garrick in earlier episodes.
He has also made appearances on other shows like Raising the Bar, American Horror Story: Murder House, and the Showtime drama Masters of Sex.
Looking forward to seeing him reappear as Kyle Sheffield? The Season 11 premiere of Chicago Fire airs tonight at 9 p.m. EST on NBC.