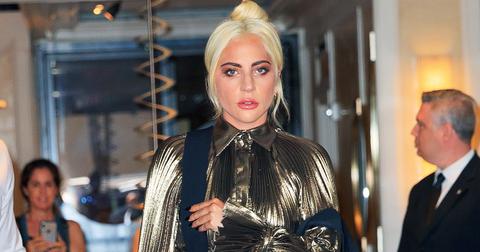 Lady Gaga Has a New Man, and It's Not Bradley Cooper
By Sara Belcher
If you're still waiting for Lady Gaga and Bradley Cooper to confirm their secret undying love for each other, well, you're going to have to wait a while longer. Lady Gaga has been on the market since she broke off her engagement in February 2019, and she's taken full advantage of it. Since then, there have been a couple of different men on her arm — none of them have lasted long, though.
But who is Lady Gaga dating currently, though?
Lady Gaga was recently spotted with CEO Michael Polansky.
On New Year's Eve, Lady Gaga was spotted holding hands with a mystery man she later shared a midnight smooch with — and we finally know who that man is.
Us Weekly identified her new beau as Harvard University graduate and Parker Group CEO Michael Polansky. According to his LinkedIn page, he graduated from Harvard in 2006 with a Bachelor's degree in Applied Mathematics and Computer Science.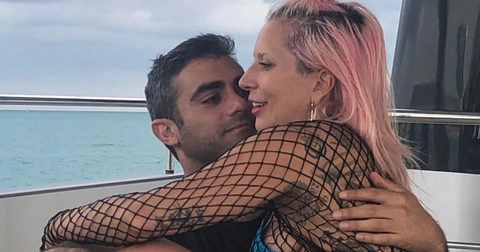 She dated Dan Horton for three months.
Before publicly stepping out with Michael, Lady Gaga was with audio engineer Dan Horton for three months. They were originally seen at dinner in Studio City, kissing and flirting. They met while working together in 2018, and started dating a few months after Lady Gaga called off her engagement.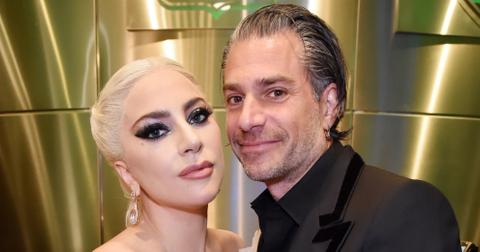 Lady Gaga and Christian Carino got engaged in 2018.
Lady Gaga's second engagement was to Christian Carino in 2018. She's always kept the details of her love life pretty private, so the crowd was shocked when she announced the engagement in her speech, saying she'd like to thank "her fiance, Christian."
The news was revealed at Elle's 25th annual Women in Hollywood in October 2018. Rumors of their engagement had been flying since the previous August when she was first spotted with a ring on *that* finger.