Tweets From Lady Gaga That Are Just Too Real
Lady Gaga's Twitter is full of insanely relatable tweets right now that you will definitely want to quote retweet to apply to your own life.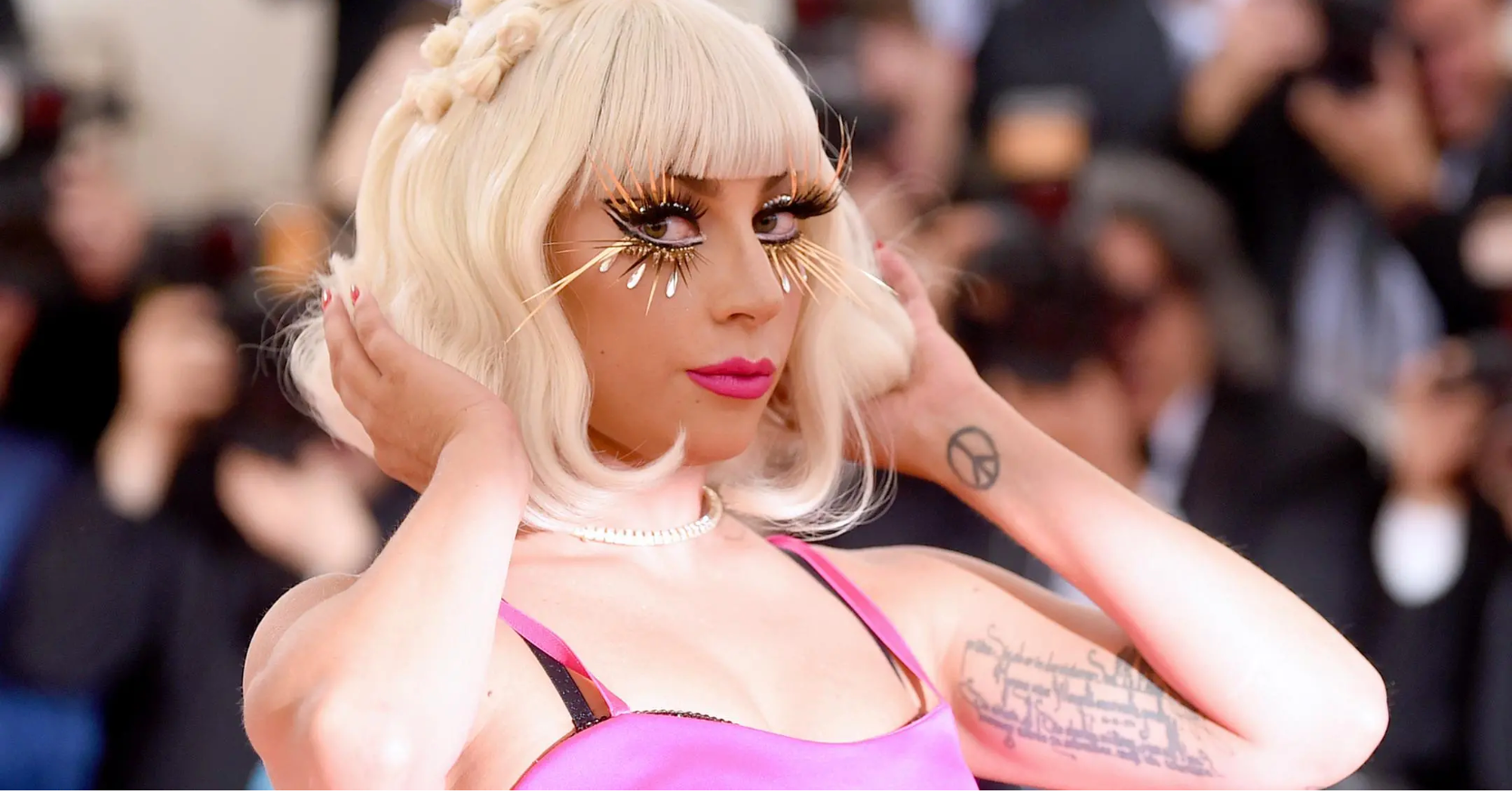 Stefani Joanne Angelina Germanotta aka Lady Gaga has always been an icon. She was born this way, baby!
But raw meat dress and the Oscar win aside, there is one place that Lady Gaga has been doing the most, and it's not the studio (give us another album!) or on a movie screen – it's Twitter.
Whatever has gotten into Gaga lately, we love it. Maybe the launch of her makeup line Haus Labs has made her more fearless with her online personality. Maybe she's serving up sass via Twitter dot com because she's starring in Ridley Scott's new Gucci murder movie. Either way, Mother Monster DGAF and she's conquering the social media site like a true queen.
Like music legend and Twitter icon Cher, many of Gaga's best tweets lack punctuation. And because these nuggets of goodness crop up every so often in between tweets promoting her various entertainment endeavors, we know they're actually her.
Though they tend to be random asides with little to nothing to do with the majority of what she is promoting on her feed, they are definitely MOOD as hell.
Check out these hilarious tweets from Lady Gaga:
Article continues below advertisement
1. She's anti-vape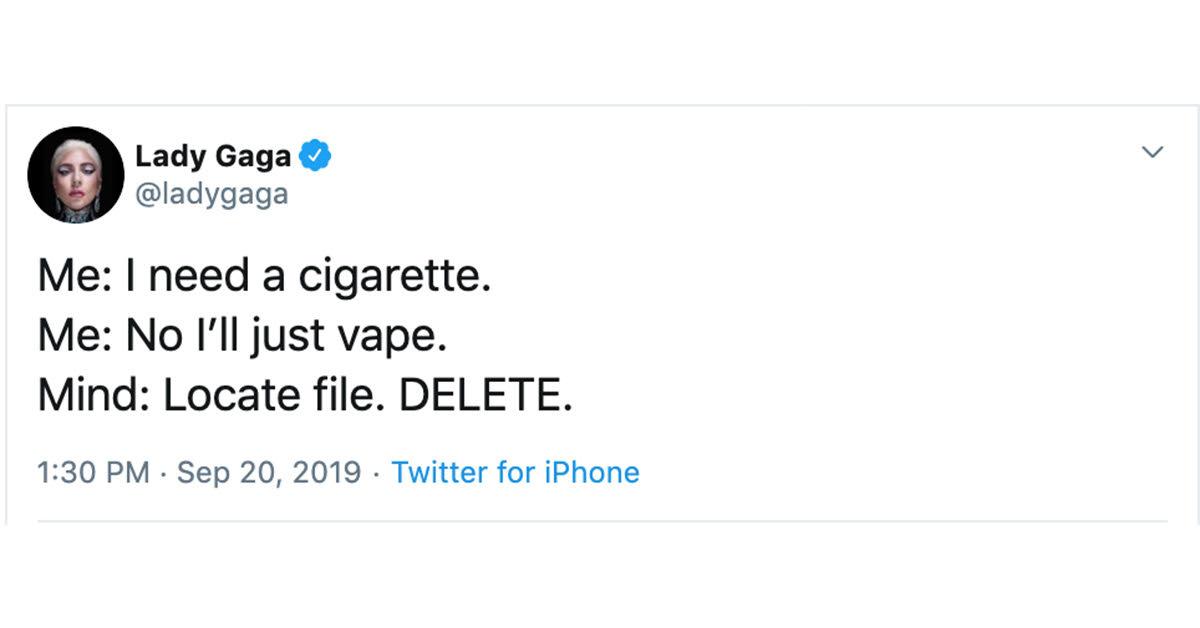 On Sept. 20 Gaga basically came out against vaping. Healthy tissue lung queen!!
She also formatted the tweet like a meme. You know, like a teen would.
ICONIC.
2. She CAN'T EVEN with her own fabulosity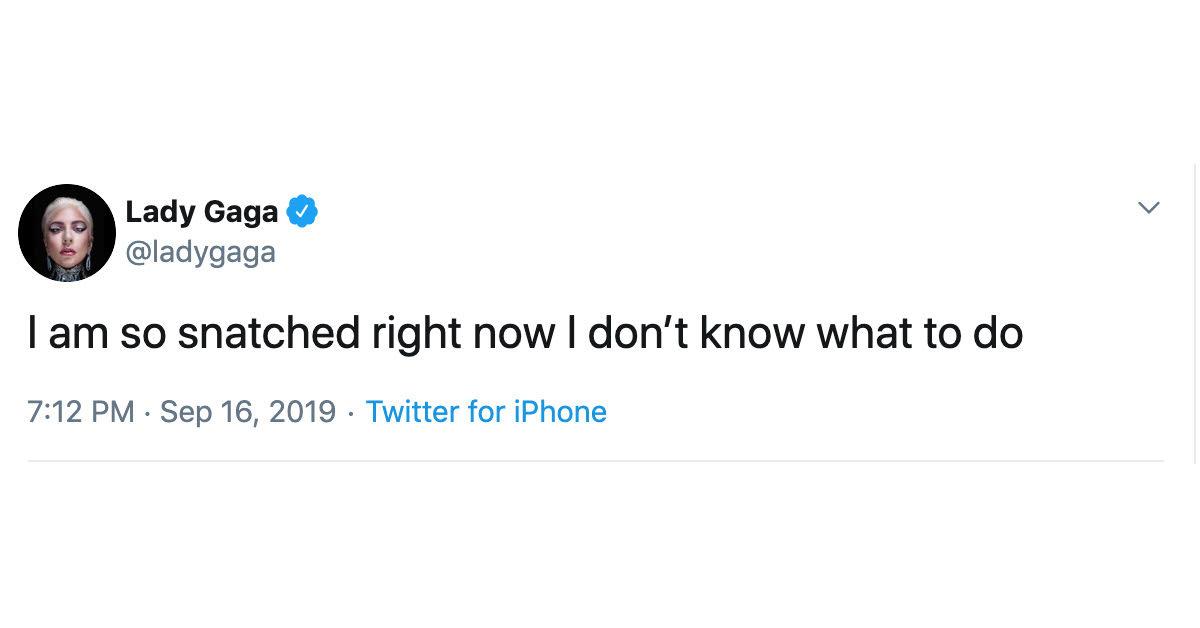 Have you ever been so snatched right now you don't know what to do?
Welcome to just another day in the life of Lady Gaga. Or just like anytime you've really nailed your winged eyeliner.
Article continues below advertisement
3. She loves eating Chinese food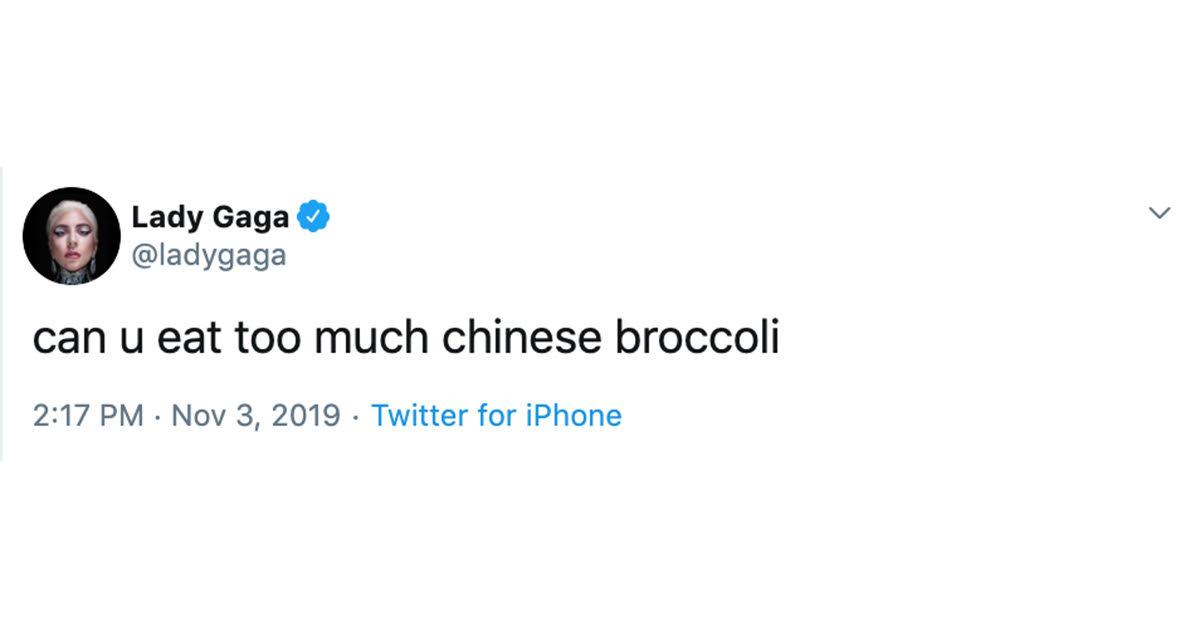 I mean, tear yourself away from your takeout long enough to look yourself in the mirror and answer this, because it's important.
Can you???
Article continues below advertisement
4. She loves Lizzo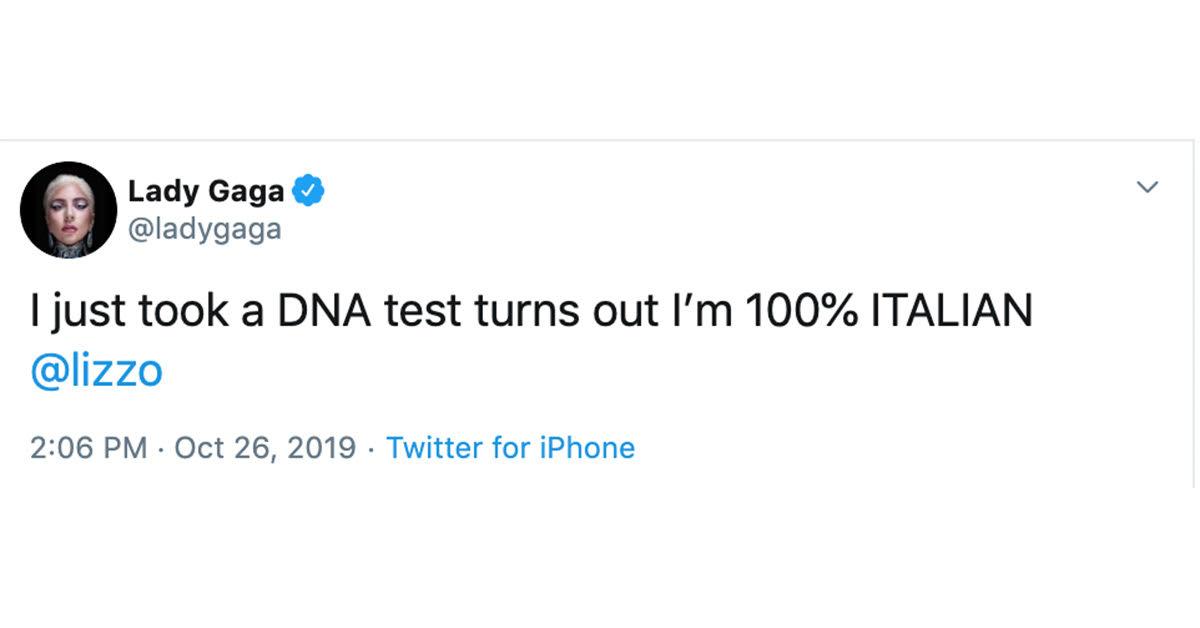 Like the rest of the world, Gagita is totally a Lizzo fan.
She wants Lizzo to know that she loves her (same) and that she's Italian. What else is new?
Article continues below advertisement
5. She doesn't know what 'Fortnite' is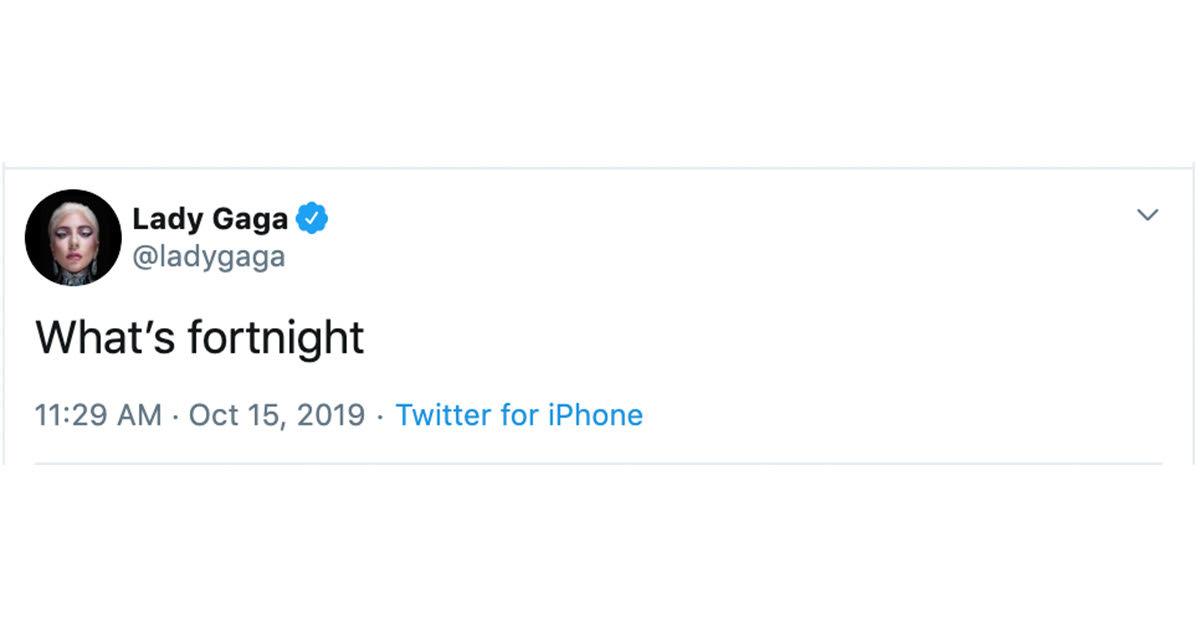 "What's Fortnight" she iconically tweeted on Oct. 15 with absolutely zero punctuation or awareness for spelling and social trends.
Hard same Gaga. Hard. Same.
Article continues below advertisement
6. She knows how to handle reply guys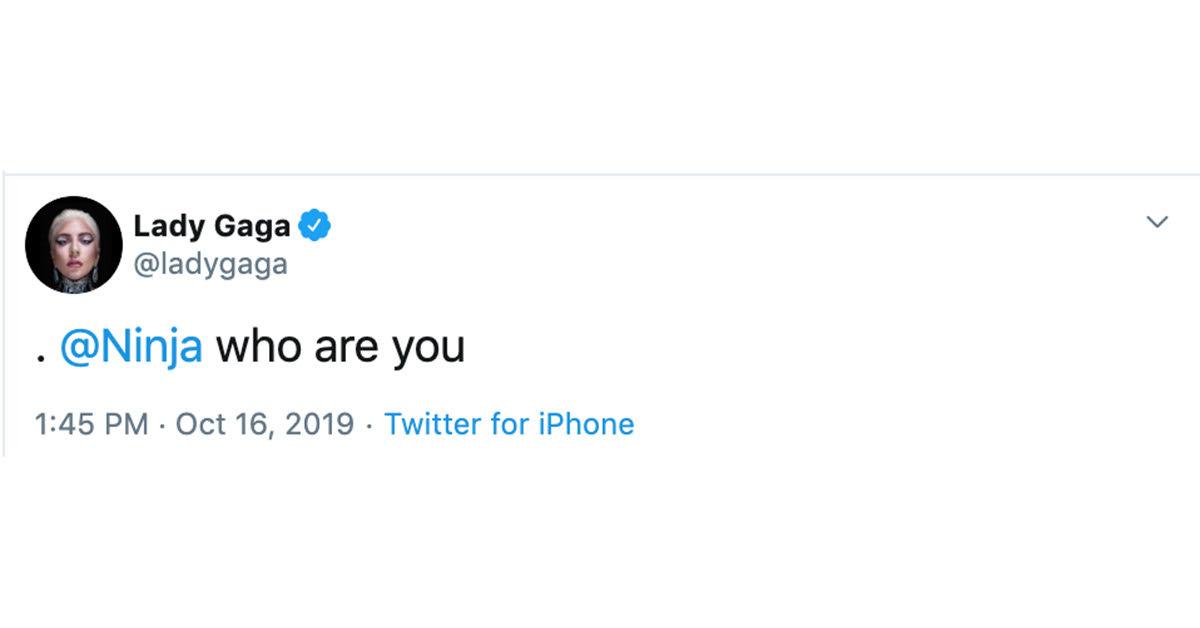 She received a response to her question about Fortnite (the proper spelling), from a man well known in the gaming community named Ninja.
Gaga responded like any proud Italian New York woman would upon finding a rando in her replies. The Oscar winner called him out.
Article continues below advertisement
7. Typo? Or the truth?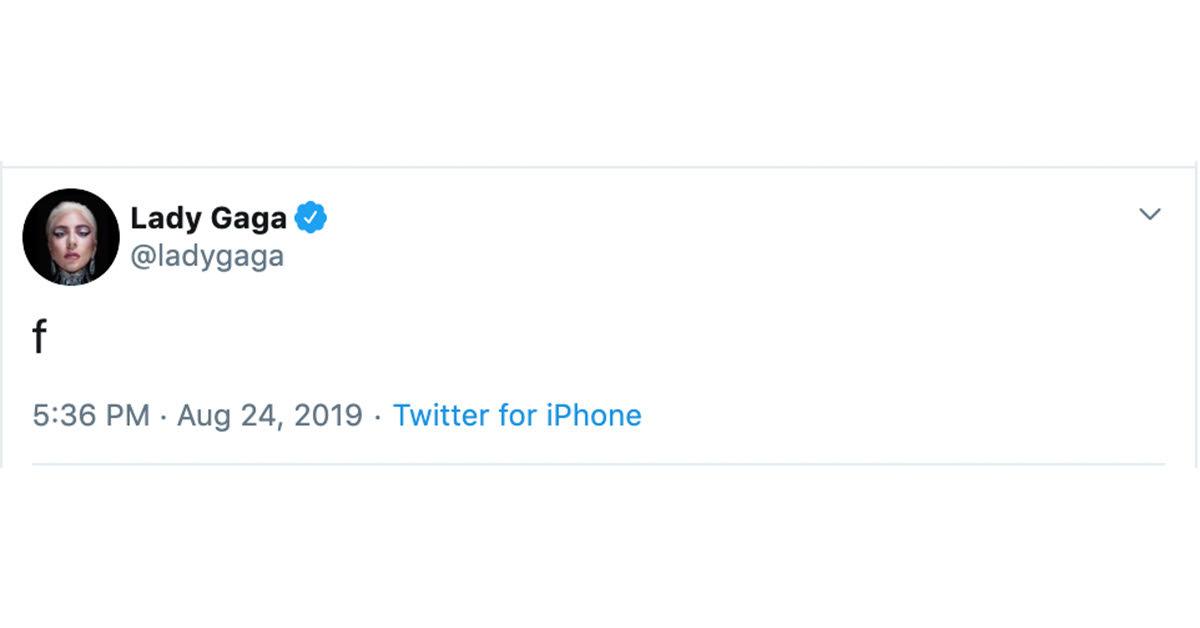 Was it a butt-tweet? A finger slip? Or is she actually just expressing how we all really feel when we log on to Twitter dot com.