This Talk Show Queen Is the Lips on Season 4 of 'The Masked Singer' [SPOILERS]
Fans of 'The Masked Singer' had several clues about the identity of Lips, and it looks like a lot of them were able to guess correctly.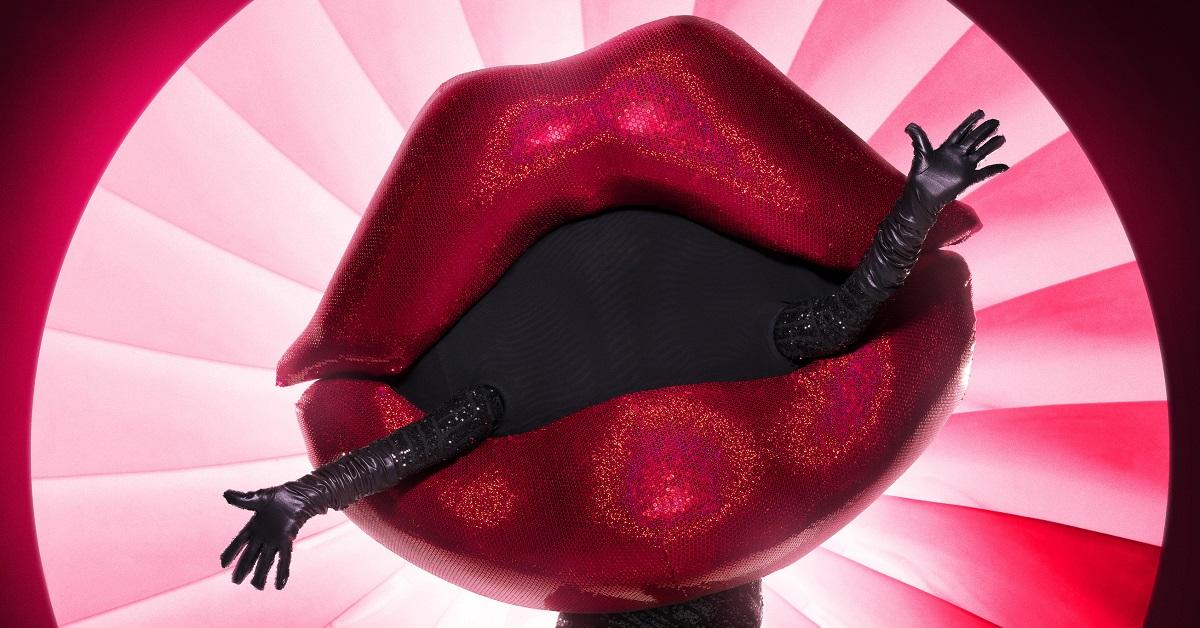 Update: Looks like fans guessed it! On Oct. 28, it was revealed that talk show host Wendy Williams was the voice behind the Lips on The Masked Singer Season 4. Keep reading to see who fans initially predicted.
Now that it's in its fourth season, The Masked Singer has created a fanbase firmly dedicated to finding the identities of every singer on the show. The fourth season has already offered a couple of great reveals, including Brian Austin Green and former Jets quarterback Mark Sanchez. There are plenty of identities that the show has yet to reveal, though, including Lips.
Article continues below advertisement
All the clues we have about Lips from 'The Masked Singer.'
Although Lips' identity has yet to be revealed, there is still plenty of information to draw from when guessing who they might be. In her intro package during the show's teaser episode, Lips gave a cryptic hint that offers some clues about their identity. "If you want a hint about me, I own who I am," they say in the clue. "I know that my voice can go high, but my dishes go deep."
Article continues below advertisement
In the clip, they also say that "trying to infiltrate The Masked Singer stage is like trying to break into a Las Vegas money vault" and that they wanted to "lip-sync their teeth" into the competition. The first hint led some to believe that they might have ties to Las Vegas, wealth, or both, while the second led some to speculate that they may be a drag queen.
What are the most prominent guesses about Lips?
Although the hints that have been offered about Lips aren't enough to guess who they are with certainty, there are plenty of theories about which celebrity is behind that mask. Here are some of the theories that have grabbed the most attention.
Lisa Rinna — Some people think that Lisa, one of the stars of The Real Housewives of Beverly Hills, is the person behind the mask. This is due in large part to her pouty expression, and to the fact that "own it" is her signature catchphrase.
Article continues below advertisement
Oprah Winfrey — Although it may seem like a long shot, the use of the word "own" in Lips' first clue made some people jump to Oprah immediately, given the fact that OWN is the name of her TV network.
RuPaul — The potential connection to drag has kept RuPaul's name in the mix for Lips as well, although there's not much else connecting him to the costume.
Article continues below advertisement
Wendy Williams — Wendy is another prominent guess because she has a tendency to gossip, and isn't afraid to own her point of view, however controversial it might be. One keen observer also noted that Wendy is unable to wear shoes because of Graves' disease, which affects her balance. The costume for Lips notably doesn't include shoes.
Danielle Fishel — The former star of Boy Meets World is known for her large lips, so some think that she may be behind the mask.
Martha Stewart — Still others have suspected that Martha Stewart or another Food Network star could be behind the mask thanks to the reference to "dishes" in the first clue.
Other names have come up as well, including Kylie Jenner, but the guesses above are the most obvious and compelling. Whether any of them turns out to be right will only be revealed with time. The Masked Singer airs Wednesdays at 8 p.m. ET on FOX.