Who Is Louis "Louie" Knight on 'American Idol'? The Early Standout Impressed With an Original Song
"American Idol" is returning to ABC on Feb. 16, and Louis "Louis" Knight is one contestant viewers should watch out for — because he's phenomenal.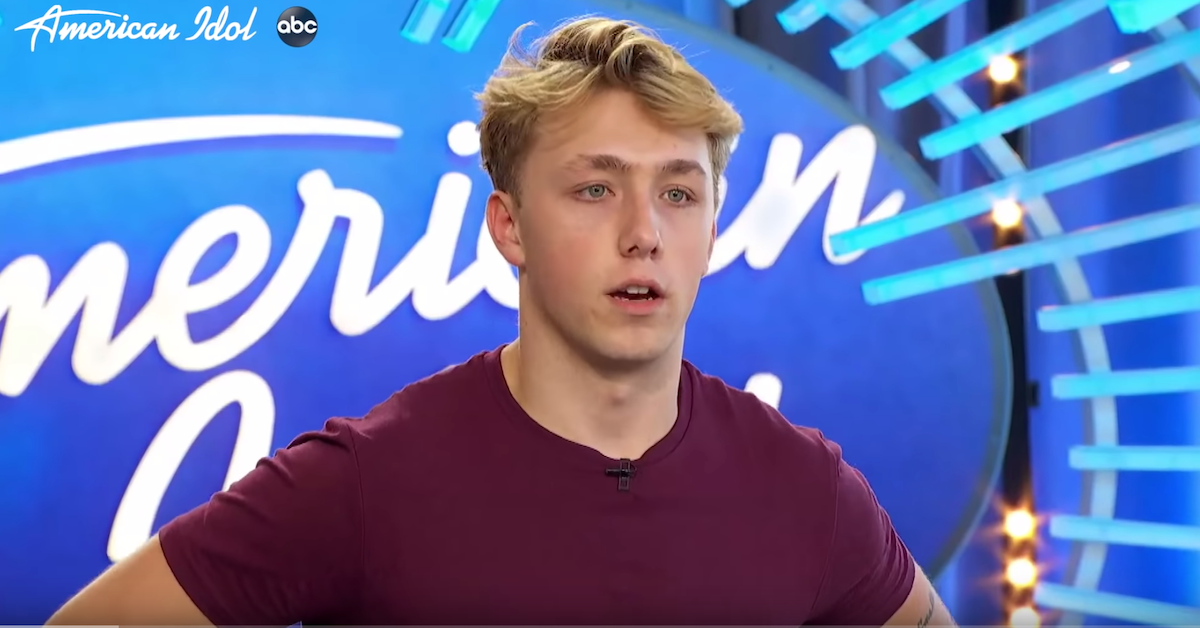 Mark my words: Louis "Louie" Knight is going to be one to watch in 2020 on the upcoming season of American Idol.
With his British accent, judge Katy Perry mentioned Louie had a One Direction vibe before she even heard him sing. However, as soon as Louie opened his mouth to perform an original song, it was clear his voice was more aligned with Ed Sheeran.
Article continues below advertisement
Whatever vibes Louie gives you, it's obvious the American Idol hopeful is seriously talented — especially for being so young. He's just got that "it" factor so many other contestants through the years have lacked. It's undeniable.
To get everyone in the mood for the premier of Season 19 of American Idol — which airs on Feb. 16 — let's take a look at epic Louie's audition. Because I guarantee he will blow you away.
Article continues below advertisement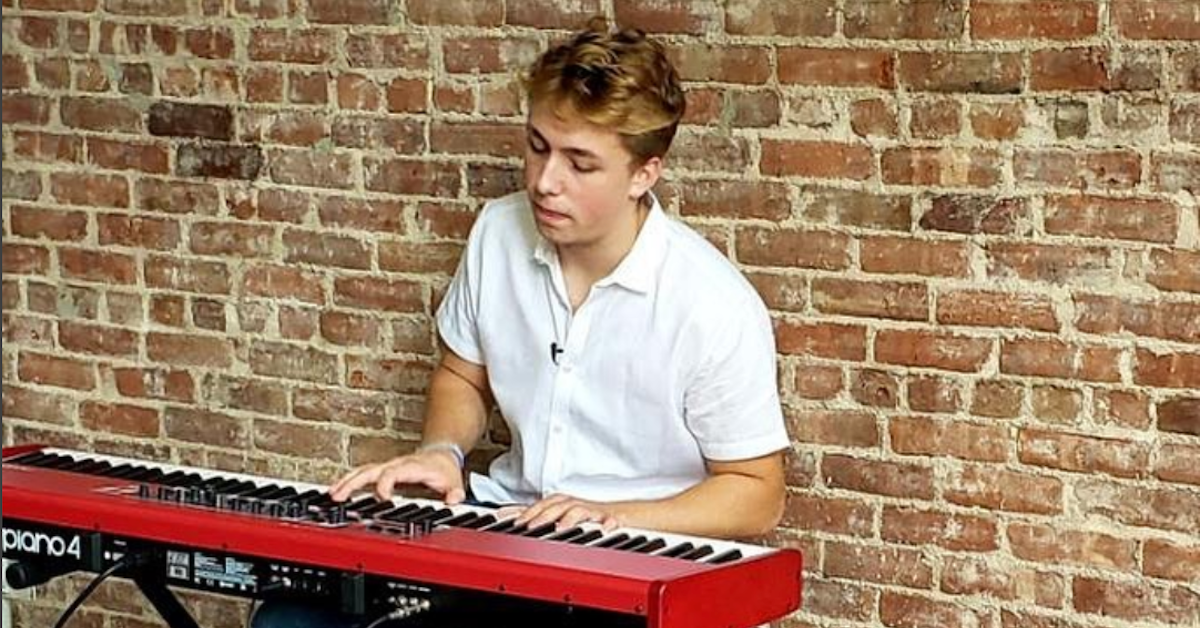 Louis is a pizza delivery guy living in Philadelphia.
In a series of early-release videos promoting the upcoming season of American Idol, fans were treated to a sneak peek into the talent they can expect. A video posted on Feb. 15 featured the backstory and audition of 19-year-old Louis "Louie" Knight.
Louie and his family lived in London up until about 8 years ago when they relocated to Philadelphia. These days, Louis is still residing in Philly. He works part-time as a pizza-delivery guy — when he isn't writing and performing his own songs, that is.
Article continues below advertisement
The death of his friend impacted him in a huge way.
For his American Idol audition, Louie performed an original song while playing piano called, "Change."
"I wrote this song about going through the loss of one of my brother and I's best friends to suicide," he told the judges before beginning.
Article continues below advertisement
In a pre-recorded interview, Louie talked about moving to the U.S. when he was 10, joining a soccer team with his older brother, Max, and instantly becoming BFFs with another player named Russell. "He became one of my best friends and became part of the family instantly," Louie said. "We were as thick as thieves. We just always had a great time together."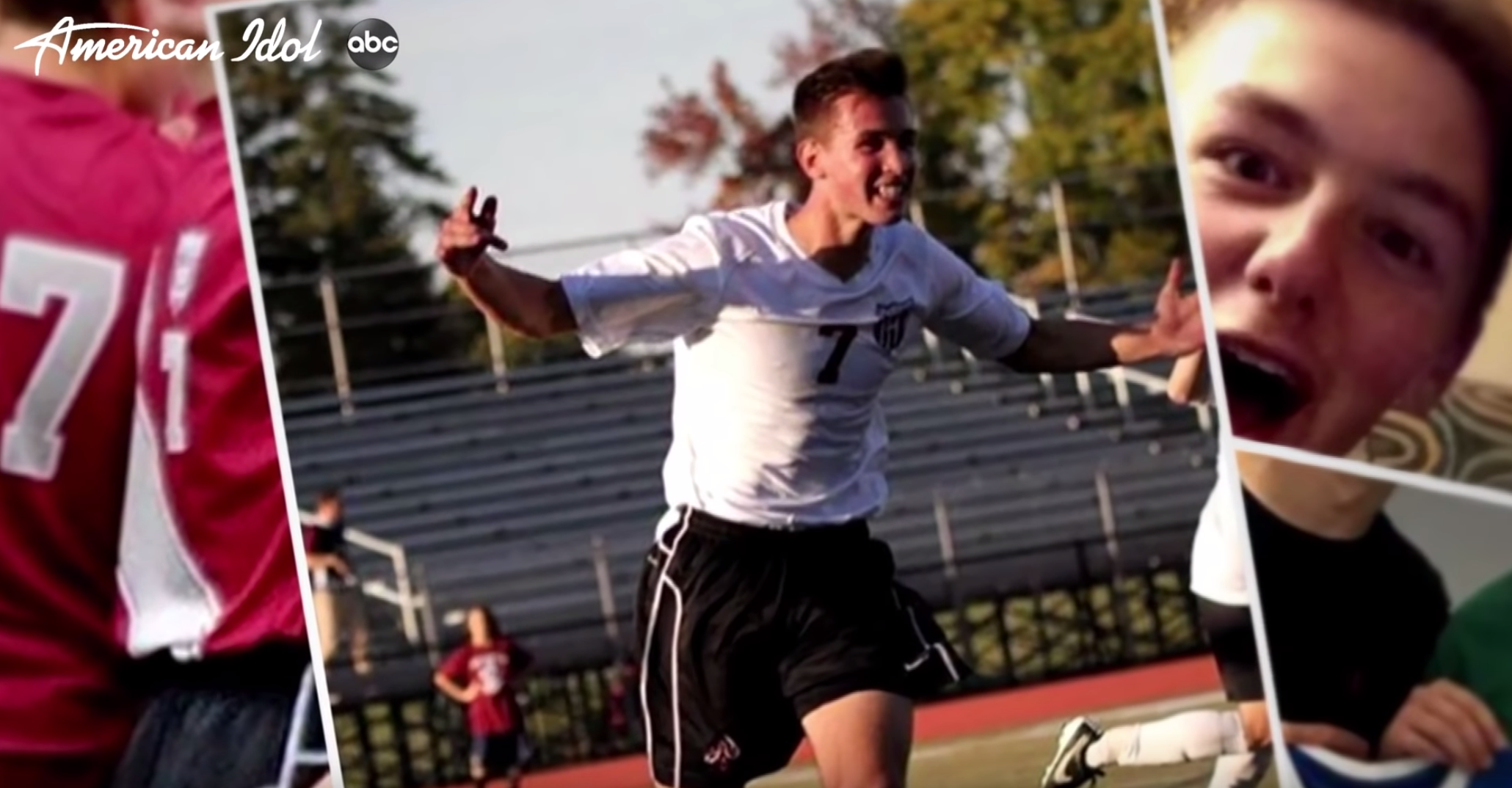 Article continues below advertisement
The blond-haired-blue-eyed Brit continued, "He was also so supportive of my music. He would film me playing at the piano. He sat with me when I wrote songs before. Even when you didn't he would always believe in you — and he'd help you see that, too."
Louie went on to share that about a year and a half ago, Russell took his own life. And although he and Max knew their friend was going through a rough time, they weren't aware of the extent of Russell's suffering until it was too late.
"When something like that happens, it really just stops your whole word," he said in the video. "I tried sitting down for a long time to write about it, and nothing was really working at the time because it was just going through the emotions of dealing with that loss. Eventually, something I had been trying to talk about finally just came out."
Article continues below advertisement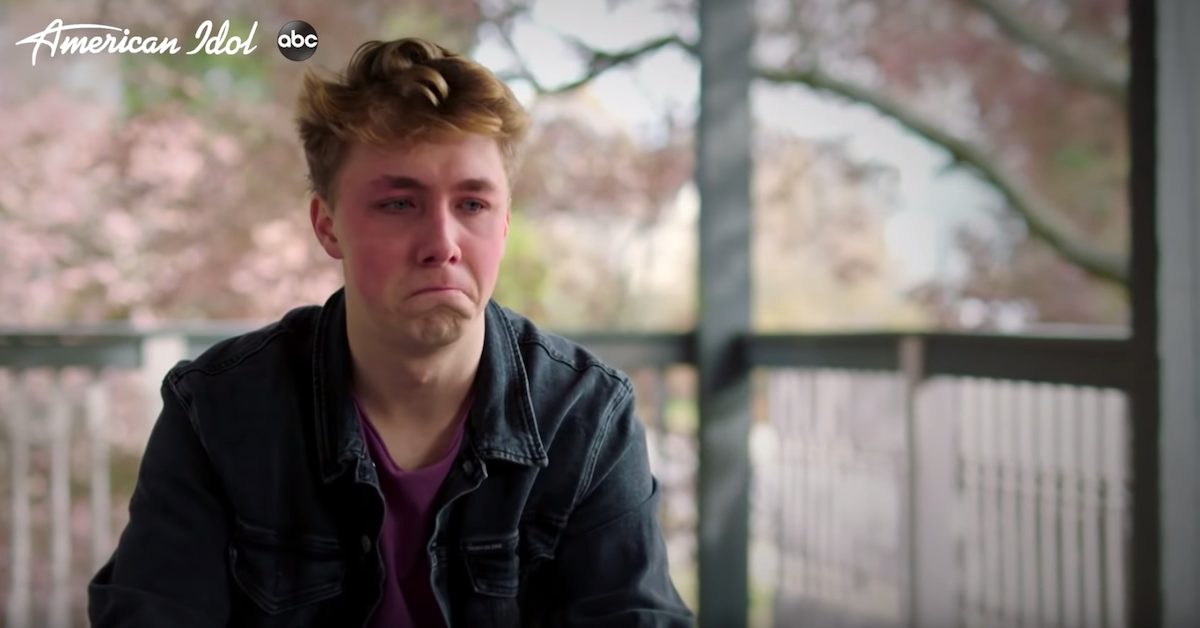 Louie continued, "This song, I wrote it as a tribute to him and everything he brought to this world. It's given me an opportunity to really shed some light on the issue — and hopefully, to make people not feel so alone. All I can hope for this song is maybe it can speak to someone suffering and maybe save a life. I mean, that's all I could possibly hope for."
Article continues below advertisement
The judges were seriously impressed with Louie.
Following Louie's incredible audition, it was clear his performance left a lasting impression on the American Idol judges. "I think you might be the biggest star we've ever had on American Idol," Luke Bryan told him.
"That's a bold statement, and yes, I kind of agree," Katy Perry said.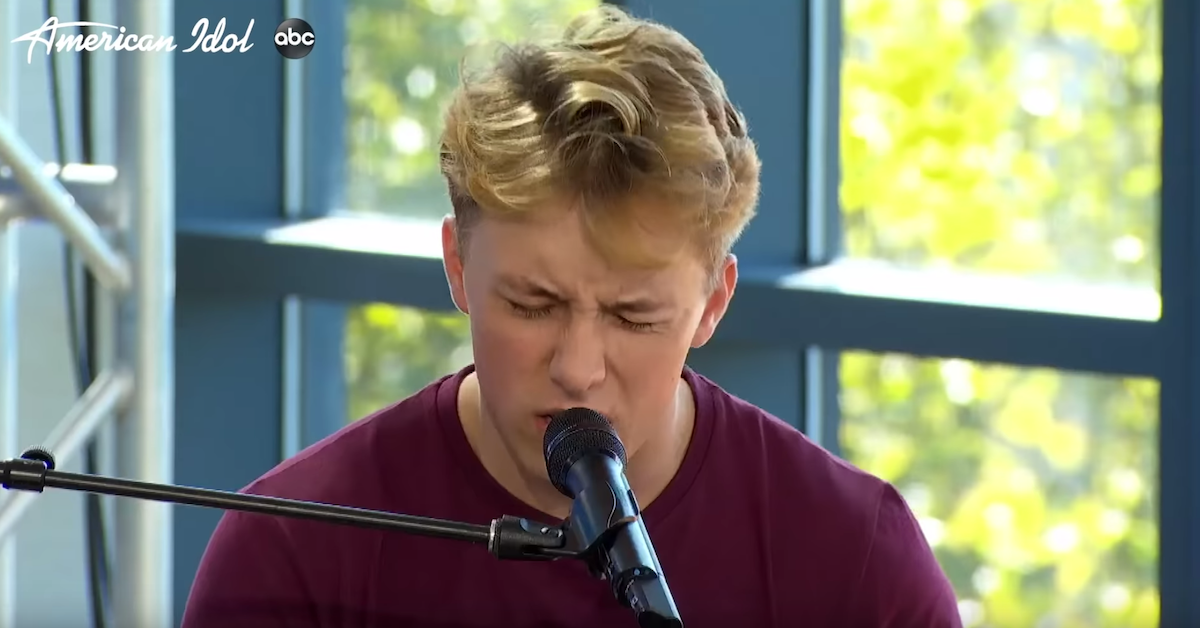 Article continues below advertisement
"I have chill bumps telling you you're a star," Luke insisted," to which Katy replied. "I wouldn't go so far to say you're the biggest star we've seen these three seasons. Got to keep you humble. Got to keep you wanting it. But I really appreciated your original song. I appreciated the sentiment of it, the feeling of it."
"From a songwriter, you're onto something big," Lionel Richie told him. "Your parallels when you write, your absolute lines looking up to your hook — fabulous. Just do more of it to control your destiny."
Article continues below advertisement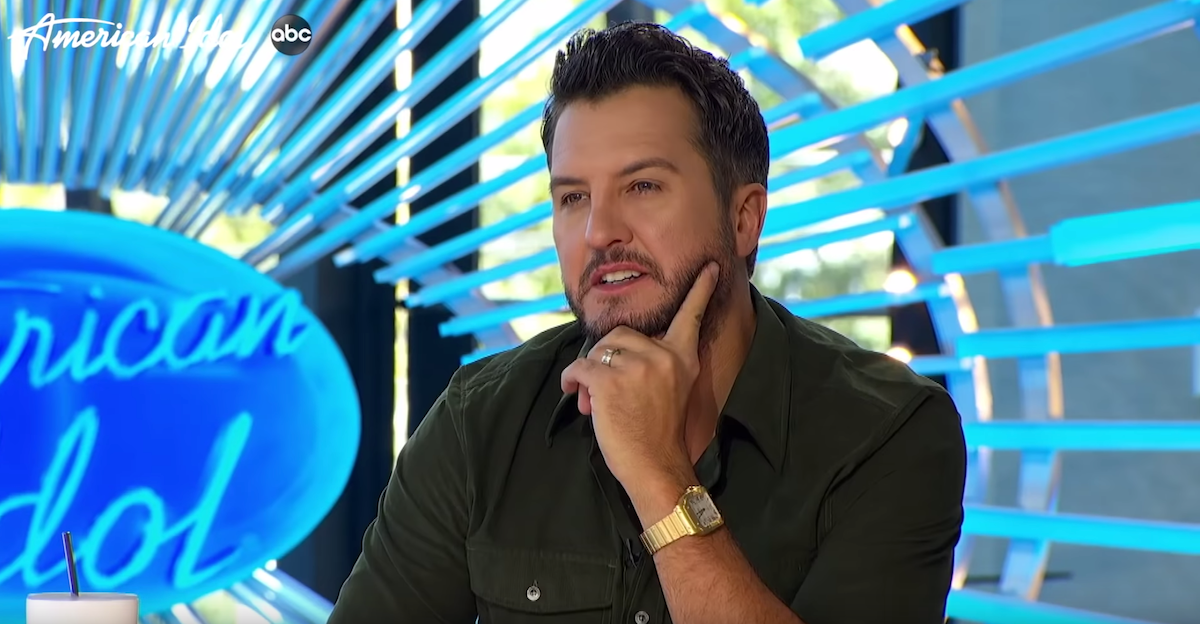 He's already a low-key star.
At this point, Louie has fewer than 10,000 followers on Instagram — but I have a feeling that'll soon be changing once American Idol viewers catch wind of him. And they'll be delightfully surprised to see a number of videos featuring his original songs. Because it's clear this talented teen has already been making music for a while.
Article continues below advertisement
In fact, Louie recently released his first album — and you can actually listen to it right now. It's called Small Victories, and it features five songs: "Just Kiss Me, "Nights Underneath, "Change," "Window Shopping," and "State Lines." Seriously. Check it out!
Article continues below advertisement
Season 3 of the re-booted American Idol premieres on Sunday, Feb. 16 at 8 p.m. on ABC. Be sure to tune in to catch Louie, as well as more of the other upcoming talent.
If you or someone you know are experiencing suicidal thoughts, call the National Suicide Prevention Hotline at 1-800-273-8255 or text HOME to the Crisis Text Line at 741741.