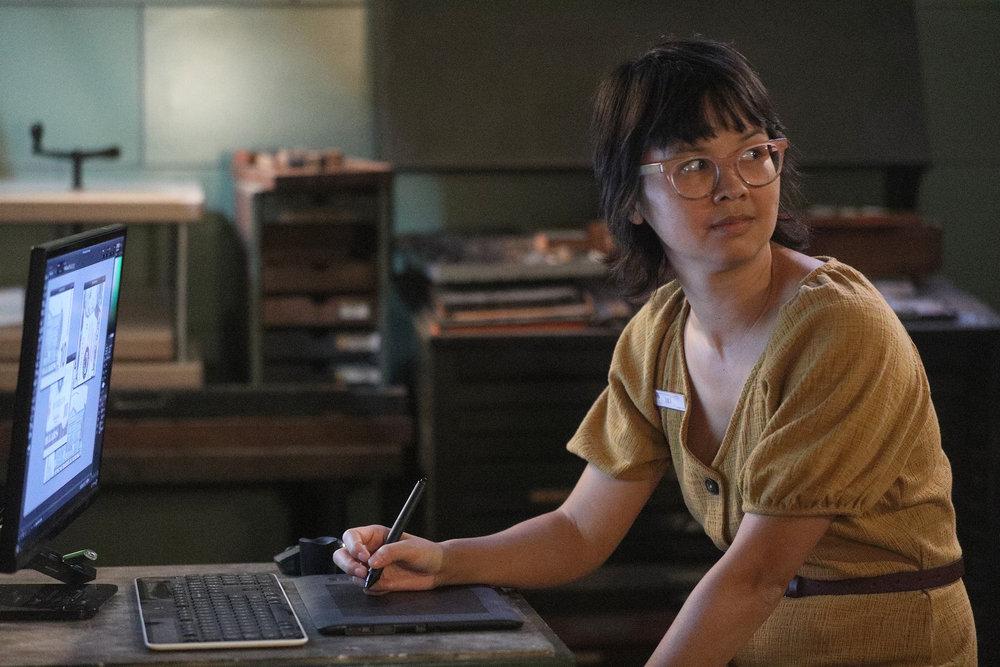 Lucy Might Be the Only Legitimately Good Girl on 'Good Girls'
It's not a Good Girls season unless Beth, Annie, and Ruby bring someone in on their scheme and inadvertently put them in harm's way. Because even though Lucy has every intention of remaining the innocent, law-abiding citizen she is, Beth and the gang could have already put her in danger by using her shop to run their counterfeiting business out of.
Article continues below advertisement
Season 3 brought Lucy in as a new minor character who just might be more important than she seemed at first. She's Beth's boss at the stationary shop and was already unwittingly brought in to help design a realistic-looking dollar bill under the pretense of a charity casino night. Now that Rio knows about Beth's business, it's only a matter of time before Lucy is caught in the crossfire.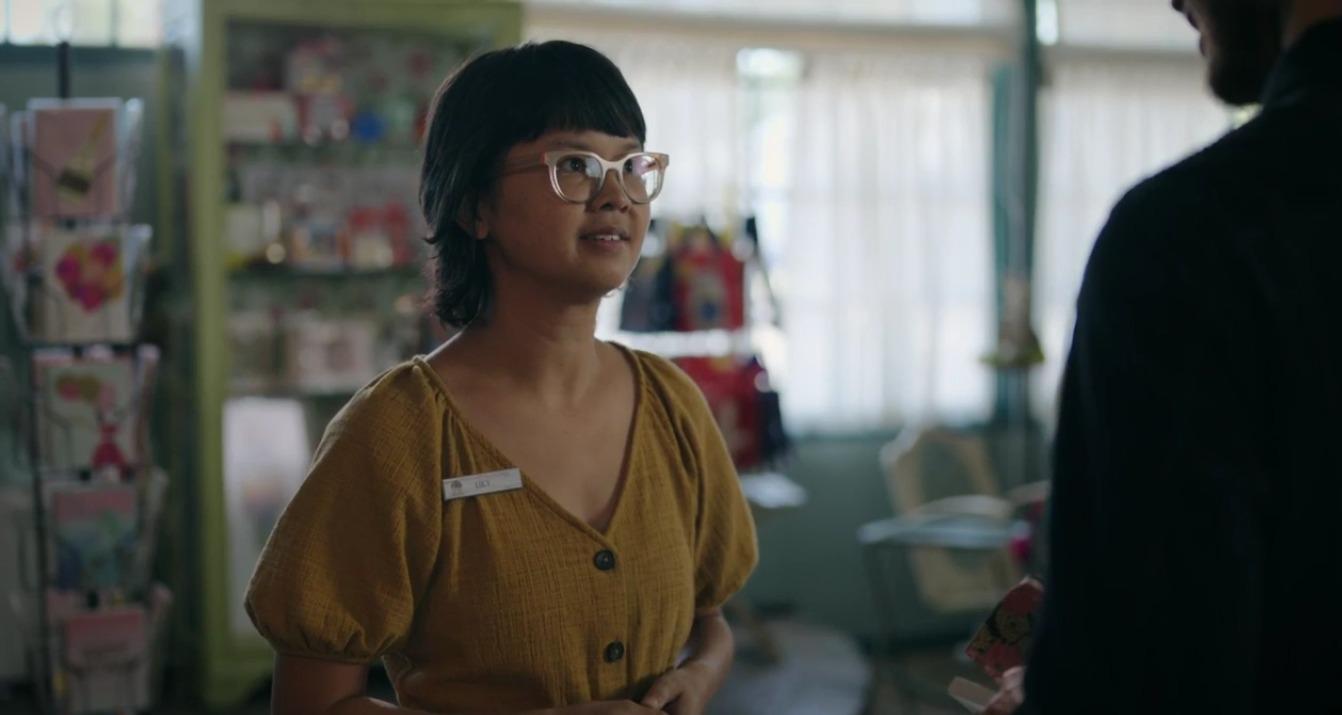 Article continues below advertisement
So, who is Lucy on 'Good Girls'?
Lucy was introduced in the Season 3 premiere of Good Girls as Beth's socially awkward but incredibly talented graphic designer boss. Even though she's not exactly street smart, Lucy isn't stupid and she seemed to catch all of the legal flaws in Beth, Ruby, and Annie's plan for their faux casino night. So it was clear from the jump that, while she might not be smart enough to sniff out a shady business being done out of the back of her store, she's going to be important.
Rio might try to hire Lucy in place of Beth.
Lucy's talents might end up causing her more trouble than good, however. In a sneak peek from the March 15 episode of Good Girls, Rio approaches Lucy at the store to ask about her experience with graphic design. She explains that she has drawn tattoos and other personalized artwork at the behest of her customers, which seems to pique his interest.
Article continues below advertisement
Rio tells Lucy that he might want to get rid of the designer he currently uses because she's too unreliable. Obviously, this means Rio is interested in seeing if he can use Lucy for his business instead of Beth and the girls. But if Beth catches wind of this, she's going to need to get rid of Lucy, her sudden competition, before Rio uses her as a replacement and gets rid of Beth for good.
Article continues below advertisement
The actress who plays Lucy on 'Good Girls' is known for more than acting.
While it's unclear how long Lucy will be on Good Girls, the actress who plays her, Charlyne Yi, is known for more than just her acting abilities. Some viewers might know her best for her role as the quirky and straight-forward Jodi in Knocked Up, This Is 40, and Always Be My Maybe. However, Charlyne has also done tons of voice work for the animated series We Bare Bears and Steven Universe. She also wrote and executive-produced the movie Paper Heart.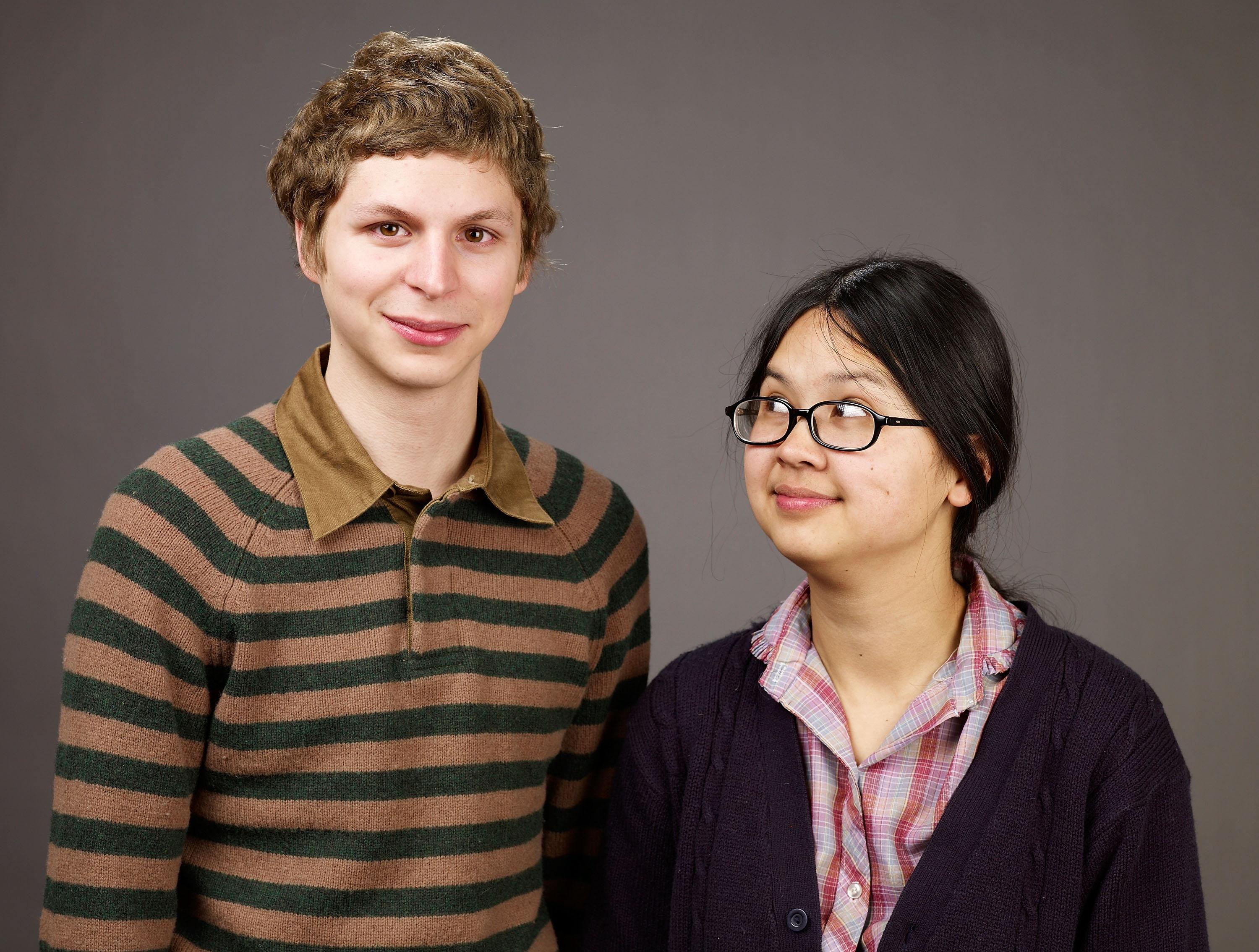 Lucy has definitely brought a unique brand of weirdness to Good Girls, but she might not be long for the fictional world in the show. Judging by the preview for the March 15 episode, she might be run out of town by Beth and the girls if they don't inadvertently kill or harm her first. Because as with everything they do, whatever plan they hatch to get rid of Lucy probably isn't going to go well.
Watch Good Girls on Sundays at 10 p.m. ET on NBC.