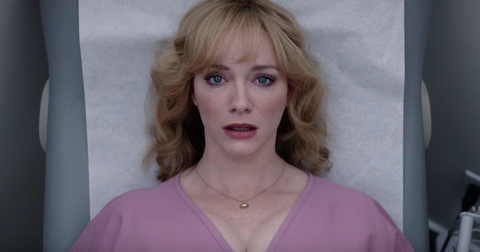 Is Beth Pregnant on 'Good Girls'? She Better Be If She Wants to Stay Alive
By Gina Vaynshteyn

Apr. 16 2020, Updated 11:56 a.m. ET
As we all know by now (and if you don't, major Good Girls spoilers ahead), Beth shot Rio a few times back in the Season 2 finale, leaving him to die. Except he didn't, and now he's back in Season 3. And that's not even the most shocking bit of this season (so far). In last week's episode, we learn that Beth is "pregnant," only shortly after she learns Rio's very much alive. In Episode 3, Beth meets Rio at a bar, where their reunion is pretty tense.
Article continues below advertisement
After showing her the bullets she shot at him and explaining, "Lung, spleen, shoulder," as he sets down each one, he tells her, "You're my girl, so I'm going to take it easy on you. I'll do it myself." Beth blurts out, "I'm pregnant!" Classic move! That's saved characters in past, like Nancy Botwin in Weeds and Love Quinn in You. But it does help if you're actually pregnant with the villain's baby.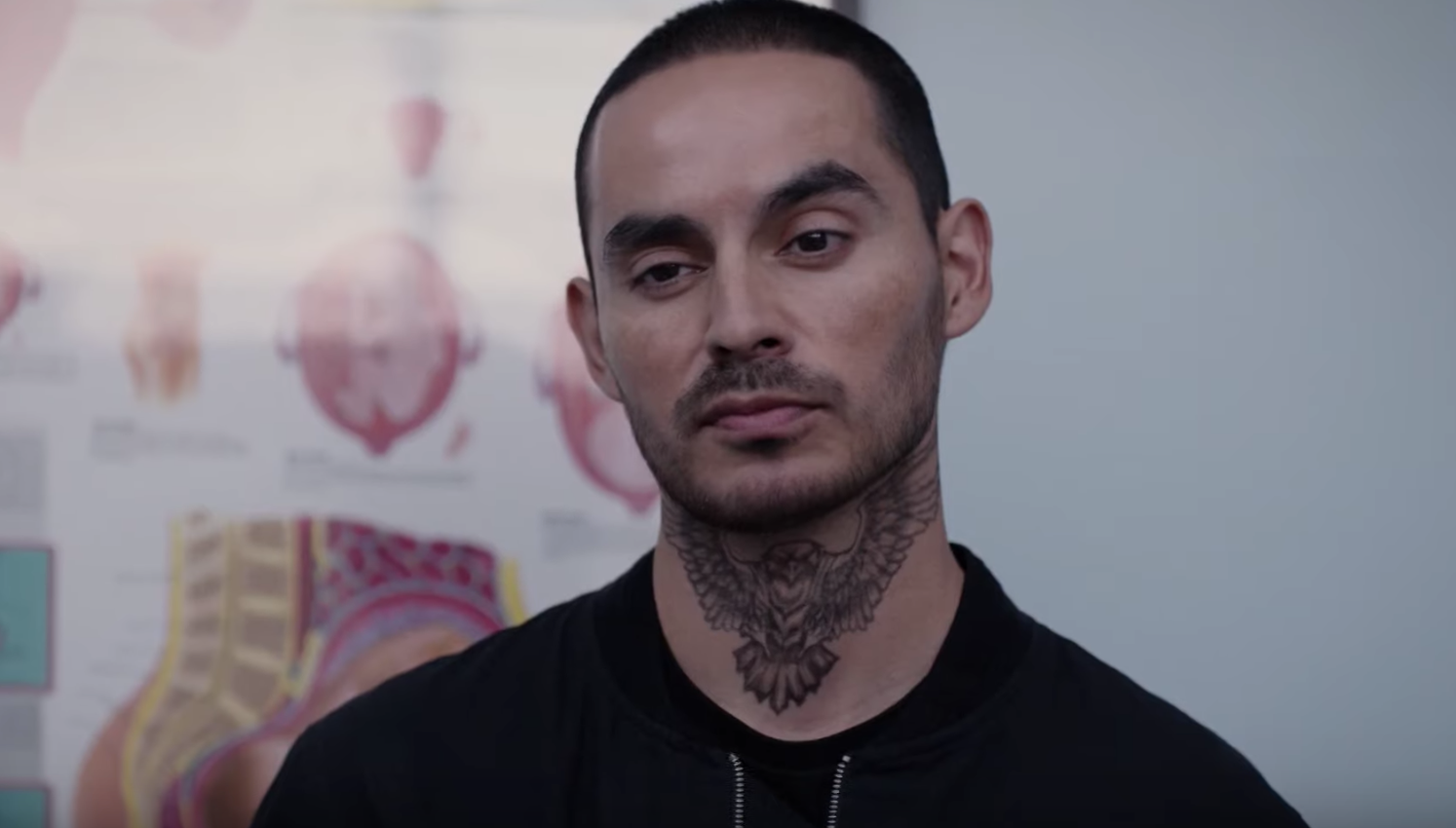 Article continues below advertisement
So, is Beth actually pregnant?
After Beth's announcement at the bar, she and Dean have non-stop sex in hopes of Beth actually getting pregnant. But alas, after taking a bunch of pregnancy tests, they all come up as negative. Dean finds the pregnancy sticks and gets super annoyed with Beth, since they already have four kids and they're rolling in financial woes. "We have a billion kids, Beth. It's completely insane," he tells her and accuses her of using him, feeling bummed that he actually thought they found their spark again.
Honestly, the last thing anyone needs right now is another baby with Dean.
Article continues below advertisement
The only thing worse than Beth being pregnant is Beth being pregnant with Dean's baby #goodgirls

— maria (@bossbxtchs) March 2, 2020
Article continues below advertisement
Later on, Rio stops by Beth's place and brings her to an OBGYN to confirm if she's really pregnant. And...plot twist! The doctor tells her she's pregnant! She gets blood work done as well as an ultrasound. As the doctor performs the ultrasound, viewers can clearly see there's nothing in Beth's uterus, and Rio has the same thoughts as well. "You go to eight years of med school and take a look," the doctor says and laughs. But that's not enough to assuage Rio — he wants a paternity test.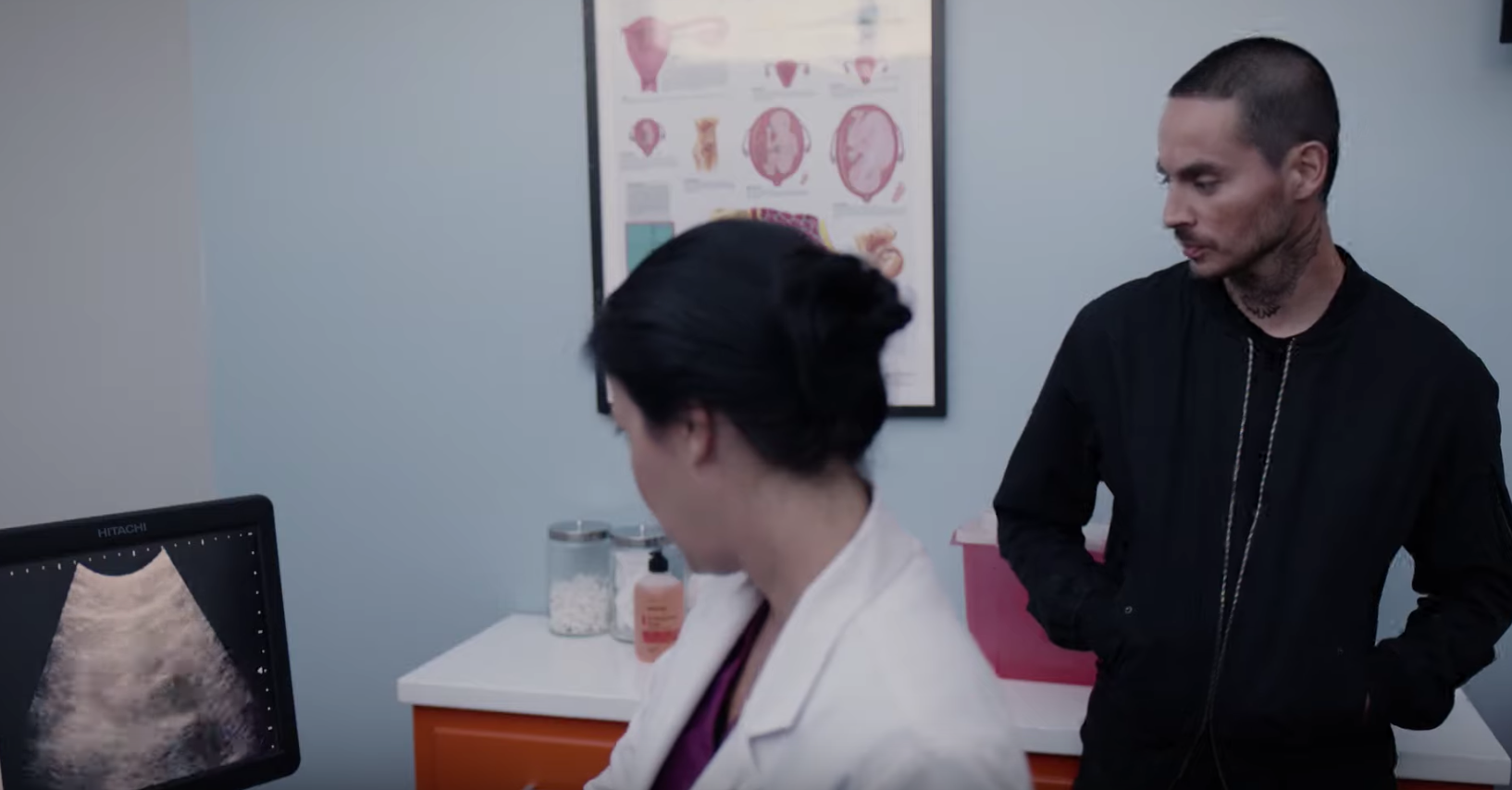 Article continues below advertisement
"You can do that in about a month," the doctor says. So...Beth either has a month to get knocked up by Rio, or kill him for good this time. Clearly Beth is not actually pregnant and this doctor knew the situation (thanks, Rhea) and lied (which also has us worried for the doctor — if Rio find out she was in on the scam, he won't be too happy). Beth thanks the OBGYN and the doctor tells her, "Thank your friend," with a totally changed demeanor. At a park, Beth runs into Rhea and asks "Why?" Rhea responds, "You're a mom. But he's not dumb."
How is Beth going to find a baby?
In the Episode 4 promo, Annie suggests going to Canada to buy a baby, but Ruby looks at her like she's crazy. Chances are, Beth won't be able to pull off a baby with Rio's genes in a span of a month — so she's gotta hatch (pun not intended!) another plan.
Watch Episode 4 of Good Girls this Sunday on NBC at 10 p.m. EST.