Martha Tansy Is a New Addition to 'Mountain Men' — Who Is She, and Is She Married?
On History Channel's Mountain Men, nature lovers challenge themselves to become one with the outdoors, primarily living off the land with very little technology. While the concept sounds like a nightmare to those who rely on smartphones and streaming platforms (hello, us!), the Mountain Men cast is passionate about getting back to basics.
Article continues below advertisement
While many of the Mountain Men cast members have been around for years, Season 10 of the series introduced fans to a new face: Martha Tansy. After appearing in six episodes of the series, Martha is back for Season 11. But who exactly is she? Let's get to know the newest Mountain Men star!
Article continues below advertisement
Who is Martha Tansy from 'Mountain Men?'
Martha resides in southcentral Alaska and has lived there for most of her life, however her experiences elsewhere helped prepare her for a life of outdoor survival. Per Martha's Mountain Men bio, the 39-year-old is currently a "designated hunter of the native Athabascan people who inhabit the region." But prior to that, Martha served in the U.S. Army for five years, where she honed "sharpshooting abilities, elite off-road driving, and mechanic skills."
Martha is equally passionate about big cars and proves as much on her Instagram account. In one post, the explorer shared a photo of herself lifting one of her trucks while preparing it to venture deep into the backcountry in pursuit of moose.
Article continues below advertisement
"Fun way to swap out to Bigger Springs... Open wide," Martha captioned the post. "The @hiliftjacks made this so quick and slick! Bring on a 1,000lb moose...I'm ready!!"
Martha also competes in racing events in Alaska and across the country. Her Instagram page features photos of her racing a variety of off-road vehicles. She also shows support for fellow women in the industry through the Ladies Off-Road Network.
Article continues below advertisement
Who is Martha Tansy's ex-husband? They have one daughter.
Martha may have a busy schedule that includes exploring nature and racing, but she does prioritize family life. According to Martha's bio, she's a single mother to her daughter, Elli, who helps her harvest wild game.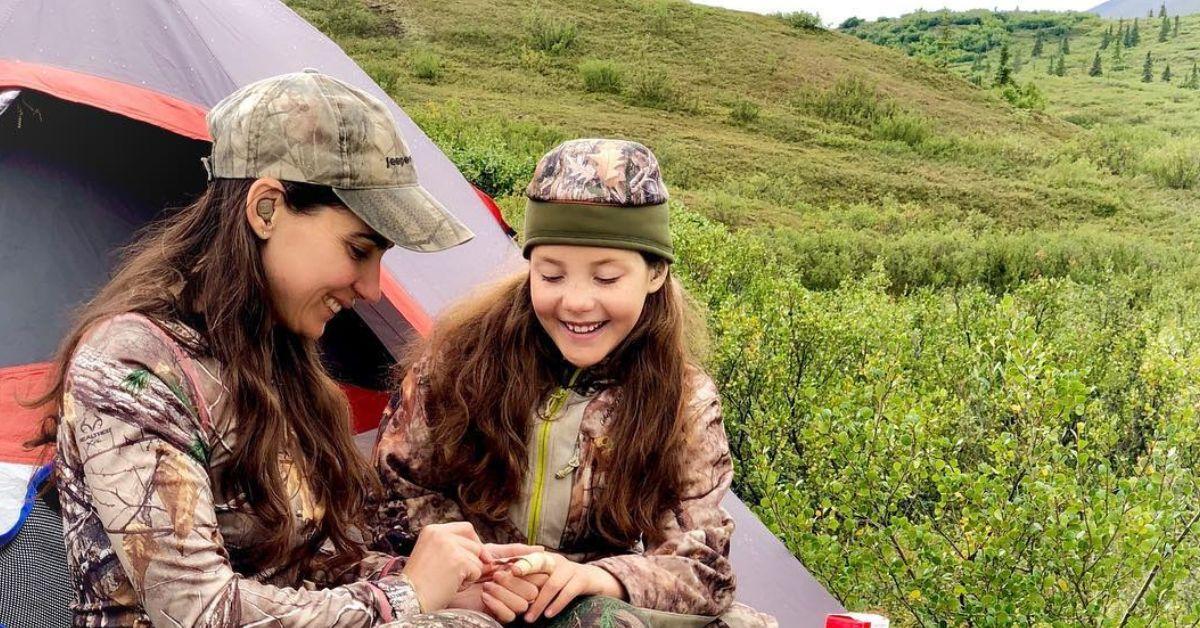 Article continues below advertisement
Per multiple sources, Martha is separated from Elli's father, Roy Tansy, Jr. Although Martha doesn't say much about the relationship, the former couple seem to have different lifestyles. While Martha prefers a life in nature, Roy works in the corporate world.
For more than 30 years, he has worked at a shareholder company called Ahtna Netiye' Inc. in the operations, business development, strategic planning, and corporate leadership departments. In the winter of 2020, Ahtna promoted Roy into the position of chief operating officer (COO).
While Martha doesn't discuss her ex on social media, she isn't shy about sharing peeks inside her life with Elli. Martha's most recent post reflected on the joys of motherhood and exploring with her daughter.
Article continues below advertisement
"So blessed to have the opportunity to be Elli's momma, it's the best job in the world!" Martha captioned a Mother's Day post. "[I] would like to thank all of the mommas out there that have been so kind, thoughtful, and helpful to us as we have faced challenges in our adventurous life. And many thanks to all of the families and companies that have donated to help keep this mother and daughter going!"
Catch Martha in new episodes of Mountain Men, airing on Thursdays at 8 p.m. ET on The History Channel.