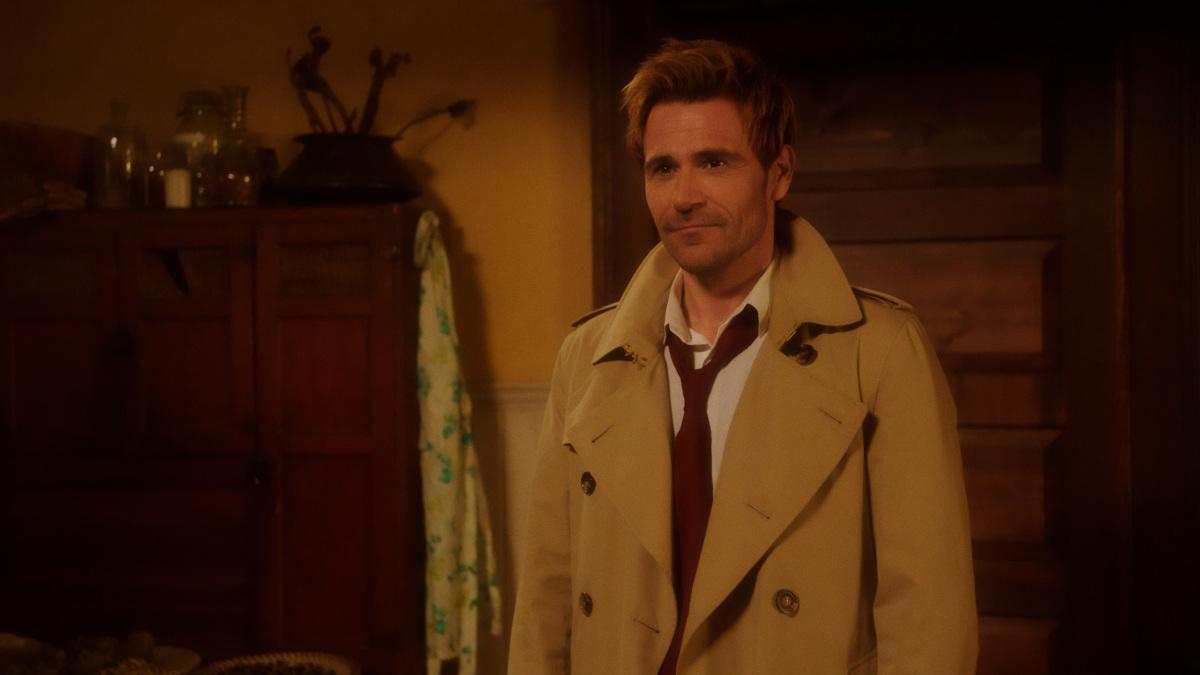 Here's Everything You Need to Know About Matt Ryan's New Character on 'Legends of Tomorrow'
After playing Constantine for seven years, Matt Ryan felt it was time to permanently hang up the trench coat. From his own show to the Arrowverse to Legends of Tomorrow, he had an incredible run with this character. And while saying goodbye to our favorite master of the dark arts is hard, we aren't saying goodbye to Matt Ryan. Matt isn't leaving Legends of Tomorrow. He'll be playing a different character, so who is Matt Ryan on Legends of Tomorrow now?
Article continues below advertisement
Who is Matt Ryan playing on 'Legends of Tomorrow'?
In an interview with SyFy Wire, co-showrunner Keto Shimizu opened up a bit about Matt Ryan's new character, Dr. Gwyn Davies, who is "a scientist working in New York under Thomas Edison and the man who 'supposedly laid the foundation for time travel.'" Since the team needs time travel to return home, their new goal is to find Dr. Gwyn Davies.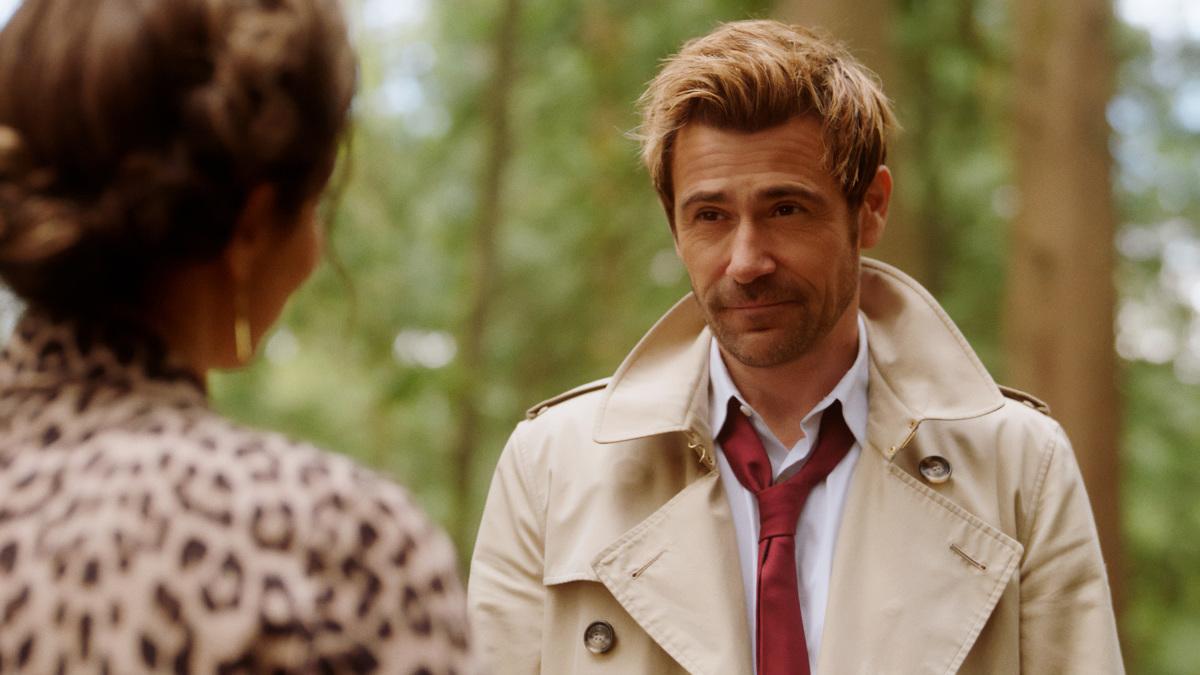 Article continues below advertisement
One difference between Constantine and Dr. Gwyn Davies is Constantine practices magic while Davies is a man of science, though they both have their own demons. In a different interview with KSiteTV, Keto said about Matt's performance, "Wow, this is really popping, this is feeling so fresh, and so wonderfully unique as an energy to have on our ship!" She went on to say that one of the joys of bringing new characters onto the show is creating a dynamic that reinvigorates the entire cast.
How will 'Legends' explain the fact that Constantine and Gwyn are identical?
Shows usually explain two identical characters by claiming one is a descendent of the other. At times, when using the same actor for different roles on a show, they toss out that they are doppelgängers (like The Vampire Diaries is famous for). These are all classic tropes. This time, Keto decided to say, "You know, what, no, this is just who it is."
Article continues below advertisement
"Matt Ryan is such a different character in Gwyn Davies than he was with John Constantine. In a way, it's so transformative, that I certainly never needed an explanation, and I hope the audience doesn't demand one, because I just don't think it's important," she explained.
Article continues below advertisement
How does Matt Ryan feel about his new role on 'Legends'?
First and foremost, when saying goodbye to John Constantine, Matt felt it was important to get it right. He didn't want his character to end as the happy-go-lucky person he had been. Matt deemed this dishonest to Constantine. During a conversation with TVLine, he had this to say about his last episode: "The most important thing for me was for him to go out in a way that's very John Constantine, for him to get back somewhat to his roots."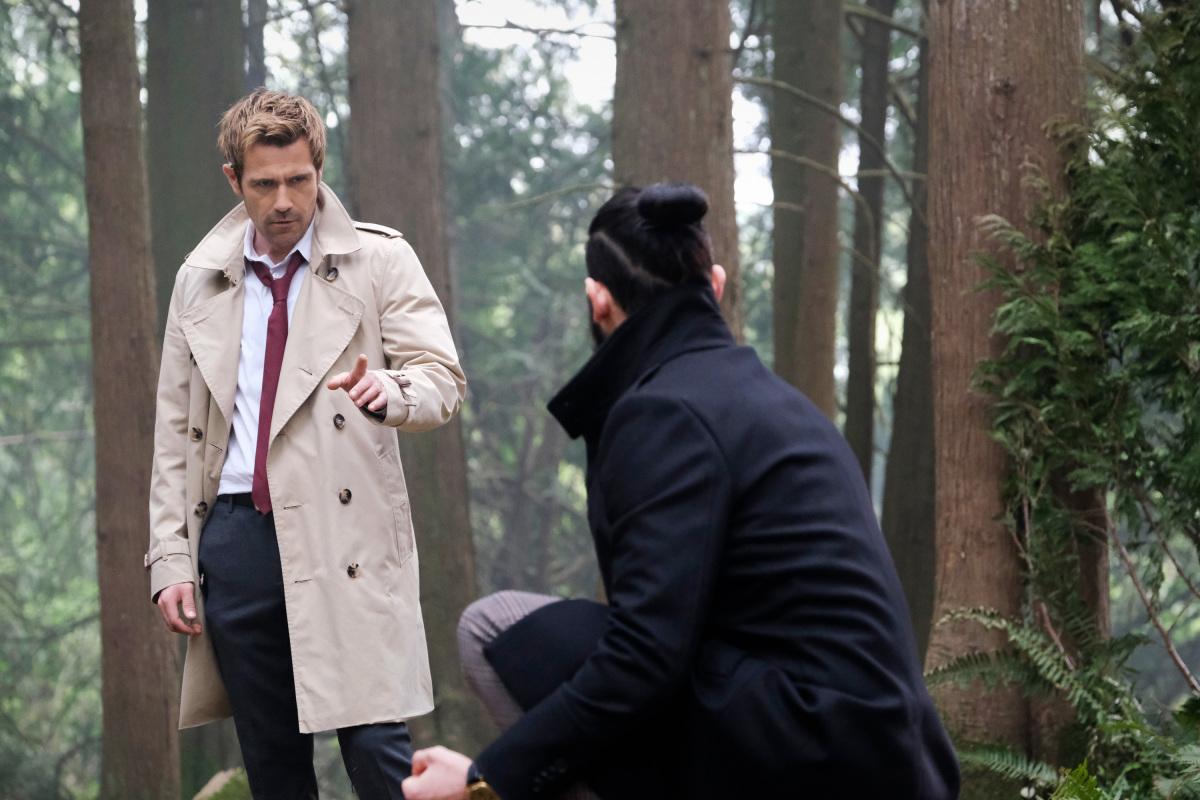 Matt was very interested in moving on from Constantine while staying with the show. "When they offered up the opportunity to come back as a completely different character, the challenges of that [were] so different from the challenges I knew with John. I just couldn't say no, really," he told TVLine. When asked if there was anything he wouldn't miss, Matt laughingly said, "Yeah, dying my hair blond all the time!"
Legends of Tomorrow airs Wednesdays at 8 p.m. EST on the CW