Legends of Tomorrow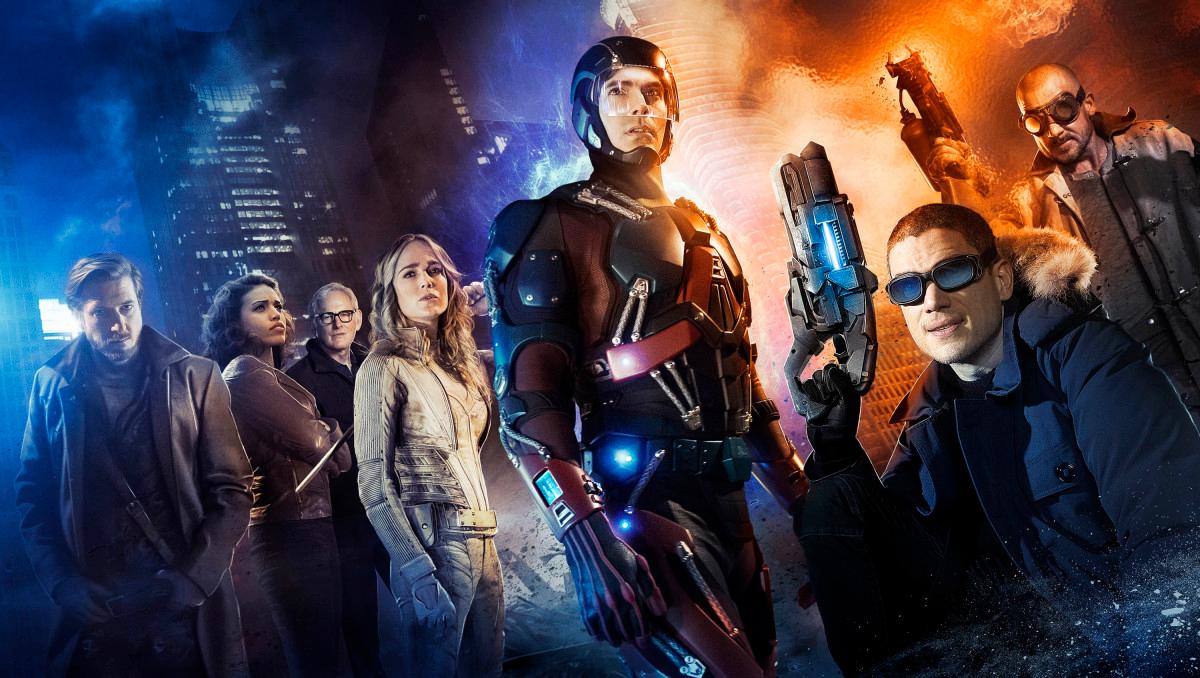 The superhero television series Legends of Tomorrow is based on DC Comics characters and is a spin-off set in the Arrowverse.
In the first season, viewers were introduced to Time Master Rip Hunter (played by Arthur Darvill), who creates a team of superheroes and villains to save humanity from Vandal Savage, who also killed Rip's wife and son. The team consisted of Atom, White Canary, Firestorm, Hawkgirl, Hawkman, Captain Cold, and Heat Wave.
In Season 2, the legends are joined by Nate Heywood (aka Steel) and Vixen. The team venture through time on a stolen time ship, the Waverider, and in Season 4, Sara Lance (White Canary) is promoted to captain. In past seasons, the Legends have faced off against Reverse-Flash, Mallus, and Encores, evil individuals resurrected from history.
Past cast members have included Victor Garber (Martin Stein / Firestorm), Wentworth Miller (Leonard Snart / Captain Cold), and Ciara Renée (Hawkgirl).
It is the fourth series in the franchise, following Arrow, The Flash, and Supergirl.
Network: CW
First Episode Date: January 21, 2016
Cast:
Brandon Routh (Ray Palmer / Atom)
Caity Lotz (Sara Lance / White Canary)
Amy Pemberton (Gideon)
Dominic Purcell (Mick Rory / Heat Wave)
Nick Zano (Nate Heywood / Steel)
Maisie Richardson-Sellers (Amaya Jiwe / Vixen & Charlie / Clotho)
Tala Ashe (Zari Tomaz)
Jes Macallan (Ava Sharpe)
Matt Ryan (John Constantine)
Olivia Swann (Astra Logue)
Lisseth Chavez (Esperanza "Spooner" Cruz)
Where to Watch:
Latest Legends of Tomorrow News and Updates