'DC's Legends of Tomorrow': Ray Palmer and Nora Darhk Are Saying Goodbye to the Waverider
Why is Brandon Routh leaving 'DC's Legends of Tomorrow' in Season 5? The CW showrunner explains why Ray Palmer is exiting the Waverider.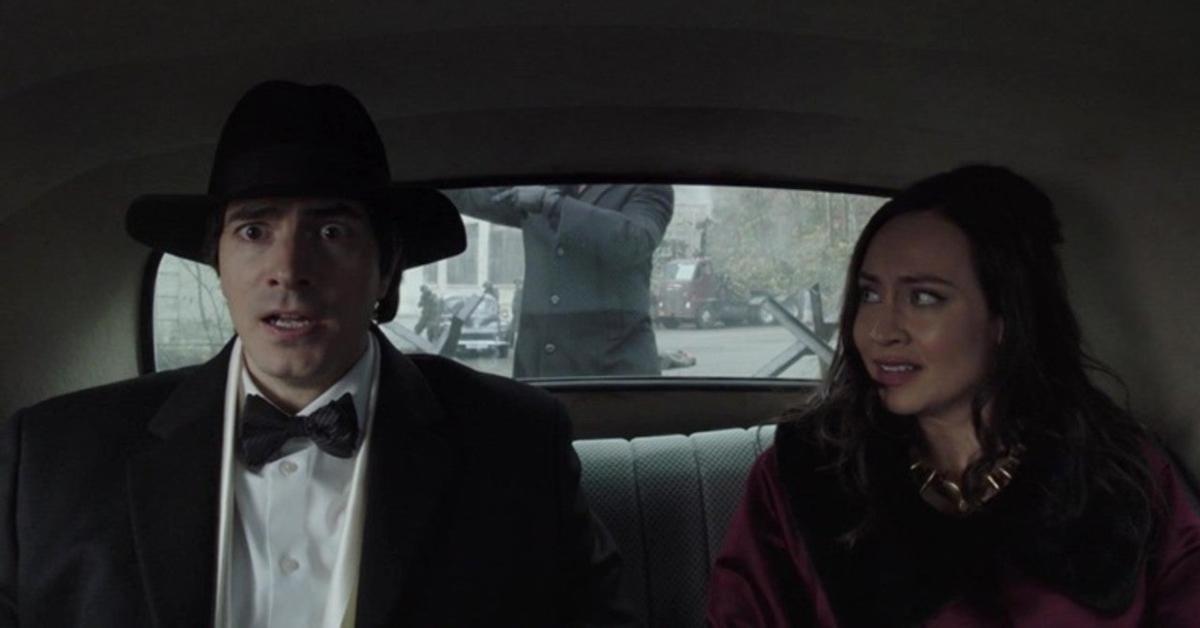 Unfortunately, fans will have to say goodbye to two main characters in The CW series DC's Legends of Tomorrow. Both Ray Palmer (Brandon Routh) and Nora Darhk (Courtney Ford) are leaving their lives as time-traveling heroes behind and will exit the Waverider reportedly in Episode 7, titled "Romeo v Juliet: Dawn of Justness."
Ray, also known as The Atom, is one of the OG members of the Legends crew, and his absence will definitely have an effect on the other members of the team.
Article continues below advertisement
Caity Lotz, who plays Captain Sara Lance, previously told TV Guide that "Missing Ray will be a big... It'll be weird without him there." Adding, "I think there's going to be definitely some adjusting that they're going to have to do." So, why is Brandon leaving Legends of Tomorrow after five seasons?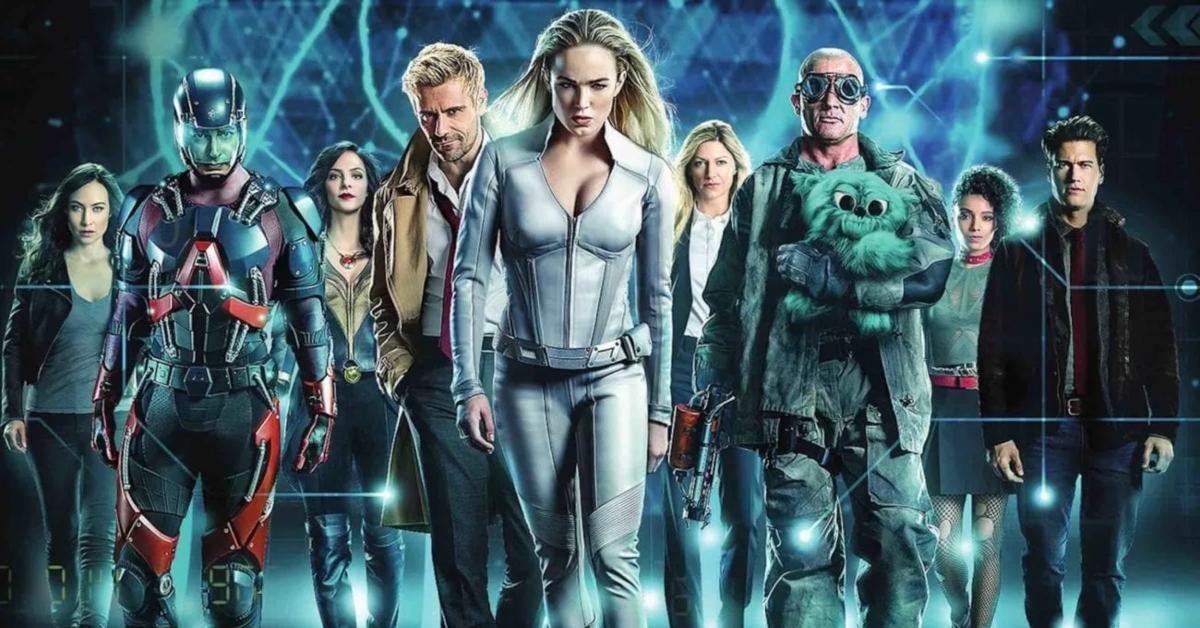 Article continues below advertisement
Here's why Brandon Routh is leaving 'DC Legends of Tomorrow.'
"We've always imagined that time on the Waverider was meant to be finite, you know?" explained showrunner Phil Klemmer (via CinemaBlend). "It was always meant to be halfway home and not a permanent home and that once you've repaired whatever damage you had when you boarded the ship that you probably should make room for another damaged soul."
He continued: "It's like real life, as well. You know, you have your single friends but when you get into relationships, sorry to break the news to all the people in young relationships who think that life is never gonna change, but it does. There's no way of going through a threshold in life and carrying everything that you had before. You have to forfeit something. And that's the pain and beauty of life."
Article continues below advertisement
In Season 4, audiences watched as the once-evil Nora fell in love with the dorky tech entrepreneur. The real-life married couple both released statements in August 2019 after news broke of their departure from the series.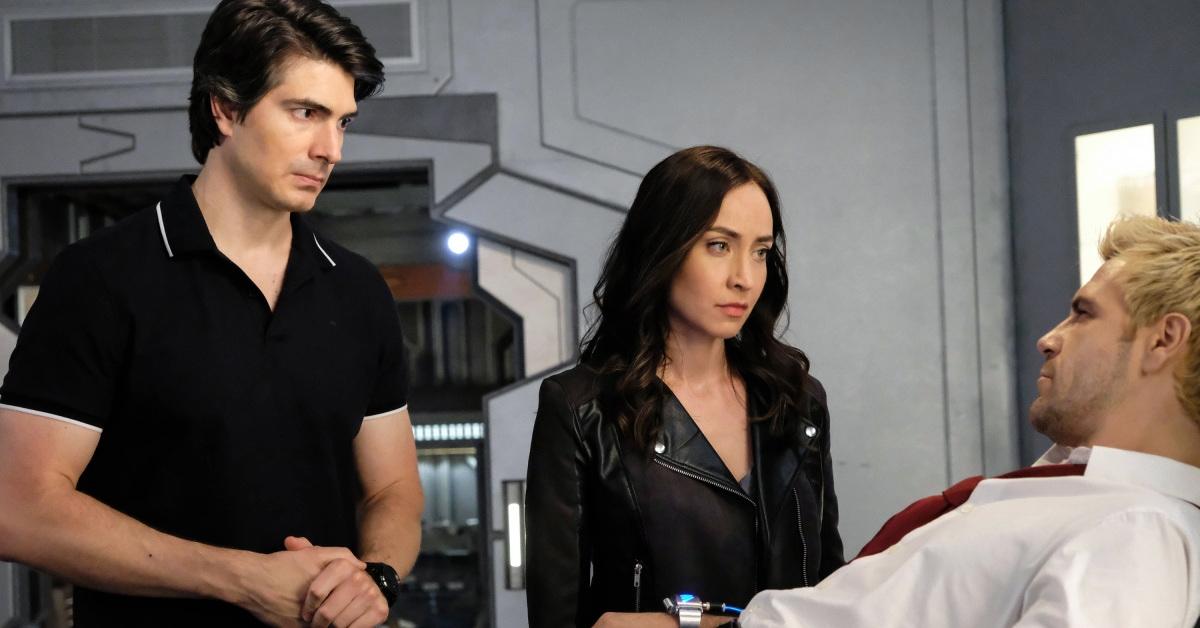 Article continues below advertisement
"I'm so grateful to have had the opportunity to bring the big-hearted and humorous Ray Palmer to life for our fans over the last 5 years, but unfortunately, his storyline is pointed in another direction. I'm saddened to see Ray's journey end for now but wish my Legends family well," Brandon said in a statement to Deadline.
Courtney added, "Nora Darhk is very close to my heart. If it were my choice, I'd play her for years to come. But I understand that stories run their course, and I'm grateful for the time I did have bringing Nora to life on Legends of Tomorrow."
Luckily, it seems there is always the possibility that either one or both characters can return to the show, meaning they will not be killed off the series.
Article continues below advertisement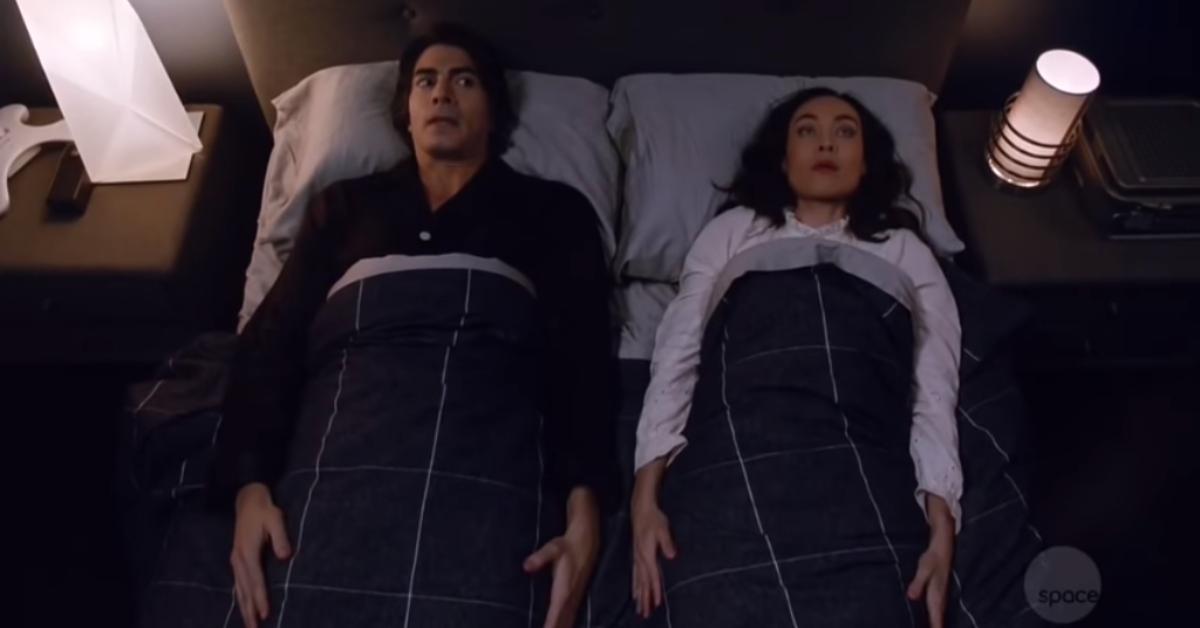 Co-showrunner Keto Shimizu told GameSpot that Nora and Ray's storyline is "very loving," alluding to the theory that the couple will leave the Waverider to go live normal lives.
"We like to tell what are more realistic stories, which is that people come together for a time when they need each other and then when they don't need each other anymore, they kind of grow apart," he explained.
Adding, "And that is definitely the story we're trying to tell with Ray and Nora. And we think it's the way that we build up to their departure. I think it's very loving. It comes from our love of these characters. And it comes from us wanting that story to come to the most satisfying close that we can, both for us as writers, for the actors, and for we hope the audience."
Catch new episodes of DC's Legends of Tomorrow on Tuesdays at 9 p.m. ET on The CW.