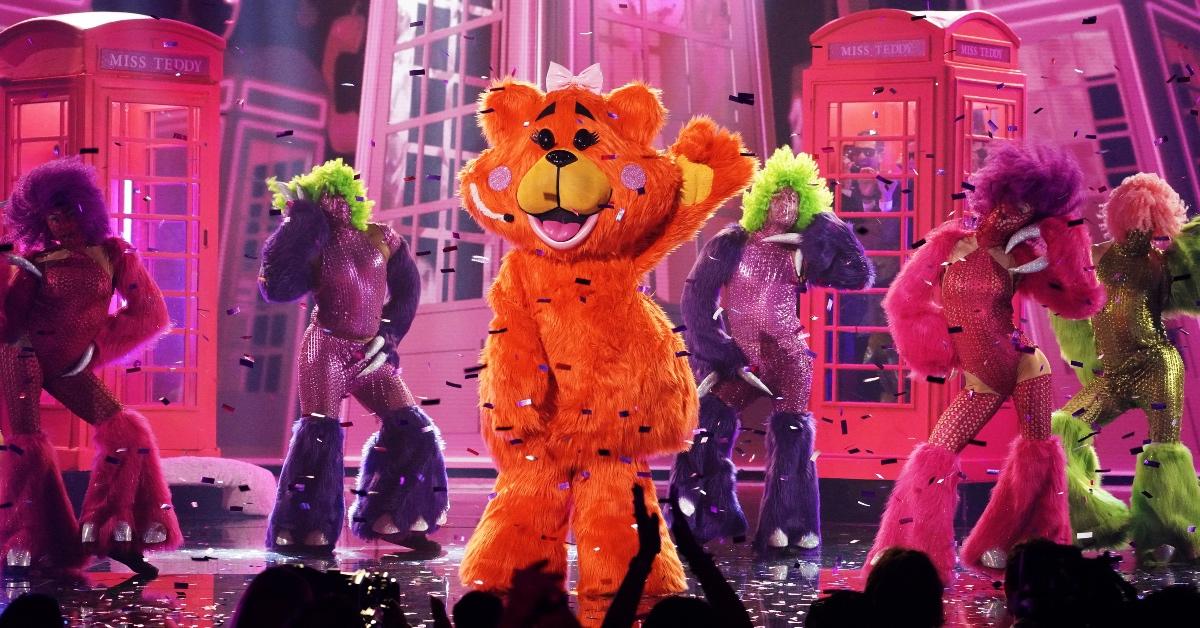 Who Is Miss Teddy on 'The Masked Singer'? Viewers Recognized This Iconic Voice From Day 1 (SPOILERS)
Spoiler alert: Miss Teddy has been revealed! Scroll down to find out who was behind the mask!
Fans of the Fox series The Masked Singer know that Season 7 is already off to a great start. The show follows a panel of four judges in their attempts to guess which celebrity is hiding behind an elaborate costume. This season, masked contestants have been sorted into three groups: The Good, The Bad, and The Cuddly.
Article continues below advertisement
Among those on Team Cuddly is Miss Teddy, whose adorable exterior has already won hearts on the show. Based on her visage alone, fans already have a few theories about who could be behind the costume. Viewers have been eager to discover who's in the costume, so read on for more info — including clues about Miss Teddy's identity and our best guesses for who is behind the mask.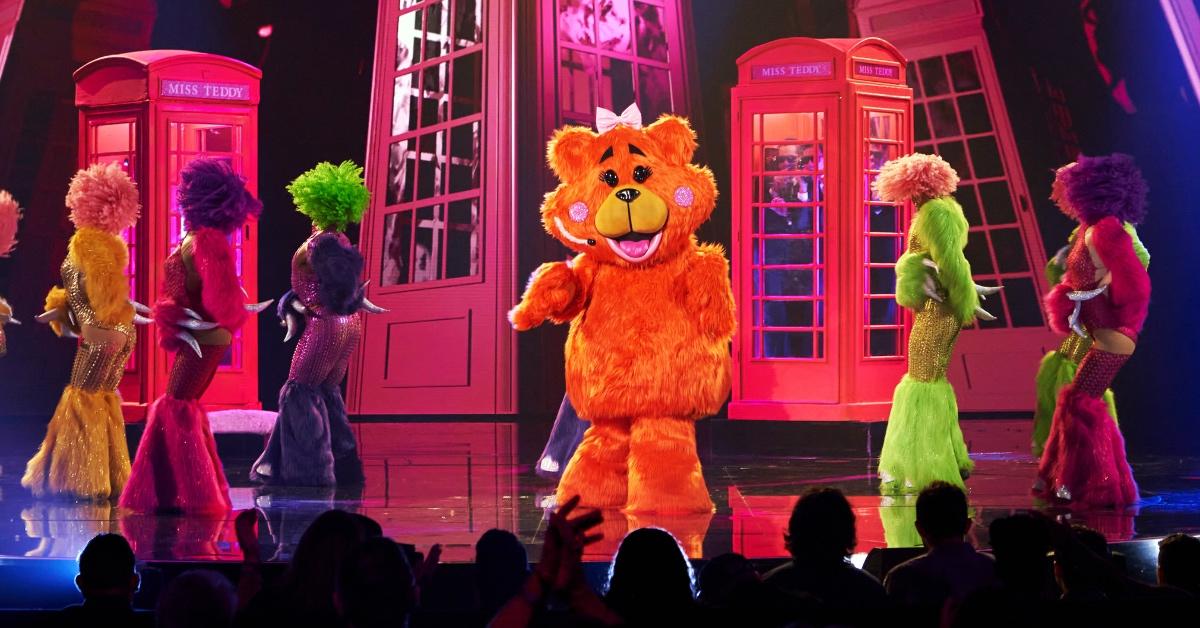 Article continues below advertisement
Miss Teddy on 'The Masked Singer' — The Clues
Prior to Miss Teddy's full intro on March 30, 2022, sneak peeks of her entrance left fans with plenty of clues. Miss Teddy's costume was orange and delightfully fuzzy, with a stitched-on microphone. In a clip from the episode, she sang "Tell It to My Heart" by Taylor Dayne.
So far, Miss Teddy's clues include:
"I love you and I want you to feel love" told to Nick Cannon
"Tell It to My Heart" by Taylor Dayne
A microphone sewn onto her costume
British telephone booth motifs during her song
Santa
A laugh-crying emoji
A caterpillar transforming into a butterfly
A note that says, "Grammy" and "Congrats on the win!"
"Winning a Grammy was one of the biggest moments of my career," she said of the Mega Clue. "As for me, you know, once I was afraid, I was petrified. Sometimes you have to go through your life without anyone by your side. But you learn how to get along and you learn how to survive."
Article continues below advertisement
Miss Teddy on 'The Masked Singer' — The Guesses
Our best guess up to the reveal was that iconic singer and Broadway star Jennifer Holliday was under the Miss Teddy mask, and this Reddit thread agreed. Jennifer has won two Grammy Awards, and the Santa clue could have been a play on words (holiday), in reference to her last name. Plus, all of those Dream Girls references!
Article continues below advertisement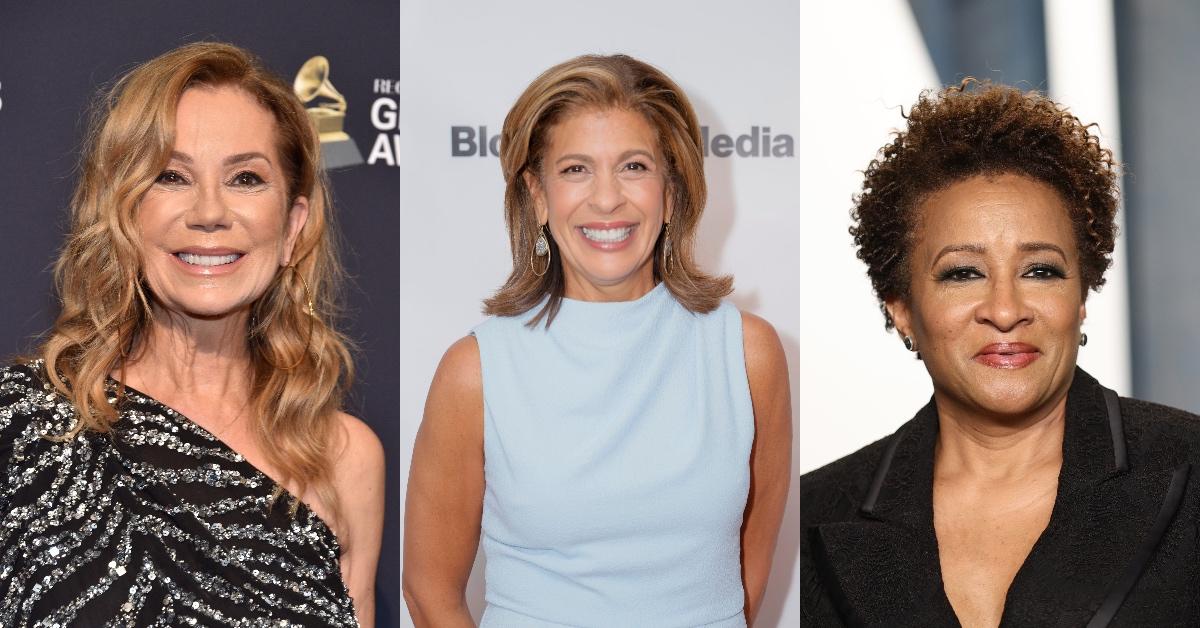 Other Miss Teddy guesses include:
Kathie Lee Gifford
Hoda Kotb
Wanda Sykes
Martha Wash
Rosie O'Donnell
Melissa McCarthy
So, who is Miss Teddy on 'The Masked Singer'? The answer is… Jennifer Holliday!
Pardon us while we congratulate ourselves with a high five for guessing correctly! As one Reddit user wrote, "Anyone who's ever heard Jennifer Holliday sing knows that's Jennifer Holliday." (We couldn't have said it better ourselves.) Plus, all of those Dreamgirls references were almost too easy.
Did you guess that Miss Teddy was Jennifer Holliday? Tune in to see more contestants revealed when The Masked Singer airs on Wednesdays at 8 p.m. EST on Fox.