Who Is MJ Coyle on 'Good Bones'? Meet the Fabulous HGTV Head Designer and His Husband!
Who is MJ Coyle on HGTV series 'Good Bones'? Here's what to know about the head designer on the popular series, including his social media and more.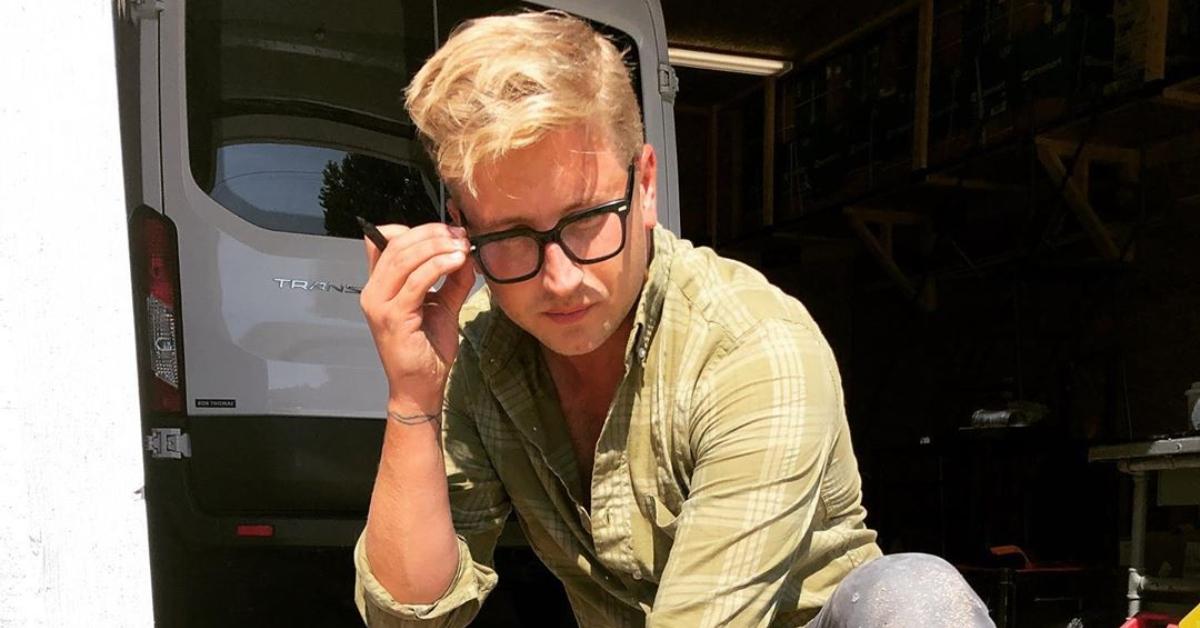 Mother-daughter duo Karen E. Laine and Mina Starsiak are Indianapolis natives who are helping couples find their dream homes without breaking the bank. On the HGTV series Good Bones, the pair turn "rundown homes into stunning remodels." With challenges along the way, the women who started their joint-business venture, Two Chicks and a Hammer, have been able to help families in their hometown live in the homes of their dreams.
Article continues below advertisement
Aside from the mother-daughter pair, another major cast member on the series that helps with interior design is MJ Coyle. Keep reading to find out more about the Good Bones star.
Article continues below advertisement
Who is MJ Coyle from 'Good Bones'?
MJ, also known as Michael Jeffrey, is the head designer for the HGTV series. And if you follow MJ on social media, you'll see that he regularly shares snaps of projects he's working on — even if they don't go entirely as planned.
"Tonight's all new Good Bones really left a mark on me," he captioned a recent photo of his finger wrapped in bandages.
Article continues below advertisement
MJ Coyle from HGTV's 'Good Bones' is married. Meet his husband, Andrew Merekley.
On Dec. 18, 2021, he posted a photo from Quebec City, featuring a Christmas tree in the center of a town square. "[On] Dec. 18, 2017, Andrew got on one knee under this giant tree in Quebec and asked me to marry him," he wrote. "Spoiler alert: I said yes!"
The two tied the knot on May 15, 2019, in Italy. The following year, MJ took to Instagram to wish his husband a happy anniversary.
"We've accomplished so much this year. It's out of control how much we can do together," he sweetly captioned a pic from their wedding.
Article continues below advertisement
"Thank you for being the most understanding husband EVER. Thank you for letting me be completely crazy and not even batting an eye," he continued. "Thank you for believing in me. Thank you for letting me get our hydrangeas insured. Thank you for letting me have free range when it comes to all things creative. Thank you for teaching me about the word budget, I still don't get it but I'm trying. Thank you for cooking amazing food with me. Thank you for texting me when I have basil stuck in my teeth. Thank you for helping me raise the worst-behaved animals in the world. Thanks for everything. I love you."
Article continues below advertisement
According to his LinkedIn profile, Andrew holds a master's degree from Indiana University's Richard M. Fairbanks School of Public Health. He's worked for the state of Indiana in a variety of roles, including a legislative assistant, a director of Latino affairs, and an internship program director.
He went on to work for the city of Indianapolis as a housing specialist and, in February 2021, was awarded the William A. Crawford Humanitarian award for his work with the Indianapolis homelessness initiative. As of October 2021, he has taken over the role of administrator of homelessness policy and eviction prevention.
These two are clearly taking on the world together and we love to see it!
Catch all new episodes of Good Bones on Tuesdays at 9 p.m. ET on HGTV.