The Celeb Behind the Mouse on 'The Masked Singer' Is Actually Pretty Obvious
Six new disguised celebrities are joining Season 3 of 'The Masked Singer.' Fans think they've already guess who is wearing the Mouse mask.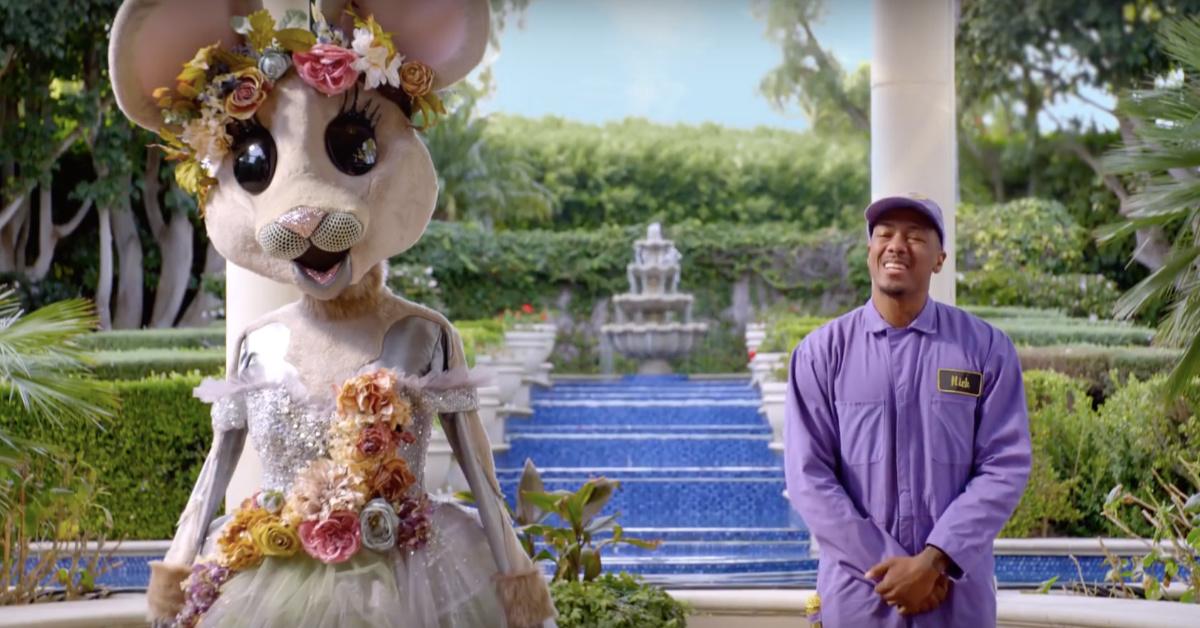 After the many shocking celebrity unveilings that have taken place recently on The Masked Singer, we're more excited — and curious — than ever to figure out who the six newest celeb performers are. We're especially intrigued by the Mouse. Some fans think they've already solved the mystery of who's behind the Mouse mask even though we haven't heard them perform yet! Could they be right?
Article continues below advertisement
Who is the Mouse on 'The Masked Singer'? Let's examine the clues that we have so far.
In the promo video for Season 3, we saw the Mouse costume get delivered to a celeb who apparently lives in Beverly Hills. That's obviously not enough information to guess who it is — plenty of celebs live in Beverly Hills! But one shot of the promo, in particular, may have revealed exactly who was receiving the special Mouse delivery: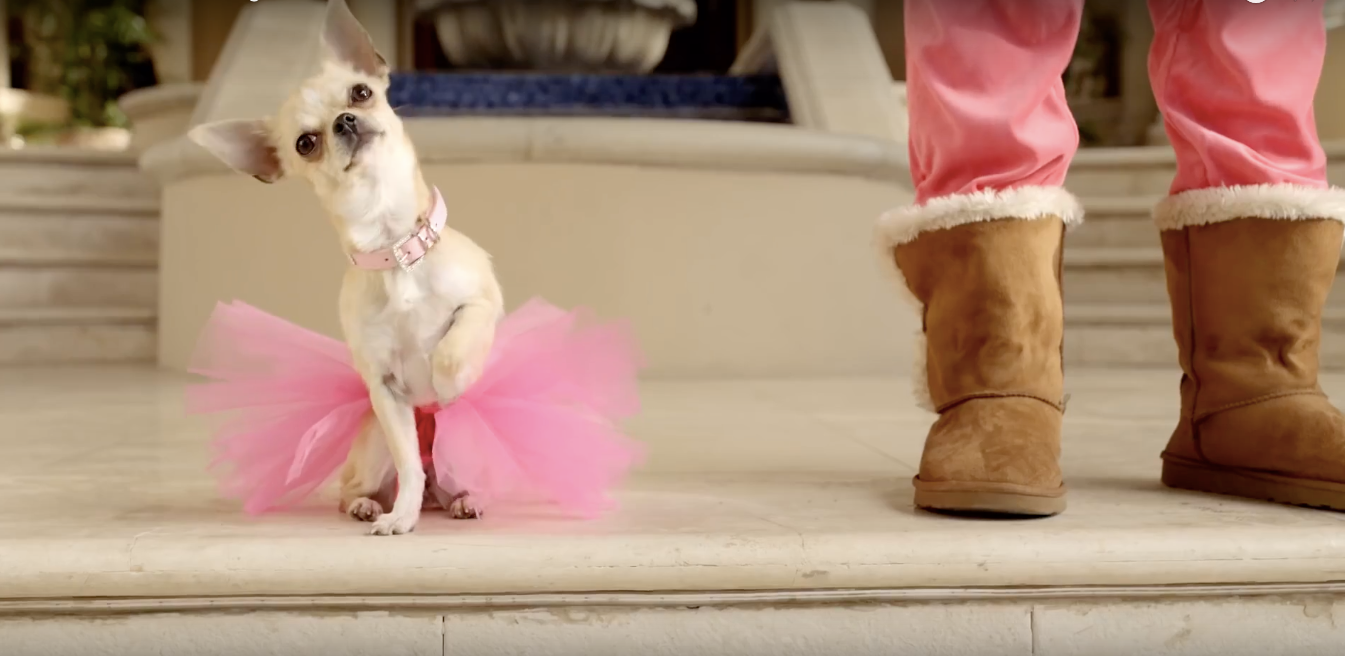 Article continues below advertisement
Please note the Ugg boots. And the chihuahua. And the pink pants. Anyone who was paying even the slightest bit of attention to celebrities (and celebrity wannabes) in the early 2000s probably has a pretty solid idea of who must be behind the Mouse mask.
Fans think the Mouse mask must belong to none other Paris Hilton.
It's safe to say that Paris Hilton popularized Ugg boots, the color pink, and, yes, even tiny dogs during her tenure as a Hollywood A-lister. If you had to think of three things to put in a promo in order to make people think of the heiress, well, it'd be exactly those three things.
Article continues below advertisement
There's also the matter of the bedazzled door buzzer that's seen in the promo video. First of all, rhinestones. Paris loves 'em. Oh, and the address we see in the video is 3340...which is also the address of Paris' Beverly Hills mansion. We're not sure it gets any more obvious than that, folks. It has to be Paris, right?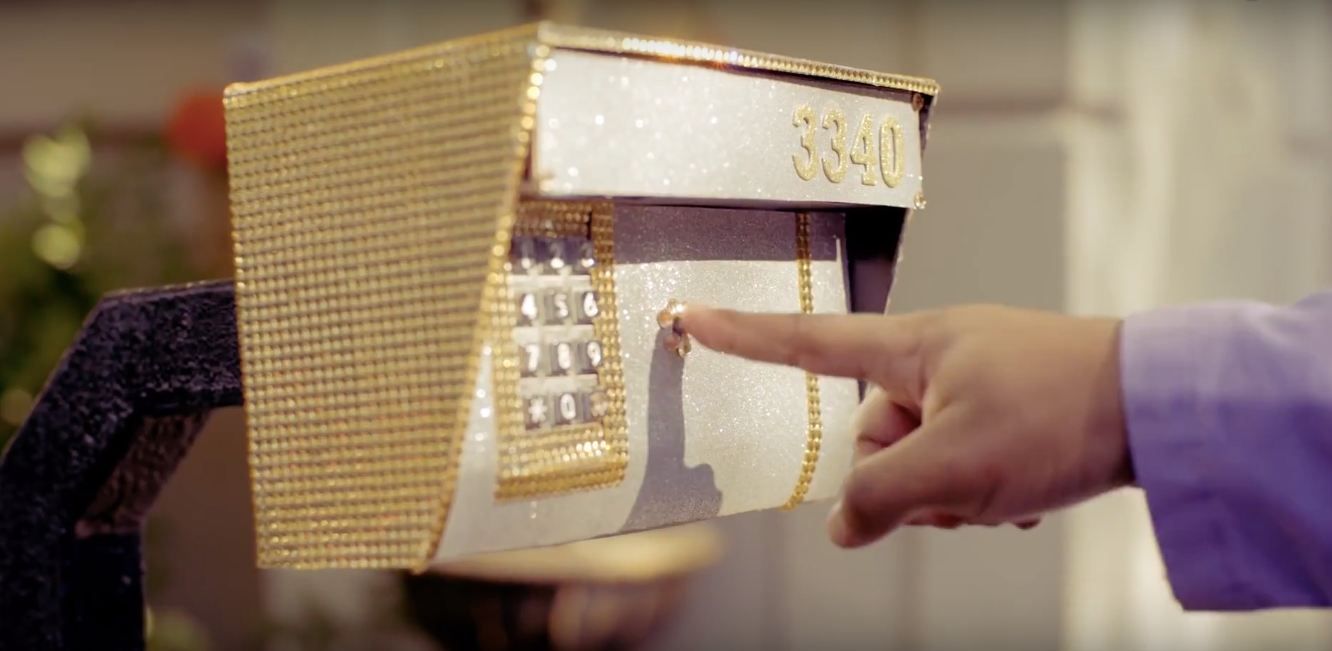 Article continues below advertisement
And, of course, we know that Paris has a history of musical performance. In addition to appearing in several artists' music videos, Paris has also recorded her own music. Heck, she was even a DJ for a while there! We feel pretty confident that we'll be able to tell whether the Mouse is Paris as soon as they start singing. Paris' voice is pretty darn unmistakeable.
What do you think are the chances that we'll hear a "That's hot" for old time's sake when she's unmasked? She must be, like, contractually obligated to say that, right?
Article continues below advertisement
There's also a theory that the Mouse is Reese Witherspoon.
While Paris definitely seems like a great guess, we can't deny that we were also getting some Reese Witherspoon vibes from that promo. We all remember how much pink she wore in Legally Blonde, right? And her character also carried a chihuahua around. While Reese might definitely have the singing chops, we can't help but think that Paris still makes more sense...but we really won't know for sure until the Mouse is unmasked!
If you seriously need to know who's behind that adorable Mouse mask (or if you just need to prove to yourself that it actually is Paris), be sure to watch The Masked Singer Wednesdays at 8 p.m. EST on FOX!