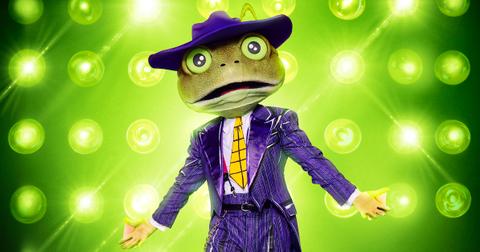 Who Is the Frog on 'The Masked Singer'? Fans Are Convinced It's [SPOILER]
By Michelle Stein
The second batch of mystery contestants (Group B) was introduced on The Masked Singer and they include the Banana, Elephant, Kitty, Taco, Mouse, and Frog. However, even before Season 3 premiered, fans already had guesses about who the Frog was — and they hadn't even heard his voice.
And this is no ordinary frog. This dapper amphibian was rocking a purple suit, bright yellow tie, and matching hat (feather included). So, who is the Frog?
The Frog clue package was pretty vague — but we have some guesses.
First, we saw host a platinum record on the Frog's wall — and the contestant running on a treadmill. (Which means the Frog is clearly already a famous singer who is athletic, right?)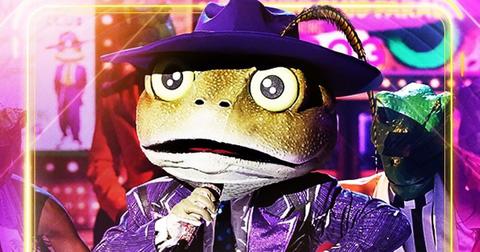 More hints were revealed in the clue package, which included a bag of leftovers — and plenty of references to the Olympics. More specifically, the Atlanta games in 1996.
As expected, athletes were at the top of the list for the judges, with guesses that included track and field stars Carl Lewis and Michael Johnson. We are going to ignore that Ray J guess...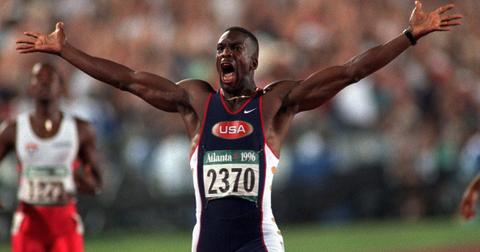 Other clues included the Frog's choice of MC Hammer's "U Can't Touch This" for his first performance and revealing that he was once a "tadpole" from a "small pond."
Fans on social media definitely had their own ideas of who was singing as The Frog — naming everyone from Bow Wow to MC Hammer himself.
"The Frog is DEFINITELY Lil Bow Wow #MaskedSinger ... the $106 refers to his 106 and Park music show. BOOM!," one viewer wrote before another added, "Frog is Daddy Mack from Kris Kross. Calling it now based on the Jump Jump line in the clue package."
A third chimed in, "Frog—is it really MC Hammer? I mean I don't want to be guessing like that but seriously, sounds like him! Lol." Bow Wow does seem to be the fan favorite, with many pointing out his dance moves and his height.
Or is the Frog actually Seth MacFarlane?
Seth MacFarlane, in case you didn't already know, isn't only the genius behind Family Guy — he's also a seriously talented singer. The Frog's costume gives off vibes similar to the Sinatra-style music Seth gravitates toward. Oh, and have you ever heard the actor's Kermit the Frog impression? It's on point.
We'll just have to wait and see...
Be sure to tune into The Masked Singer at 8 p.m. (ET) Wednesdays (ET) on Fox. It's bound to be a hopping good time.