Are the 'Dude Perfect' Guys Finally Going to Reveal Panda's Identity?!
Who is Panda on 'Dude Perfect'? Here's what you need to know about this mysterious mascot's elusive identity.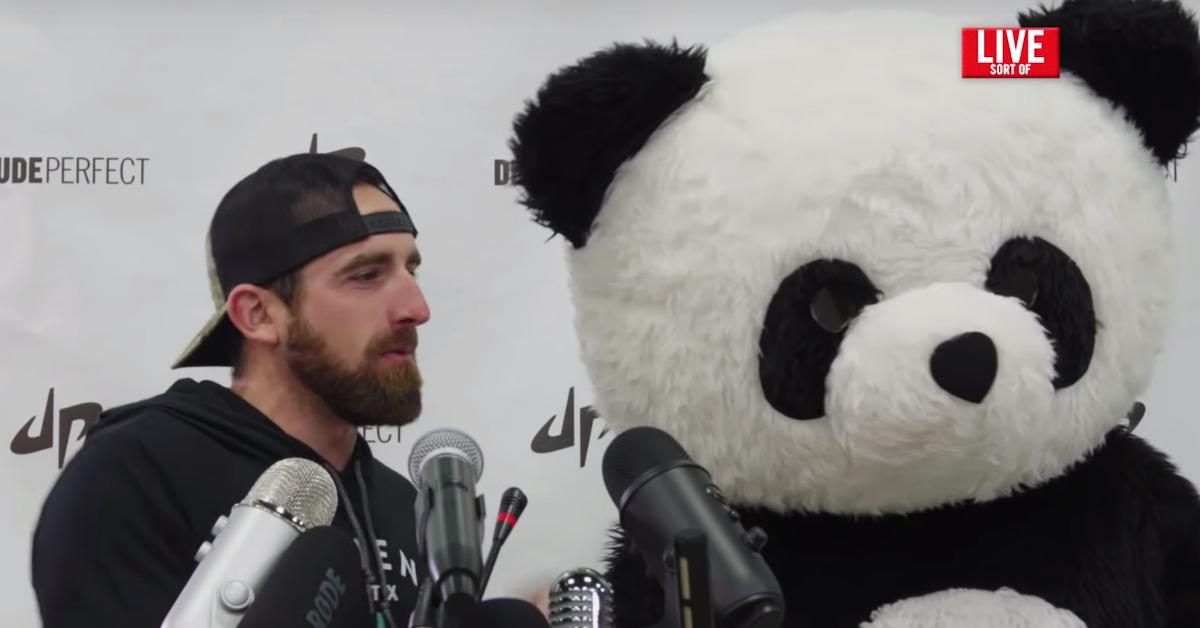 Article continues below advertisement
So who is Panda on Dude Perfect?
Sorry, bear fans, but as of July 2019, the Dude Perfect guys are still keeping Panda's identity under wraps. This mysterious mascot could be anyone — or perhaps Panda is multiple people. Garrett, Cody, Tyler, Coby, and Cory are keeping us guessing... for now, at least.
Dude Perfect did offer the public a chance to see Panda's face. 
On Jan. 21, 2019, the guys posted a "Breaking News: Dude Perfect Panda Reveal" video to their website. The clip didn't actually show Panda's face, but it did give fans a way to finally find out the mascot's identity.
Article continues below advertisement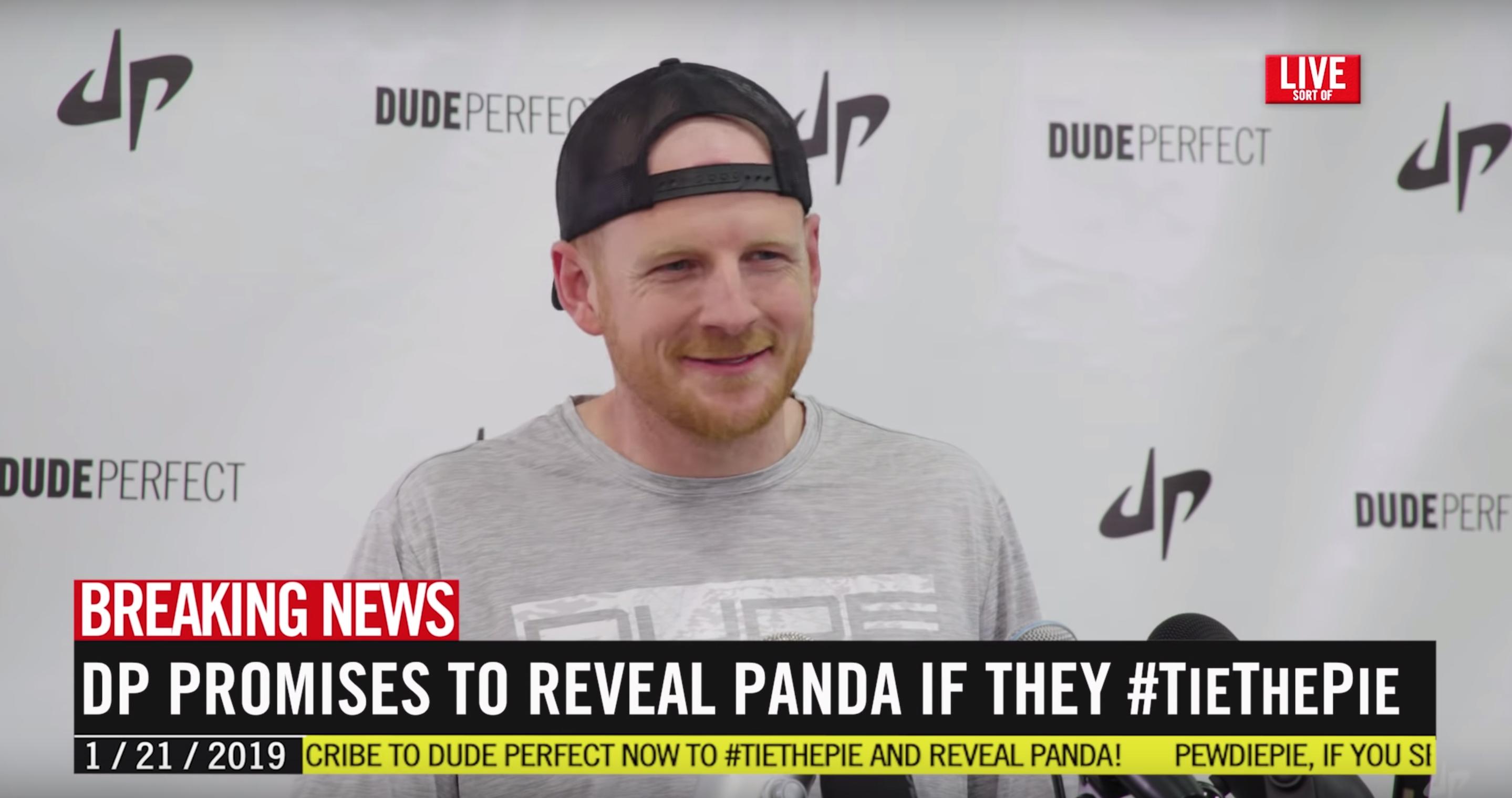 Garrett first addressed the issue, saying, "A long time ago, we brought on our beloved mascot, Panda, and for the last 10 years, the number one question we get asked is, 'Who is Panda?' The follow up question to that is, 'What will it take to reveal his identity?' Today we have an answer for that."
Article continues below advertisement
Dude Perfect (and Panda) want as many views as Pewdiepie. 
It's a lofty goal, but the Dude Perfect guys are getting closer to it.
Garrett explained the guys' reasoning for wanting to hit the top spot, saying, "As some of you may know, there's a battle going on for the number one spot on YouTube between T-Series and Pewdiepie. You guys might be thinking to yourselves, 'Is Dude Perfect trying to get the number one spot in the race for the top?' We're uninterested."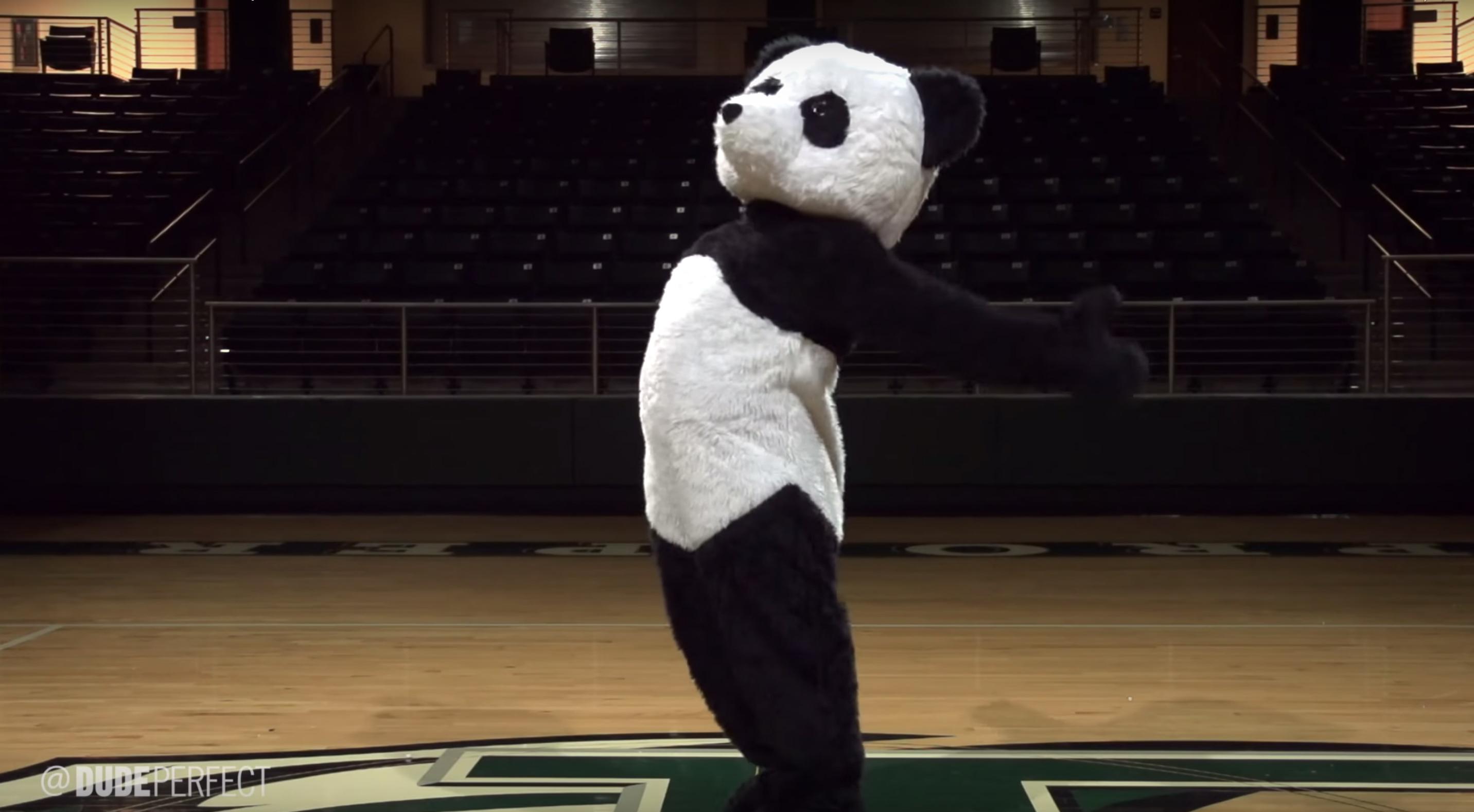 Article continues below advertisement
"Pewdiepie is a living legend," he continued with a grin, "and we do not want to take the top spot from him. That said, in talks with Panda, we have decided in order to reveal Panda's identity, [we need] to tie the Pie... And to be honest, we don't even wanna stay tied. Just for like one second! Come on! He's the best. He can go ahead and beat us by like 30 million again. Love that guy. So the ball's in your court. If you wanna know who Panda is, you've got a clear path to victory."
So will Dude Perfect ever reveal Panda's identity?
If they #Tiethepie, yes, and it looks like they're getting closer. A "Bass Fishing Battle" video posted by Dude Perfect on July 29, 2019 is trending on YouTube and currently has over 6 million views. Panda, shockingly enough, doesn't actually make an appearance in this video.
Article continues below advertisement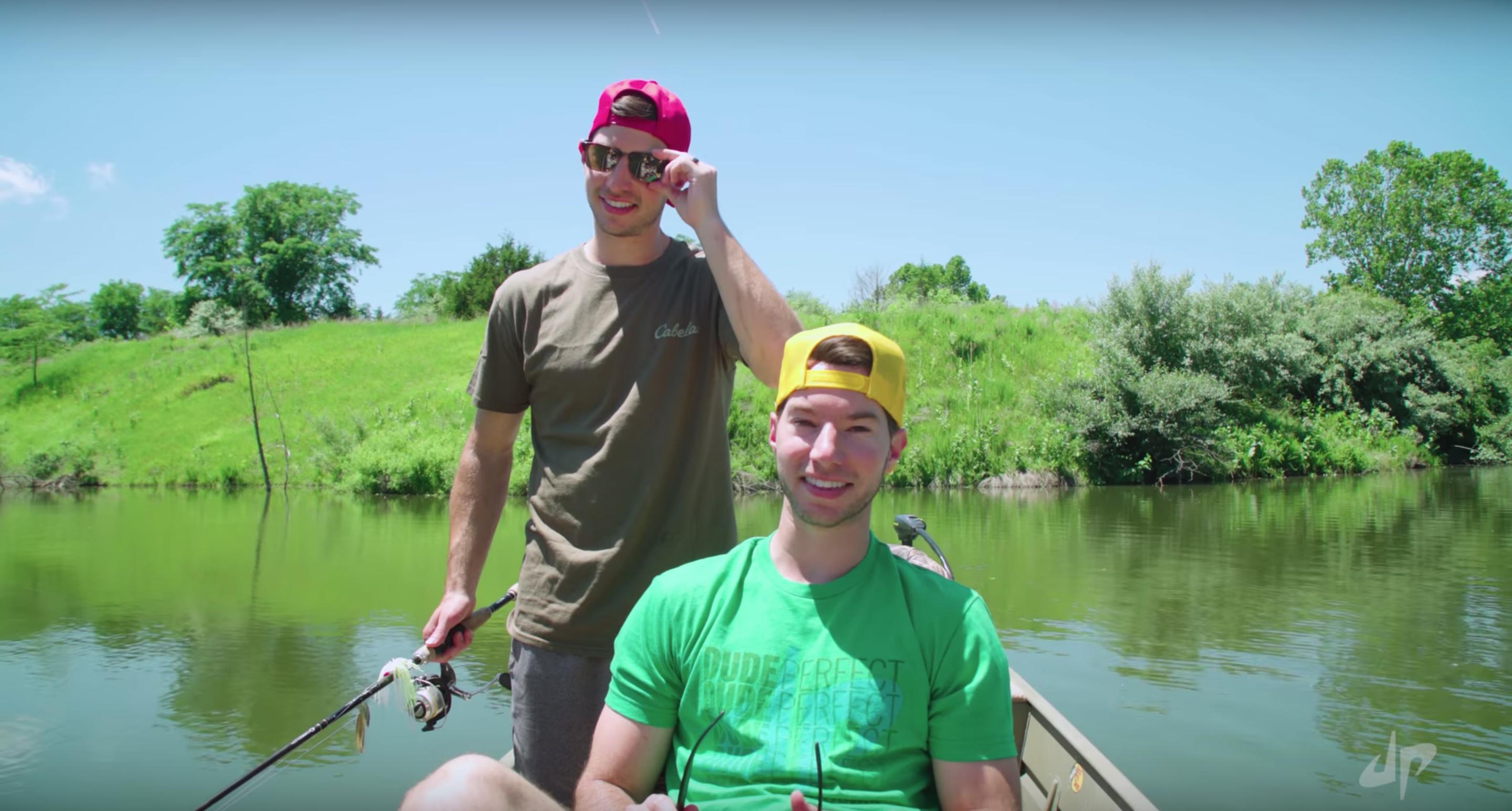 Follow the Dude Perfect guys on social media!
You never know when Panda will pop up! Dude Perfect is on Instagram @dudeperfect and Twitter @DudePerfect. They post new videos to YouTube every other Monday.