The Seahorse Is Indeed a Famous Singer on 'The Masked Singer'
Who is the Seahorse on 'The Masked Singer'? Emily Blunt, GiGi Goode, and Ariana Grande have all been tipped as the celeb, but who is it really?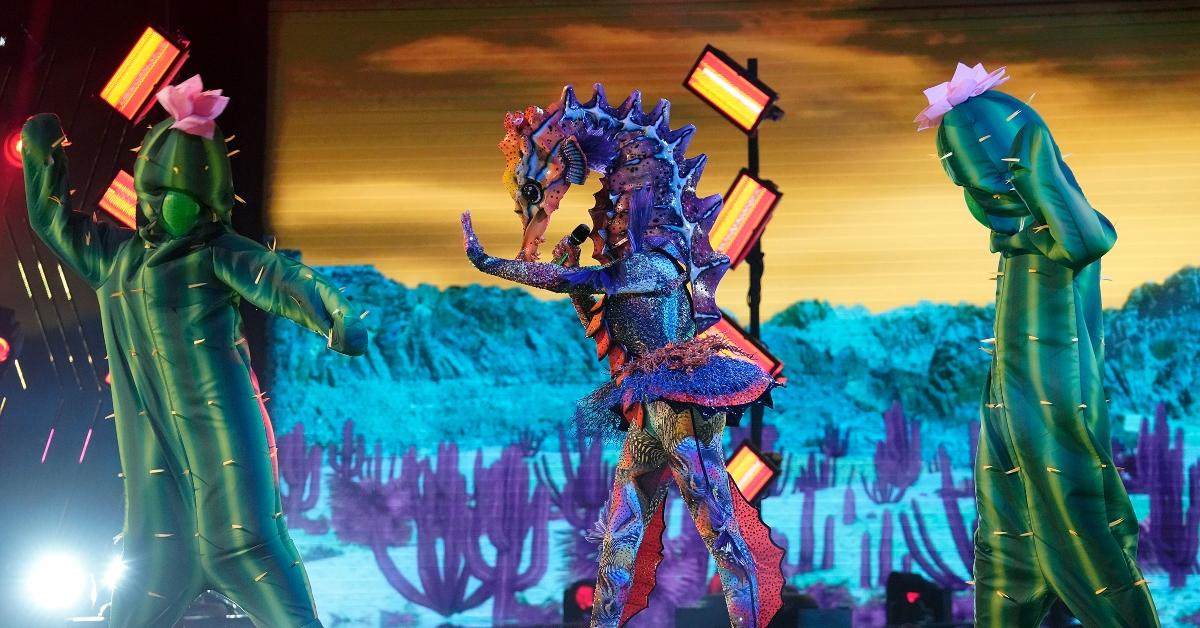 Update: Fans knew the answer right away! On Dec. 2, it was revealed that singer Tori Kelly was the voice behind the Seahorse on The Masked Singer Season 4. Keep reading to see who fans initially predicted.
Group B is the team to beat on The Masked Singer. While the group started off with a self-elimination — we're looking at you, Mickey Rourke — the mystery singers have quickly rebounded and proven they have what it takes to make it to the finals.
Article continues below advertisement
And that includes the Seahorse, who is already killing it. After her first performance of Rihanna's "Only Girl in the World," Seahorse instantly became a fan (and judge) favorite.
So, who is the Seahorse? Here are all the clues so far.
"Living in the ocean can be dangerous so it's always good to find a quiet place to hide," the Seahorse said in the first clue package.
Along with water references, Seahorse's clues alluded to the Wild West, with clues featuring a tea party, poodles, and a hog with warts. Could that be a Harry Potter reference?
Article continues below advertisement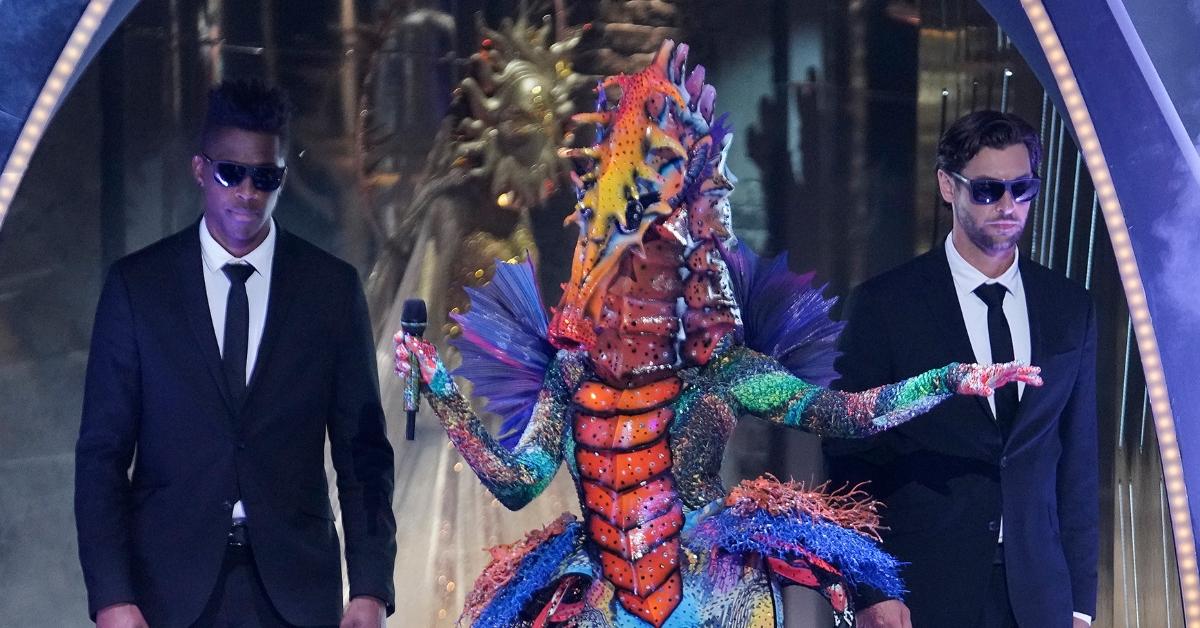 "All my life I've felt trapped by my insecurities and shyness, too scared to release the fire burning inside," added a cowboy-boot wearing Seahorse. "But I was always swimming upstream... here I get the chance to stop playing tug-of-war with myself and finally expose the dauntless diva within."
Other clues included a sign reading "emotion ocean," a tie-dye frog, and a dove.
Article continues below advertisement
On the first impression, judges instantly name-dropped a few famous singers including Halsey, Hailee Steinfeld, and Bebe Rexha.
Fans seem to agree that the Seahorse is definitely a professional singer, even if their guesses are slightly different.
Seahorse fan guesses include Tori Kelly and Carly Rae Jepsen.
Tori Kelly: A popular guess among viewers on social media is none other than "Paper Hearts" singer Tori Kelly.
"I swear that if the Seahorse is not Tori Kelly, it's her either her doppelganger, Victoria Kelly or Loren Kelly... There are no other possibilities," one fan tweeted.
Article continues below advertisement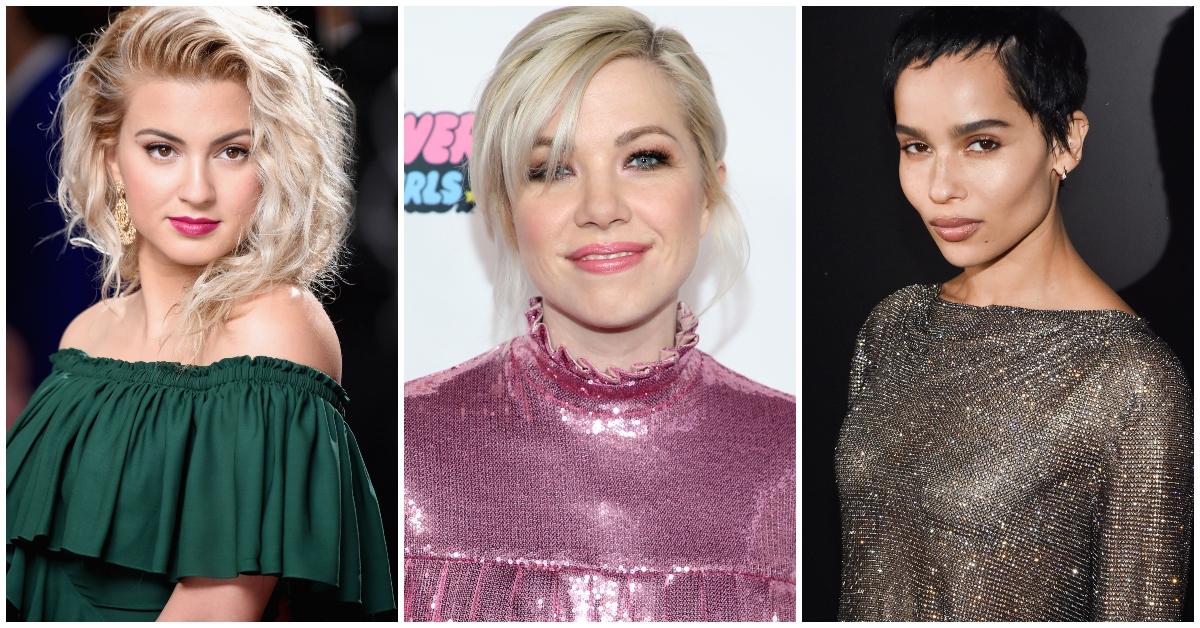 Another agreed, adding, "Masked Singer Seahorse [is] Tori Kelly. It must be her or I'm deaf but I know her voice god damn it!"
Carly Rae Jepsen: Tori stans have some competition because Carly Rae Jepsen fans are convinced she is under the Seahorse costume.
"Folks the Celtics are done however CARLY RAE JEPSEN IS THE SEAHORSE ON THE MASKED SINGER AND I PLEDGE ALLEGIANCE TO THAT NOW," one viewer wrote enthusiastically.
It only takes one listen to Carly's new single, "Me and the Boys in the Band" to see why.
Article continues below advertisement
Zoë Kravitz: While Zoe might be a tad busy filming The Batman to be competing on The Masked Singer, there are some clues that link the daughter of Lenny Kravitz and Lisa Bonet to the Seahorse.
"With a reference to Harry Potter and the Divergent series where she played a dauntless member, Seahorse is Zoe Kravitz," one fan pointed out. "She is also scheduled to play a gunslinger as Black Belle."
We guess we will just have to keep watching to find out who it is! Watch Season 4 of The Masked Singer on Wednesdays at 8 p.m. ET on FOX.