Sutton Stracke Is Joining 'RHOBH,' and She Apparently Throws One Heck of a Party
Who is Sutton Stracke on 'RHOBH'? She's set to join the cast in the wake of Lisa Vanderpump's unexpected departure, and she's besties with Lisa Rinna.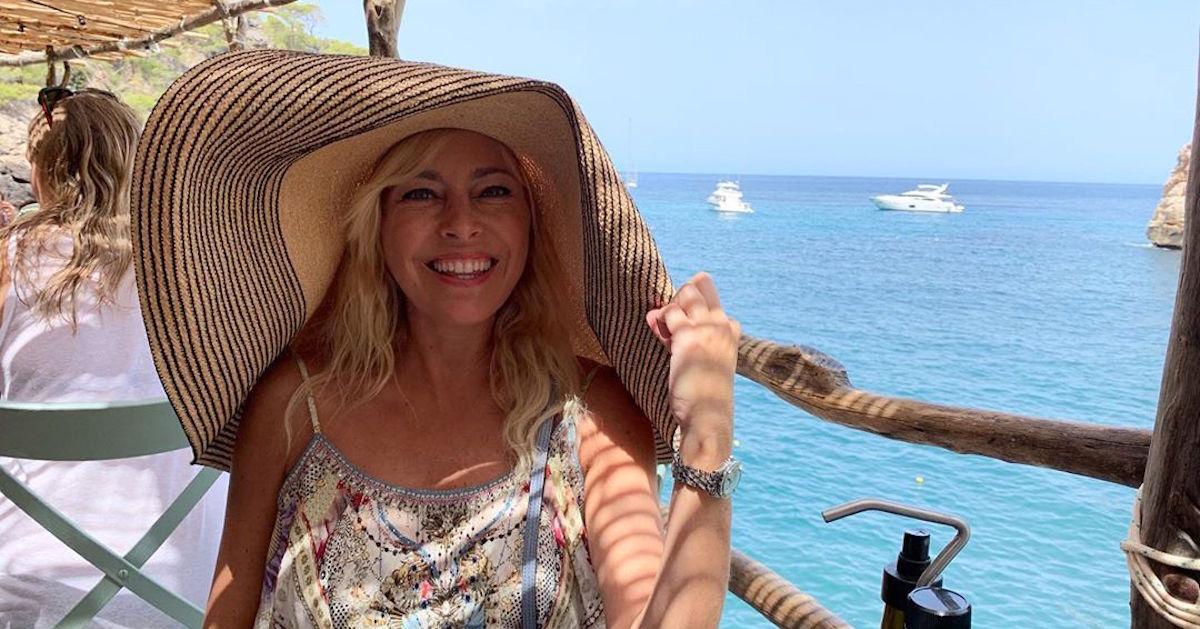 New Housewives have an uphill battle when they join any city in the Bravo franchise, as the cast is already comfortable with one another, and fans tire of getting introduced to new women each year. But there seems to be a new woman taking on the 90210 area code and her name is Sutton Stracke.
Article continues below advertisement
She had been on the show since the very first episode, and what is RHOBH without LVP? But, it seems like Lisa Vanderpump's sworn enemy, Lisa Rinna, might be having the last laugh on the show, as her bestie Sutton is joining the cast. Who is Sutton Stracke? Read on for a breakdown of her family life and career.
Who is Sutton Stracke on RHOBH? She leads a luxurious life.
Though we'll never have another swan-filled pink paradise quite like LVP's Villa Rosa, there is no shortage of exorbitant wealth on RHOBH.
Sutton Stracke can certainly keep up with Kyle Richards, Lisa Rinna, and Erika Girardi's extravagant lifestyles. The blonde originally hails from the south, which is where she learned the grace of a debutante. She's taken her etiquette training and turned it into a career.
Article continues below advertisement
Sutton was ranked on The Salonniere's Top 100 party planners list back in 2017. The list was created by asking influencers and people in-the-know about who had the best parties across the country. She made the list for the Los Angeles section, and Barack and Michelle Obama, as well as Mariska Hargitay, were among some of the others featured.
Article continues below advertisement
Sutton can also add being a mom of three to her list of accomplishments. She has three kids, sons James and Philip, and a daughter named Porter. She's married to Christian Stracke, but he doesn't make it onto her Instagram page often, though her kids do.
The two are also active supporters of art, and have made sizable donations to the ballet and galleries. She's also set to open a clothing store called SUTTON in the coming months and, hopefully, it goes better than Kyle's storefront.
She's best friends with some famous faces. 
Sutton was first put in contact with producers from RHOBH through her friendship with Lisa Rinna. Most Housewives who join any branch of the franchise are usually friends with another cast member so there's some link to the group. The rest of the RHOBH cast was allegedly nervous about who might join the show, as they needed a strong person to fill LVP's absence, and cause controversy.
Article continues below advertisement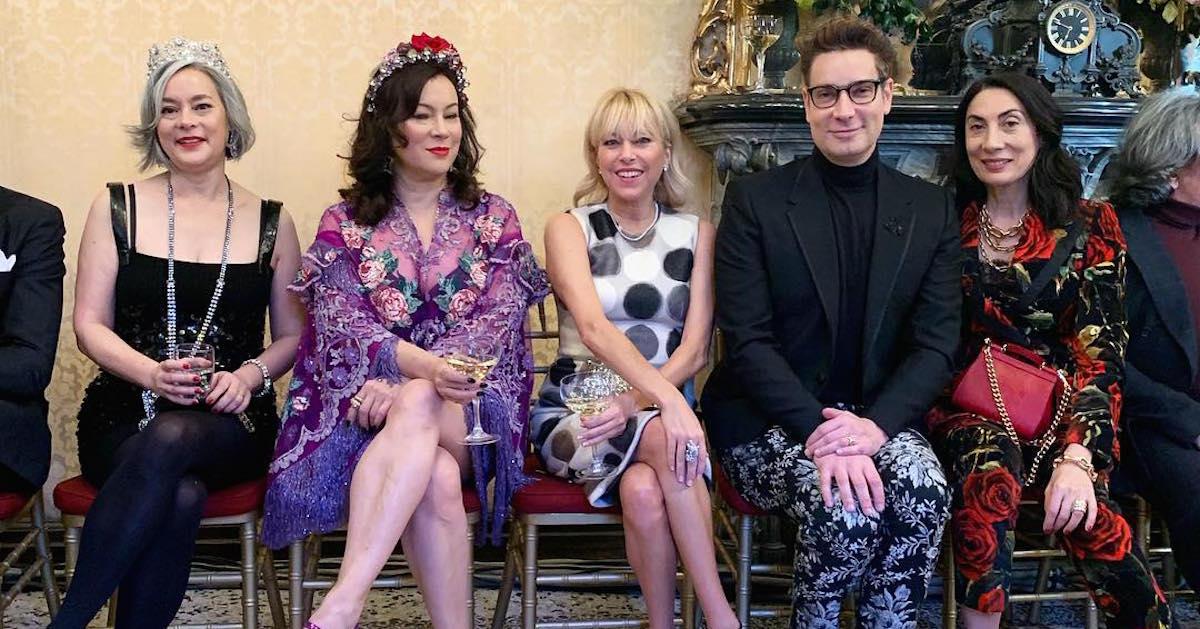 Sutton and Lisa Rinna attended Elton John's Academy Awards viewing party together in February. She's also posted pictures with Dita Von Teese and bestie Jennifer Tilly (who starred in the Child's Play franchise). Much of Sutton's Instagram feed consists of pictures of her and friends at various charity events, which supports her ranking as a top party planner and influential attendee.
Article continues below advertisement
Tori Spelling wanted in on the show, but then Sutton was offered a role.
Unsurprisingly, there were other women who wanted the coveted spot on RHOBH. One of them has already starred in a Beverly Hills-centric role: Tori Spelling.
The Beverly Hills 90210 star has a packed reality TV resume, but she had set her sights on RHOBH. While appearing on The Jenny McCarthy Show with co-star Jennie Garth, Tori said that she felt she could add something new to the franchise.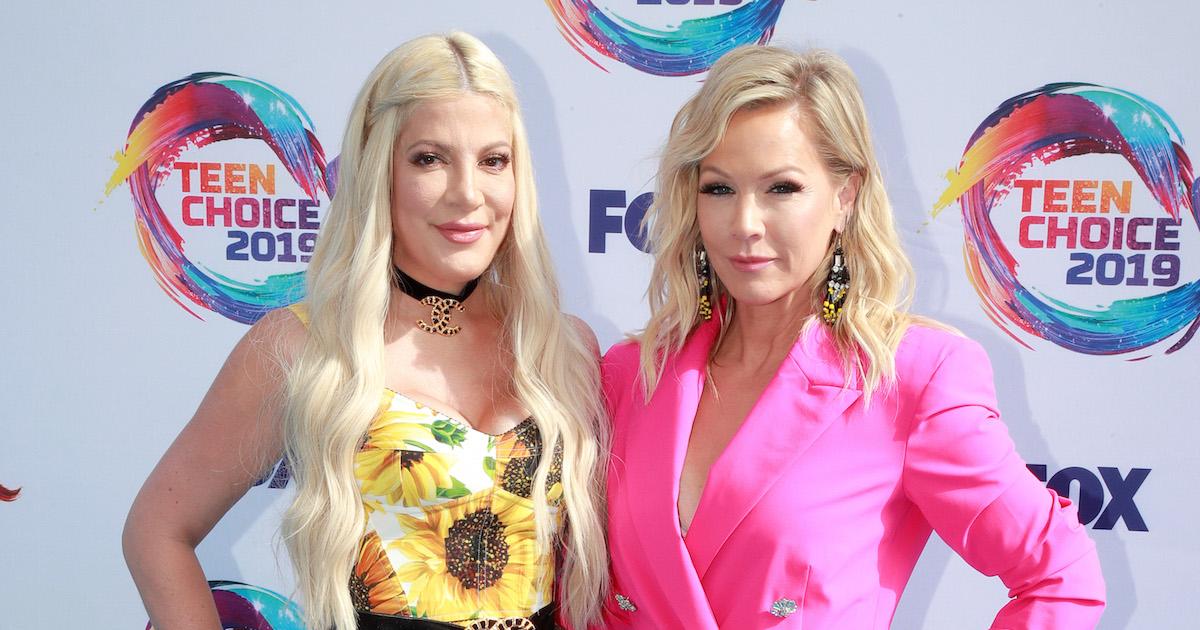 Article continues below advertisement
Tori said that because she was born and raised in Beverly Hills, she'd have a perspective and background that nobody on the show has ever had before. She also claimed that, as the mother of five, she would have no shortage of drama going on.
Her friendship with cast member Denise Richards would also serve as a way for her to get acquainted with the cast, but nobody from the show ever reached out to her. She also claimed that Jennie Garth had previously been asked to be on RHOBH but she said no.
In an awkward TV moment, Tori confronted Andy Cohen about how her public desire to join RHOBH went unnoticed when she appeared on Watch What Happens Live.
When a viewer called in and asked if Tori had considered doing the show, she said, "I don't know, Andy's never asked me." She went on to say that she was a huge fan of the show and that she was offended that the offer was never extended. Watch the video below to see the uncomfortable interaction.
Article continues below advertisement
Sutton is set to make her debut as a member of The Real Housewives of Beverly Hills in 2020. Rumor has it that she's getting along well with Kyle Richards already, but there will surely be some drama to break down.