Thai Nguyen From 'Say I Do' Is an A-List Designer
Who is Thai Nguyen from 'Say I Do'? Fans of 'Queer Eye' and the Fab Five will want to tune into this wedding-centric series. Details on the style guru.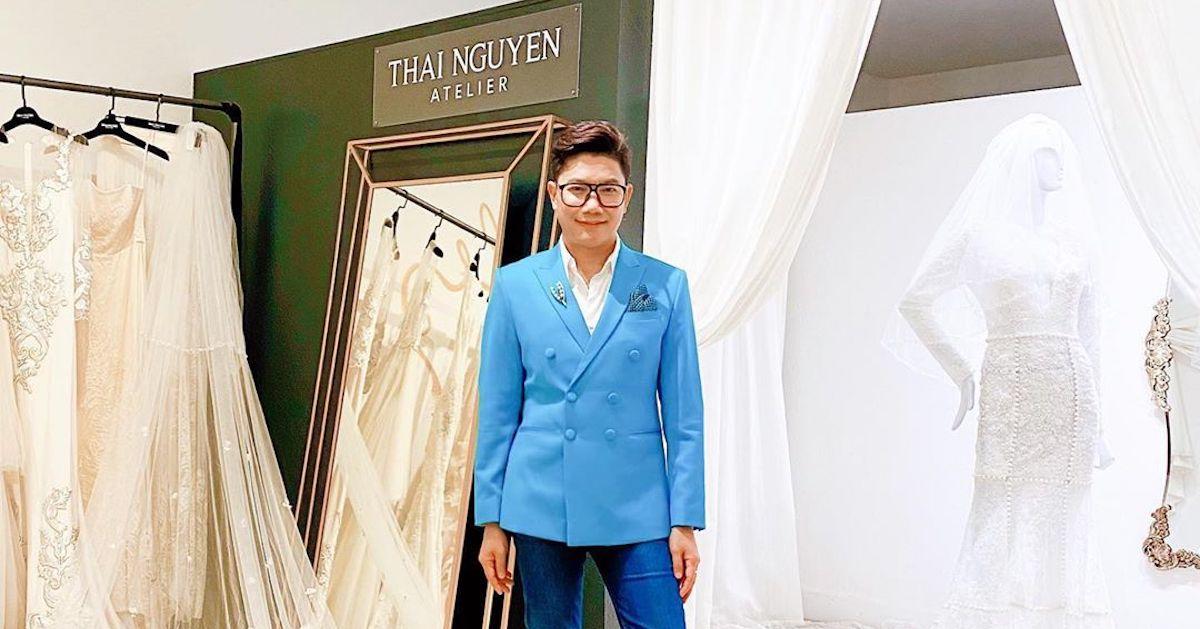 Calling all fans of Queer Eye, and Say Yes to the Dress — Say I Do on Netflix will be your newest binge-worthy obsession. The reality series centers around eight couples who are set to walk down the aisle, but not without the assistance of three "gay angels" who specialize in design, style, and food first.
Jeremiah Brent, Thai Nguyen, and Gabriele Bertaccini make up the trio of wedding saviors who are working toward giving the couples their happily ever afters.
Article continues below advertisement
Watching Say I Do will certainly induce some tears, and it's the feel-good series that many people need right now. Who is Thai Nguyen from Say I Do? Read on to find out who the clothing expert/designer is, and to learn what famous names he's worked with in the past.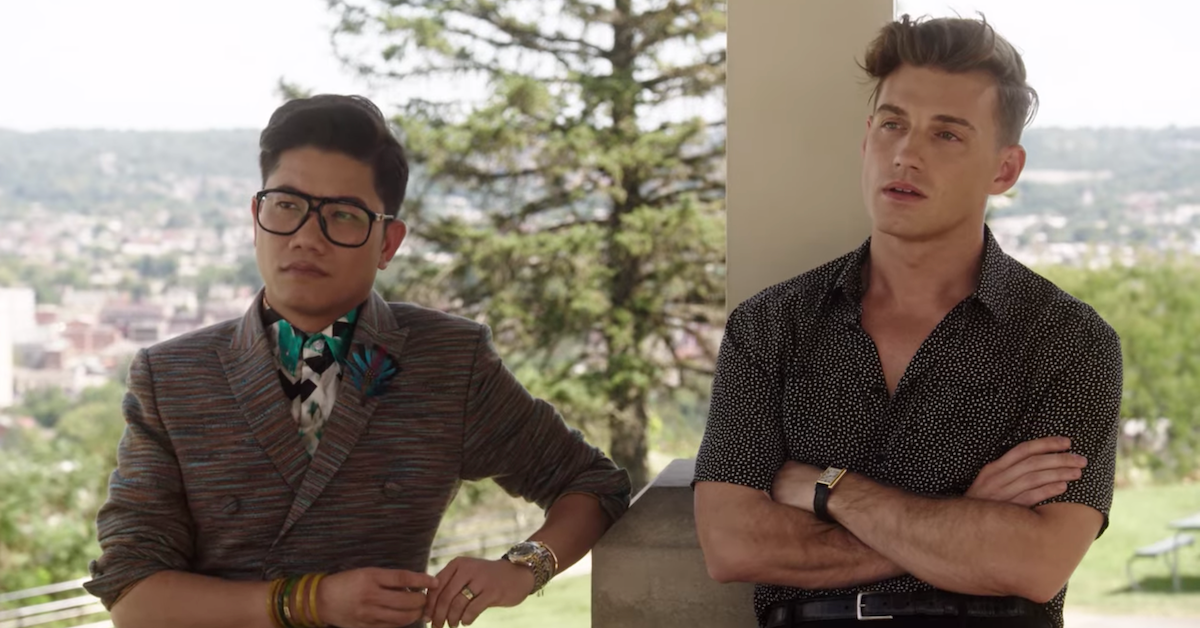 Article continues below advertisement
Who is Thai Nguyen from 'Say I Do'?
While Jeremiah is focusing on the design aesthetic of the wedding and Gabriele is zeroed in on food, Thai is in charge of fashioning a dress for the bride in a small window of time.
Ahead of taking on the angel role on Say I Do, Thai founded Thai Nguyen Atelier, and he currently works there as the creative director.
Per his company's website, Thai first learned how to sew at the age of nine. He grew up in South Vietnam, and his family moved to the United States in 1993. Thai received his degree from The Fashion Institute of Design and Merchandising (FIDM) in Los Angeles, Calif. in 2002. Upon his graduation, Thai began to work at BCBG Max Azria as an associate designer.
Following his time at BCBG Max Azria, Thai formed his own brand, which focuses on the marriage between delicate and contemporary design.
Article continues below advertisement
As for who is part of his A-List clientele, Thai has created designs for the likes of Jennifer Lopez, Samira Wiley, Ariana Grande, Juliette Lewis, Katy Perry, Laverne Cox, Kristen Bell, and Lala Anthony.
The designer is based in Orange County, Calif., and Say I Do is not his first foray into reality TV. Thai was a judge for Vietnam on the CBS talent competition World's Best in 2019.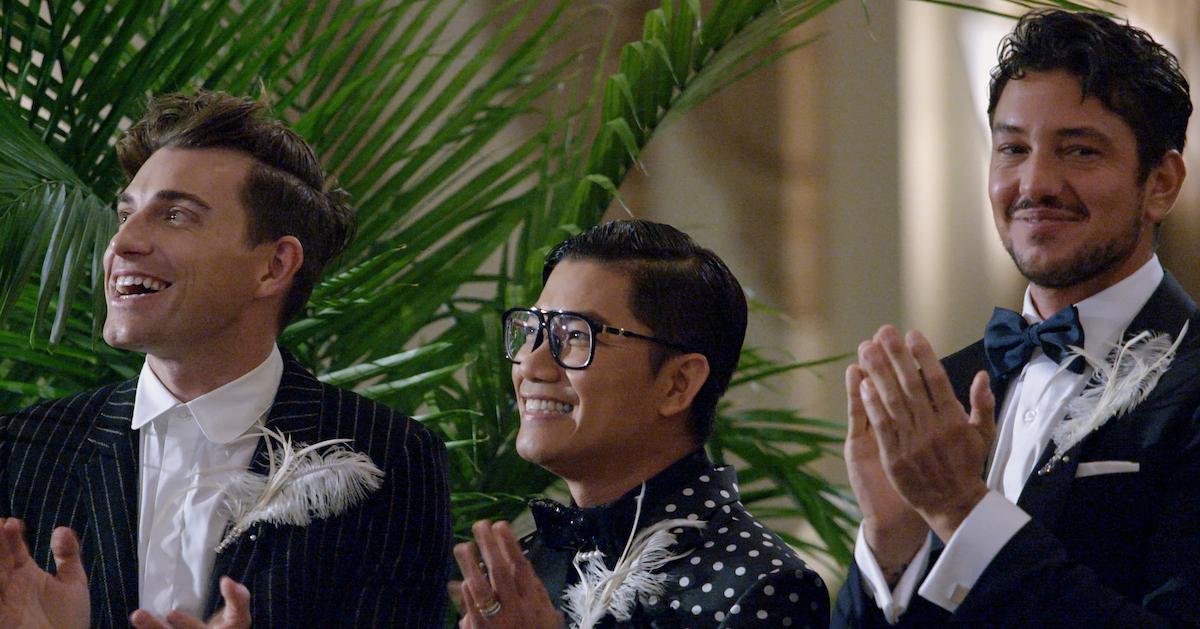 Article continues below advertisement
Thai called 'Say I Do' a "once in a lifetime opportunity."
To celebrate the July 1 debut of Say I Do, Thai posted an emotional Instagram post about how monumental the show was for him in his career. He explained how he had faced adversity when working his way up in the fashion industry, and that many told him he should change his name.
"My name is Thai Nguyen. In the already highly competitive industry of fashion, I was often told to rethink my name, or change it to something easier to pronounce. Some even outright said to use something 'less Vietnamese.' Ironically, the same people would encourage designers to stay true to who they are and where they come from," he began in his caption.
Article continues below advertisement
"After over a decade of hard work, blood, sweat, and tears, I built and self-financed my own brand — THAI NGUYEN ATELIER. I was, and still proudly am, a Vietnamese immigrant with a big dream and a passion for fashion," he wrote. "Today, I'm so happy to live in a time where we continue to move towards the celebration of diversity and inclusivity."
Article continues below advertisement
"Scout Productions and Netflix have given me a once in a lifetime opportunity to be my true self. To be as authentic as I can be with my designs, my life, and with all of my feelings," he continued. "Finally, I've been noticed. Finally, I have a voice. I am forever grateful and promise to use this platform to share my experiences and my journey as a Vietnamese-American fashion designer who lived my dreams by staying authentic to myself."
"If you've ever felt different, lesser than, or on the outside — this promise is especially for you. On top of it all, I get to channel my talent and passion to give deserving couples the special day of their dreams!"
He concluded his emotional caption with a nod to one of the brides he worked with.
Say I Do Season 1 is available to stream on Netflix.