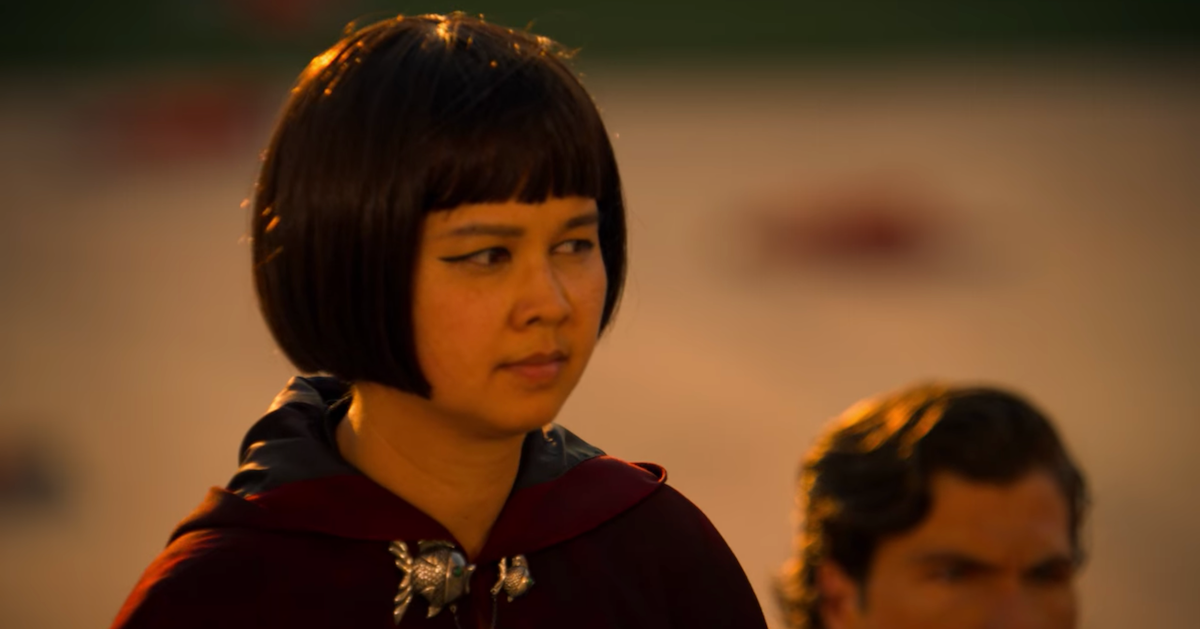 Comedian Charlyne Yi Plays Azrael, the Angel of Death, in 'Lucifer'
SPOILER Alert: This article contains spoilers for Lucifer.
Since it debuted in 2016, the dramedy Lucifer has survived a Fox cancelation, and it's had several "final" seasons on Netflix. Fans haven't been able to get enough of the titular devil himself (played by Tom Ellis), his love interest, Detective Chloe Decker (Lauren German), or the other supernatural and human characters on the show.
Article continues below advertisement
The series officially concluded after six seasons on Sept. 10, and viewers are learning how it all ends for Lucifer and for his loved ones. In the fifth episode, "The Murder of Lucifer Morningstar," Lucifer learns that he abandoned his future daughter, Rory Morningstar (Brianna Hildebrand). He determines that the only way this could have happened is if someone killed him with the blade from the Angel of Death.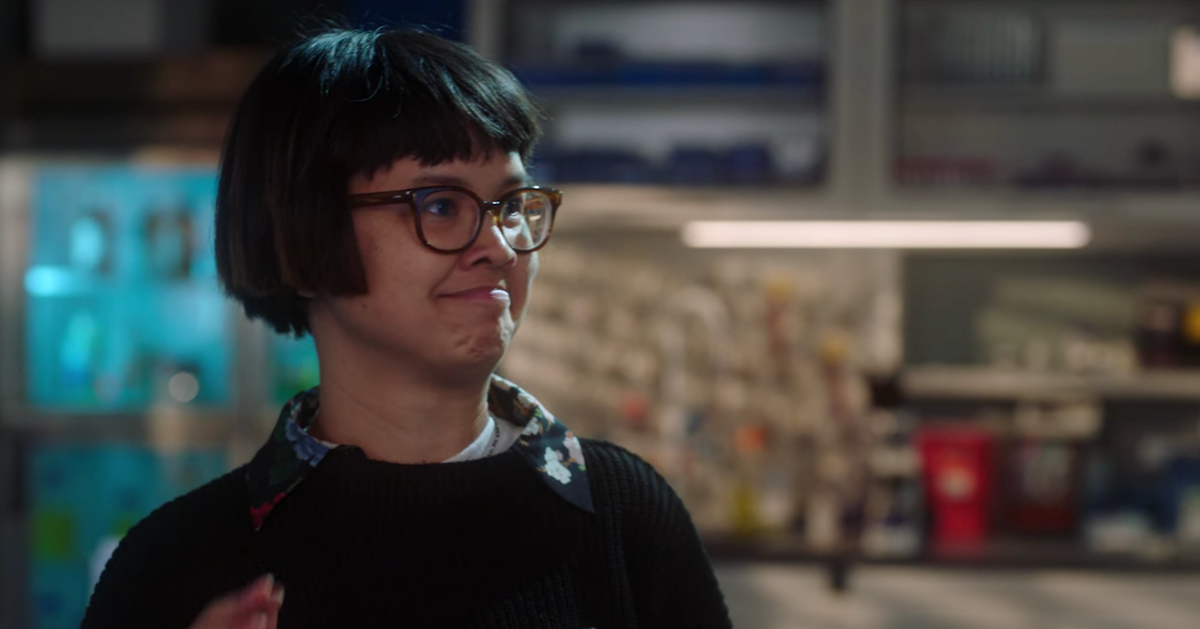 Article continues below advertisement
Though the Angel of Death, Azrael, isn't physically present in Season 6, her blade is a key component in the final set of episodes. Read on for the refresher on Lucifer's younger sister, and to find out more about the actor who plays the Angel of Death.
Who is the Angel of Death in 'Lucifer'?
Azrael aka the Angel of Death is Lucifer's younger sister (played by Charlyne Yi), and she is in charge of bringing deceased humans to their eternal resting place — whether that's in Heaven, or in Hell.
She is the owner of the Blade of Death, which originated from the Flaming Sword. It has the power to completely eliminate the soul of any person who is killed with it (even Celestials).
Article continues below advertisement
Viewers are physically introduced to Azrael in the penultimate episode of Season 3, which is entitled "Boo Normal." Her second and final appearance in the show is in the Season 5 finale, "A Chance at a Happy Ending."
She's present during the final battle, and when Lucifer takes over from God (Dennis Haysbert) in Season 5.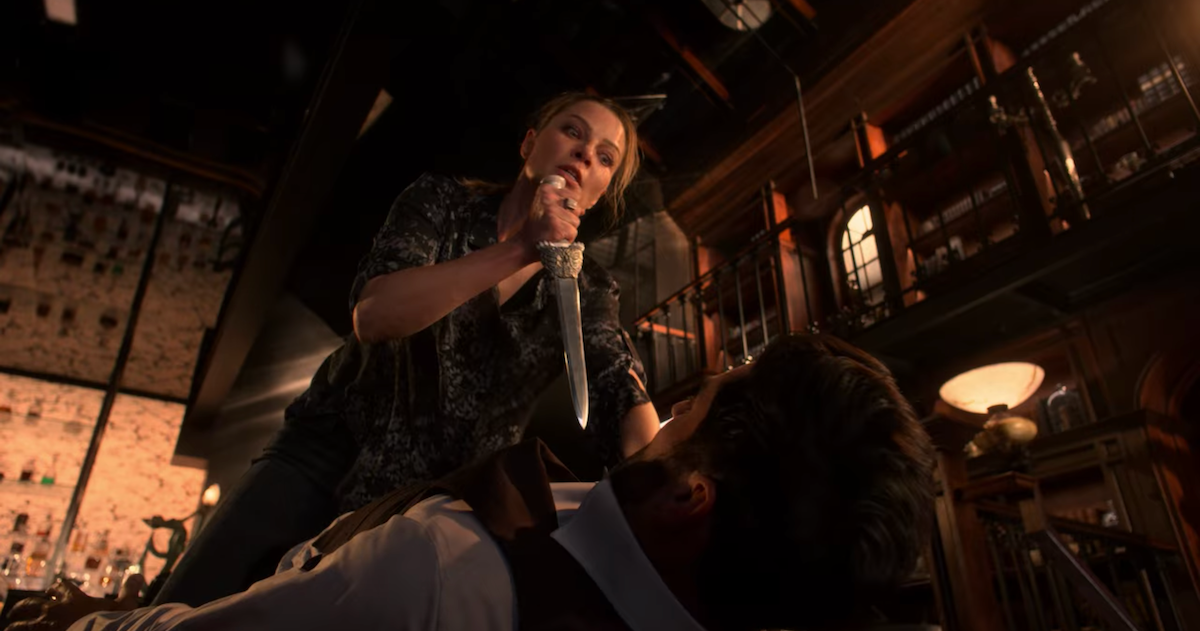 Article continues below advertisement
In Season 6, Lucifer is in possession of the blade, but it later goes missing. He ultimately finds out that Chloe took it, and he concludes that she could be the one who kills him. After a struggle, Chloe recognizes that she has been manipulated by the weapon. She knows she could never truly harm Lucifer, and she drops the blade. He returns Azrael's Blade to Heaven, which deactivates the power of Amenadiel's necklace.
What else has Charlyne Yi appeared in before?
The 35-year-old actor (whose pronouns are they/them) rose to fame with a career in stand-up comedy before taking on the role of Lucifer's younger sibling.
Charlyne made their on-screen acting debut as Jodi in the 2007 comedy Knocked Up. Judd Apatow wrote, produced, and directed the film, which also starred Katherine Heigl and Seth Rogen.
Article continues below advertisement
The screen star also appeared in Cloverfield, Semi-Pro, and All About Steve. Charlyne was the writer and Executive Producer for the 2009 hybrid documentary film, Paper Heart. They also acted in the movie alongside Michael Cera.
Article continues below advertisement
Their other notable acting roles include This Is 40, The Disaster Artist, Second Act, Always Be My Maybe, Jexi, Trolls World Tour, and The Mitchells vs. the Machines.
As for Charlyne's television work, they appeared in 30 Rock, Love, Steven Universe, We Bare Bears, DIY, and Summer Camp Island. The actor had a regular role on Season 8 of House as well.
Their next role is in the film Block Party, which is currently in the pre-production stage of development.
Outside of their screen work, Charlyne is the author of You Can't Kill Me Twice. They also paint nude illustrations on Instagram.
The Lucifer guest star was previously married as well to Jet Elfman. The pair separated in 2017. Before their split, the two were in a band together called Sacred Destinies.
All six seasons of Lucifer are available to stream on Netflix now.