Conversion Therapy Camp Is Scary in More Ways Than One in Queer Slasher Flick 'They/Them' — Who's the Killer?
Peacock's queer conversion therapy camp slasher flick (that's a mouthful) 'They/Them' is a campy whodunit. So, who is the killer?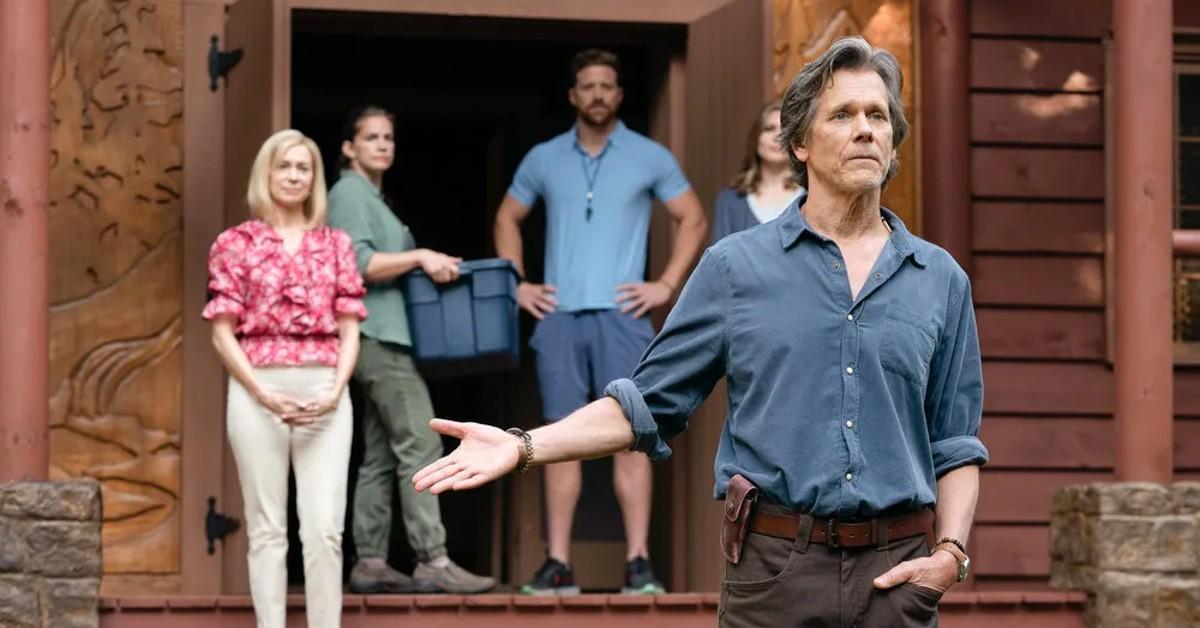 Spoiler alert: This article contains major spoilers for the movie They/Them.
What's scarier than a ghost, a ghoul, or maybe a sadistic demon looking to suck the soul out of you? An LGBTQ conversion therapy camp. Wait, we can one-up that. An LGBTQ conversion camp unknowingly hosting a masked serial killer. Director John Logan's queer slasher flick They/Them — which is pronounced as They-Slash-Them — follows this exact premise. It's basically a queer Friday the 13th.
Article continues below advertisement
"Campers at an LGBTQ+ conversion camp endure unsettling psychological techniques while the campsite is stalked by a mysterious killer," the official synopsis reads. And who's leading the disturbing camp? None other than a chilling Kevin Bacon (Footloose) runs Whistler Camp! You just want to trust him so badly.
The film also stars Theo Germaine (Work in Progress), Anna Chlumsky (Veep), Carrie Preston (The Good Wife), Quei Tann (Dear White People), Monique Kim (High Expectasians), and Austin Crute (Booksmart), among others.
While the often lackluster film features a decent amount of hacky-slashy fun, it also highlights the very real horrors queer people experience on a daily basis. But well-intended social commentary aside, we know why you're here: Who's the masked killer in They/Them?
Article continues below advertisement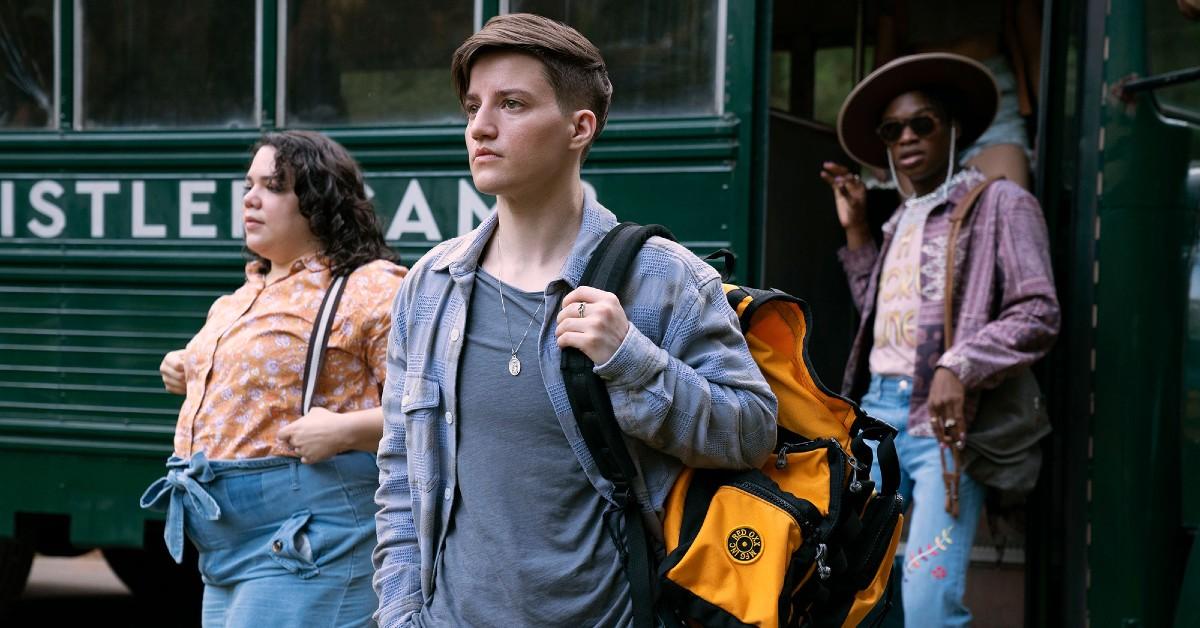 Who's the killer in 'They/Them'?
Just like any whodunit slasher film, They/Them attempts to pull one over on its audience, making it seem like several different people could possibly be the killer.
Article continues below advertisement
Is it the therapist with the sweet smile; the one who calls the campers vile homophobic/transphobic slurs (Carrie Preston) in their sessions? Is it the hyper-masculine athletics director and former "student" (Boone Platt)? Is it the seductive and inviting activities director (Hayley Griffith)? Or maybe it's the sleazy handyman — who turns out to be an utter perve (Mark Ashworth).
Article continues below advertisement
It's easy to convince yourself that the ax murderer is not Kevin Bacon's Owen Whistler — aka the creepily warm Whistler Camp director (at first, it's almost easy to forget that he runs a godforsaken queer conversion camp) — because that would be too obvious. And it is.
It turns out that the masked killer with the bloody ax (real original) is the supportive nurse, Anna Chlumsky's Molly. As a former "student" of the conversion camp, Molly — whose real name is Angie — sought out to get revenge on the sickos who run the camp decades after being tortured there.
If you pay attention, none of the queer campers get chopped up — only the homophobic antagonists (and one student plant) get the ax, literally. Molly/Angie is out to get the bad guys.
Article continues below advertisement
Carrie Preston was "terrified" to play a bigoted character in 'They/Them.'
Carrie Preston's Dr. Cora Whistler — aka the wife of Owen Whistler — is a downright blasphemous, manipulative human being. And boy is Carrie good at delivering those horrific lines. Verbally and emotionally abusing the campers is the character's forte during her "licensed" therapy sessions. Though Carrie is fabulous in the role, she was frightened on the inside.
"I was terrified," she explained to Page Six. "I thought, 'Oh my goodness, I cannot say these things. These are horrible things to say.'"
Article continues below advertisement
"But then I thought, 'Hey listen, this is what the film's about. It's about the horrors of this thing that this woman is doing.' So the film doesn't really work if you don't have that, so I was very happy to be invested in it," Carrie Preston continued.
And while it broke her heart to call these innocent queer characters unspeakable names, Carrie enjoyed stepping out of her comfort zone.
"I usually play the quirky character or the sweet character, that kind of thing. So, I always like an opportunity to do something different, something that stretches me."
Honestly, it's not clear who's a worse person, Dr. Cora Whistler or serial killer Molly/Angie.
They/Them hits Peacock on Friday, Aug. 5, 2022.