Ninja Turtles Fans Were Shocked to Discover [SPOILER] Is the Last Ronin
Who is the Last Ronin in the 'TMNT' series? The dystopian future is basically the 'Logan' version of the 'TMNT' story, but who is the Turtle in it?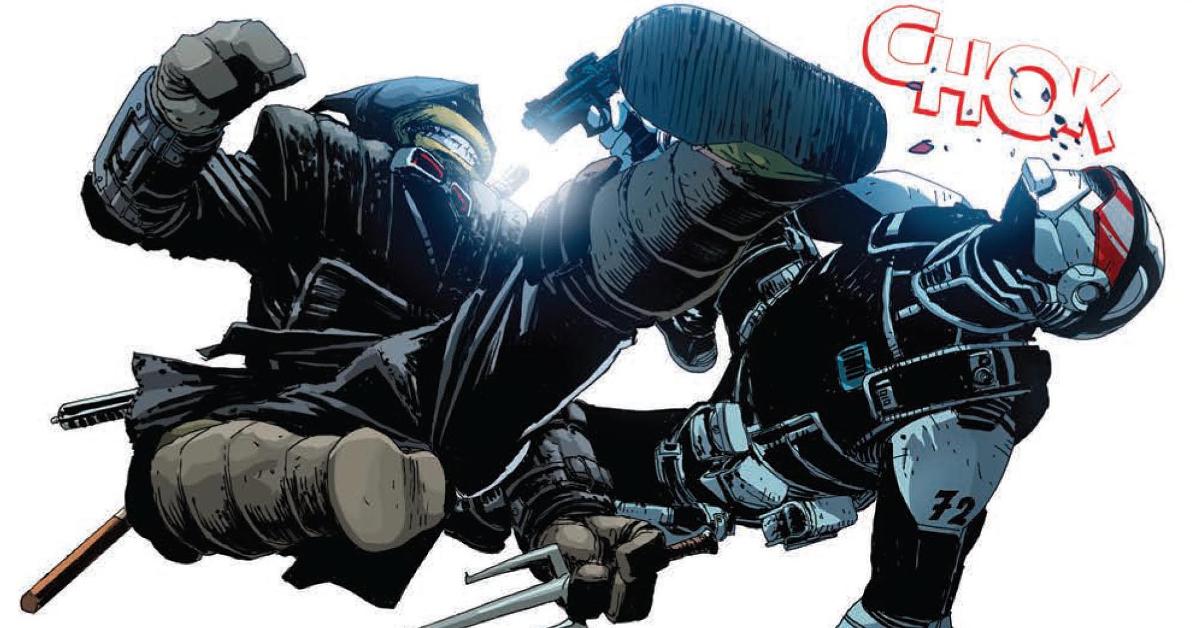 Spoiler Alert: This article contains massive spoilers for TMNT: The Last Ronin.
It's crazy to think that Teenage Mutant Ninja Turtles started off as a parody of Frank Miller's grim and gruesome comic book style, and now it's turned into a full-blown phenomenon that's sold gazillions of toys, and spawned countless video games, films, cartoons, and live-action series. It has captivated multiple generations of children's imaginations, and long-time grown up fans too, who are wondering who the Last Ronin is in the TMNT comic series.
Article continues below advertisement
Who is the Last Ronin in the 'TMNT' comic?
Long-running comic books will go to some extreme lengths in order to keep characters and storylines fresh. One such tactic is placing familiar protagonists in different situations, like showing them as "old men" operating in an impossible-to-thrive world. There's something about seeing someone with long-cultivated skills but diminished talents still fighting the good fight.
It's basically the entire thesis of Cormac McCarthy's The Road and No Country for Old Men, something that was adapted for the Old Man Logan storyline, and the subsequent X-Men film, Logan, based on the same comic arc. There's a reason why it's easily hailed as the best, and for many people, only truly good X-Men movie (the R rating helps too).
Article continues below advertisement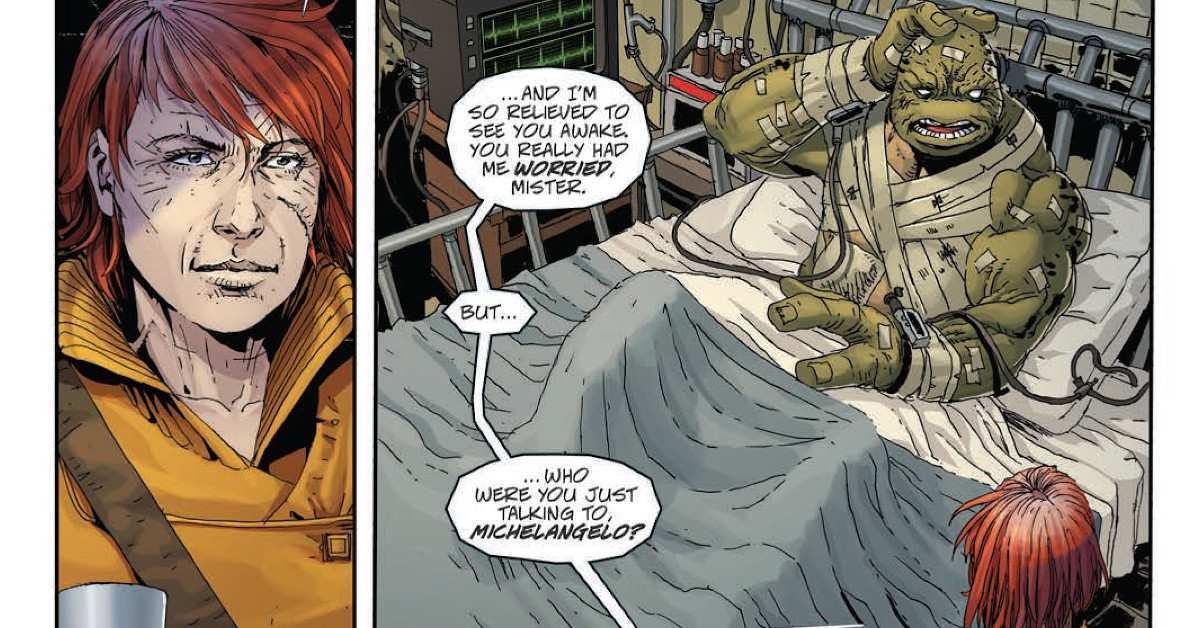 Kevin Eastman, the OG creator of Ninja Turtles actually offered up some interesting insight as to why people seem to be obsessed with the "Old Man" narrative in comics:
For him, he attributes The Dark Knight comic series (by Frank Miller) as a shining example of an instance where a beloved comic series really hits it out of the park.
Article continues below advertisement
"Well, like everything in our medium - the idea of an aging hero / superhero looking for that final redemption isn't a new one, but The Dark Knight Returns really did such an incredible job of telling that tale," he said. "People like me have been jonesing to do it with my own characters, and the fans of all these legendary / icon characters they / we have all grown up on, want the same thing - that last look at the end of a long road, and how will it end? I love it, always have, and hope it doesn't go away anytime soon."
Article continues below advertisement
Kevin has his own Dark Knight Returns moment with the Teenage Mutant Ninja Turtles: The Last Ronin series, which features an aging, remaining member of the Ninja Turtles in a post-apocalyptic world forced to face legions of baddies all on their own.
So which Ninja Turtle is it? Believe it or not, it's the fun-loving Michelangelo.
While the team's leader, Leonardo was probably the most obvious choice, or the dark and temperamental Raphael, Mikey's the one who's on a bloodthirsty mission of vengeance that involves him taking out the grandson of Shredder, Master Oroku Hiroto, who murdered Leonardo, Donatello, and Raph 10 years earlier. It's a huge jump for the beloved character and one that may be particularly heartbreaking for readers to see him go through that transition.
Article continues below advertisement
Throughout Issue No. 1, Michelangelo's constantly haunted by the days he used to spend with his brothers, and hears their banter when he isn't dominating foot soldiers and Mouser robots. While he's still rocking his nunchucks, he also carries Raphael's sai, Donatello's bo staff, and Leonardo's katana, but his primary weapon of choice in the first issue is a tonfa.
Article continues below advertisement
In case the whole "I'll get revenge even if it kills me" storyline hasn't dialed you into just how bleak The Last Ronin is, throughout the issue, Michelangelo is constantly wondering aloud if he should commit seppuku (ritualistic honor suicide).
As you can imagine, the story doesn't culminate in a happy ending, even if Mikey does reunite with an old friend.
When will 'The Last Ronin' be available at comic book stores near you?
The Last Ronin books will be hitting stores on five different dates, and they are as follows:
TMNT: The Last Ronin Book 1: Oct. 28, 2020
TMNT: The Last Ronin Book 2 on-sale date: Dec. 16, 2020
TMNT: The Last Ronin Book 3 on-sale date: Feb. 17, 2021
TMNT: The Last Ronin Book 4 on-sale date: April 14, 2021
TMNT: The Last Ronin Book 5 on-sale date: May 19, 2021
So you'll have to wait until summer of next year to see how this whole thing ends.