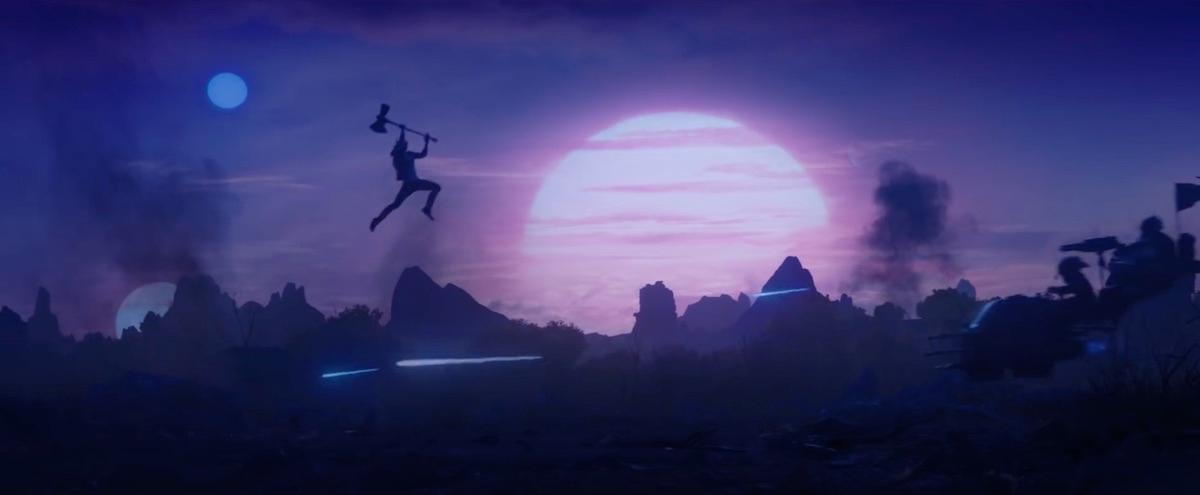 'Thor: Love and Thunder' Is Quite the Family Affair
Of all the original Avengers, it's a surprise that the one who's had the most longevity is Thor. The character was introduced in 2011 and while his first two movies certainly had their fans, they were a bit lackluster compared to the Iron Man and Captain America films. However, as we head into phase four of the MCU, Tony Stark and Steve Rogers have retired and Thor (Chris Hemsworth) is still going strong.
Article continues below advertisement
Thor: Love and Thunder, now streaming on Disney Plus, brings back beloved characters like Valkyrie (Tessa Thompson) and Jane Foster (Natalie Portman), it will also introduce new ones like Christian Bale's Gorr the God Butcher. But one new addition has caught the attention of fans: the little girl who appears with Gorr at the beginning of the film.
So, who is she and who's the actress behind the character? The answer may surprise you.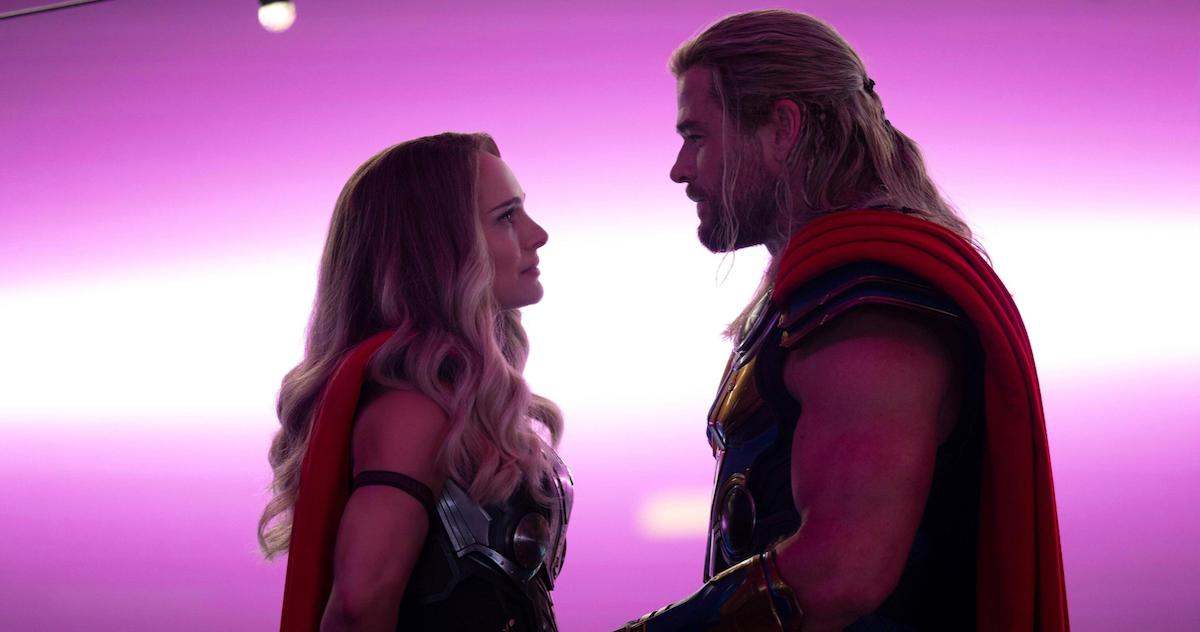 Article continues below advertisement
Who is the little girl in 'Thor: Love and Thunder'?
We're first introduced to the little girl in Thor: Love and Thunder in the opening scenes of the movie. The little girl is Love, the daughter of Gorr, who will turn into the movie's primary villain. The two are seen stumbling across an arid desert landscape, looking in vain for any signs of food or water.
Gorr asks the gods to save his daughter but his prayers are unheeded and she dies. After Love's death, Gorr comes across the god he had been praying to. When Gorr confronts the god about his indifference, the god mocks Gorr's faith. In a fit of anger, Gorr takes up the Necrosword and kills the god, earning his moniker of the God Butcher.
Article continues below advertisement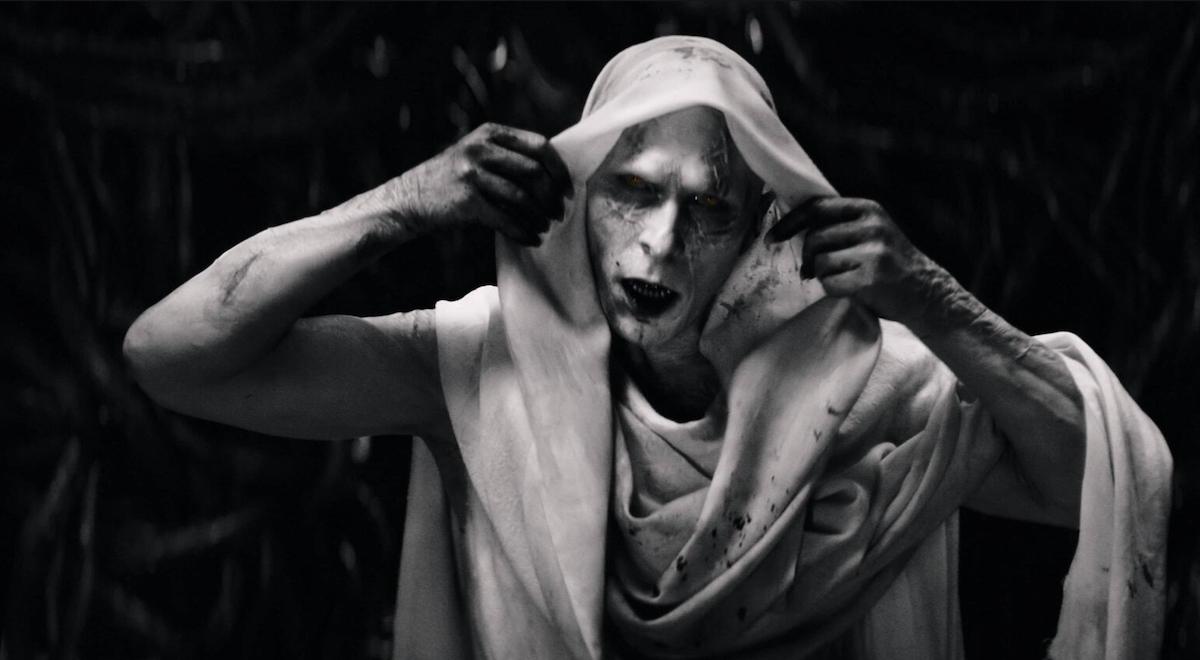 Who plays Love in 'Thor: Love and Thunder'?
Thor: Love and Thunder is a family movie — especially for the Hemsworths. Per Hollywood Life, the character of Love is played by none other than Chris's daughter, India Rose Hemsworth.
And she might eventually play a larger role in the Thor universe. Although Gorr's daughter dies in the beginning of Thor: Love and Thunder, that's not the last of her. When Gorr finds his way to Eternity, he chooses to bring back Love.
Article continues below advertisement
Gorr gets to spend his final moments with his beloved daughter before he dies. Following his death, Thor takes in Love, which leaves the possibility of a bigger role for Love in upcoming Thor projects.
It wasn't just Love who got to act in the newest Thor installment. Chris's twins, Sasha and Tristan, appear in the movie as younger versions of Thor. Plus, director Taika Waititi's children also had small parts in the movie, as did the kids of Natalie Portman and Christian Bale.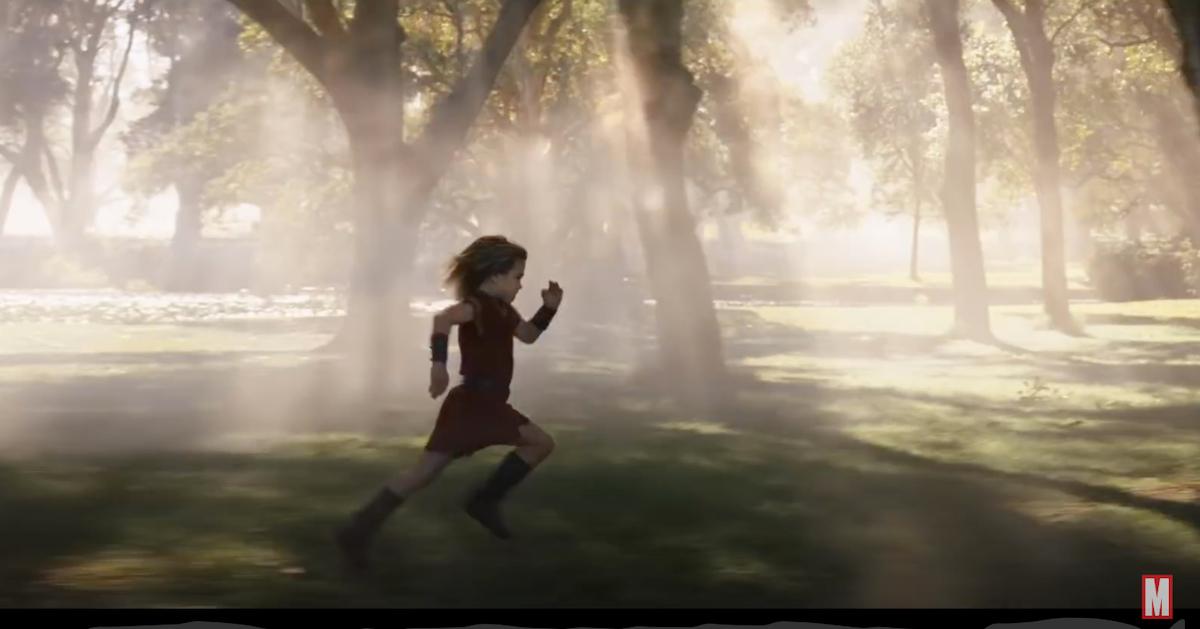 "It felt like a one-off, fun family experience," Chris said of filming with his kids. "I don't want them to now go and be child stars and actors, it was just a … special experience that we all had and I loved it. They had a great time."
Thor: Love and Thunder is now streaming on Disney Plus.