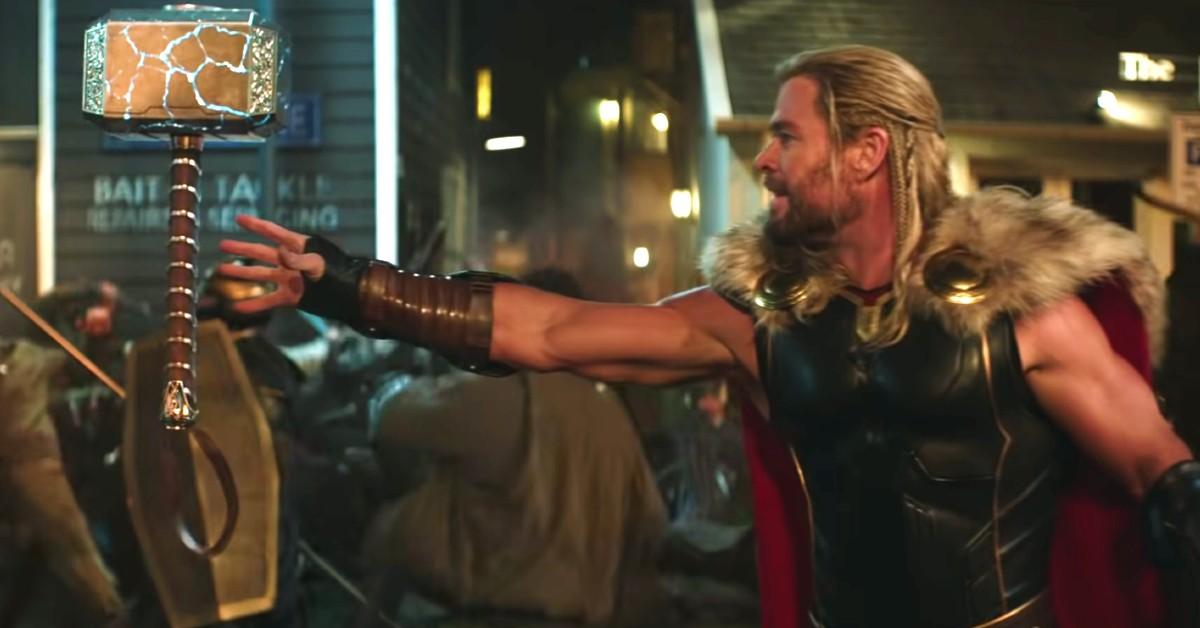 Is 'Thor: Love and Thunder' One of the Best or Worst Marvel Films? Critics Are Divided
Article continues below advertisement
Thor: Love and Thunder currently has a 72 percent rating on Rotten Tomatoes, based on 120 reviews from critics. So how does the newest Thor adventure stack up in the Marvel movie rankings? Let's see what critics had to say.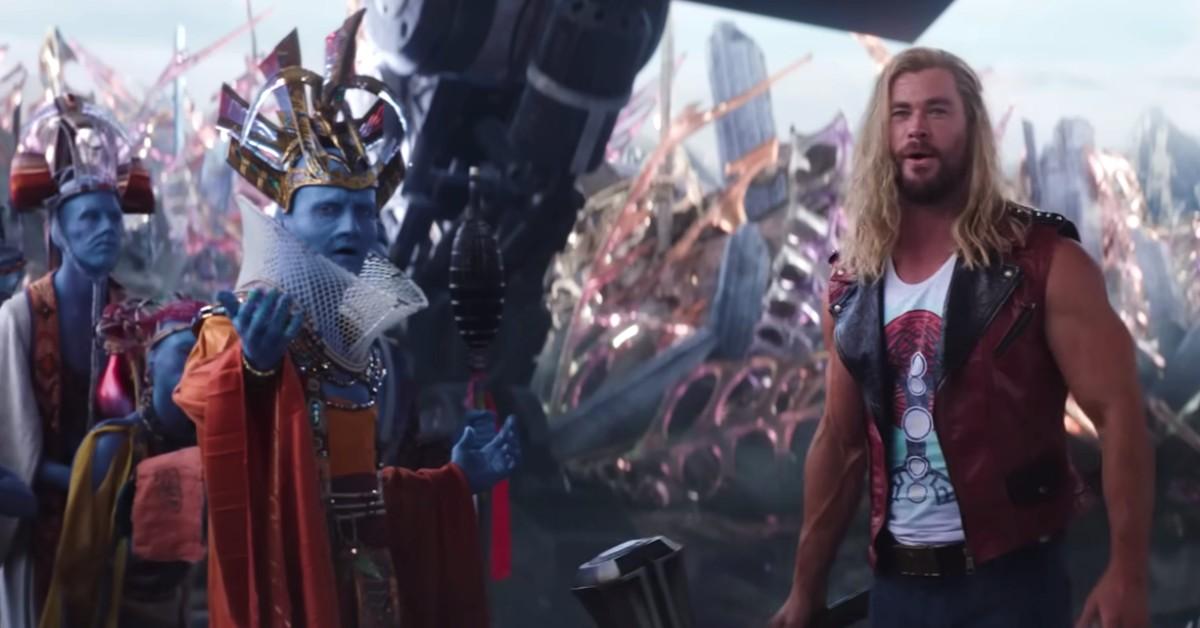 Article continues below advertisement
Some critics say 'Thor: Love and Thunder' is one of the best Marvel films to date. Others disagree.
Rosie Knight of Nerdist awarded Thor: Love and Thunder 4/5 stars, writing that the film is, "Both entirely the movie you expect and not at all the film you thought it would be. It's a rollicking romantic adventure — about exactly who you think, no matter what the lead-in interviews might have had you wondering — but it's also a story about parenthood. It's as rambunctious and colorful as Ragnarok but also a different sort of film entirely."
CNN's entertainment critic Brian Lowry wasn't impressed. He wrote in his review that, "The impressive mix of tones and styles that director Taika Waititi pulled off in Thor: Ragnarok largely fizzles in Thor: Love and Thunder, which isn't as funny as it wants to be, as stirring as it needs to be or romantic as it ought to be. Although well paced at just under two hours, instead of the hoped-for fireworks this comes a little too close to feeling like a post-Fourth of July dud."
Article continues below advertisement
Nick Schager of The Daily Beast deemed Thor: Love and Thunder a, "grand disappointment."
He writes: "Waititi's latest MCU effort works overtime to muster up hard-hitting humor and romantic pathos. Yet the strain shows, resulting in a wannabe-rollicking adventure that overdoses on one title element at the expense of the other."
Article continues below advertisement
Brian Truitt of USA Today enjoyed the grandiosity of Thor: Love and Thunder. He wrote, "Raise your tankards of mead: Director Taika Waititi's Thor: Love and Thunder is a superhero romantic comedy with plenty of rippling biceps, an unshakable love for 1980s action movies and heavy metal, and most importantly, a big goofy heart."
In Brian's opinion, Chris Hemsworth, "put in quality time on his character work in recent years, giving Thor enough existential crises to make him one of the MCU's funniest, most relatable personalities. And he's at his peak here in Thor: Love and Thunder." He gave the film 3.5/4 stars.
Article continues below advertisement
The official Marvel movie ranking according to Rotten Tomatoes critical reviews has Thor: Love and Thunder claiming... the fourth-lowest spot on the list. Ironically, Thor: Ragnarok is ranked as the fourth-highest MCU film on the same listing.
Article continues below advertisement
Literally everyone praised Natalie Portman's impressive transformation for the film. Christian Bale also garnered a heaping of praise for his portrayal of Gorr the God Butcher. Jordan Farley of GamesRadar wrote that Gorr was "one of the MCU's more effective villains." He continues, stating "the character transcends a rote revenge origin story thanks to a deliciously unhinged performance that veers between frightening and laugh-out-loud funny, often in the same sentence."
Catch Thor: Love and Thunder on July 8, 2022.