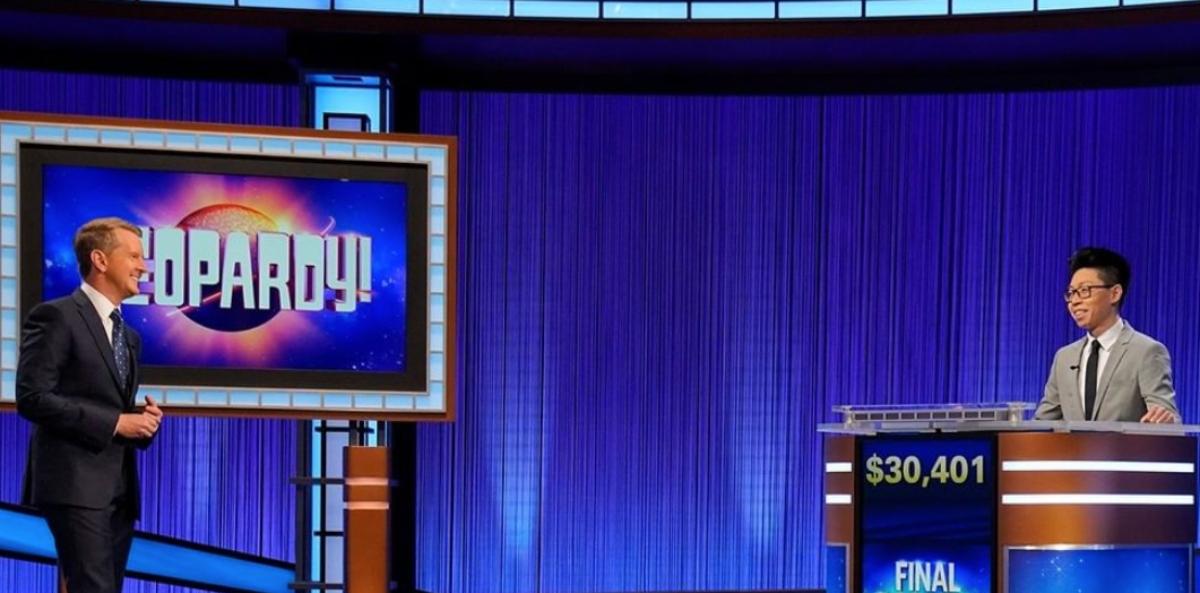 We'll Take "Who Is the New Host of 'Jeopardy!'?" for $1,000
Former Jeopardy! champion Ken Jennings and actor-neuroscientist Mayim Bialik have been pulling double (Jeopardy) duty as the hosts of the popular game show after the unfortunate passing of longtime host Alex Trebek. But have we finally landed on the permanent host of Jeopardy!? Please answer in the form of a question.
Article continues below advertisement
Who is the new host of 'Jeopardy!'? (There are two!)
Both Ken and Mayim were slated to host Jeopardy! through Season 38, which, according to Deadline, ends on July 29, 2022. Up to this point, they've each hosted the show based on their availability. However, on July 25, TVLine reported that both stars will become permanent hosts for Season 39.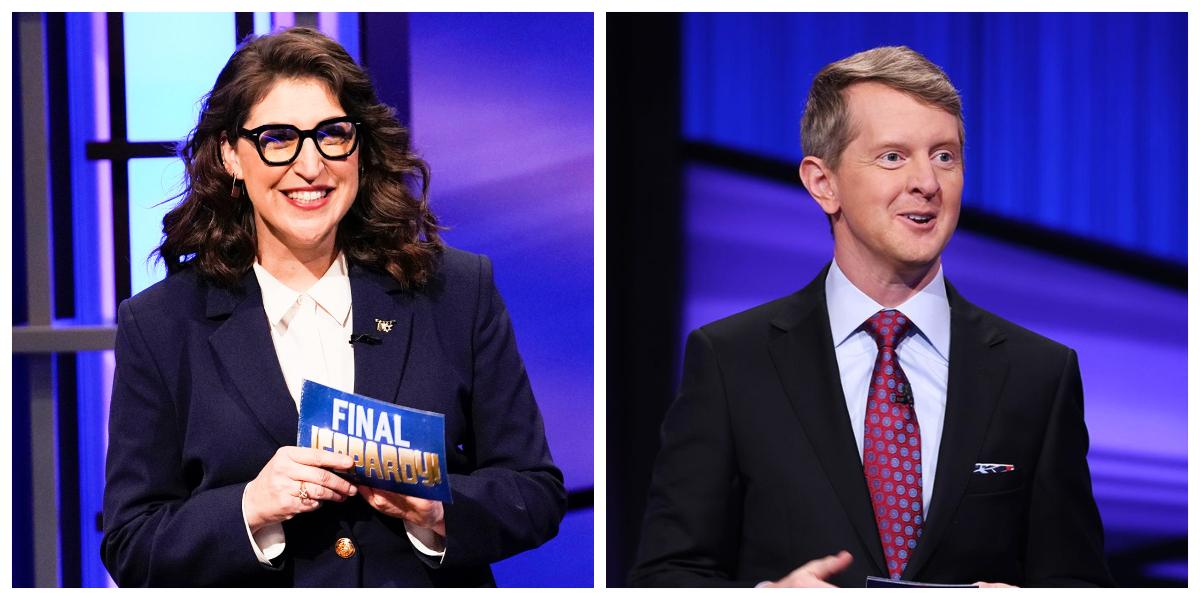 Article continues below advertisement
According to a poll run by TVLine, only 18 percent of respondents voted that Mayim and Ken should continuing sharing Jeopardy! hosting duties. Instead, 54 percent voted that Ken should take over full-time, while only 19 percent voted for Mayim to take the reins on her own.
Perhaps this discrepancy shouldn't come as a surprise given some of the feedback Mayim has received since stepping in as a temporary host. While it's only natural that the new hosts might both do things to make the show more their own, some fans weren't too happy with at least one update Mayim made.
Article continues below advertisement
Mayim began referring to the first round of Jeopardy! as "Single Jeopardy," instead of what it's normally called, which is simply "Jeopardy." This makes sense because round two is called "Double Jeopardy." Sadly, we live in a world where people fear change, and do irrational things like call Mayim a "monster" on social media.
Article continues below advertisement
There are a lot of fun surprises in 'Jeopardy!'s' future!
Along with Mayim and Ken officially sharing hosting duties, don't forget that the show also has a brand-new executive producer in the form of Michael Davies, who's bringing a few new ideas to the table. Relax, everybody — updating Jeopardy! doesn't mean we've all forgotten Alex Trebek. These new adventures add to an incredible legacy Alex spent decades building.
In a recent blog post on the Jeopardy! site, Michael dropped the announcement that a post-season Second Chance Tournament was on the horizon. This idea was solidified when the structure of the Jeopardy! National College Championship didn't allow for one semifinalist to advance to the finals, so why not have a new tournament for that person and others like them?
Article continues below advertisement
Michael revealed that he began thinking about a Second Chance Tournament almost the day he started working as executive producer. He explained that after witnessing Jessica Stephens beat Matt Amodio, but ultimately losing to Jonathan Fisher by a mere $401, he thought to himself: "Wow, wouldn't it be a cool idea to have a tournament where we bring excellent contestants like Jessica back?"
Luckily, it turned out that other people both inside and outside of the show already had the same idea.
Article continues below advertisement
Michael also said in his post that he's kicking around a possible Jeopardy! Book Club. Not only does the show revolve around reading books for research purposes, but the show's staff are also avid readers. In his post, Michael mentioned coming upon senior researcher Michael Harris reading a book at his desk. Harris quickly put it away, but Michael Davies could not have been happier, even asking him what book he was reading. (Answer: Bullet Train by Kotaro Isaka.)
And thus, the dream of a Jeopardy! Book Club took form. As of now there are no more details other than the desire to have one, but Michael hopes to work with libraries and independent bookstores all over the country to bring this to fruition. He did assure anyone reading that if an idea ends up on the Jeopardy! website, it's likely to happen. We're gonna hold him to that!
Jeopardy! airs weeknights at 7 p.m. EST on ABC.