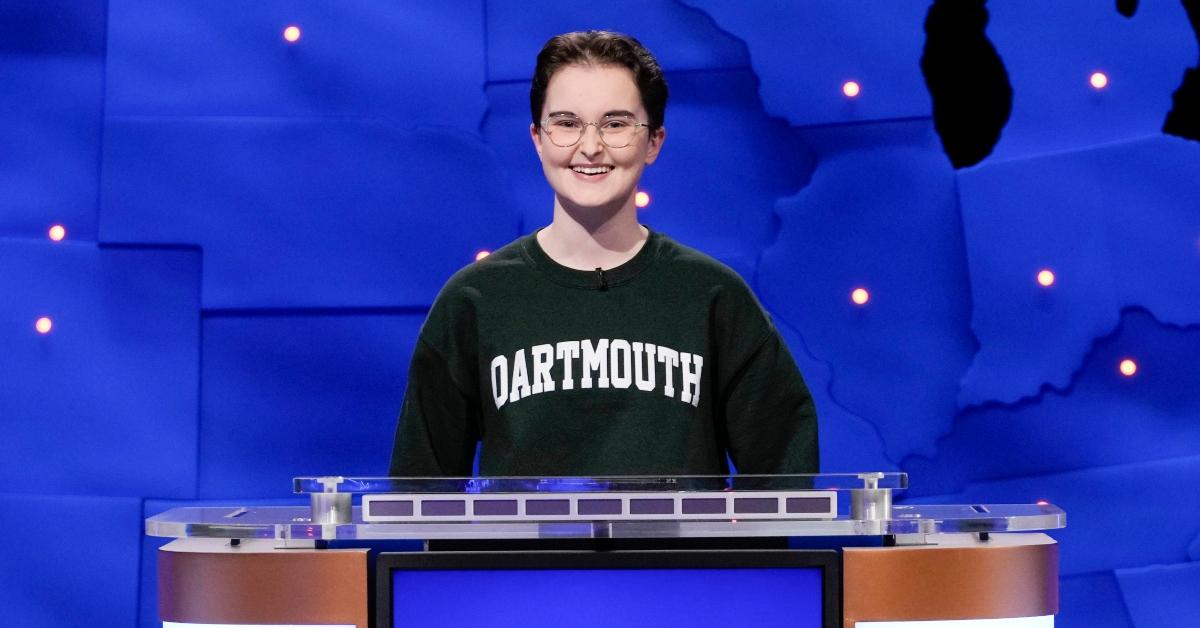 Gus Guszkowski Has the Best Name We've Ever Seen on Any Episode of 'Jeopardy!'
Since the death of Alex Trebek, Jeopardy! has been going through a lot of changes. It's almost as if the show itself is trying to figure out who it is now that its intrepid host is no longer with us. Speaking of hosts, Jeopardy! has yet to replace Trebek. Instead, former champion Ken Jennings and actress/neuroscientist Mayim Bialik have been switching off.
Article continues below advertisement
Some of the old stalwarts are also getting a reboot. What was once the Teachers Tournament is now the Professors Tournament. The College Championship is a miniseries all on its own, rebranded as Jeopardy! National College Championship. The National College Championship began on Feb. 8, and we immediately fell in love with contestant Gus Guszkowski. What a name and what a thrill to watch!
So, who is Gus and are they returning for another round?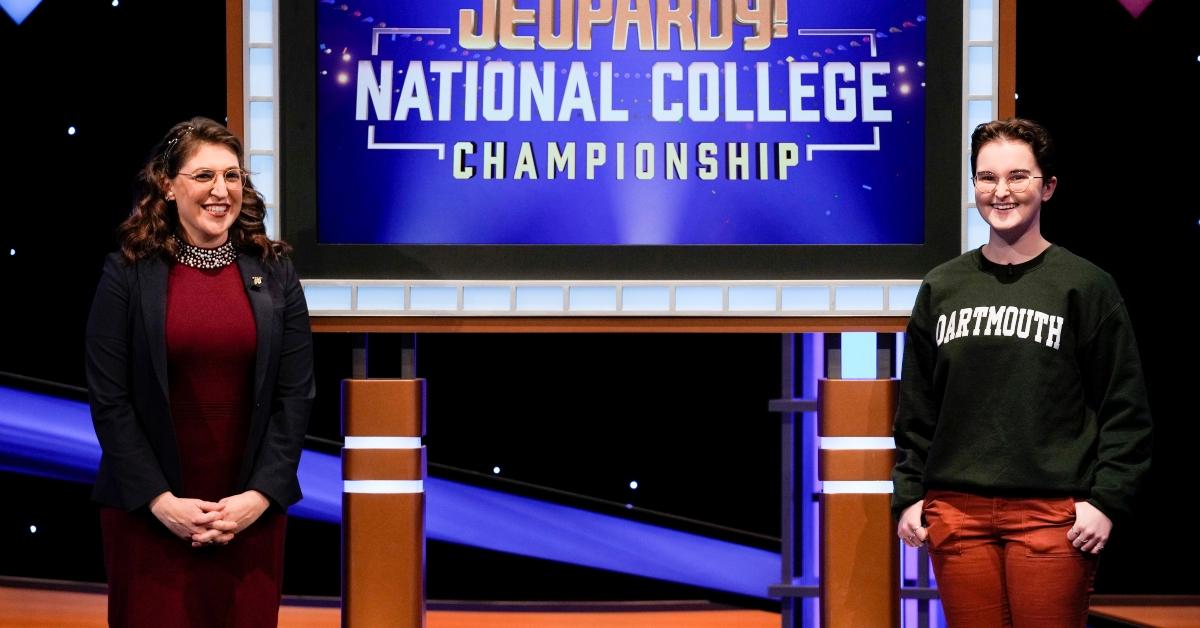 Article continues below advertisement
Who is Gus Guszkowski?
At the time of the show's taping (and we assume now), Gus was a senior at Dartmouth College majoring in classics. Essentially a classics major studies literature, philosophy, history, and languages of the ancient Greeks and Romans. And while Gus is clearly very bright — hello, Dartmouth! — competing on Jeopardy! was actually their father's dream.
In an interview with Dartmouth, Gus said their dad once tried out for Jeopardy! somewhere around 13 times! In fact, it was Gus's dad who sent them the link to the online application tests. This is like the academic version of Varsity Blues, except we do want their life!
Article continues below advertisement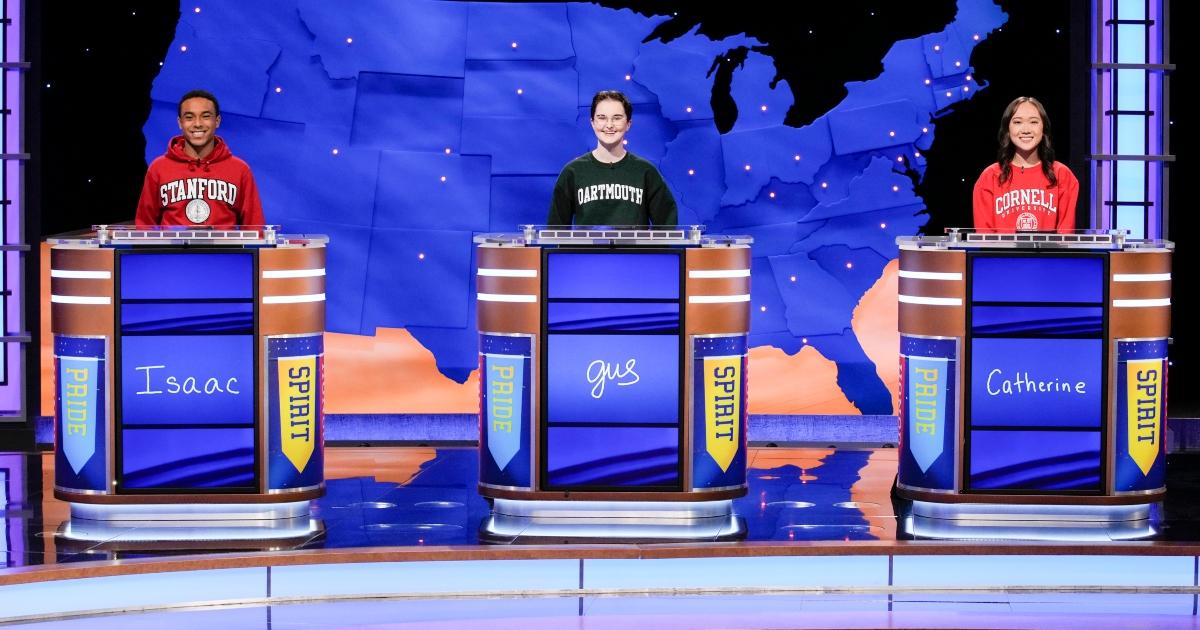 After Gus successfully nailed the online tests, they zipped through a Zoom interview, then it was off to the tournament. That's when the jitters really set in. "Before I went, I was so nervous because there were 36 of us, plus three alternates. Meanwhile, I kind of did this on a whim, and got way further than I expected to."
Article continues below advertisement
What's Gus's non-Jeopardy! life like?
OK, this is adorable. Evidently the impetus behind attending Dartmouth was a love of hazelnut gelato. Hailing from northeastern Connecticut (a place that, according to Gus has, "a lot of cows and not so many people"), their family used to pass through Hanover, New Hampshire (the home of Dartmouth) en route to a vacation in Canada. While in Hanover, they always used to get really good gelato at a place that, unfortunately, is now closed. We get it, we'd do almost anything for a frozen treat.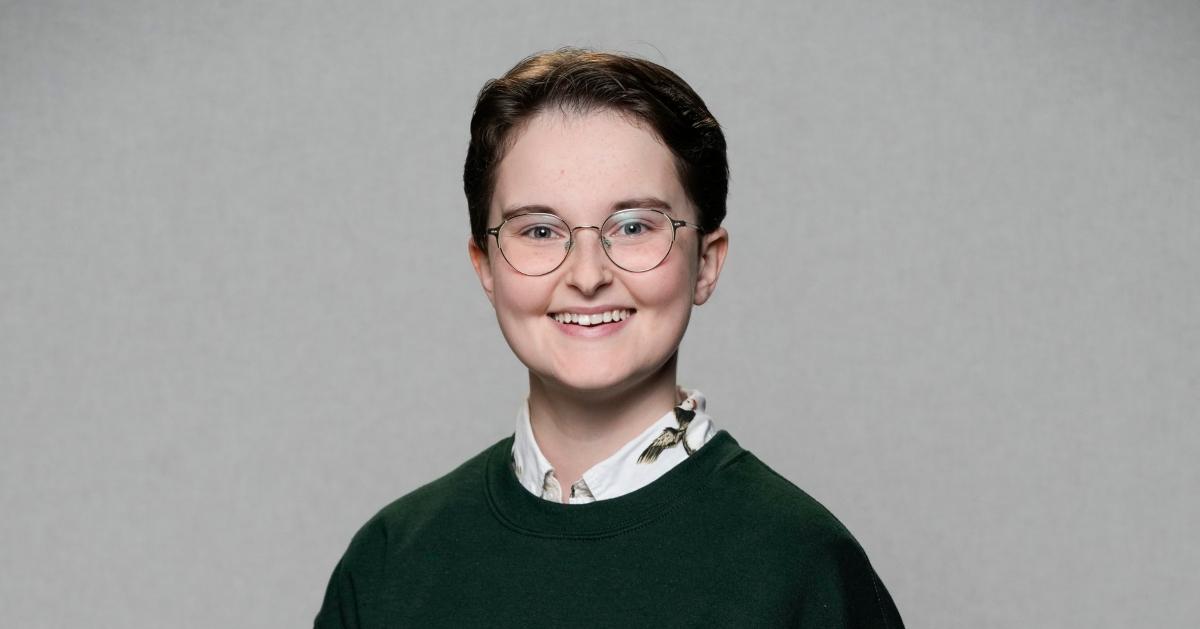 Article continues below advertisement
It's tempting to think a classics major can't inject any fun into their studies, but Gus is here to prove us wrong. They're finishing their senior year with two hugely intense projects: The first is an "honors thesis about the overlooked significance of hair in Euripides' tragedy, The Bacchae." (As Fran Lebowitz once said, "You're only as good as your last haircut.")
Gus's second project is translating The Bacchae from Greek into English, then directing a multidisciplinary production of it. It seems as if Gus would prefer to be offstage or behind the camera. When asked if they'd tune into their Jeopardy! episode, they said not a chance. "I'd just fixate on the times when I made a weird face or when I didn't buzz in fast enough on a question I knew. Let it remain like a blurry, hazy, good memory."
Unfortunately, Gus didn't advance to the next round, but we had one heck of a time watching them play. Gus still walked away with $10,000, which is $10,000 more than they had before playing. Plus, it's clear the real joy here is helping Gus's dad finally live out his dream, kind of.