Viewers Might Soon Be Able to Learn Who Vanessa's Dad Is on 'Chicago Med'
Vanessa has pieced together half of her biological parentage on 'Chicago Med' — but who is the young doctor's biological father?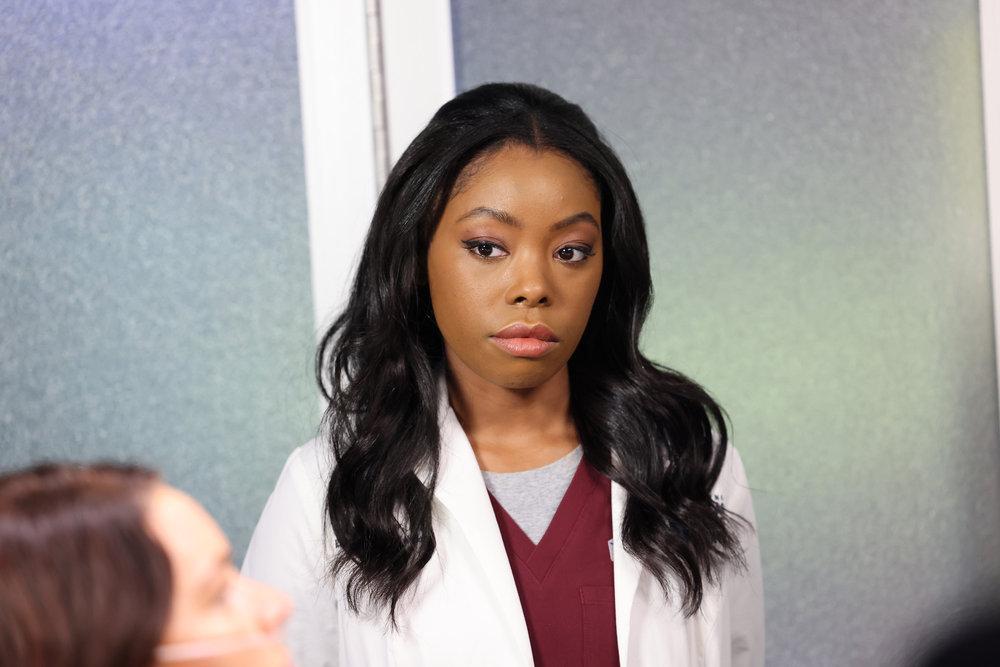 Since Vanessa Taylor (played by Asjha Cooper) first entered the Emergency Unit on Chicago Med, she's worked very well with the rest of the staff, despite being the newbie.
Throughout her tenure on the show, viewers have been able to slowly piece together her family tree. Coming into the hospital, all Vanessa knew was that she was adopted. But since then, we've watched her slowly realize who her biological family members are — and this is just the beginning.
Article continues below advertisement
Vanessa has already uncovered who her biological mother is, complicating things in the hospital. But who could her father be? Could he also work at the same hospital? Here's what we know.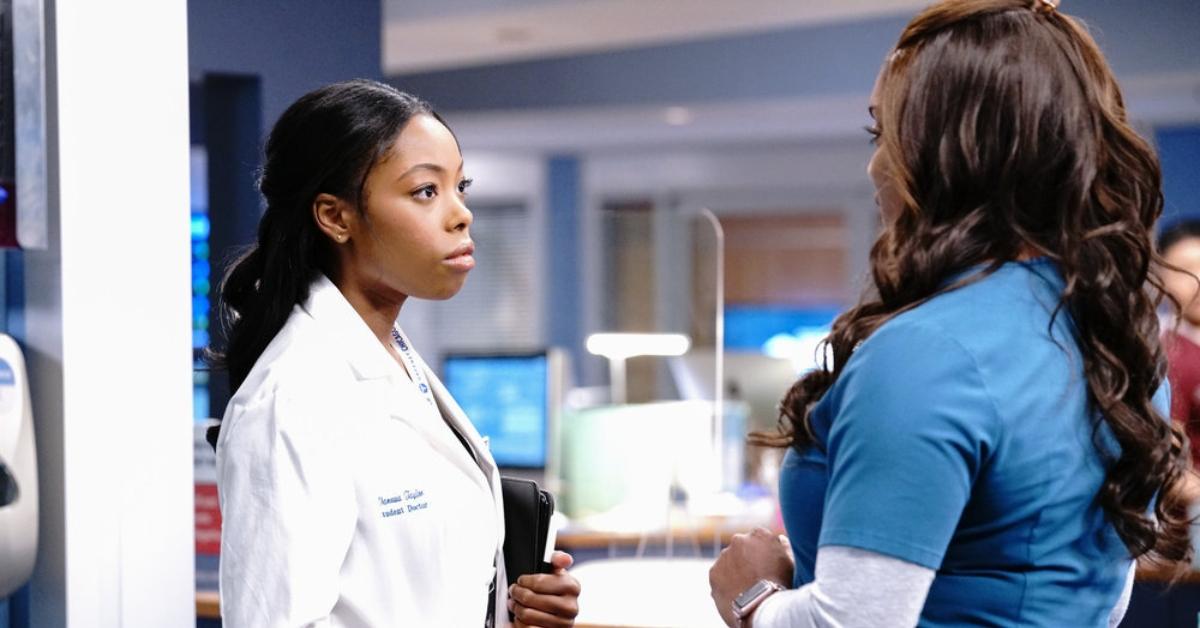 Article continues below advertisement
We've already learned who Vanessa's mother is — and she works in the same hospital.
Not long after Vanessa was brought to the hospital, she was already pulled into the drama between the other staff members.
Prior to Vanessa's arrival, Maggie Campbell, one of the charge nurses at the hospital, had started talking about the daughter she previously gave up for adoption. It doesn't take long after her residency started for Vanessa to piece together who her real mother is.
Once Vanessa has confidently pieced together her relationship with Maggie, she confronts the charge nurse to confirm that she is, indeed, her biological mother.
In the moment though, Vanessa convinces Maggie that she wants to keep the relationship a secret — more to protect her own career than anything else, as she doesn't want some of the other students to believe she was a product of favoritism.
Article continues below advertisement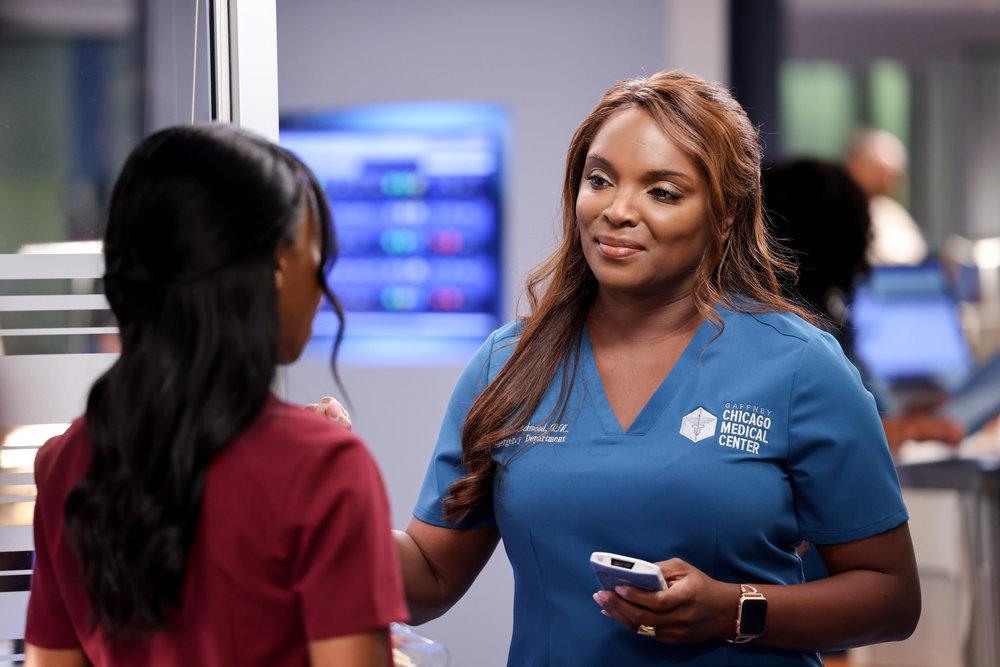 It wasn't until the Season 7 fall finale that the other staff members at the hospital learned that Maggie is Vanessa's mother, when Vanessa herself confesses it. But, of course, Maggie is only one half of Vanessa's biological parentage.
Article continues below advertisement
Who is Vanessa's father? We don't quite have that answer yet.
While learning the ropes of an emergency department, Vanessa has also been learning so much about her own personal history. But uncovering who her biological mother is is only the beginning.
At this time, we're not quite sure who Vanessa's biological father is — and Maggie has yet to hint at who it could be, either. But it seems we may learn more later on in Season 7.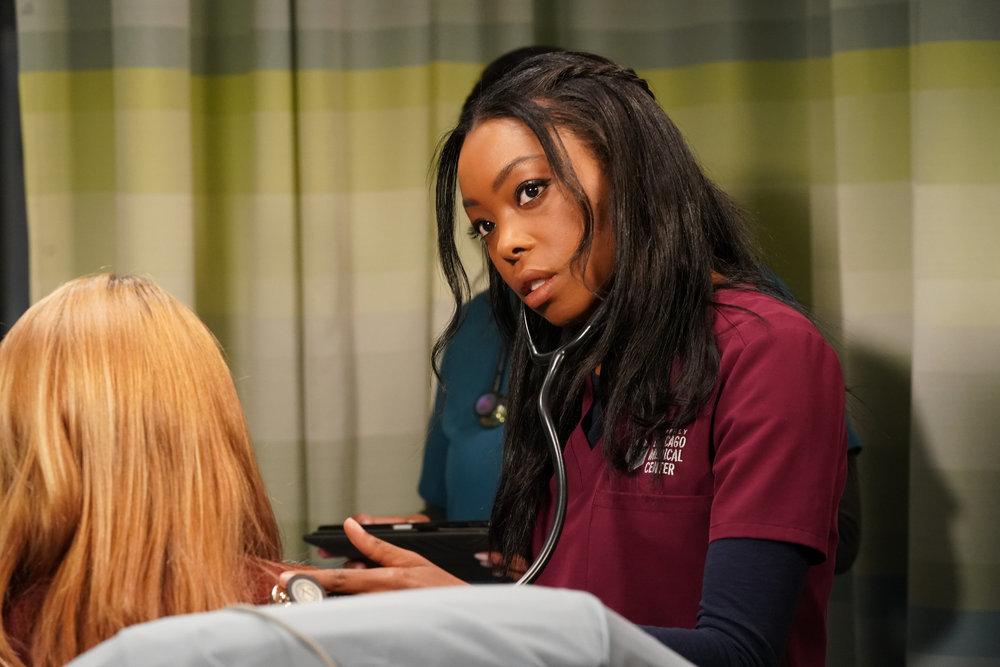 Article continues below advertisement
"Maggie is back in Vanessa's [life] and vice versa. So, we're going to keep exploring that.," showrunner Andrew Schneider told TVLine. "What does it mean? What does it mean in terms of Vanessa's adopted family? And then there's the question of who is the biological father? Does he re-enter the picture in some way? Professionally, we play a little bit of that coming back in [Episode] 10 about the fallout from that announcement."
We may not have all of the answers on Vanessa's family history right now, but for Chicago Med fans, you'll surely be able to start piecing it together as the season progresses.
Chicago Med airs on Wednesdays at 8 p.m. on NBC.