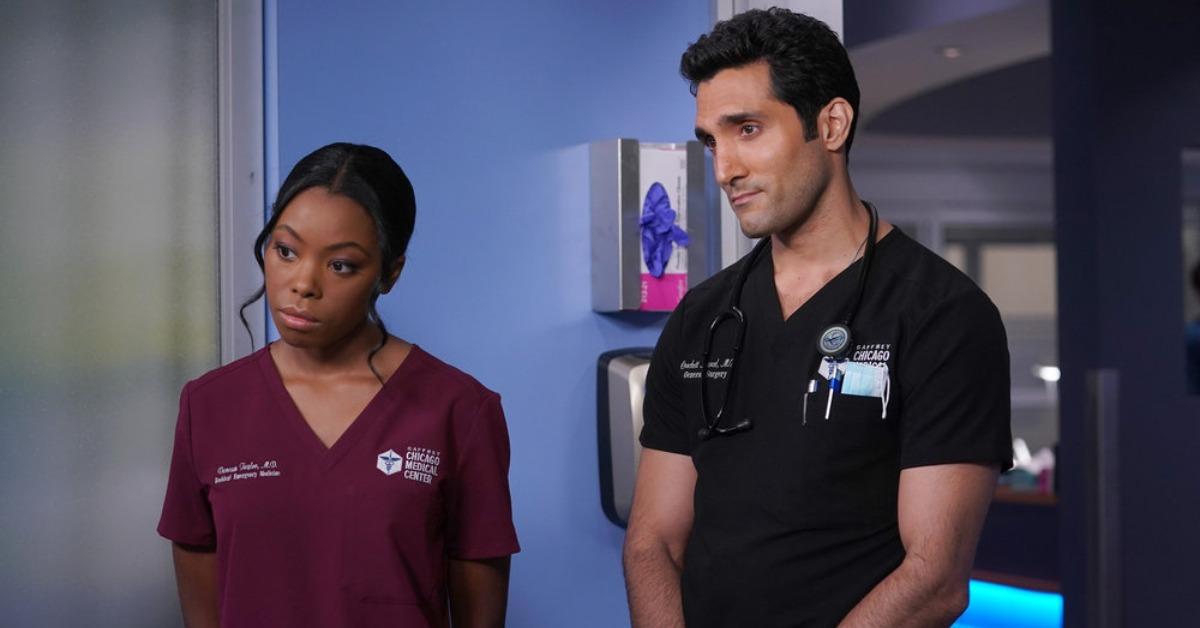 Crockett and Vanessa Could Be the Next Surprise Couple on 'Chicago Med'
By Chrissy Bobic

Oct. 20 2021, Published 1:14 p.m. ET
Spoiler alert: This article contains spoilers for those who aren't caught up on Chicago Med.
There's an unofficial Murphy's Law concerning primetime dramas — characters who can get together will get together. And Chicago Med isn't immune to it. But will Crockett and Vanessa get together and be the next big couple to come out of the series? They have genuine chemistry. And right now, some fans are convinced it's happening.
Article continues below advertisement
On the other hand, others aren't so sure they're ready to ship the mentor/student relationship. Sure, it has been done before on other medical dramas. However, some viewers aren't feeling the vibe between Crockett and Vanessa. One thing is for sure though, the writers are throwing them together.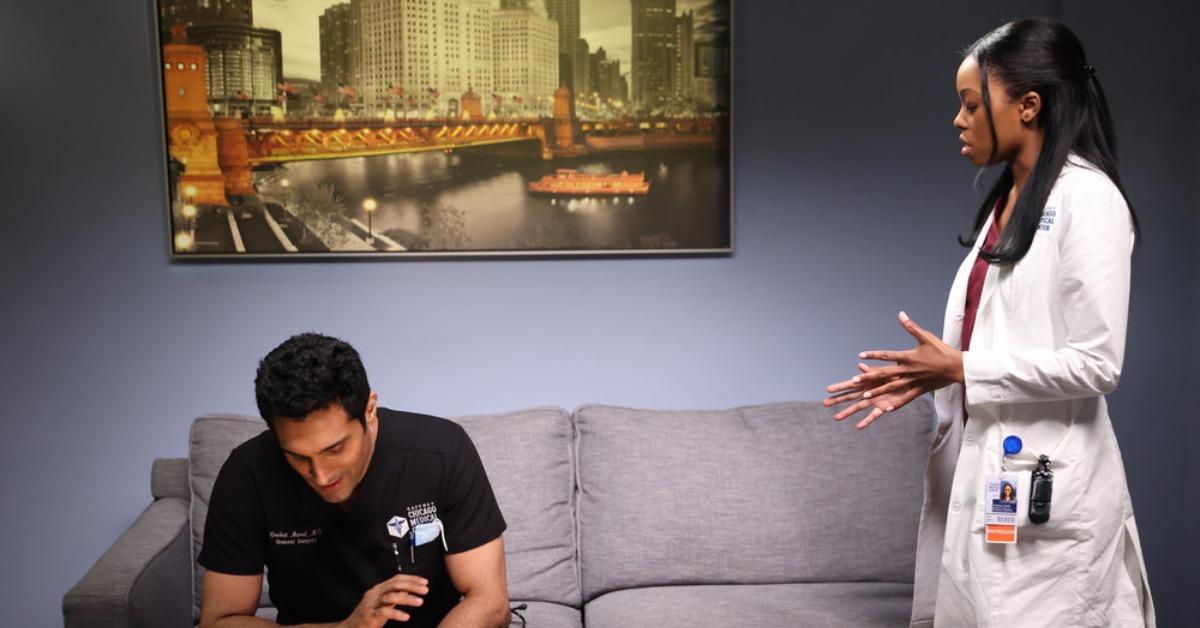 Article continues below advertisement
Will Crockett and Vanessa get together on 'Chicago Med'?
Season 7 of Chicago Med explores the relationship between Vanessa and Crockett. In Episode 4, Vanessa admits to Dr. Hammer that she has feelings for Crockett. Although Vanessa sort of brushes off those feelings, it doesn't seem like she'll be able to ignore them forever.
Crockett hasn't been as clear about his feelings for Vanessa. If he's interested in her romantically, it's still a little too soon to tell. But, Chicago Med executive producer Andrew Schneider spoke to TVLine about Crockett's future without his ex, Natalie, in the picture.
He said Crockett is "going to find a very interesting new romance."
Right now, it looks like there's a good chance this romance will be with Vanessa.
Article continues below advertisement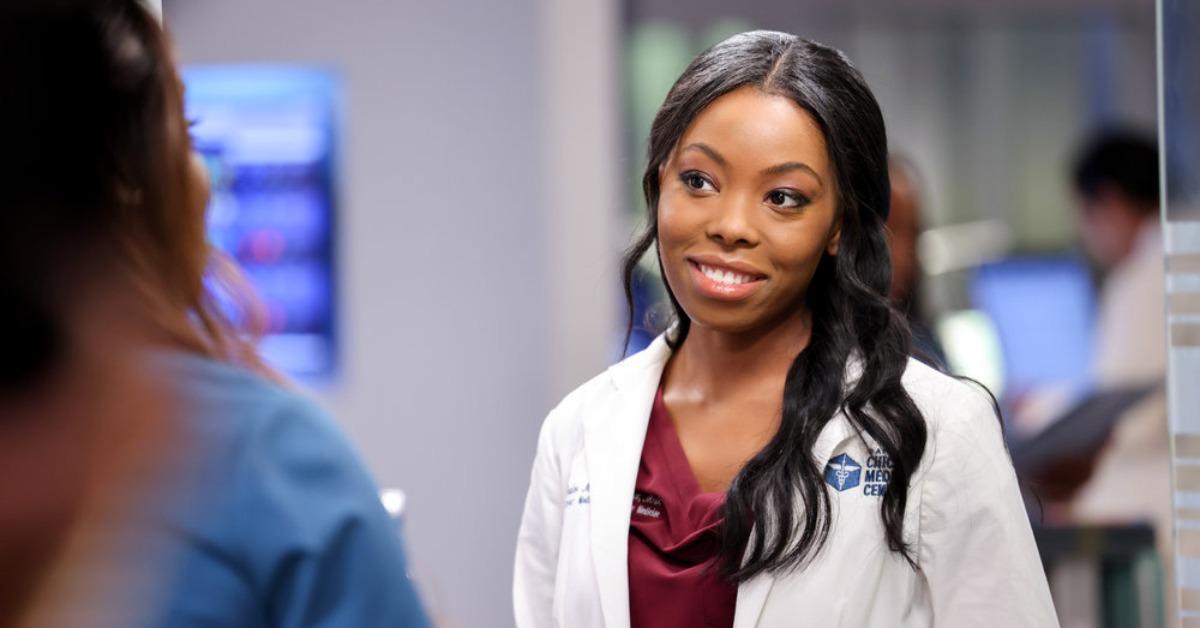 Natalie's 'Chicago Med' exit made Crockett single and ready to mingle.
Torrey DeVitto, who played Natalie, left Chicago Med in Season 6. Although fans shipped Natalie and Crockett, Natalie's exit evidently spelled the end of their relationship.
Season 7 finds Crockett picking up the pieces and focusing on himself and his career. Yet, who's to say some of that focus can't shift to Vanessa (who happens to be working with him quite closely)?
Article continues below advertisement
Some 'Chicago Med' fans aren't sure they ship Crockett and Vanessa.
Although Crockett is single and he has every right to pursue things with Vanessa, some Chicago Med fans aren't ready to see this pair happen. One fan tweeted, "I'm hoping this Vanessa and Crockett thing is just a ... professional relationship and nothing more. … I just don't think I could get behind it."
Article continues below advertisement
Several replies to the tweet agreed and even pointed out the difference in age between Vanessa and Crockett; Vanessa is several years younger than him. On the other hand, another fan tweeted that they "wouldn't mind" if Crockett and Vanessa get together in the future.
Right now, there seems to be a divide among fans. But whether they want it or not, it looks like Chicago Med is throwing Vanessa and Crockett together. Hopefully, for the show's sake, it works out.
Watch Chicago Med on Wednesdays at 8 p.m. EST on NBC.