A New Face in 'Chicago Med' Is Already Making Heads Turn and Hearts (Literally) Throb
Spoiler Alert: This article contains spoilers for Season 7, Episode 1 of Chicago Med.
There's one thing we can always rely on with Chicago Med, and that's that there's never a shortage of drama. Relationships and workplace drama are always at the forefront, even in a television show about doctors. And with quite a few cast changes, we're pleasantly surprised by the new doctor who joins the Chicago Med team.
Article continues below advertisement
However, this new doctor comes with baggage from the get-go. So who is the new doctor and who plays him? We can't wait to see what else he ends up doing this season on Chicago Med.
A new doctor, Dr. Matt Cooper, joins the team in 'Chicago Med.'
In the premiere episode, when Dr. Will Halstead (Nick Gehlfuss) miraculously getting his job back is the main plot point, he can't do so without some strings attached. One of those strings happens to be Dr. Matt Cooper; Dr. Cooper is a newcomer to the ED who actually knew Will before coming aboard. So, as part of his conditions for getting rehired, Goodwin (S. Epatha Merkerson) asks Will to spy on his new co-worker.
Article continues below advertisement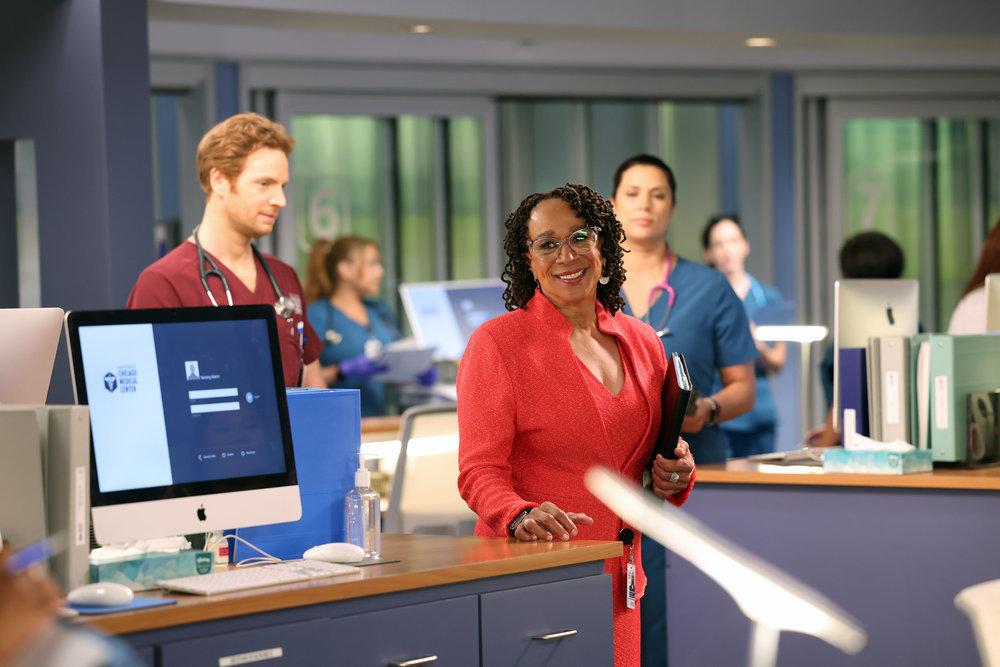 Will obviously doesn't want to, but Goodwin needs someone that Cooper trusts to get the intel on him. Apparently, Goodwin is convinced that Cooper could be promoting bad quality monitors to his patients so that he can profit off of the Vasic Labs monitors.
And because Will has something to prove and knew Cooper beforehand — in fact, Cooper actually dated Will's cousin at one point — he has to be the guy to rat out Cooper if he is dealing dirty.
Article continues below advertisement
Dr. Matt Cooper, the new doctor on 'Chicago Med,' is played by Michael Rady.
Michael Rady joins Chicago Med in Season 7, and as a television veteran, many of us are happy to see him join the cast. Michael even has a background in "medical acting" as he was in an episode of The Resident and in a couple of episodes of Emily Owens M.D. as Dr. Micah Barnes. And of course, Michael had guest roles in the classic medical dramas Grey's Anatomy and ER.
But perhaps Michael is most well-known for playing teen heartthrob Kostas in The Sisterhood of the Traveling Pants. He had teen girls swooning across the globe as Alexis Bledel's love interest. Could we see him take up another romantic lead role in Chicago Med 16 years later? We definitely would not be complaining.
Article continues below advertisement
But according to his Instagram, Michael isn't going to be playing the field offscreen. He's both a husband and a father, as well as an "Actor Surfer Eater Liver Reader Planter 79VW Camper" so it's clear he's partial to adventure.
So if his Chicago Med character is anything like the real-life Michael, maybe he would be open to taking some risks. But would he go so far as to try to recommend poor-quality monitors? Michael definitely wouldn't, but we still have a lot to learn about the new Dr. Matt Cooper.
Watch new episodes of Chicago Med every Wednesday at 8 p.m. EST on NBC.