'Chicago Med' Viewers Were Forced to Say Goodbye to [SPOILER] in the Season 6 Finale
As the sixth season of 'Chicago Med' comes to a close in 2021, many of us are wondering who exactly is leaving the One Chicago show ahead of Season 7.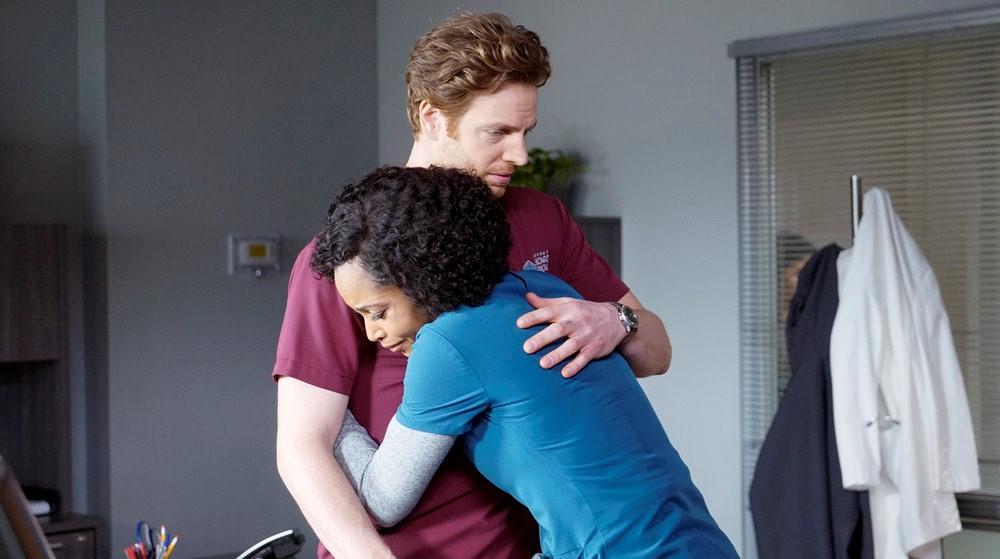 Spoiler alert: This article contains spoilers for the Season 6 finale of NBC's Chicago Med.
The One Chicago trio has been one of the most successful for NBC, with all three shows currently having at least two more seasons coming. Chicago Med, the newest of the trio, is set to return for Season 7 after tying up some loose ends at the end of Season 6. But this season's finale teased some unfortunate exits.
Article continues below advertisement
Whether it's due to contract disputes or other priorities, multiple original cast members are leaving Chicago Med in 2021. Not only that, but the storyline seems to be setting up the exit of another recurring character as well. So who is leaving Chicago Med in 2021? We have some answers.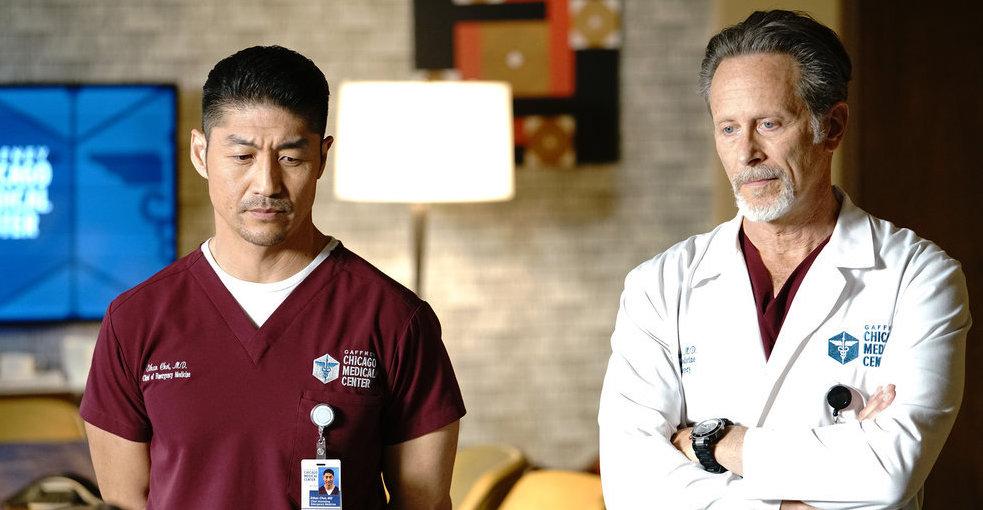 Article continues below advertisement
Two original cast members announced they were leaving 'Chicago Med' in 2021.
We learned midway through the sixth season that two original cast members are, unfortunately, leaving Chicago Med. Torrey DeVitto, who played Dr. Natalie Manning, will be an extremely tragic exit. She was basically the heart of the show, and her love triangle between Dr. Halstead and now-boyfriend Dr. Marcel still felt unresolved.
Article continues below advertisement
But, in the season finale of Chicago Med, Natalie's storyline came full circle. After viewers learned that her exit was tied to her recent plotline of stealing meds that she thought would cure her mom, it was presumed that Natalie would be inevitably fired. The good news, though, is that Torrey will be starring in an upcoming indie film titled Skelly, which looks insanely good.
The other original cast member leaving is Yaya DaCosta, a fan favorite who played nurse April Sexton on Chicago Med. April was actually brought into Chicago Med as an ancillary to Chicago Fire's Kelly Severide and has made appearances in all three One Chicago shows.
In the season 6 finale of Chicago Med, showrunners revealed that April was leaving Gaffney Chicago Medical Center to further her nursing career.
Article continues below advertisement
Yaya, like Torrey, is looking onto bigger and better things, while still grateful for her time on Chicago Med. Yaya will be starring in a new Lee Daniels series called Our Kind of People, which will be a "soapy, thrilling exploration of race and class in America and an unapologetic celebration of Black resilience and achievement," said Michael Thorn, president of entertainment for Fox Entertainment, per Deadline.
Article continues below advertisement
Showrunners teased that Steven Weber could be leaving 'Chicago Med' as well.
Steven Weber was brought on as a recurring character for Season 6 of Chicago Med as Dr. Dean Archer. However, throughout his tenure at the Gaffney Chicago Medical Center, he continued to butt heads with his mentee-turned-boss Dr. Ethan Choi, played by Brian Tee. As the season progressed, we saw Dr. Archer make increasingly reckless decisions.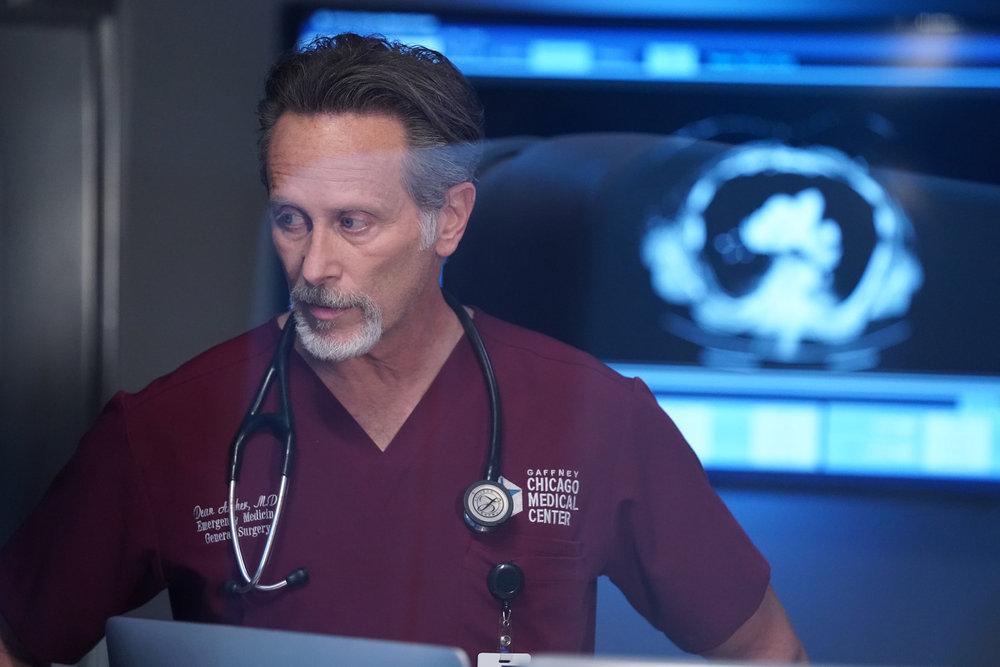 Article continues below advertisement
In "A Red Pill, a Blue Pill," Dr. Archer not only went against the direction of Dr. Choi, but he purposefully put a patient in harm's way just to prove a point. He physically hit their patient, Neil, who, at the time, believed that they were living in a simulation.
When Dr. Choi recommended that Dr. Archer look for help for his wartime PTSD, Dr. Archer refused. Although fans initially believed that this would be the setup for Dr. Archer's exit from the show, the season finale proved the opposite.
Article continues below advertisement
In the final episode of Season 6, showrunners confirmed that Dr. Archer would not only be returning for Season 7, but he will be taking over Dr. Choi's role as interim chief of the Emergency Department when the series returns.
But Dr. Archer's new position doesn't mean fans will be forced to say goodbye to Dr. Choi just yet. Contrary to predictions on social media, Dr. Choi was not killed off in the season finale, but he will be taking some time off to recover from his gunshot wound.
Article continues below advertisement
Is Dr. Will Halstead on his way out, too?
Although we know that Natalie is leaving, promos for the Season 6 finale suggested that she might have been the catalyst for Dr. Halstead's exit, as well. After Dr. Manning stole drugs from Dr. Halstead's trial, he ended up taking the blame and ultimately got fired.
But Nick Gehlfuss has not given any indication that he's planning on leaving the show just yet. In Natalie's final episode, she confessed her sins to Sharon Goodwin and asked that she reinstate Dr. Halstead.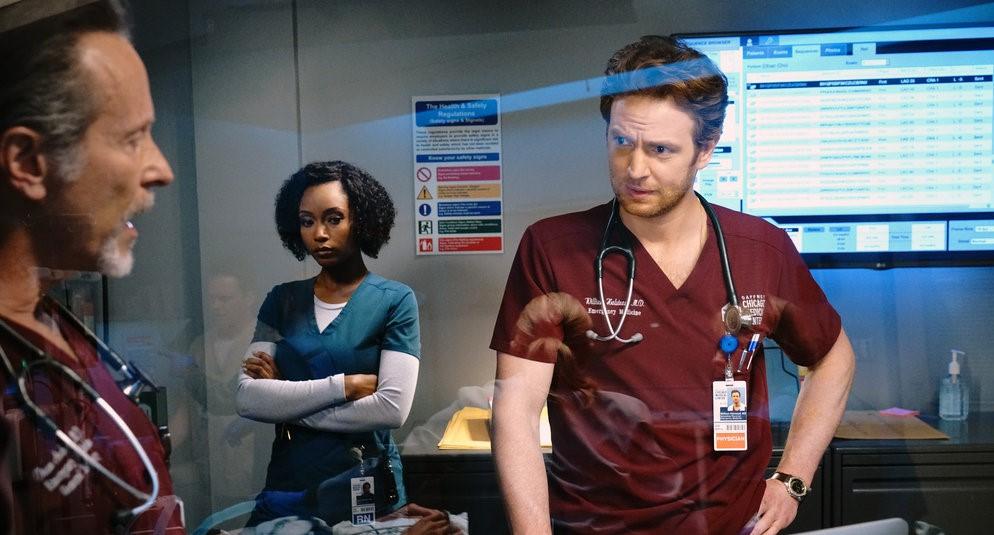 Although we're sad to say goodbye to some of our favorite characters, we're just as excited to tune in when Season 7 is back on the air to find out how everyone handles the new changes at Gaffney.