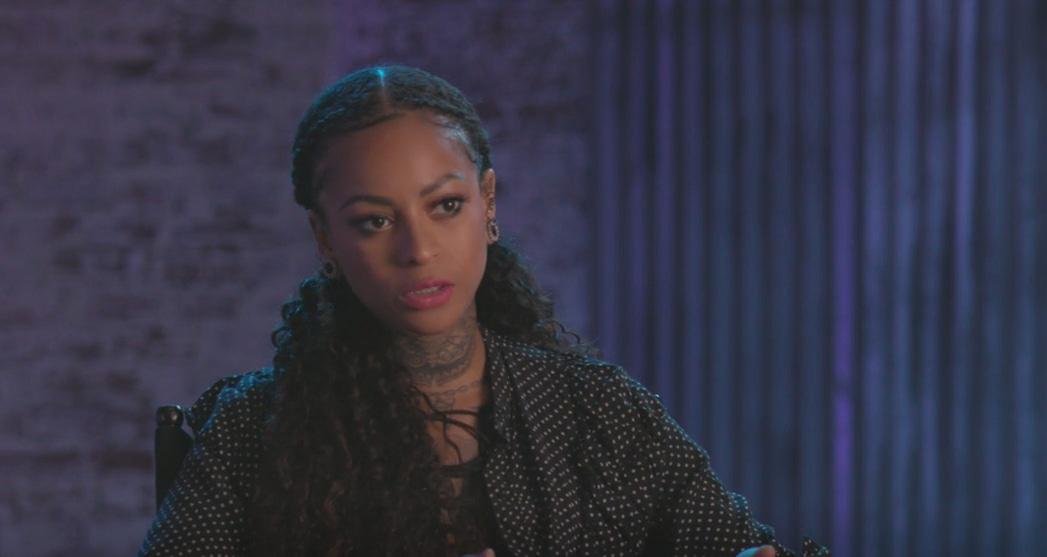 Vudu Dahl Shares Disturbing Details About Her Abusive Past on 'Black Ink Crew Compton'
The 28-year-old travels back to the religious commune where she grew up to confront her stepfather, who was a cult leader.
Article continues below advertisement
"I've spent years running from my past. And now I've come to realize, you can't run from the devil," Vudu stated on a previous episode. "You gotta look him straight in the eye and say, 'F--k you, b---h.' And that's exactly what I'm gonna do."
Who is Vudu Dahl's father?
The reality star's biological father was barely in her life, so her mother and stepfather were the ones who raised Vudu and her 12 younger siblings. "Our exposure to the outside world was very, very limited and very controlled," she recalled. "I wasn't allowed to have any friends. There was no TV, no literature."
Article continues below advertisement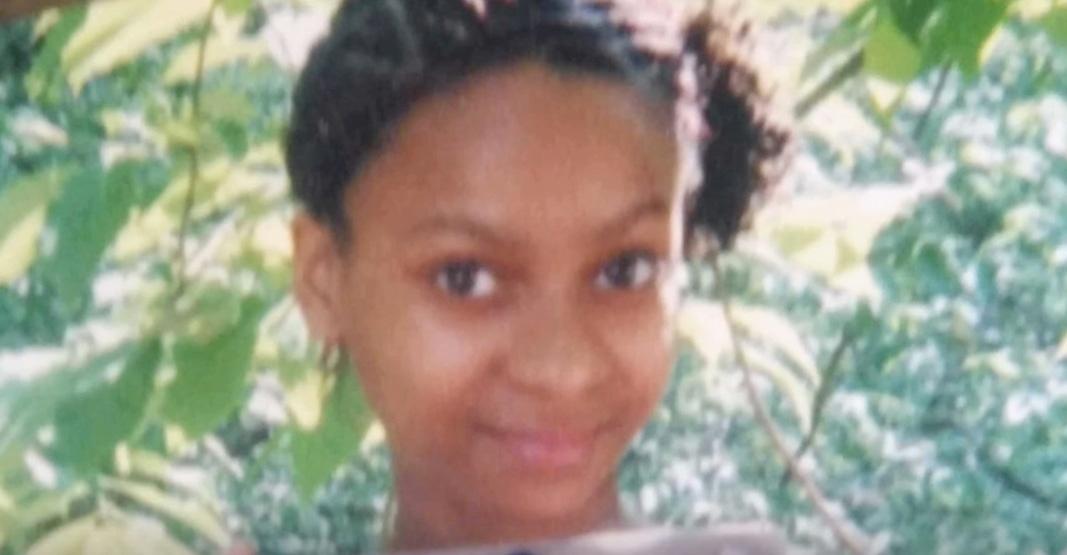 Though it's been almost a decade since she ran away from home at the age of 19, "the wounds are still fresh, so it doesn't even feel like it was that long ago," the tattoo apprentice explained. "It was basically a f--king prison… It was very Children of the Corn."
Vudu made the difficult decision to return to her childhood home near Seattle after her stepfather sent versions of his Bible to IAM Compton. "I feel like he's f--king stalking me or something," she told her co-workers.
Article continues below advertisement
"Is this the stuff you was raised on?" Lemeir asked. "I am scared as f--k that there's people out here that really live by that s--t." KP added, "That's some demonic s--t right there."
Vudu confessed that her only escape was through music, which she'd listen to behind her parents' backs. Tattoos also symbolized a form of freedom for the model.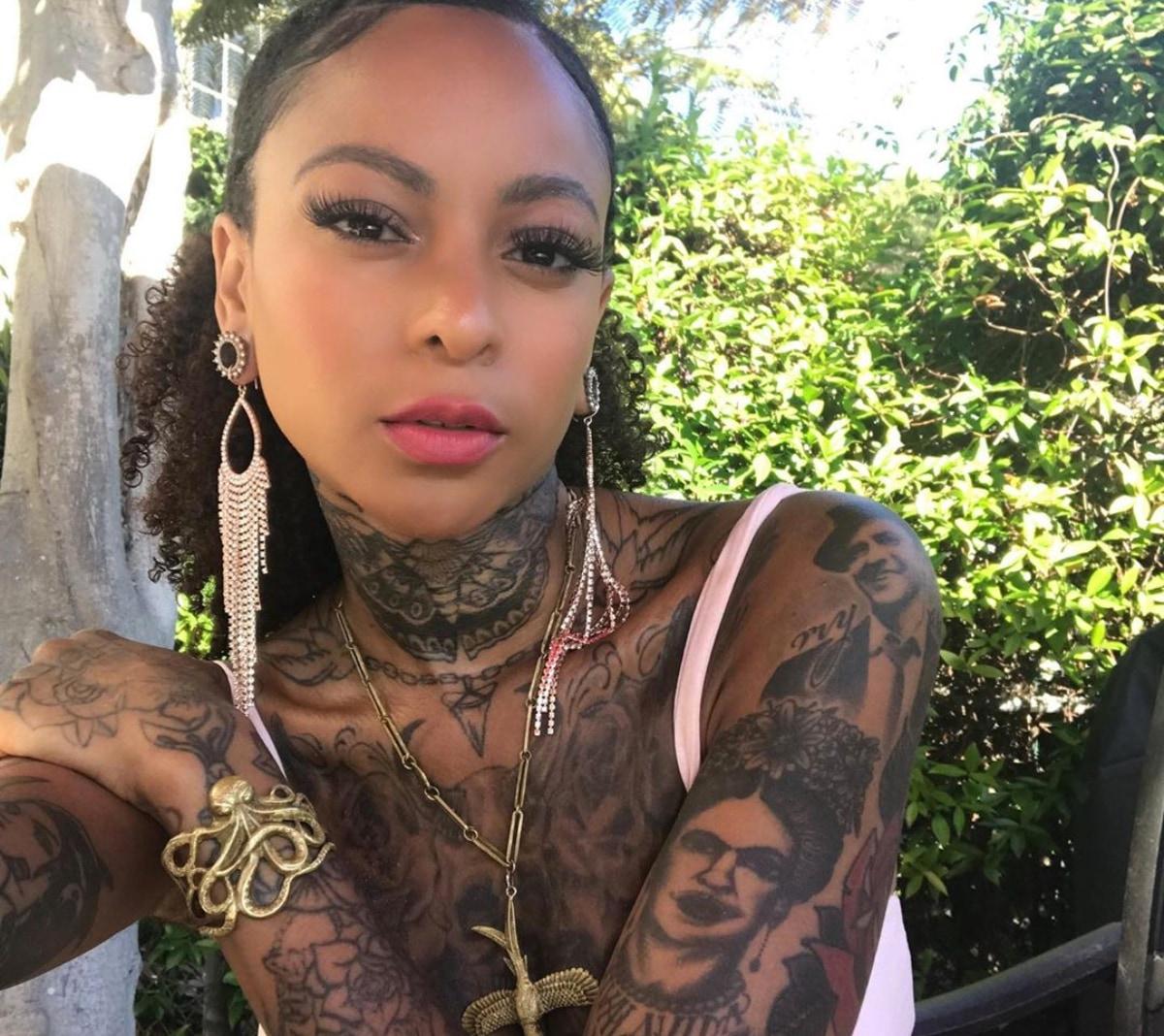 Article continues below advertisement
"I saw other people with tattoos and I looked at them like, 'Wow, these people are living their full authentic selves. They are expressing themselves for who they are.'"
On Black Ink Crew Compton, Vudu Dahl details the abuse she endured as a child. 
In a clip from the season finale, Vudu grows more and more anxious as she gets closer to her stepfather's house. "Oh, God, it just looks so weird here," she remarks as Nessie offers up some support.
"I'm starting to have all these horrible flashbacks of being hit, of being starved, of being forced to do things I didn't want to do," Vudu shares. "My heart's beating out of my chest."
Article continues below advertisement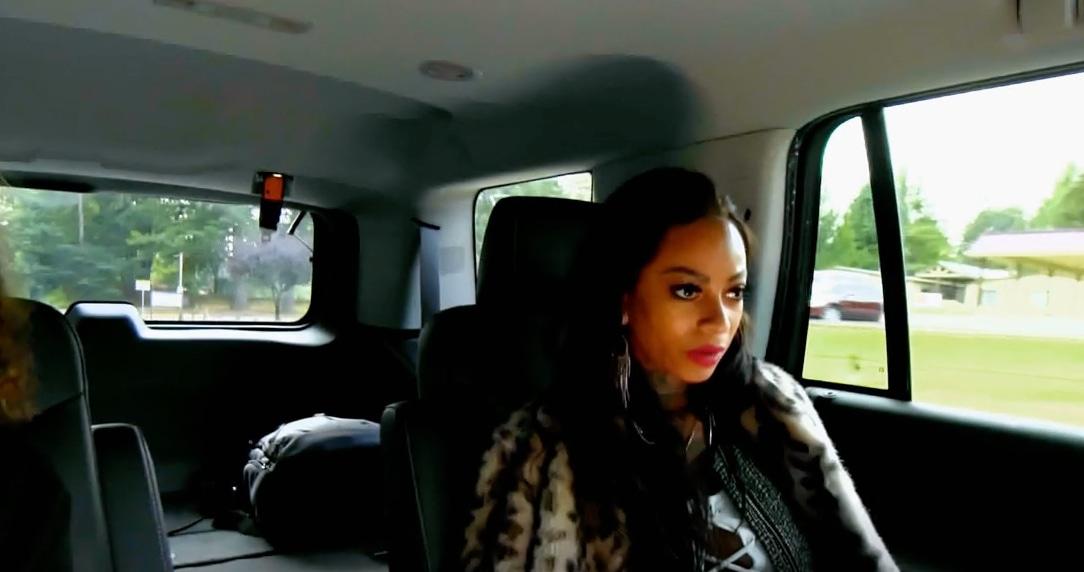 At one point, the makeup artist threatens to jump out of the car and call an Uber to take her back to the airport. When they eventually get to her childhood home, Nessie has to chase Vudu down the street. "I don't have anything to say to them… God, I feel sick," the distressed VH1 star admits.
In an earlier episode, Vudu revealed how tattoos ultimately allowed her to heal. "Every time I was sitting in a chair and I'd get worked on, it's like all the pain that I've experienced and just the anger, I was putting it out of my body, but at the same time I was able to tell a story," she said.
We truly hope the brunette beauty gets the closure she deserves. The season finale of Black Ink Crew Compton airs Oct. 16 at 10 p.m. ET on VH1.