Whatchamacallit Is [SPOILER] on 'The Masked Singer'
So, who is strange Whatchamacallit masked singer on 'The Masked Singer'? Details on the reveal of the athlete in the mask.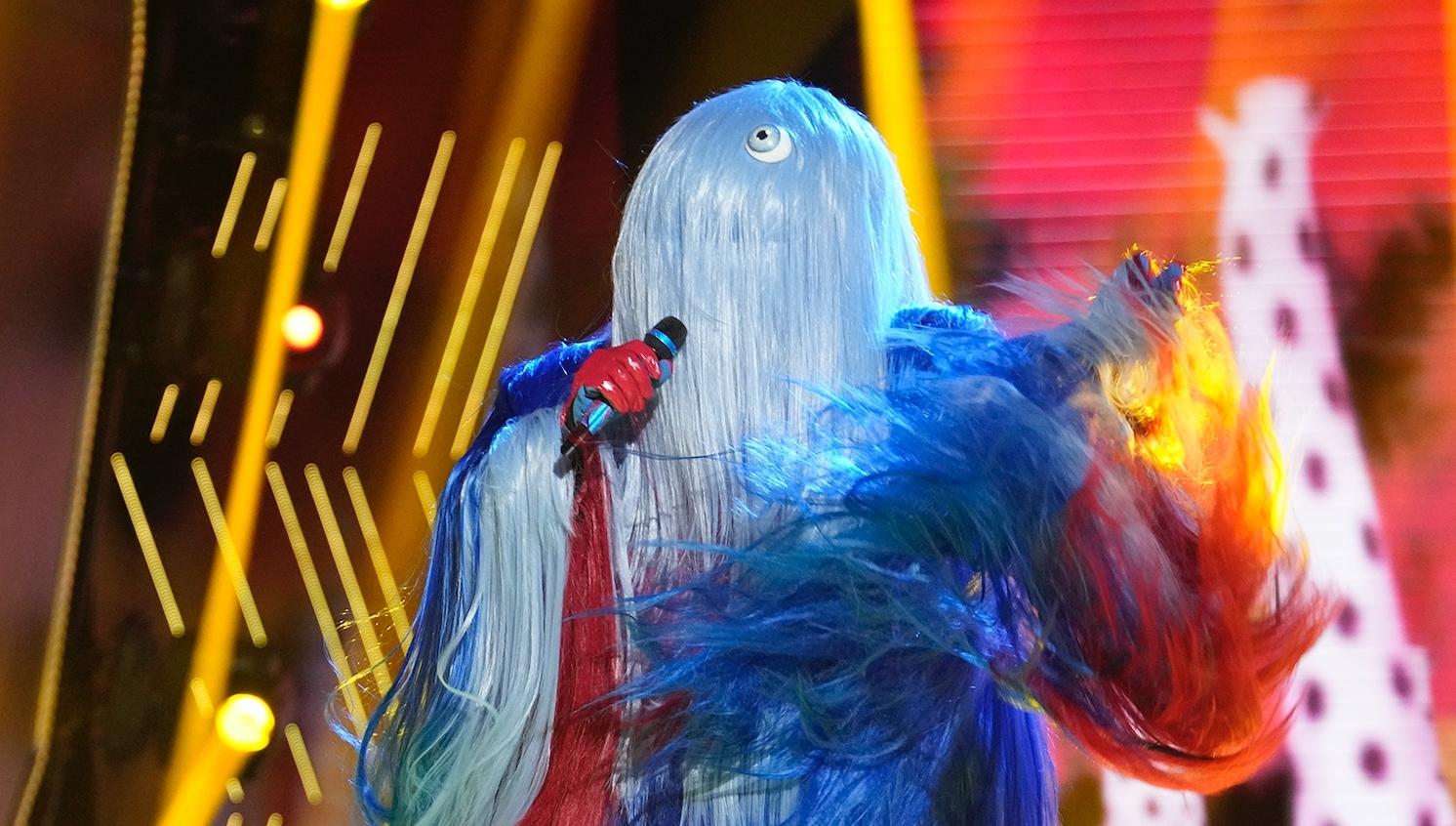 Update: Fans did not see this reveal coming! On Nov. 18, it was revealed that NBA point guard and rapper Lonzo Ball was the voice behind Whatchamacallit on The Masked Singer Season 4. Keep reading to see who fans initially predicted.
People watching Season 4 of The Masked Singer are convinced they know who Whatchamacallit is. Whatchamacallit is a pretty bizarre disguise, as its costume kind of looks like Cousin Itt from Addams Family but with patriotic red, white, and blue hair and a strange, random eyeball.
We can't forget those shiny red gloves either.
Article continues below advertisement
So, who is the Whatchamacallit on 'The Masked Singer?'
First, let's take a look at the clues.
"Some might say my career had a magical start," Whatchamacallit said on the show before we see a playing card on fire.
The clue package also mentioned "secret passageways" and "secret codes"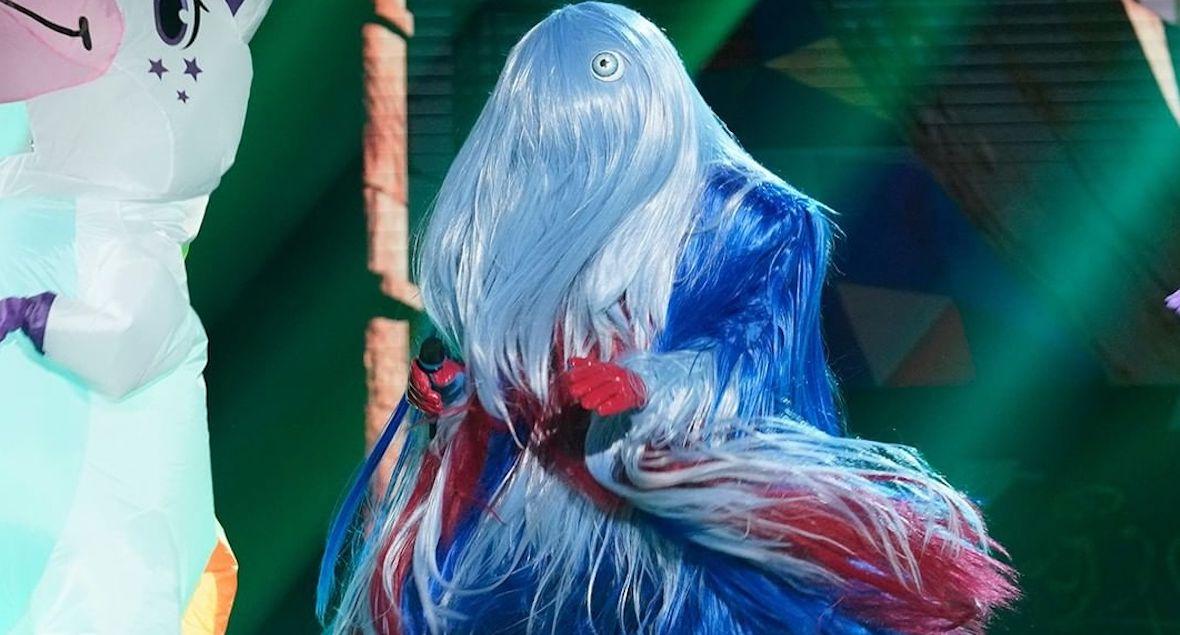 Article continues below advertisement
The hidden celeb went on to add, "America, I know you're 'hair-dyeing' to know my identity. But forget trying to figure out who I am. Can someone just tell me what I am?"
There was also a dog with a lint roller in its mouth. Does this mean the masked celeb has a dog? Pretty much all celebs have dogs. There's also a Dancing With the Stars connection. It's a lot, we know!
Viewers are convinced the Whatchamacallit is a fan of magic.
Neil Patrick Harris: Fans think Whatchamacallit might be HIMYM star Neil Patrick Harris because Neil, like the Whatchamacallit, has a thing for magic tricks (he used to be the president of The Magic Castle in Los Angeles, which is an exclusive, members-only magic club), and he's a singer.
Article continues below advertisement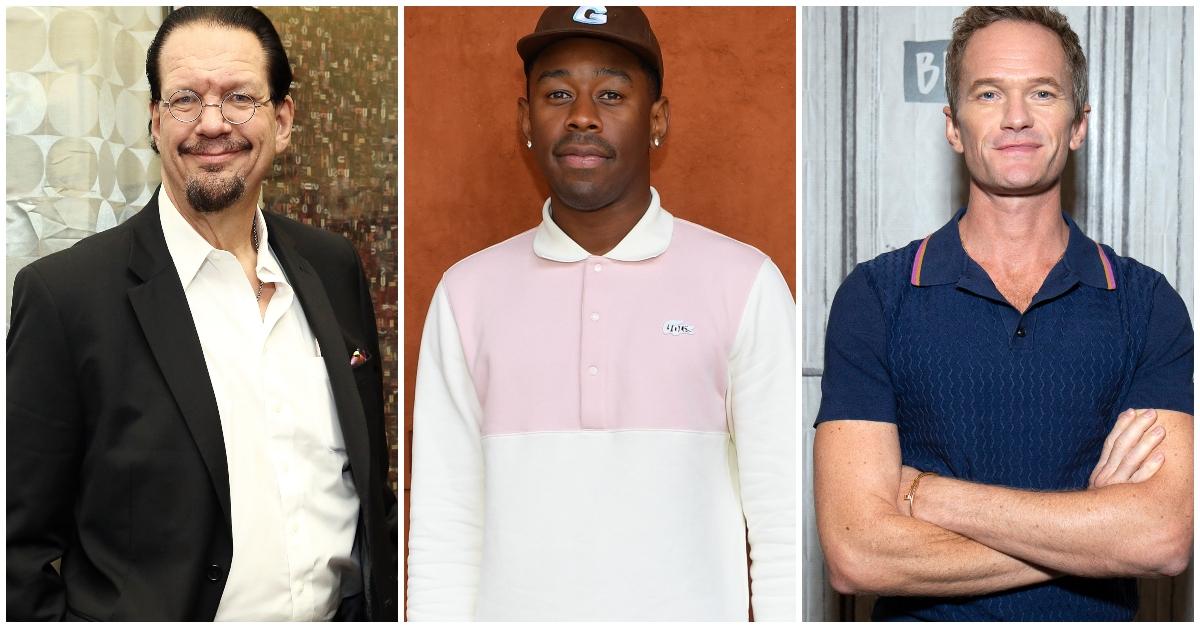 Penn Jillette: The reason why some think Whatchamacallit is Penn Jillette, is because he's a magician and performer, and it would make total sense.
Tyler the Creator: This was a judge pick (we're looking at you Robin Thicke) and while his prediction made sense, fans aren't too convinced.
"I will never forgive Robin Thicke for thinking Tyler the Creator was on The Masked Singer," one viewer tweeted. Another added, "Once Robin Thicke said Whatchamacallit said was Tyler the Creator on The Masked Singer I knew this season was gonna be wack."
Article continues below advertisement
Other guesses include Wiz Khalifa (The Masked Singer even tweeted at the rapper, asking if he's Whatchamacallit), Fresh Prince of Bel-Air star Alfonso Ribeiro, and NFL player Rashad Jennings.
Article continues below advertisement
Collectively, all the Masked Singer contestants have sold more than 281 million records, have appeared in more than 5,474 episodes of TV shows and 151 movies, five Super Bowls, and four have dedicated stars on the Hollywood Walk of Fame. We also know one of the masked singers was included in one of TIME's 100 Most Influential People lists.
The season has only begun, and we have many more opportunities to guess who's behind the masks. We still have Sun, Snow Owls, Squiggly Monster, Seahorse, Serpent, Lips, Jellyfish, Mushroom, Popcorn, Crocodile, Baby Alien, and Broccoli. Oh, and of course, Whatchamacallit.
Watch The Masked Singer on FOX every Wednesday at 8 p.m. EST!