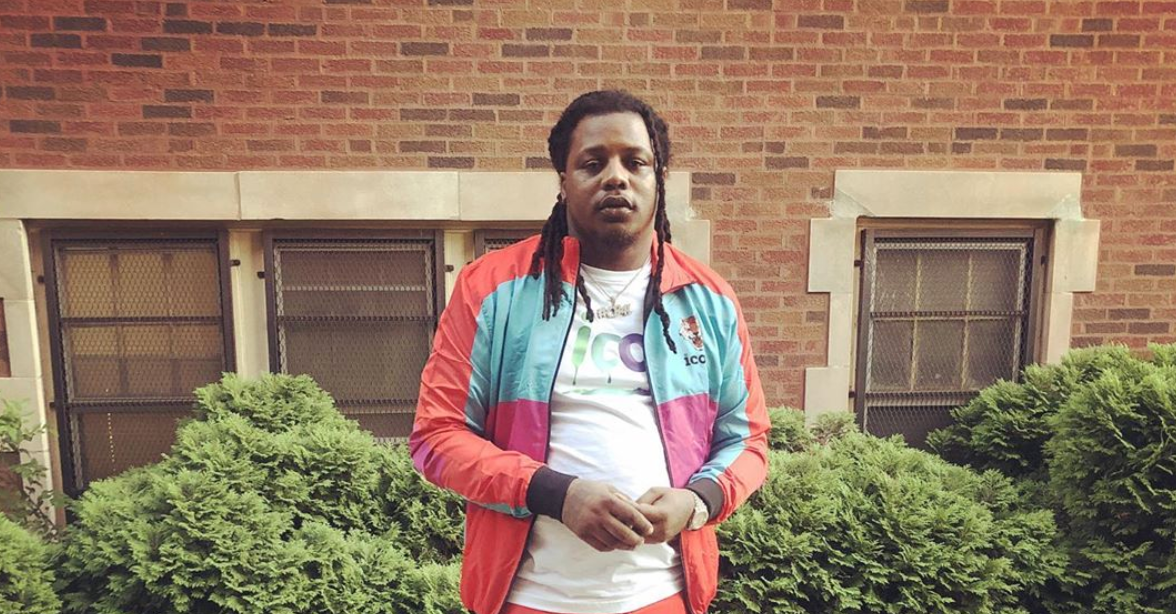 26-Year-Old Rapper FBG Duck Died in a Drive-By Shooting in Chicago
Today, August 4, it was reported that rapper FBG Duck was shot and killed in Chicago. Do we know who killed FBG Duck? Here are all the details.
Today, it was reported that 26-year-old rapper FBG Duck (Charlton D Weekly) passed away. According to sources, he was shot to death in Chicago, Illinois in a drive-by shooting.
Article continues below advertisement
During a press conference, Deputy Chief for the Chicago Police Department, Daniel O'Shea, announced that three people in total were killed. "At approximately 16:37 hours today, right here in the 100 block of East Oak Street, we had three individuals shopping. Two vehicles pulled up. Four individuals exited those vehicles, two from each vehicle, and began firing at the individuals that were on the sidewalk outside of one of the stores here. They also struck a female that was in one of the vehicles, which was also parked outside one of the stores here."
Article continues below advertisement
Who killed FBG Duck?
Currently, we don't know who killed FBG Duck. Chicago's local CBS 2 station featured a witness who said some kind of altercation happened and it led to gunfire. The witness said one man ran toward Michigan Avenue, and after that, more shots were fired. It's unclear who was involved right now, but Twitter is demanding to know. Currently, there's footage of the crime scene from a witness (we're choosing not to share it, since the clip contains disturbing material).
Article continues below advertisement
Ja'Mal Green, a former Chicago mayoral candidate, tweeted his dissatisfaction with how the crime scene was handled. He initially wrote, "Popular rapper FBG Duck has just been pronounced dead after being shot in the Gold Coast an hour ago. Prayers up for his family, bring justice to them after this senseless act."
Article continues below advertisement
Green additionally tweeted, "I'm super questioning how long it took for the ambulance to arrive on scene. Someone on the scene, please dm me and tell me how long you were there before paramedics arrived. I saw way too many videos of Officers scared to approach and not enough paramedics there to help!"
Article continues below advertisement
He added, "Police neglected to offer basic medical aid to FBG Duck and I'm sure their excuse is going to be "Covid". He laid there needing help and it took way too long for him to get help. How many black men and women die because of time everyday after being shot? SICKENING!"
Article continues below advertisement
A Twitter user agreed, writing, "Black rapper in the Gold Coast, or better yet black man. No rush needed. Sadly."
Article continues below advertisement
Another Twitter user, who assumably saw the video, wrote, "It's crazy how the police didn't even do basic first aid like not even applying pressure to the wound in order to prevent blood loss."
Article continues below advertisement
Some Twitter users have pointed out that not only is Chicago losing a legend, but a young girl is losing her father. Although FBG Duck was fairly private about his personal life, from time to time he posted photos from his everyday life, like this one of his little girl. "My Baby Girl Getting Big On Me Daddy Love You With Every Bone & My Body," he captioned the photo posted on April 12.