Who Killed Luke in 'Cruel Summer'? Griffin Gluck on Season 2 Mystery (EXCLUSIVE)
Who killed Luke in 'Cruel Summer' Season 2? Actor Griffin Gluck spoke (prior to the SAG-AFTRA strike) exclusively with 'Distractify' about the murder-mystery drama.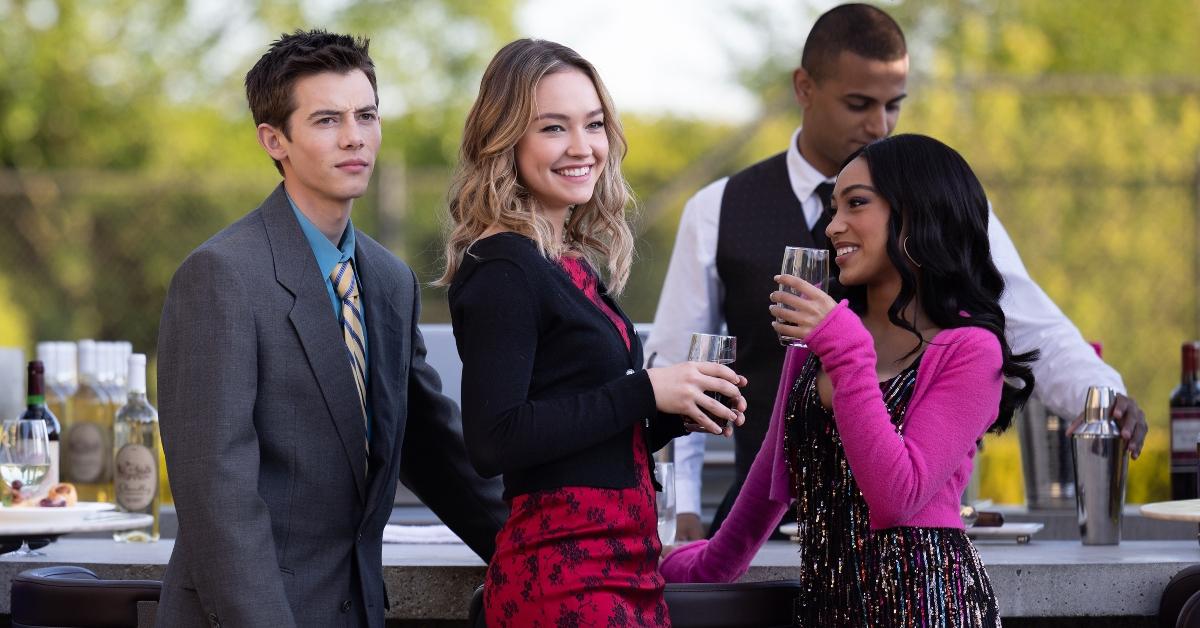 Let me explain ...
The small town of Chatham, Wash. — a fictional Pacific Northwest community — harbors more than just working-class citizens and the super-rich elitist. This lakeside community becomes rocked with a scandal after Chatham's golden boy, Luke Chambers, is pulled out of the lake by the town's sheriff.
Though accidental drowning seems like Luke's cause of death, Sheriff Myer soon discovers foul play.
Article continues below advertisement
Luke's death becomes the "catalyst for the rest of the [show]" in Season 2 of Freeform's anthology series Cruel Summer, actor Griffin Gluck exclusively told Distractify. So, who killed Luke?
In an exclusive interview (prior to the SAG-AFTRA strike), Griffin opened up about the murder-mystery drama in Season 2, including Luke's love triangle with his childhood best friend and the new girl, and much more. Plus, find out who actually killed Luke.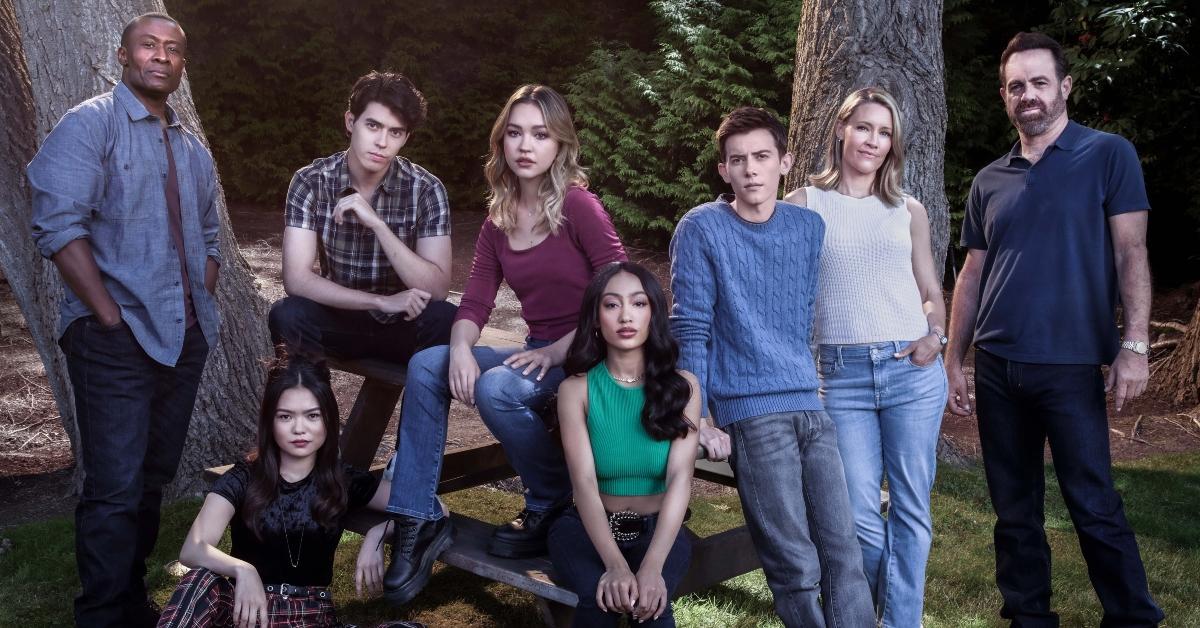 Article continues below advertisement
Who killed Luke in 'Cruel Summer' Season 2? Griffin Gluck talks murder-mystery teen drama.
Similar to Season 1, the second installment of Cruel Summer takes place over three different timelines: Summer 1999, Winter 1999, and Summer 2000.
Fans are introduced to Megan, a straight-A student hoping to attend the Univerity of Washington on a full scholarship. Though Megan is super focused on her academics, the summer of 1999 gets a lot more interesting when her mom decides to house a jet-setting student named Isabella who seeks a quieter, small-town high school experience.
Though Megan initially rejects Isabella, audiences see in the Winter 1999 timeline that the two become friends. However, in the summer of 2000, that friendship is no more and the girls are left entangled in the mystery surrounding Luke's death.
At the end of Episode 1, Isabella and Megan are watching as the police pull Luke's body from the lake.
"We have to get our stories straight," Isabella tells Megan. So, did the teen girls kill their friend/boyfriend?
Article continues below advertisement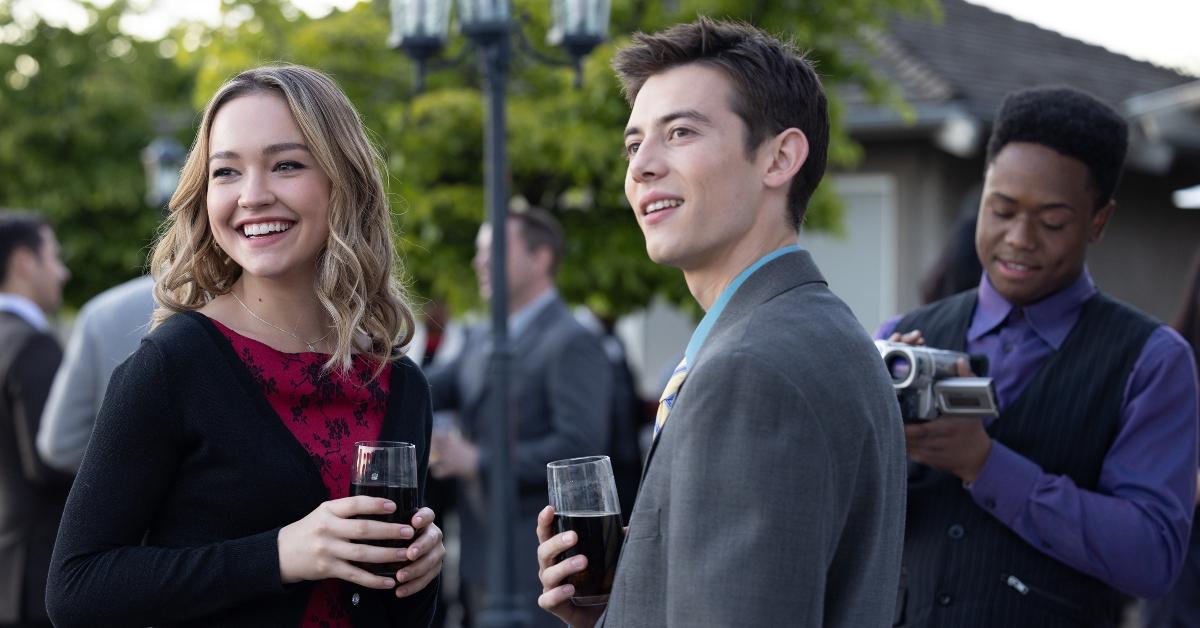 "Obviously, that's the big mystery. You know, who killed Luke? How did Luke die? So a lot of that is teased throughout the rest of the season," Griffin told us. "But because of the three timelines ... there's a lot more mystery in the show other than his death, you know, there's a lot more things that happen before he dies [and] after he dies, that is like really confusing to everyone in the town. And everyone's suspicious of someone else."
"So his death is [...] it's not the only mystery of the show," the Freeform star added.
Article continues below advertisement
In the premiere episode, Megan goes to Luke's cabin in the Summer 2000 timeline and is seen scrubbing blood off of the floor. The series flashes to Winter 1999 and Megan and Luke are dating, but fans soon find out that before the two lovebirds got together, they were just friends.
After Isabella arrives in town in Summer 1999, she asks if Megan and Luke are an item, which Megan rejects the notion. So, Isabella asks Megan if it's ok if she hooks up with him.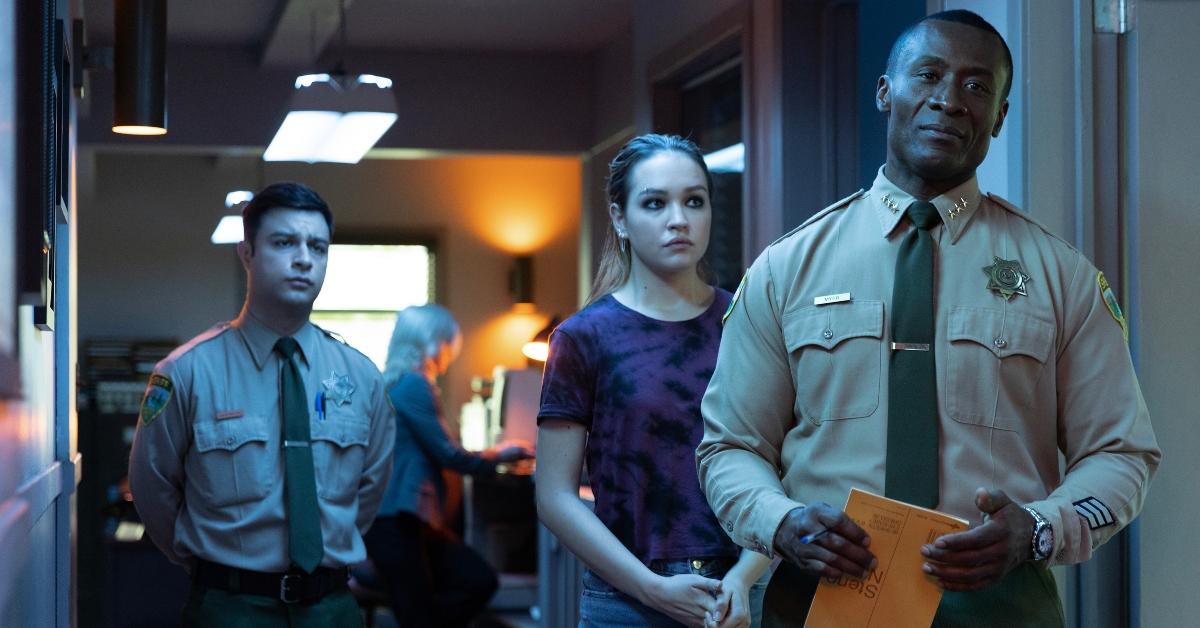 Article continues below advertisement
The series flashes to Winter 1999 with many of the town residents at a Christmas party and a video begins playing for the group to watch. Shockingly, the video is a sex tape of Luke with a woman, who the townspeople believe is Isabella since they recognize her clothing.
In Episode 2, fans find out that Luke did not cheat on Megan, but the woman in the leaked tape is Megan.
Throughout the series, more clues reveal that not everyone is being totally honest. Luke tries to play both Megan and Isabella, which eventually lead the girls to concoct a revenge plan. On New Years Eve, the teens tie Luke up at the cabin and drug him to get him to confess to what he's said behind their backs.
Article continues below advertisement
In the finale, after Megan is arrested for Luke's murder, the truth is finally revealed. After the girls left the cabin, Luke breaks free and stumbles to the dock, and pages his brother Brent. Brent and Luke get into a fight which ends with Luke falling backward and hitting his head on the swim ladder. Brent jumps in to save Luke but can't find him because it's so late at night. Brent comes clean to the police and is charged with Luke's death.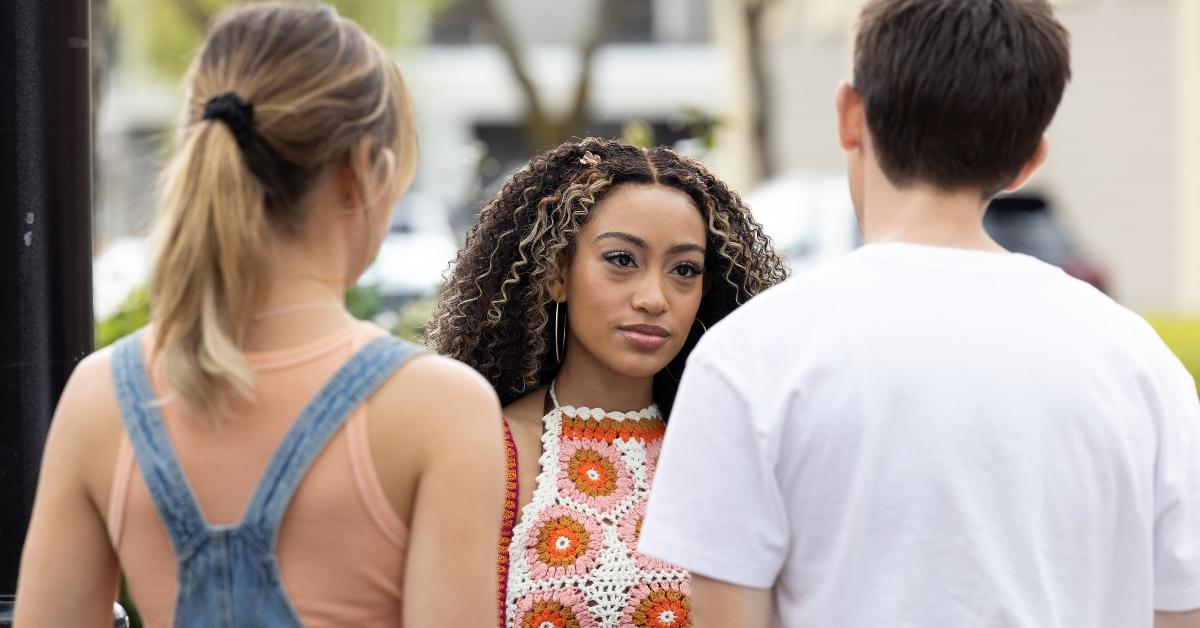 Article continues below advertisement
Megan goes back to the dock where Luke died and says her goodbyes. She notices a surveillance camera in the trees and decides to hack into it to view the footage. In the footage, she sees Luke's body wash up on the shoreline. However, he is not dead but is severely injured. Megan watches as her former bestie, Isabella, finds Luke and puts the heel of her boot on his head, drowning the teen.
Yes, Isabella was Luke's killer all along. So it seems Luke was right when he told Megan that she was trying to get rid of him.
Griffin Gluck talks love triangle between Megan, Isabella, and Luke in 'Cruel Summer' Season 2.
Aside from Luke's death, a love triangle between Luke, Megan, and Isabella is teased in the premiere episode of Season 2.
"I think the love triangle itself starts off pretty innocently in my opinion. Luke and Megan have been best friends since birth," Griffin explained. "Luke takes an interest in this new girl in town [which] has a lot of really dire consequences, you know, like, in terms of their friendship, and in terms of Luke and Megan's relationship."
Article continues below advertisement
"There's, you know ... it's always two against one in any scenario, and secrets are kept from each other, loyalties are questioned," he continued.
"It's a lot of, I don't want to just use the word drama because it's too broad, but there's just a lot of drama in that very innocent starting love triangle," Griffin added. "I would say it's a love triangle, kind of, but it's, it's more like Luke and Megan's relationship and how Isabella affects it in my mind."