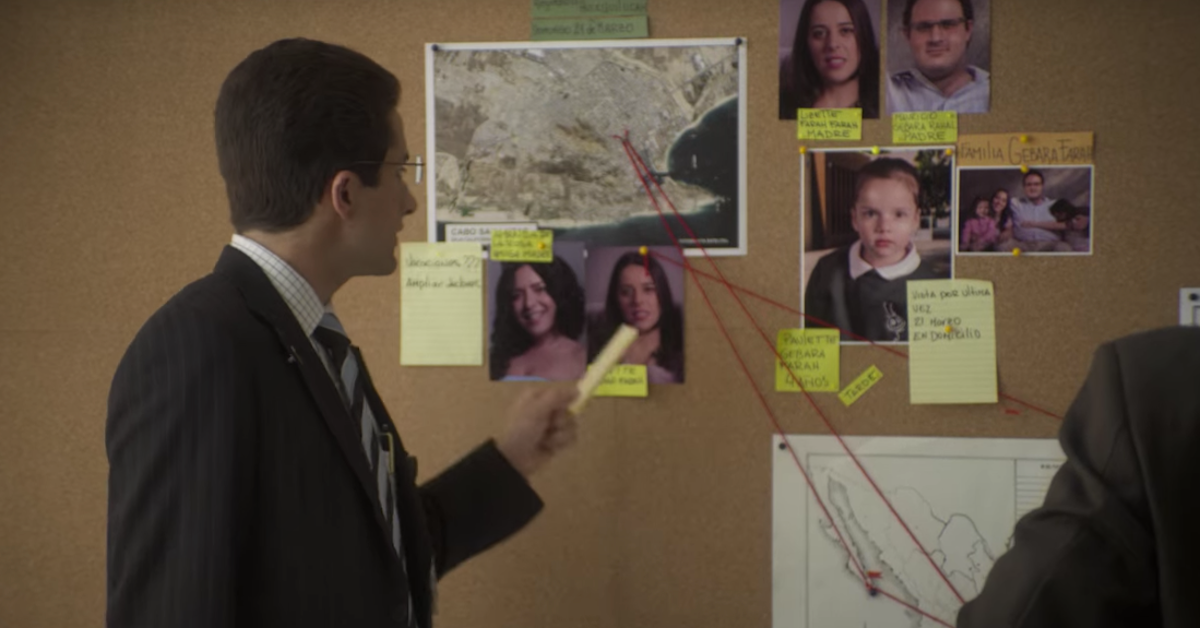 Ten Years Later, Many Still Think Paulette Gebara Farah Was Murdered
Calling all true crime fans! Netflix's newest Spanish-language limited series, The Search, sheds light on a spine-chilling true story.
Article continues below advertisement
The Search revolves around a terrifying night in a wealthy suburb of Mexico City, when 4-year-old Paulette Gebara Farah disappeared from her room. There were no signs of forced entry, such little evidence, and, most disconcertingly of all, Paulette's body was eventually discovered in that very same bedroom over a week after going missing, when an officer caught a whiff of a putrid smell.
So, who killed Paulette? Keep reading for everything you need to know about the true case this Netflix series is based on.
Article continues below advertisement
What happened to Paulette Gebara Farah?
When police discovered a foul smell coming from Paulette's bedroom, they found her body wrapped in blankets, wedged at the foot of her own bed.
Article continues below advertisement
The discovery marked the end of a nine-day hunt for the little girl, who had seemingly vanished in the middle of the night from her affluent suburb after her mother, attorney Lizette Farah, claimed to have completed the nightly ritual of tucking her daughter into bed.
The following day, at 8 in the morning, Ericka, the family's nanny, says she entered Paulette's room but found the child was no longer there. According to her testimony, there were no signs of forced entry, and the only point of entry would have been a window that looked into Paulette's second floor bedroom, which had not been tampered with.
Article continues below advertisement
Despite the upscale apartment complex's surveillance, no one found evidence of Paulette leaving or being taken on video. And her parents, who were in the next room, insisted that due to her disabilities, she could not have left the house on her own.
Article continues below advertisement
When Paulette's disappearance was reported to the Huixquilucan authorities, the case immediately garnered national attention. The quest to find the missing girl led to billboards, TV ads, and myriads of flyers. The Attorney General of the State of Mexico even became involved, and Mrs. Farah went on national television pleading with any abductor to let her daughter go.
So, who killed Paulette?
Suspicions eventually turned inward and within a week of Paulette's disappearance, the Attorney General brought both of the child's parents, as well as the nannies who worked for the family, in to questioning.
"Each one of them at a certain moment has falsified their statements," he told local reports at the time, "which has made it difficult to know the truth of the facts and clarify a firm line of investigation."
Article continues below advertisement
Attorney General Alberto Bazbaz suspected Mrs. Farah was responsible for the disappearance of her daughter, but didn't have enough evidence to arrest her. Per CNN, the Attorney General pointed to Paulette's mother as "the only suspect."
"I have no doubt that this is a homicide investigation. At this moment, we can say that Lizette is a suspect. In addition to her, we are investigating the level of knowledge of others involved."
Article continues below advertisement
When Paulette's body was found, many suspected that her body had been concealed, as over 100 people, as well as multiple tracking dogs, had entered the room, without finding her.
While the nation suspected the parents were involved in foul play (the nannies claimed Paulette's parents were having financial issues and killed her to relieve themselves of her expensive medical care, a claim that was later disproven), the official cause of Paulette's death was ruled an accident.
According to the autopsy, Paulette died due to "asphyxiation that obstructed the respiratory airways and compressed the abdominal thorax." Officials concluded that Paulette had rolled over while sleeping and accidentally fallen into the gap between her mattress and footboard, where she suffocated to death.
Now, over 10 years after her death and disappearance, Paulette's case continues to be shrouded in conflict and controversy, as no one feels they've gotten the full story of what truly happened that night.
Watch The Search on Netflix.