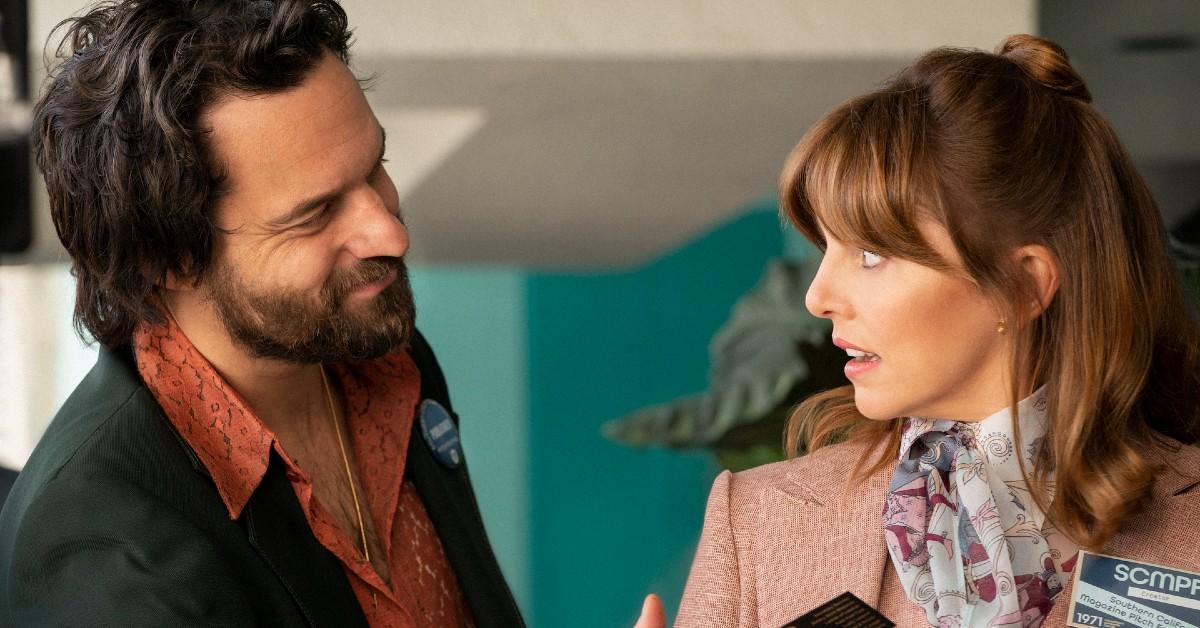 Yes, That's Your Favorite 'New Girl' Star Playing Doug in 'Minx'
Spoiler alert: The following article contains spoilers for Episodes 1 and 2 of Minx on HBO Max.
Joyce (Ophelia Lovibond) is a dedicated feminist living in 1970's Los Angeles. Her dream? To start her own feminist magazine. Opportunity knocks for Joyce in the form of Doug Renetti.
Doug publishes porn magazines. He thinks Joyce's feminist magazine idea could work, if they package her feminist ideals underneath layers of naked men — and voila, an erotic magazine for women! While watching the show, you might recognize the actor who portrays sleazy, charming Doug. Who is it?
Article continues below advertisement
If you're a fan of the show New Girl, you probably saw him and thought, "He sure looks like Nick Miller."
That's because Doug is in fact played by Jake Johnson, the same actor who played Nick on New Girl. What other projects has Jake been up to since New Girl ended?
Jake actually voiced a superhero.
Did you know Jake Johnson is secretly Spider-Man? Or rather, he voiced one of Spider-Man's variants in the hit computer-animated film Spider-Man: Into the Spider-Verse. Jake was the voice of Peter B. Parker, a Spider-Man who lost everything in his universe but found a renewed sense of hope from Miles Morales's Spider-Man.
Article continues below advertisement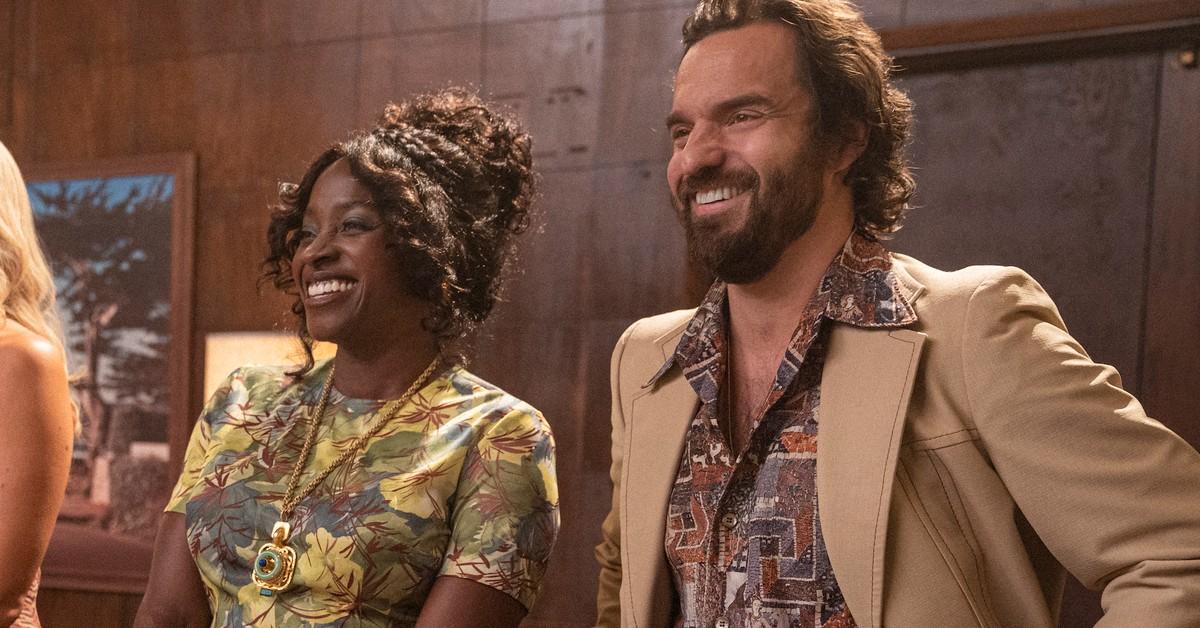 Of course, many Jake Johnson fans know him best as Nick on New Girl, the hit Fox series that ran from 2011 to 2018. While Jake's New Girl character, Nick, eventually found love with Jess (Zooey Deschanel), it's unclear whether Minx's Doug is at all interested in a happily ever after.
To be fair, there are only two episodes of Minx out so far on HBO Max.
Article continues below advertisement
Jake spoke to W Magazine on why he was interested in playing Doug, saying that the character is "complicated." He shared, "He's good and bad at the same time, he's selfish and selfless at the same time. I think he's really funny, and I also think he's really dark; there's a lot of range for drama with him."
Article continues below advertisement
Jake has been posting about how much he's loved working on Minx on his Instagram page to his 1.6 million followers.
He mentioned in the same W Magazine interview that, ironically enough, the pandemic re-awakened his love of acting. Jake had initially started out wanting to be a playwright, but he wanted to act in his own scripts to make sure they were interpreted correctly. Jake explained that,"During the pandemic, I realized that for the last 15 years, I've really just been an actor."
He continued, "If I'm honest, I've always loved acting. It took the world to stop for me to admit it, because I always thought actors were the least interesting of the bunch. You show up late, you've had coffee, you have cucumbers on your eyes, you can't remember your lines because you had to exercise 'cause you're too chubby for your jeans. I felt like, 'oh God, no, that's not me.' And then I looked in the mirror during the pandemic, and I'm like, 'yes, that's you.'"
Doug will likely continue to play a pivotal role in Joyce's journey in the remaining 8 episodes of Minx on HBO Max. Will you be watching?
Two new episodes of Minx drop every Thursday on HBO Max.