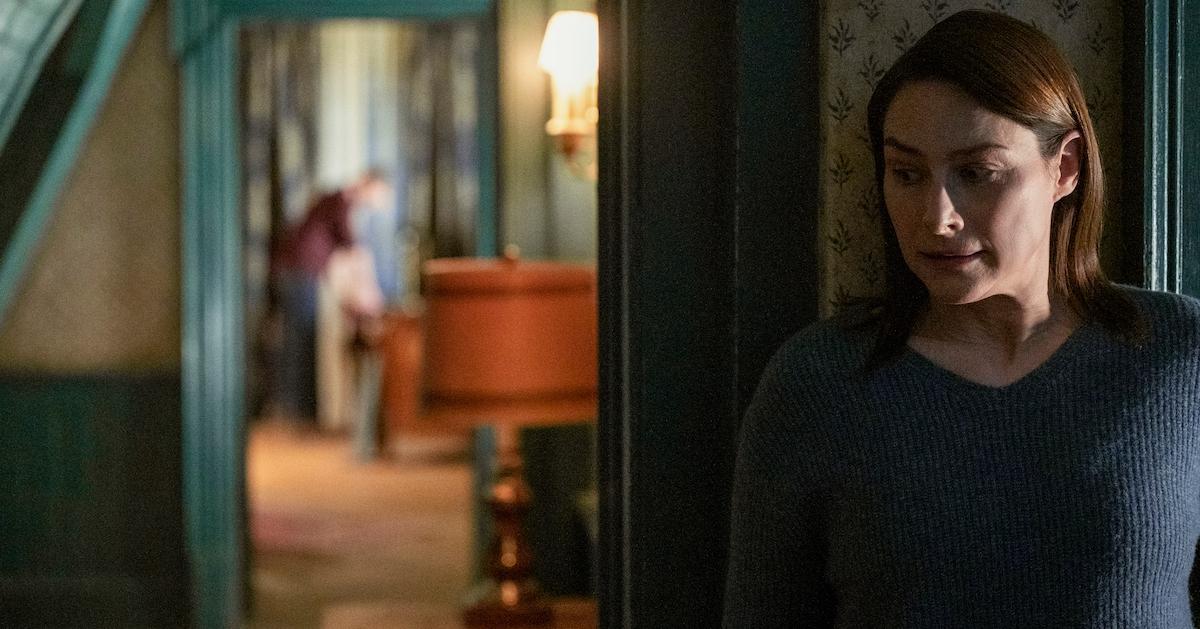 Who Plays Erin Voss on 'Locke & Key' Season 2?
Spoiler Alert: This article contains spoilers for Season 2 of Netflix's Locke & Key.
The Netflix fantasy series Locke & Key returned for a highly-anticipated second season on Oct. 22, and viewers are finally getting to see more from the Locke family as they explore the powers of the magical keys found in their Massachusetts home.
The show, which is based on a comic-book series of the same name by Joe Hill and Gabriel Rodríguez, follows the remaining members of the Locke family after they move to the Keyhouse following the death of patriarch Rendell Locke (Bill Heck).
Article continues below advertisement
Rendell's wife, Nina (Darby Stanchfield), and his three kids Tyler, Kinsey, and Bode (played by Connor Jessup, Emilia Jones, and Jackson Robert Scott, respectively), are seeking answers about his murder — and the keys could help to point them in the right direction.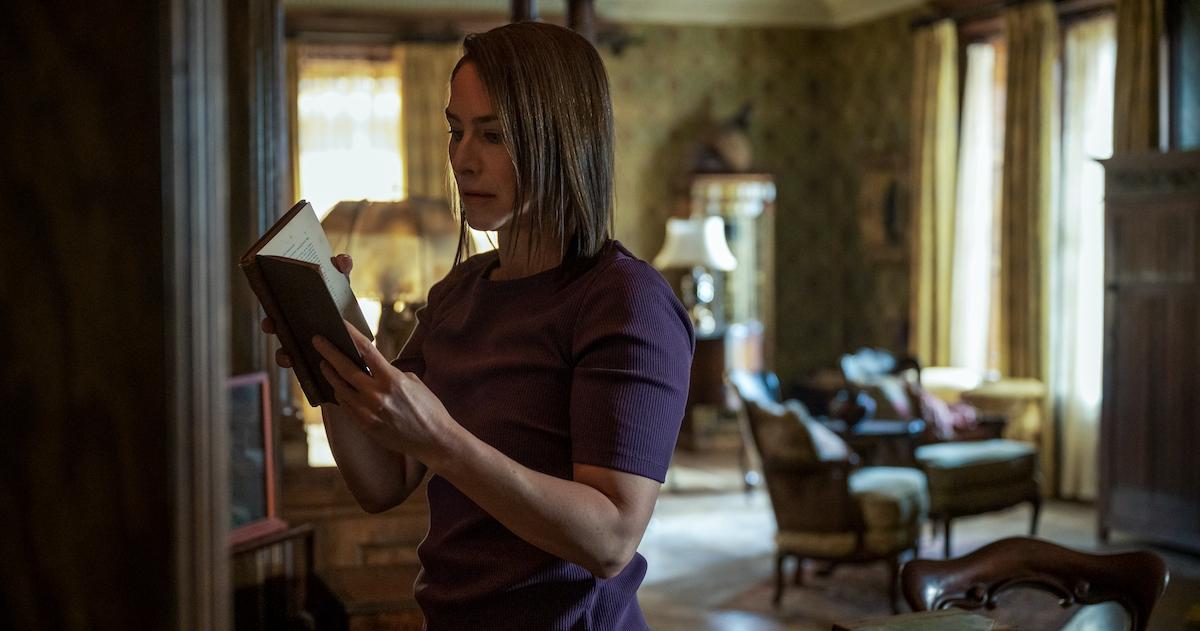 Article continues below advertisement
In the first season, viewers were introduced to Rendell's ex-girlfriend, Erin Voss, who was also a Keeper of the Keys. Though she's initially stuck in her own head (literally), the character proves to be an integral part of the plot in Season 2.
Keep reading to find out who plays the character, and to learn what her fate is in the second season.
Who plays Erin Voss in 'Locke & Key'?
Two actresses portray the Keeper of the Keys on the show, as Erin is featured in both flashback moments, and in scenes taking place in the present.
Joy Tanner plays the adult version of Erin Voss, while Nicole James portrays the character when she is younger. The latter actress hails from Canada, and she is otherwise best known for playing Gabrielle in three episodes of Boombats. Nicole also appeared in the short, Buck Knife.
Article continues below advertisement
Many may recognize Joy Tanner aka Adult Erin Voss from her starring role as Nora MacDonald on the Canadian television sitcom, Life with Derek. The blended family comedy aired from 2005 until 2009, and Joy's character was Casey's (Ashley Leggat) mom.
In the same year that Life with Derek wrapped, the 55-year-old actress had a recurring role on Degrassi: The Next Generation as Mrs. Coyne.
Article continues below advertisement
Joy has also appeared on shows like Skins, Heartland, Covert Affairs, Murdoch Mysteries, and Saving Hope. Before she secured her Locke & Key role, the screen star had roles in a slew of TV Christmas movies.
Outside of her acting career, Joy is a mom to one son (she was actually pregnant with him during Season 1 of Life with Derek).
Does Erin Voss die in 'Locke & Key' Season 2? SPOILERS.
When Erin makes her on-screen debut in the fourth episode of Locke & Key, she is living at the McClellan Psychiatric Hospital because she has been accidentally trapped inside her own mind for 23 years.
In Season 2, Tyler and Kinsey were able to free her with the help of the Head Key. Though Erin was finally out of her own head and able to live a normal life, her happiness was short-lived.
Article continues below advertisement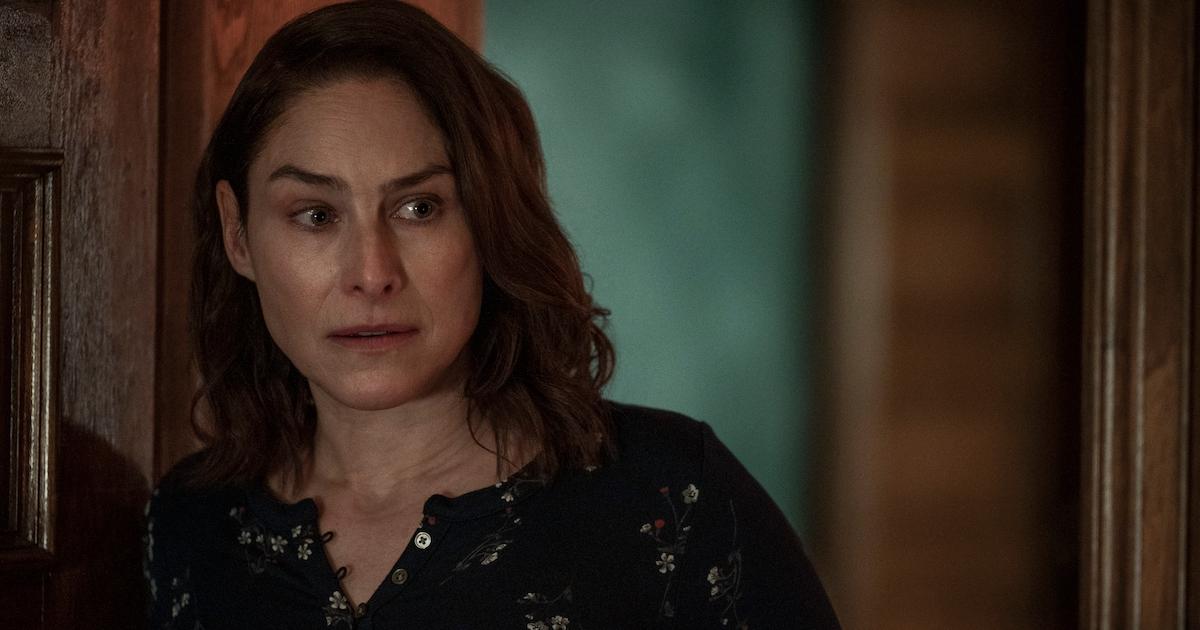 In "The Maze" (Season 2, Episode 6) Dodge (who was inhabiting Gabe's body) strangled Erin to death. The antagonist then used the Plant Key so that Erin's body would be covered by vines.
Though viewers were hoping that Erin would have a redemption arc, the character did not survive for long in the second season.
The first two seasons of Locke & Key are available to stream on Netflix now.