We're Finally Meeting Jimmy Palmer's Daughter on 'NCIS' but the Circumstances Aren't Good
We wish we could meet Jimmy Palmer's daughter in better circumstances but that isn't the 'NCIS' way! Who is Jimmy's daughter Victoria and who plays her?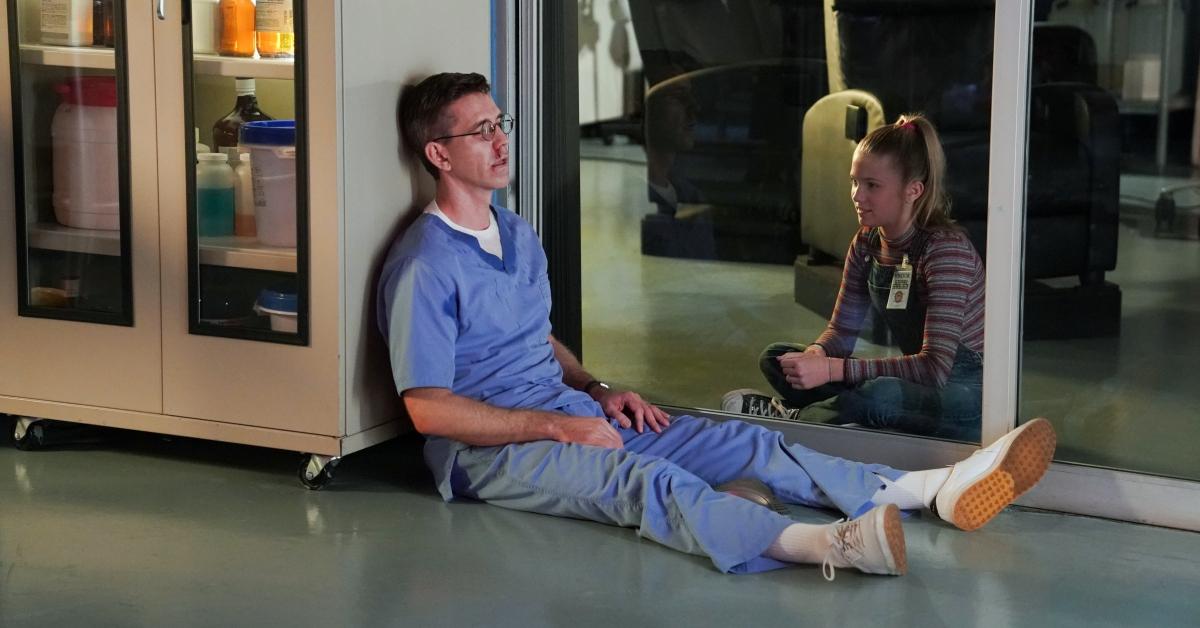 We can hardly believe it's been seven years since Jimmy Palmer (Brian Dietzen) and his late wife Breena (Michelle Pierce) gave birth to their daughter Victoria Elizabeth Palmer on NCIS. In fact, the occasion was marked by actor Brian Dietzen tweeting out a photo of himself holding a baby on February 4, 2015, with the comment, "Proud #NCIS papa! Happy birthday Victoria Elizabeth Palmer!"
Article continues below advertisement
Sadly, Breena died in Season 18, leaving Jimmy to raise Victoria on his own. Being a single dad isn't easy, which is why on the Feb. 28 episode, "The Helpers," Jimmy is bringing Victoria to work for Take Your Child to Work Day. Honestly, who wouldn't want to spend the day with a chief medical examiner? (Unless that day takes a turn, of course.) Let's meet the actor playing young Victoria in the oft dangerous world of NCIS.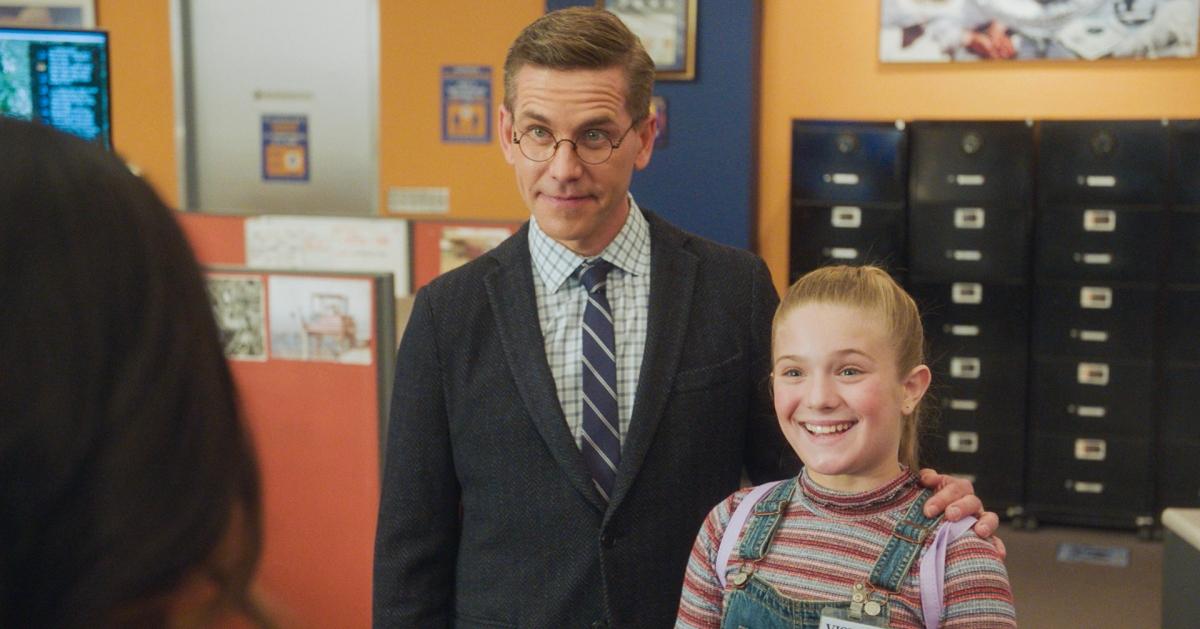 Article continues below advertisement
Who plays Jimmy Palmer's daughter, Victoria, on 'NCIS'?
Victoria is played by 12-year-old actress Elle Graper. Given that Victoria should only be 7 years old, we're unclear as to why the actor portraying her is significantly older. It could be that the timeline of the show doesn't match our actual timeline. Just because the episode when Victoria was born was released in February 2015, doesn't make that Victoria's birthday. Still, it's a bit distracting for fans of the show who know all there is to know about their favorite characters.
Elle herself has a strong background in theater. According to her Twitter, Elle attended TUT's Humphreys School of Musical Theatre in Houston, Tex. In 2019, when she was 9 years old, Elle and her mother relocated to New Jersey to be closer to New York City where she trained at Shuffles NYC, Broadway Dance Center, and The Professional Performance Prep.
Article continues below advertisement
Soon after relocating, Elle landed the titular role of Matilda Wormwood in Matilda the Musical, which ran at the Axelrod Performing Arts Center in central New Jersey. In an interview with The Hudson Reporter, Elle shared that Matilda is her favorite character because "she has such a great lesson to teach children and adults, that everyone gets to write their own story no matter what life gives you to deal with." In the same interview, it was also revealed that Elle lives with cystic fibrosis.
Article continues below advertisement
It won't be an easy workday with dad for Victoria.
Unfortunately, the episode of NCIS in which Jimmy brings Victoria to work is also the episode when he and forensic scientist Kasie Hines (Diona Reasonover) accidentally inhale a deadly biotoxin. While Jimmy and Kasie are quarantined, Victoria is left to spend some time with Wilmer Valderrama's Special Agent Nicholas Torres.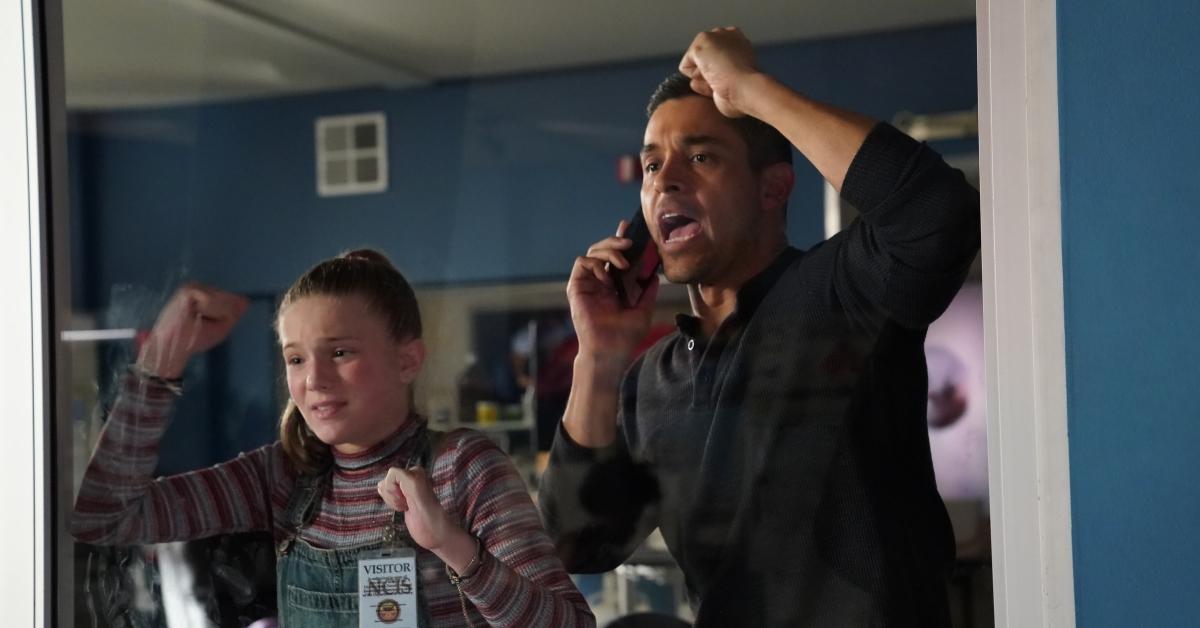 Article continues below advertisement
Chatting with TV Line about this episode, Brian (who also co-wrote it), had nothing but positive things to say about Wilmer's performance with Elle. "[His] presence there of just being this kind of uncle figure to her and holding her hand through this whole thing, distracting her, keeping her mind at ease, [was] so important," he explained.
Because Victoria lost her mother to COVID-19 only a year and a half ago, the character will struggle especially badly with the idea of also losing her father. In fact, both Jimmy and Victoria will have a strange and unique opportunity to work through some complicated emotions together while he's in quarantine. A lot will come up for him because he's now dealing with his own possible death.
Jimmy also told TV Line, "I think that it's natural when you hit a near-death ... that you start thinking about people who have gone before. He's left with his daughter who means more to him than anything, especially since it's just the two of them, so Breena definitely does play into that quite a bit."
Catch NCIS when it airs on Mondays at 9 p.m. EST on CBS.