Who Plays Logan Wheeler in 'Chucky'? He's Been on the Silver Screen for a While
Don Mancini's 'Chucky' TV series features '90s icon Devon Sawa as both Logan and Lucas Wheeler. Let's delve into Devon's Chucky characters and past roles.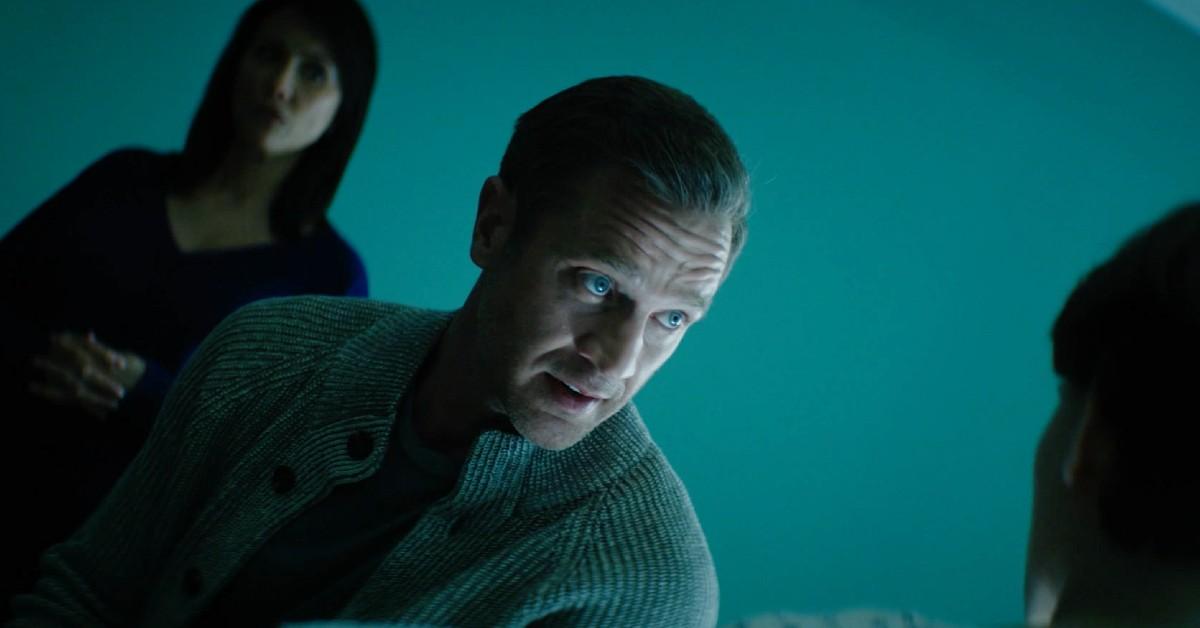 Syfy and USA Network's Chucky series — which acts as a sequel to the Child's Play franchise — hosts both Hollywood newcomers and veterans alike. The new show sees up-and-coming youngsters Zackary Arthur, Alyvia Alyn Lind, and Bjorgvin Arnarson utilize all their might to take down iconic serial-killing doll Chucky.
Article continues below advertisement
Along with them, the TV series features notable stars like Jennifer Tilly, who debuted as Chucky's murderous other half in Bride of Chucky, and Brad Dourif, who's been with the Child's Play franchise since its 1988 beginning.
Among said Hollywood veterans is Devon Sawa, who you may recognize if you were a teen in the mid-'90s and 2000s. Playing twin brothers Logan and Lucas Wheeler, Devon is equally marvelous and believable as both characters, though one is met with a grisly fate early on. Let's delve into Devon Sawa's Chucky characters and past roles.
Article continues below advertisement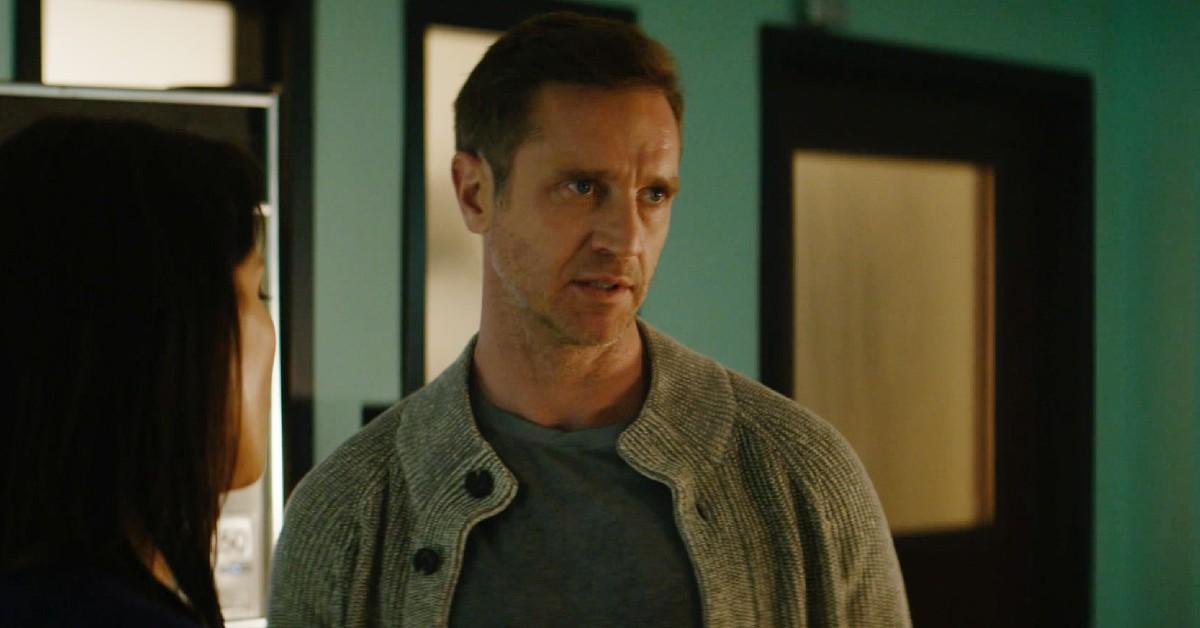 Who are Lucas and Logan Wheeler?
Devon's portrayal of Lucas Wheeler, a homophobic alcoholic mechanic, widower, and father to protagonist Jake Wheeler (Zackary Arthur), only lasts one episode. Chucky wastes no time murdering Jake's abusive dad, leaving the teen protagonist with no parents. Lucas' death via electrocution is intended to look like a drunken freak accident, which of course leads to gossip in the small-town NJ community.
Article continues below advertisement
Jake's uncle, Logan Wheeler, lands on the other side of the spectrum, as he's much more successful and stable. Living in a stunning McMansion with his wife, Bree (Lexa Doig), and his teenage son, Junior (Teo Briones), he's seemingly much more together than Lucas ever was.
Though Junior and his cousin, Jake, are the same age, they don't get along whatsoever. The opposite middle school boys do care for each other, however, whether or not they want to admit it.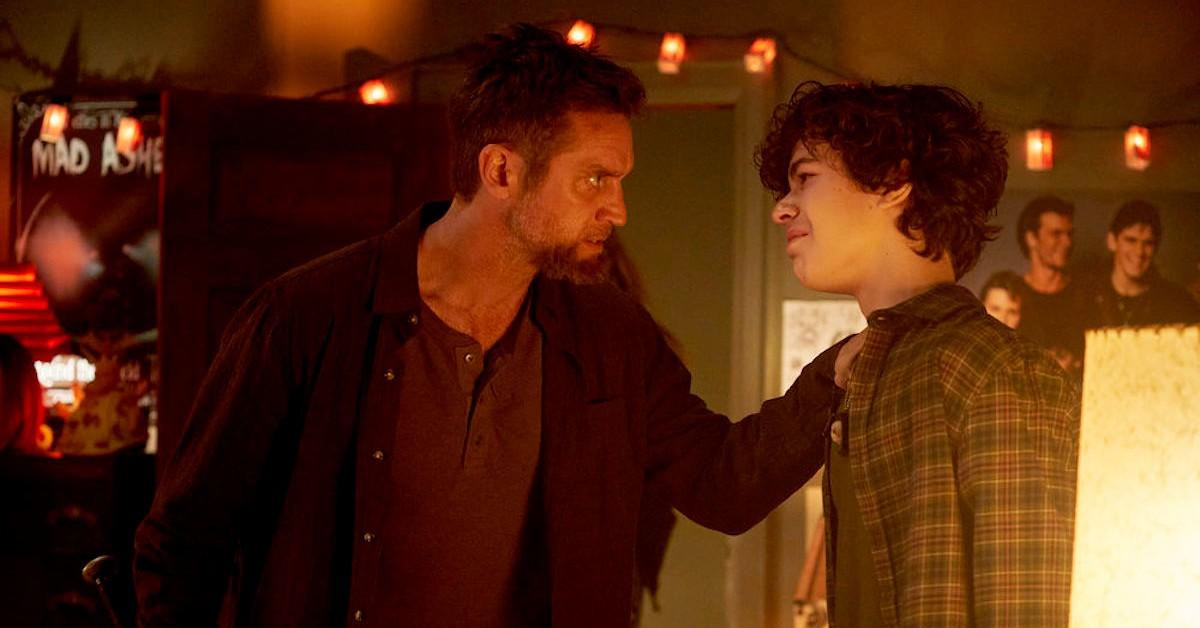 Article continues below advertisement
See, Junior may not be abused by Logan, per se, but the father-son relationship is nowhere near healthy. Considering his raging toxic masculinity and the pressure he puts on his son to excel in cross country, a sport Junior wants nothing to do with, Logan isn't exactly the Father of the Year. He even controls Junior's protein intake and weight to advance his cross country personal record. With that in mind, Junior and Jake can relate to each other in some sense.
Where else have we seen Devon Sawa?
The 43-year-old actor is no stranger to horror and all things spooky. He played the human version of Casper the Friendly Ghost in 1995's family classic Casper (a role that instantly made him a teen heartthrob). Don't get us started on the "Can I keep you?" line.
Article continues below advertisement
"I was in Casper for 30 secs. Malachi Pearson did the hard work. When they decided last minute to bring Casper to life, he was too young. So I landed the role. And I'm very fortunate [director Brad Silberling] chose me cause I'd be lying if I said it didn't start a 30-year job that I love. Thnx," Devon Sawa warmly tweeted in May 2020.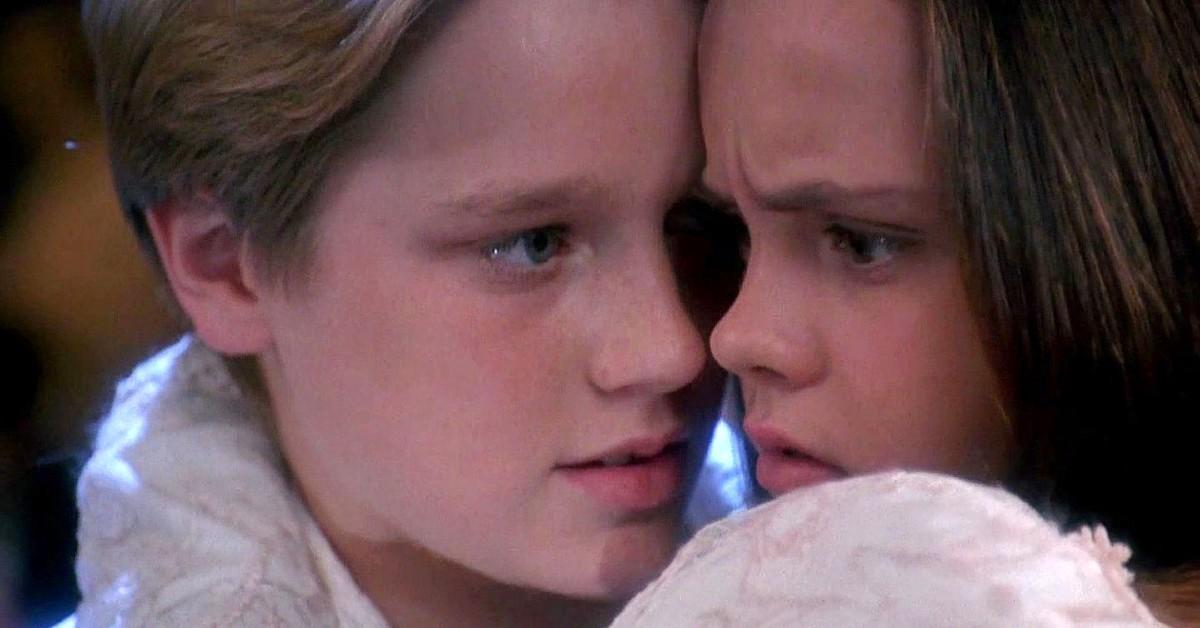 Article continues below advertisement
He went on to play roles in films like 1995's Now and Then — once again alongside Christina Ricci — and 1999's Idle Hands. In 2000, Devon landed himself the handsome, spiky-haired lead in 2000's anxiety-inducing thriller Final Destination (which spawned four sequels).
By that point, Devon was a certified star (and hottie), even playing Stanley in Eminem's memorable 2000 music video for "Stan," the third single from his The Marshall Mathers LP album. If you're unfamiliar with the song or the legendary video, Stanley (aka Stan) is an utterly obsessed Eminem fan who constantly sends the rapper letters and even alters his appearance and lifestyle to match those of his idol.
Article continues below advertisement
Stan's behavior becomes increasingly maniacal and dangerous, leading to a shocking climax. Based on the song and video, popular internet slang term "stan" references an overly-passionate, borderline stalker-like fan. The word is used in a fun-loving, whimsical way, however. You can thank Devon Sawa and Eminem for that gem. We stan them.
The actor has since starred in films like 2020's thriller Hunter Hunter and 2021's upcoming horror-comedy Black Friday. While not all of Devon's films have been winners, many of them are, and we're loving him in Don Mancini's Chucky series. Devon Sawa will forever be a '90s pop culture icon.
New episodes of Chucky air Tuesdays at 10 p.m. EST on Syfy and USA Network.