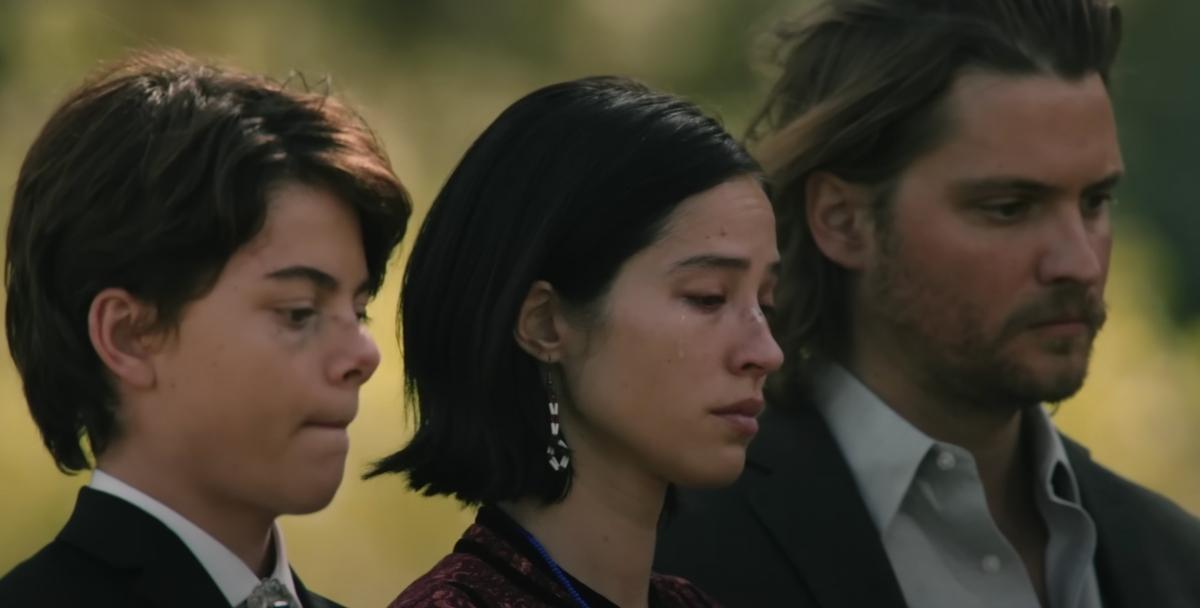 'Yellowstone' Star Brecken Merrill Dishes on Tate Dutton's Season 5 Tragedy (EXCLUSIVE)
Spoiler alert: This article contains spoilers for those who aren't caught up on Yellowstone.
Being the grandson of John Dutton certainly has its drawbacks.
For the past five seasons of Paramount's Yellowstone, Tate Dutton has endured and survived quite a few harrowing experiences. From being kidnapped to becoming the target of an attempted murder, Tate has had to grow up fast and is beginning to learn that being part of the Dutton family means that enemies are lurking at every corner.
Article continues below advertisement
So, what is Tate's future on the Yellowstone ranch? Will he overcome the trauma from his past?
In an exclusive interview with Distractify, actor Brecken Merrill opened up about the shocking Season 5 tragedy involving Tate and Monica, and what this means moving forward for his character throughout the remainder of the season.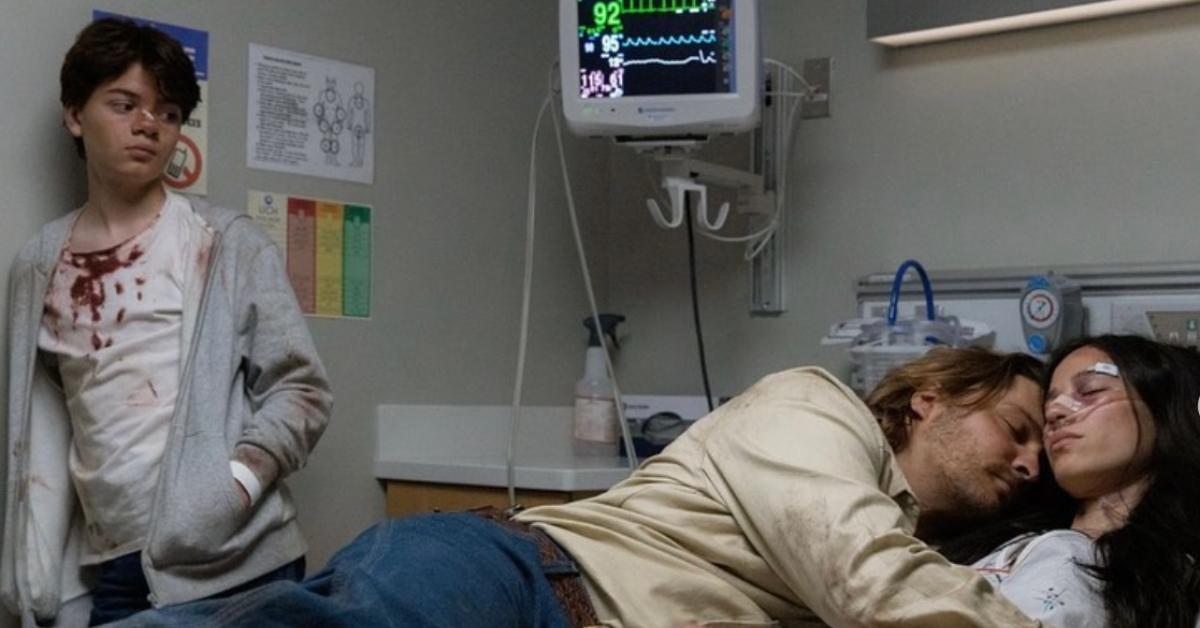 Article continues below advertisement
Who plays Tate in 'Yellowstone'? Brecken Merrill dishes on what happened to Tate in Season 5.
In the Season 5 premiere, Tate's mother Monica begins to experience pregnancy contractions and decides to head to the hospital. While en route with Tate in the car, Monica spots a bison in the middle of the road and swerves to avoid the collision. Unfortunately, she crashes directly into an oncoming truck.
Though both Tate and Monica survive the crash, her unborn son — whom she named John — sadly dies.
Following the tragic event, Monica and Kayce have been continuing to grieve the loss of their second child. So, how is Tate coping with yet another devastating circumstance?
"I mean, this is nothing new to him. You know, every single season has been [some] tremendous traumatic event," Brecken explained to us."It went for me hiding under a bed, losing my little brother, and I feel like, Tate's kind of just used to it. You know, it's happened to him since he was just a little kid."
Article continues below advertisement
But, much like his grandfather and Aunt Beth, Tate certainly knows how to overcome adverse obstacles.
"He's strong," Brecken noted. "He's really strong-minded because of how much he's had to go through. And he has a very, very tough exterior."
Article continues below advertisement
As Kayce, Monica, and Tate continue to cope with their loss, Brecken confirmed that Season 5 will definitely be an "emotional roller coaster" for the family.
"There's just been so much negative, traumatic stuff that has happened to these people, and this just adding on to it ... definitely is gonna be a wild ride for the new season," he said.
Seriously, Taylor Sheridan? Can Tate, Monica, and Kayce have a break?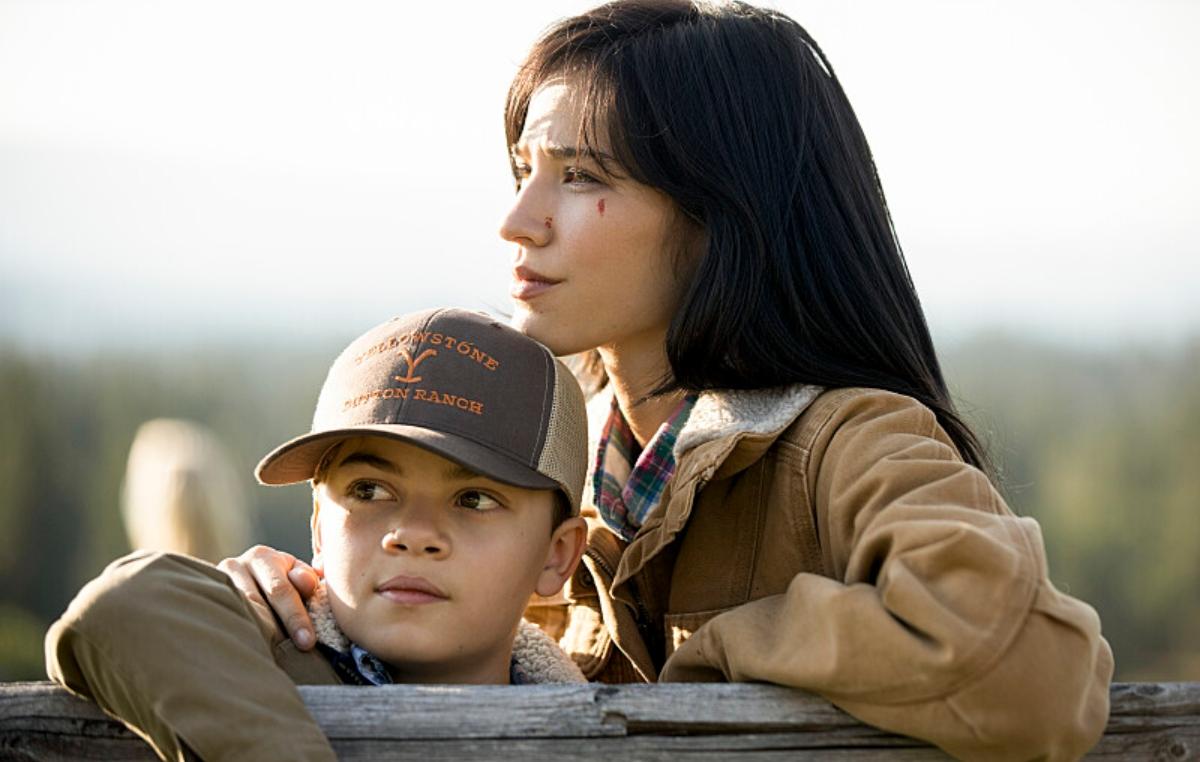 Article continues below advertisement
Does Tate die in 'Yellowstone'? Well, maybe just his innocence.
Throughout Yellowstone, Tate has continued to bring a sense of innocence to the Dutton family, and bring out a gentler side of patriarch John Dutton.
While the character has faced several life-threatening situations, Season 5 may just finally kill off the adolescent's childlike perception.
"Every single season, they've just given Tate a bowl of ice cream, and 'oh, everything's good for Tate,'" Brecken said. "But as he starts to grow up, you know, now he's going to question why his dad is leaving late at night with a gun. Like, he's going to start questioning things. He's going to start unmasking the truth about ... 'Jesus, this ranch life really can be dark sometimes.'"
"Now that he's starting to grow up, he's gonna really start noticing the truth about everything," he continued. "I think that's the direction Taylor's [Sheridan] going for right now."
Watch new episodes of Yellowstone on Sundays at 8 p.m. ET on Paramount Network.