Mayor Noble Walker's Death on 'Wednesday' Explained: Who Killed Him?
Who killed Major Noble Walker and why? Details and spoilers surrounding the Netflix 'Wednesday' death here!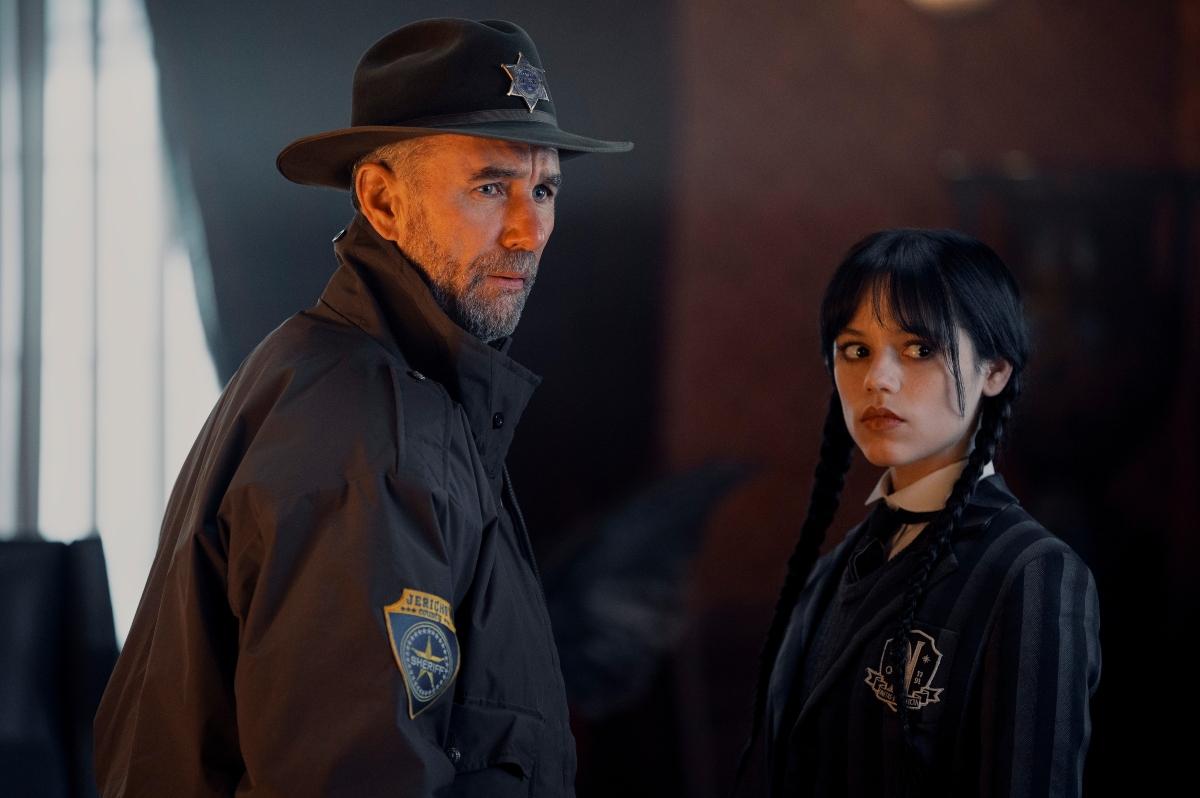 Netflix's new Addams Family series Wednesday has taken viewership by storm – which according to IMDB, "follows Wednesday Addams' years as a student, when she attempts to master her emerging psychic ability, thwart, and solve the mystery that embroiled her parents."
Article continues below advertisement
One of the craziest twists this season was when Jericho town Mayor Noble Walker was struck by a speeding car after opting to share information with Sheriff Galphin about the death of Garrett Gates. So, who killed the mayor on Wednesday, the Netflix series? Spoilers below!
The person who killed the mayor on Netflix's 'Wednesday' had a reason.
It is revealed that Laurel Gates – aka Marilyn Thornhill – is the person who killed the mayor on Wednesday, the new Netflix series. This is because when Mayor Noble Walker was working as the Sheriff, he lied on Garrett's autopsy report claiming he was stabbed to death while in fact a vile of poison intended to be used on the "outcasts" during a dance at Nevermore Academy accidentally broke in his pocket.
Article continues below advertisement
The outcast genocide idea came from Garrett's father, the late Ansel Gates, who shared this information with Mayor Walker after one night of drinking. Ansel and the Gates family are ancestors with Jericho founder Joseph Crackstone, who notoriously hated the outcasts.
Laurel's death never sat right with the mayor, who eventually broke into the Gates mansion to investigate. He unfortunately did not have the chance to share his findings, which included a copy of her death certificate, with Sheriff Galphin.
Article continues below advertisement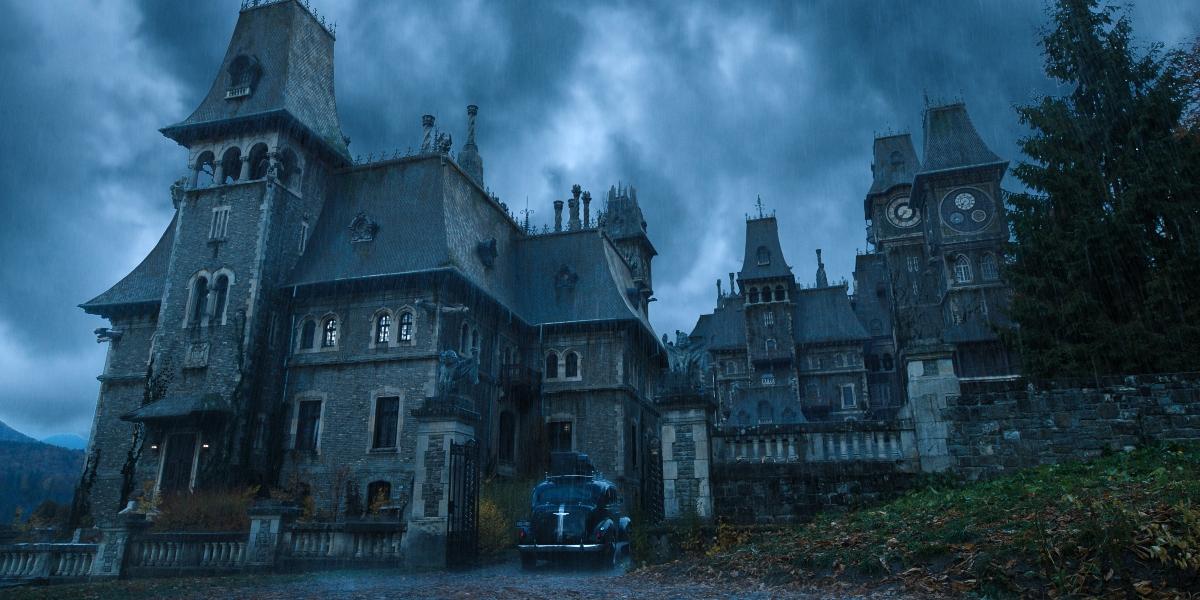 Mrs. Thornhill – who killed the mayor on 'Wednesday' – served as Wednesday's dorm mom.
Mrs. Thornhill is played by Christina Ricci, who portrayed Wednesday Addams on the original series. Mrs. Thornhill is also a science teacher at Nevermore, the school Wednesday enrolls in after being consistently expelled from others. Wednesday's parents, Morticia and Gomez Addams, attended the Nevermore Academy as well.
Article continues below advertisement
Laurel Gates, the true identity behind Mrs. Thornhill, faked her own death by drowning following the death of Garrett and her parents. She continued to live at the Gates mansion, which was now owned by Teresa L. Glau – which Wednesday determined was an anagram for Laurel Gates. "Teresa" was said to be the caregiver of the late 90-year-old heiress who purchased the mansion prior and was left the place when said heiress died.
Wednesday, who has not disclosed her psychic visions to anyone just yet, saw the late Goody Addams during one of her visions directed her to the Gates mansion – the same time Mayor Walker went to conduct his investigation.
Article continues below advertisement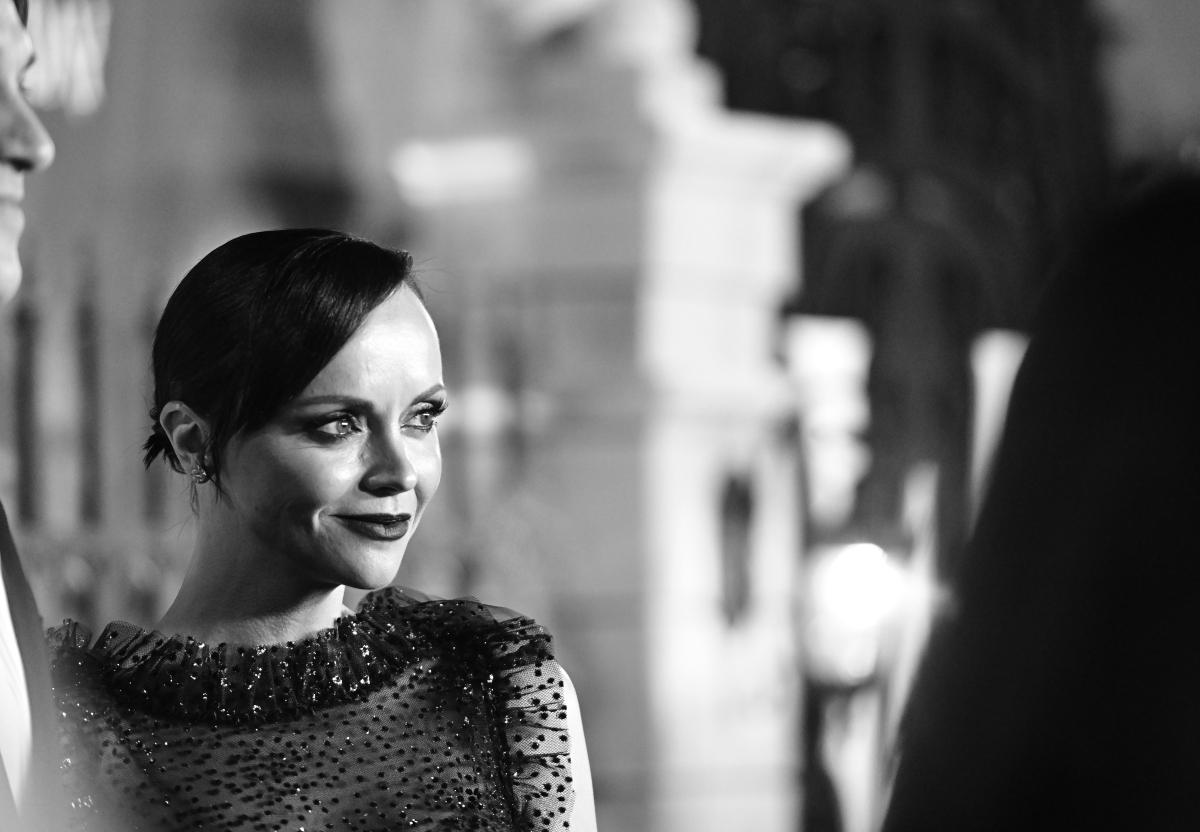 So, what happened to Mrs. Thornhill after she killed the mayor on 'Wednesday' on Netflix?
The Season 1 finale of Wednesday left the fate of Laurel Gates – or Mrs. Thornhill – a mystery. It is unclear whether she was killed or arrested after being attacked by bees.
It was revealed throughout the series that after the late Goody Addams killed Joseph Crackstone, and her brother failed to kill outcasts like Morticia and Gomez, Laurel was set on reviving Joseph and carrying out her family's mission to kill the outcasts of Jericho.
Article continues below advertisement
After encountering Wednesday Addams, Laurel's plan could come to fruition as to bring Joseph back, she would need to smear Addams family blood on the tomb lock on the night of a blood moon. Goody Adams made sure of that when she killed Joseph and sealed his tomb with the blood of her own.
While the plan to resurrect Joseph worked, Goody's spirit wound up saving Wednesday's life and Wednesday kills Joseph again by stabbing him in the heart. Laurel tries to shoot the young girl immediately following, but Wednesday's pal Eugene shows up just in time with a swarm of his bees.