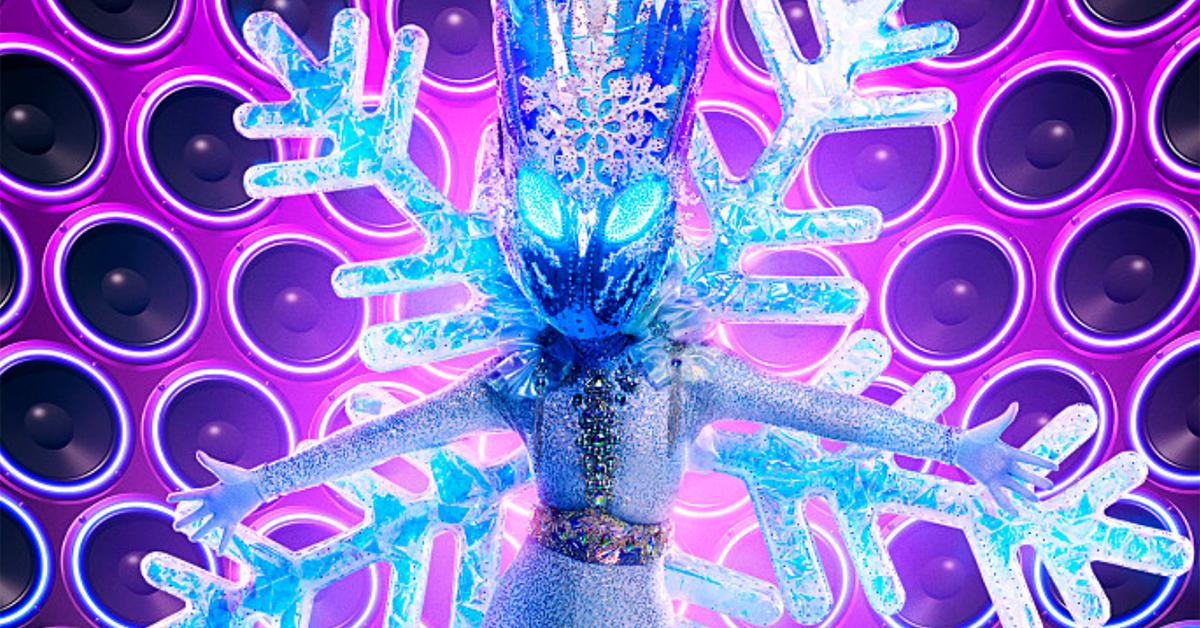 Who Is Snowstorm on 'The Masked Singer'? This Standup Comedian Was Revealed (SPOILERS)
Spoiler alert! Snowstorm has been revealed! Scroll to the bottom to find out who was behind the mask!
Cold weather is finally settling in on the East Coast, just in time for The Masked Singer to hit a cold front. On. Nov. 16, Snowstorm competed alongside Avocado and Bride in the popular reality series.
The newest season of The Masked Singer features totally new concepts, including themed nights and double unmaskings for more reveal fun! So far, we've seen reveals for stars like William Shatner, Gloria Gaynor, George Foreman, and Jerry Springer.
Article continues below advertisement
Season 8 draws to a close at the end of the month, so there's only so long to go before fans find out who lies behind each mask. But half of the fun of The Masked Singer is trying to guess who the costumed celeb really is before the show gets to reveal them.
To that end, who is Snowstorm on The Masked Singer? There are plenty of clues to work with, and people have some informed guesses already. Here's what we know so far about Snowstorm's identity.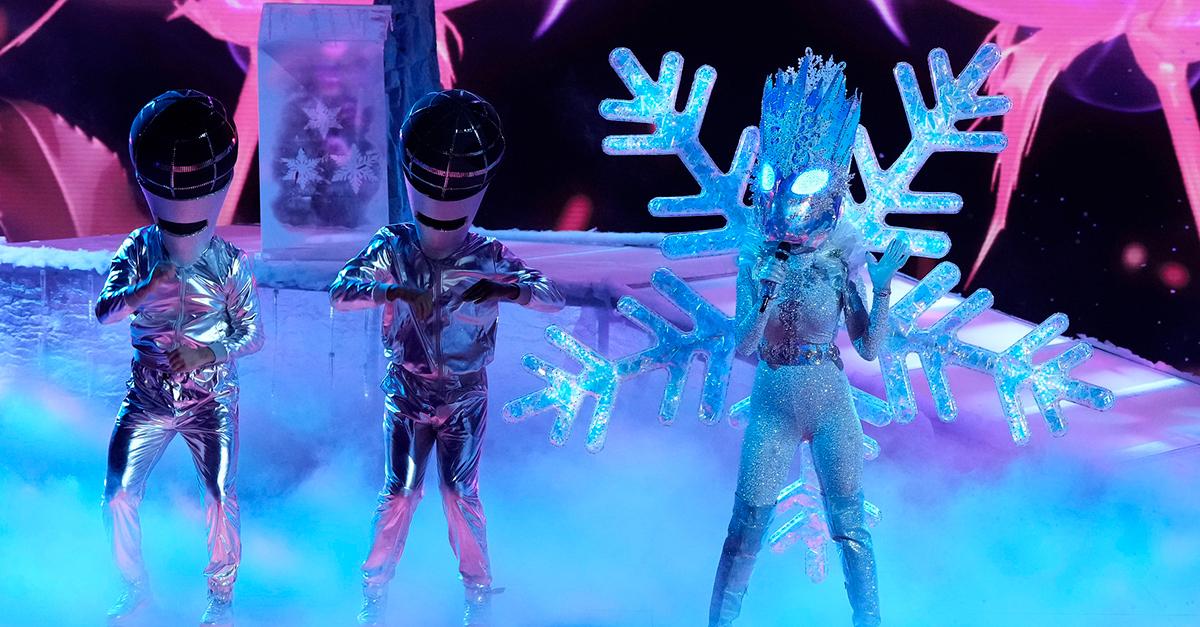 Article continues below advertisement
Snowstorm on 'The Masked Singer' — The Clues
"Comedy Roast Night" marks Snowstorm's first appearance on The Masked Singer. Their costume is pretty fabulous, with an ice creature's head placed upon a snow crystal suit, thigh-high boots, and an enormous snowflake on the back. Ahead of Episode 8, she did a rapid-fire "this-or-that" promo to provide some extra details.
Here are the clues we have about their identity so far:
Snowstorm's Mask-Ray promo reveals a scarf
They are a dog person
Snowstorm prefers vacationing in the mountains as opposed to beaches
They would much rather "work hard" than "play hard"
They prefer small gatherings over big parties
Article continues below advertisement
A clue package during Episode 8 of The Masked Singer offered more hints:
Article continues below advertisement
Snowstorm on 'The Masked Singer' — The Guesses
Spoiler alert! While we don't know for sure who is behind the Snowstorm mask, the correct identity may be spoiled in the guesses below.
Ahead of the Nov. 23 episode, a Reddit thread for Snowstorm's identity featured tons of different guesses. People had strong feelings that Snowstorm is award-winning musician/actress Deborah Cox. She was once a backing vocalist for Celine Dion before kicking off her solo career with songs like "Nobody's Supposed to Be Here" in 1998. She would go on to star in the Broadway musical Aida. Snowstorm's scarf and their preference for mountain vacationing would also easily lend themselves to Deborah's Canadian background.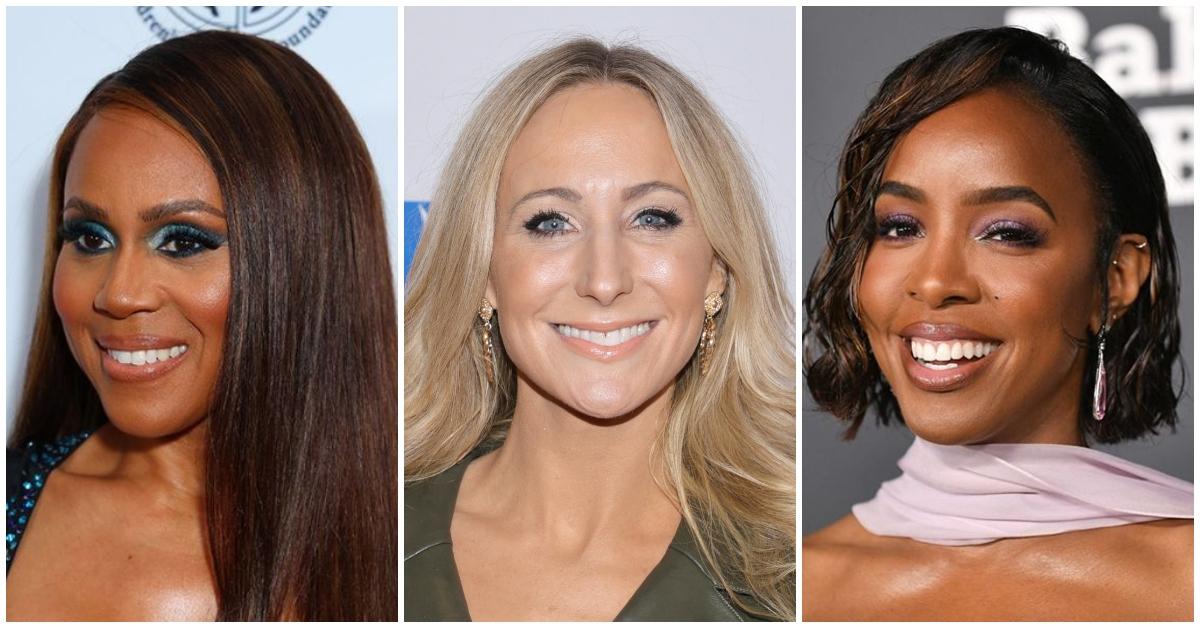 Article continues below advertisement
So, who is Snowstorm on 'The Masked Singer'? The answer is... Nikki Glaser!
On the special Thanksgiving episode of The Masked Singer, Snowstorm was revealed to be standup comedian, actress, and TV host Nikki Glaser, who has also recently started branching out into music.
Who will be revealed next? Find out when the finale of The Masked Singer airs on Wednesday, Nov. 30 at 8 p.m. EST on Fox.